One common new year's resolution is to keep a clean and tidy home. That's no easy feat for a busy professional who barely has time to tidy the clutter off the table, much less spend an afternoon scrubbing countertops, mopping floors, vacuuming carpets, or wiping windows.  Luckily, there are services out there which can help us with just that!
AspenClean was founded in 2004 in Vancouver with a mission of creating a healthier, green alternative to chemical-based cleaning products.  Through an online booking system, Vancouverites can get a quote for an eco-friendly house cleaning, determined by the size of your living space, and special requests like cleaning the inside of your oven or your fridge, sweeping balconies, or having your linens changed.
What sets AspenClean apart from other Vancouver home cleaning services, are the products that they use.  AspenClean products are formulated using cosmetic grade ingredients derived from plants and minerals, to ensure healthy cleaning and minimal environmental impact. Every AspenClean product is Vegan, Ecocert® certified and received an A-grade rating from the Environmental Working Group (EWG).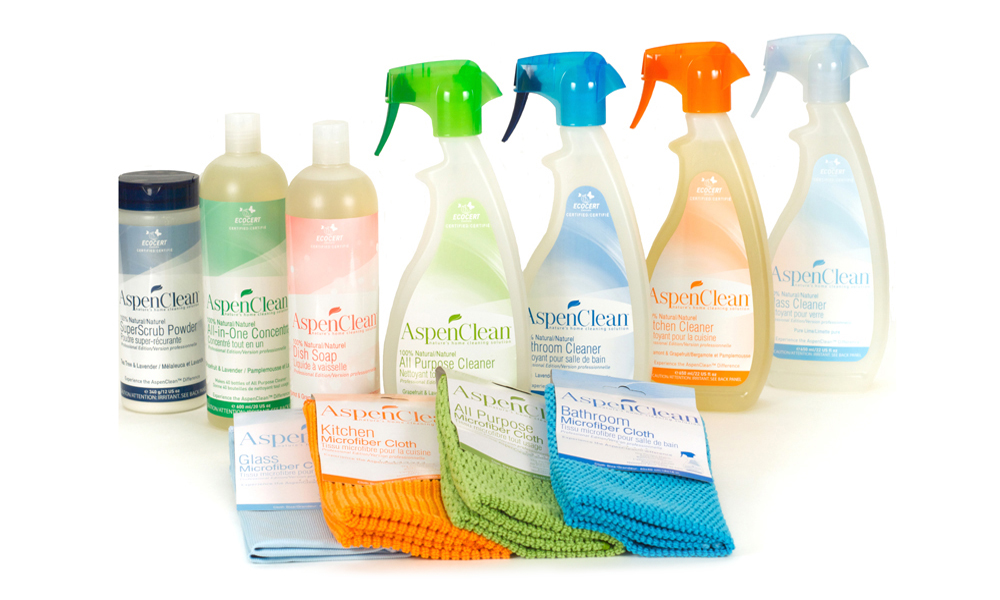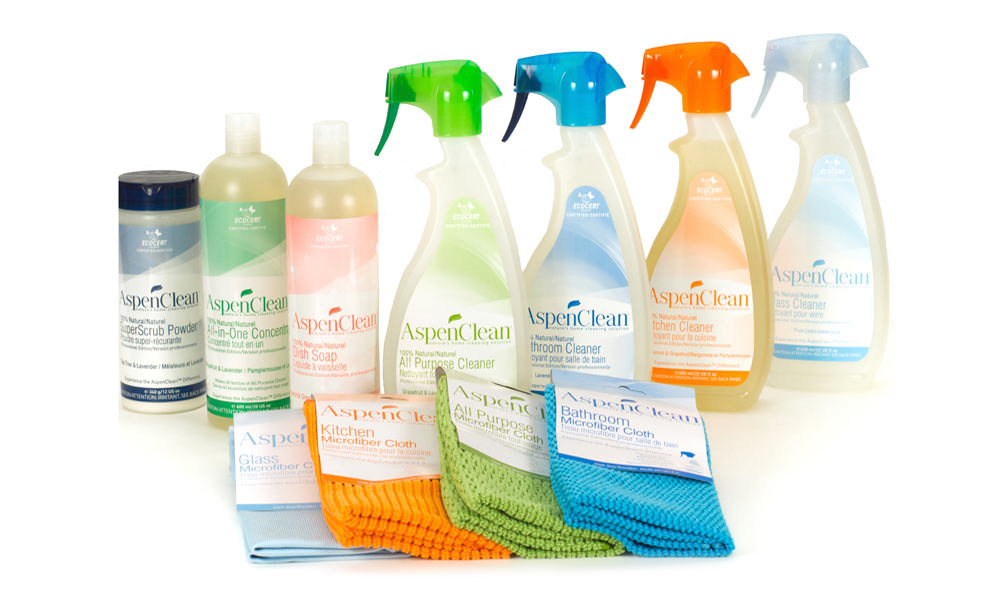 When the AspenClean team came to my apartment for a service, I requested an in-fridge cleaning, something that was long overdue.  I wouldn't have been comfortable with harsh chemicals being used in the same area where I store my fresh fruits and veggies – it was a relief that the AspenClean All-Purpose Cleaner used was certified 100% natural.
Similarly, my dog Teddy Bear often licks his feet to clean them, or rubs his face on the hardwood floors of my apartment.  I've actually avoided having apartment cleaners in the past, because I wasn't sure what the consequence of cleaning supplies would be on my dog – would it be harmful to him?  Would it make him sick?  What about the chemical fumes that stay in the home?
With AspenClean all-natural cleaning products, the only scents left behind are from the organic essential oils used in the formulas such as lavender, lime, bergamot and grapefruit.  No harsh chemicals are used, which is a relief for pet owners, or families with young children.
Aside from utilizing AspenClean for house-cleaning services, fans of natural cleaning can purchase AspenClean products from speciality retailers in Vancouver, including: Whole Foods (Kitsilano, Cambie, Robson), Donald's Market (East Vancouver), Pure Integrative Pharmacy (Kitsilano), and Pomme Natural Market (Davie St).
For more information, visit: aspenclean.com.