Maui wowee! For anyone dreaming of a tropical vacation to Hawaii, here's a small way to infuse the flavours of the islands into your haircare routine with Maui Moisture.
Maui Moisture is a eco-friendly and vegan haircare brand, inspired by the islands of Hawaii.  Most shampoos and conditioners start with de-ionized, chemically treated water as their primary ingredient. Maui Moisture is the first haircare collection to use pure aloe juice as the base ingredient, replacing deionized water.  This new-to-Canada brand starts with a unique blend with Aloe Vera Juice and is infused with pure Coconut Water.  The hand-crafted products are super rich in minerals, electrolytes and vitamins, resulting in a deeply nourishing and restorative hair treatment from root to tip.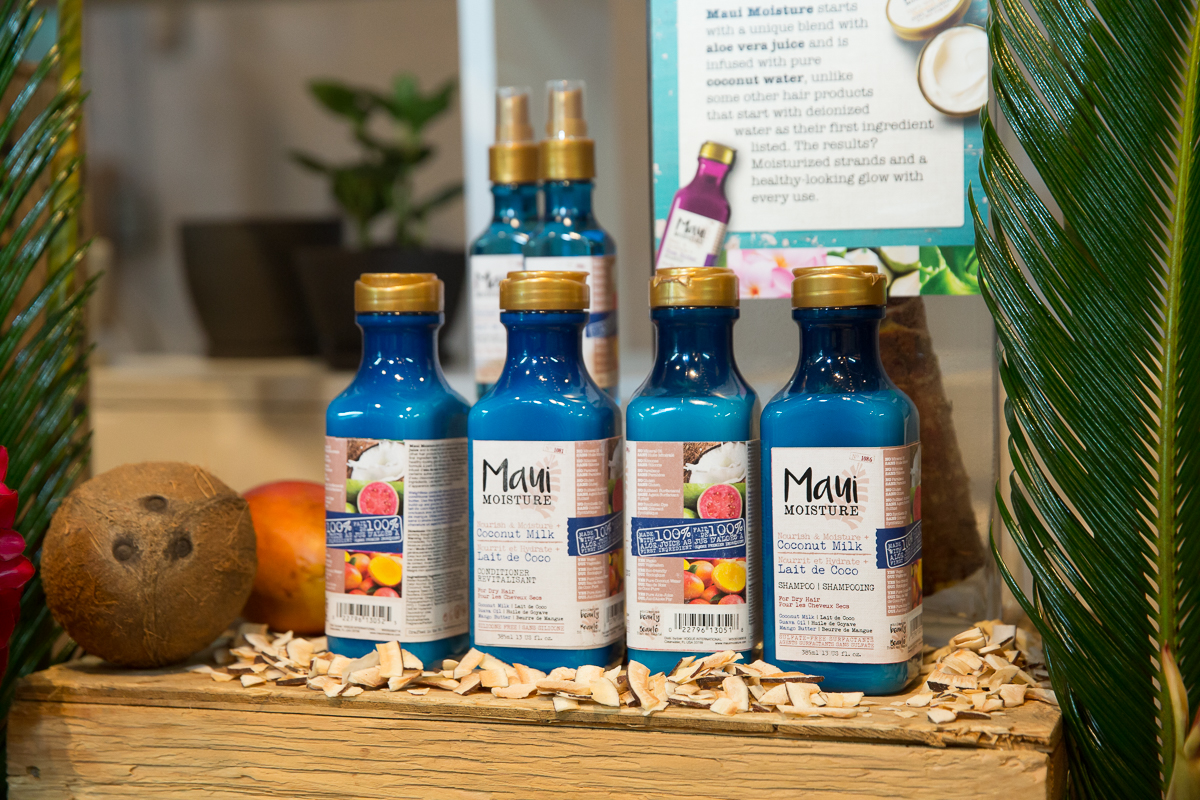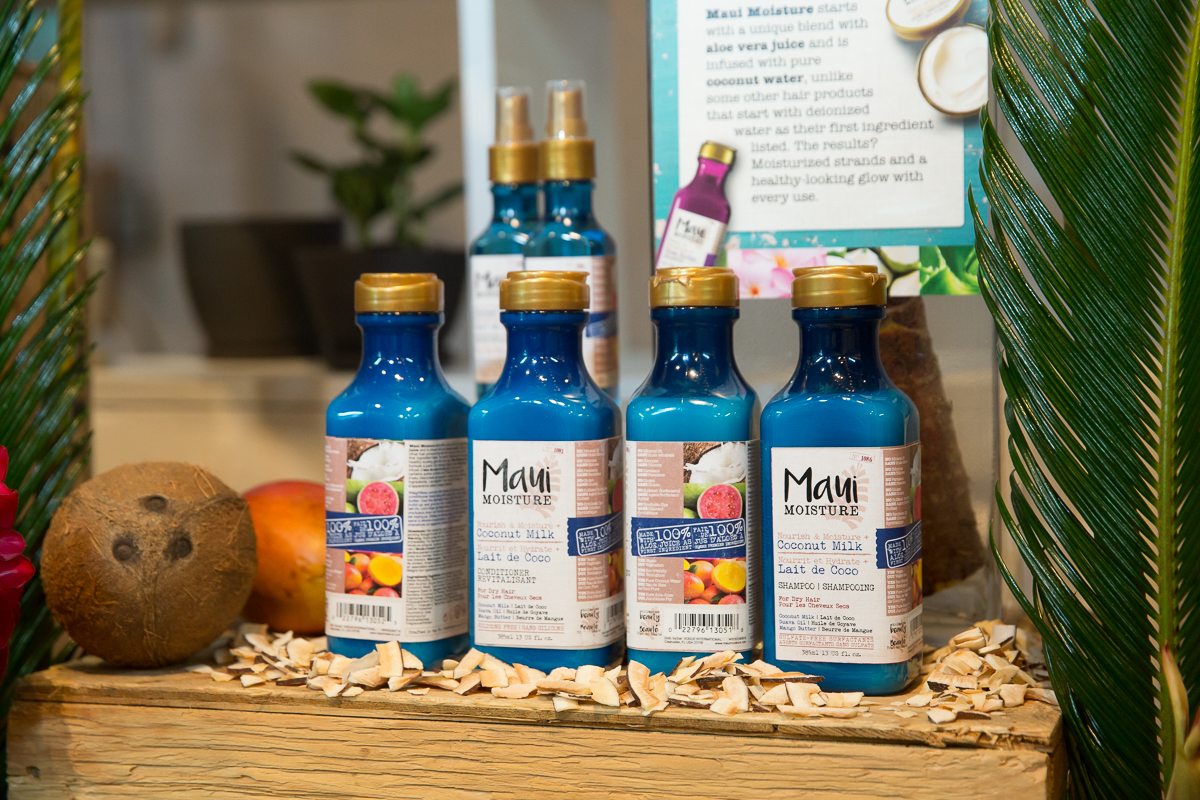 There are currently five collections available through Maui Moisture, each emphasizing a different ingredient:
Maui Moisture Heal & Hydrate + Shea Butter 
Designed for dry, damaged and over-styled hair, this line offers intense hydration! Shea Butter, Coconut Oil and Macadamia Oil nourish over-processed locks.
Maui Moisture Nourish & Moisture + Coconut Milk
This collection is designed for normal to dry hair, in need of some gentle hydration. Coconut Milk, Guava Oil and Mango Butter work to soften, repair and nourish the hair, providing luscious shine!
Maui Moisture Strength & Anti-Breakage + Agave Nectar 
Comprised for chemically-treated hair in need of repair and strengthening, this collection is made with healing and hydrating ingredients including Agave Nectar extract, Hibiscus Oil and Pineapple Oil extract.
Maui Moisture Thicken & Restore + Bamboo Fibers 
Enhances, strengthens and thickens strands for voluptuous tresses. Made with Bamboo Fibers, Castor Oil and Neem Oil, this collection promotes thicker, stronger, healthier hair.
Maui Moisture Curl Quench + Coconut Oil
This collection – perfectly formulated for thick, curly hair – reduces frizz and improves overall curl definition with Coconut Oil, Papaya Butter and Plumeria Extract.
Launching at the end of January 2017, Maui Moisture products will soon be available in Canada for $10.99 at Shoppers Drug Mart, Walmart, London Drugs, and other major drugstores.  For more information visit: mauimoisture.com.
==
Photo Credit: Nick Lee