From making wishlists, to Christmas shopping, to wrapping presents, and unboxing gifts, I love both giving and receiving during this celebratory time of year. Especially as a blogger who enjoys discovering new products, I'm always curious to hear about what my friends and family received for the biggest gift-giving occasion of the year.
Here are a couple of my 2016 holiday gift highlights: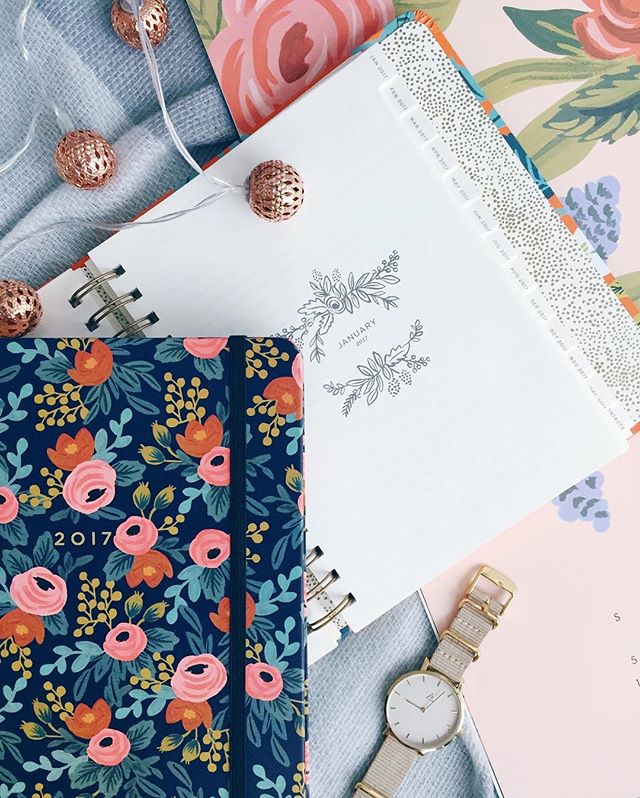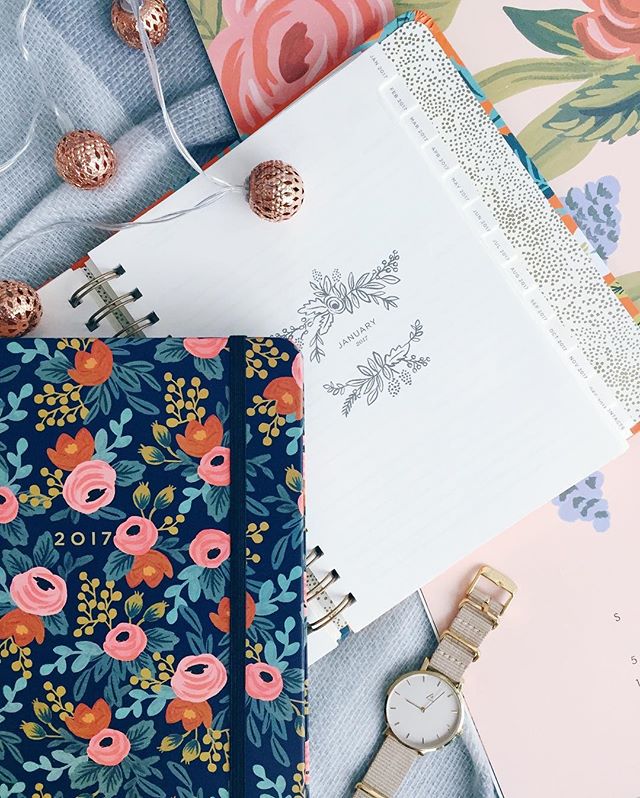 Rifle Paper Co. 2017 Planner
Even though technology has replaced our clocks and calendars, I still find it very satisfying to put pen to paper and write out my to-do's for the day.  Unlike a traditional planner which breaks down your day by hour, the Rifle Paper Co. 2017 Planner is formatted with check boxes, so you can scribble down your daily to-do's and check off your tasks when complete.
Rifle Paper Co. Paradise Gardens Wall Calendar
Painted in the whimsical and feminine style that Rifle Paper Co. is known for, the Paradise Gardens Wall Calendar includes 12 botanical illustrations – one for every month of 2017.  The slim, vertical layout of the calendar is more versatile than a traditional calendar, so there's more flexibility in fitting this onto a wall in your home.
Aritzia Blanket Scarf
My boyfriend walked into Aritzia and bought 5 blanket scarves – one for every lucky lady in his family.  We each received a different pattern and colour!
Moroccan String Lights
Love the copper colour of this whimsical string of 20 indoor lights which matches with everything! I still need to buy batteries for this, but plan on clustering the string on a window ledge for a soft glow.
Urban Outfitters Nailpolish Set
Just in time for NYE – there's glitter, neutrals, and matte shades in this set of 6 Urban Outfitters nailpolishes.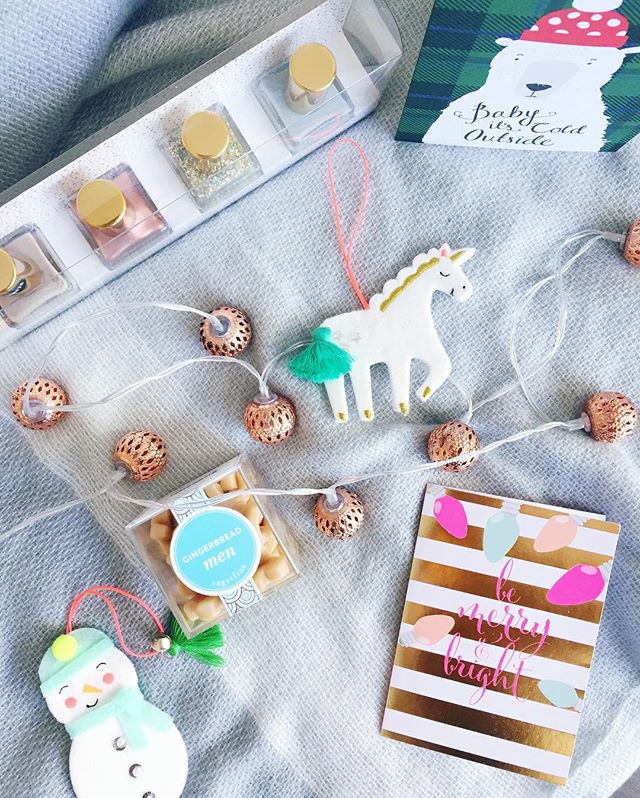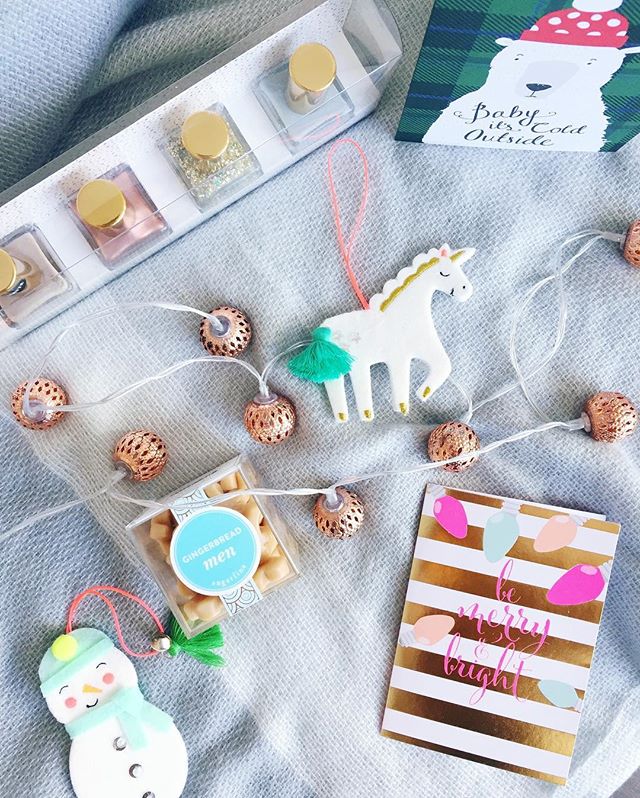 Umbra Anigram Bunny Ring Holder in Copper
Umbra's cute little copper figurine is designed to be used as a ring holder.  The bunny was chosen for me, to represent the year of the rabbit – my Chinese zodiac year.  Other animals featured in the Umbra Anigram collection include a cat, elephant, rooster, and monkey.
Sugarfina Gummy Gingerbread Men
Imported from Germany by Sugarfina, these tiny gingerbread men gummies are infused with the yummy flavor of sweet ginger & spice.
Lonely Planet Myanmar
Lonely Planet is my go-to guidebook for my travels.  Stay tuned on Modern Mix Vancouver's travel section for upcoming posts about my trip to Korea, Thailand, Malaysia and Myanmar.