Started by two Vancouver working moms, Banquet Atelier & Workshop is a local design studio, best known for their distinct, botanical patterns printed on paper goods and textiles.  For our Vancouver Designer Spotlight, Modern Mix Vancouver had the opportunity to interview Sarah Edmonds and Tammy Lawrence and find out more about why the creative duo feel "lucky to make beautiful things for a living".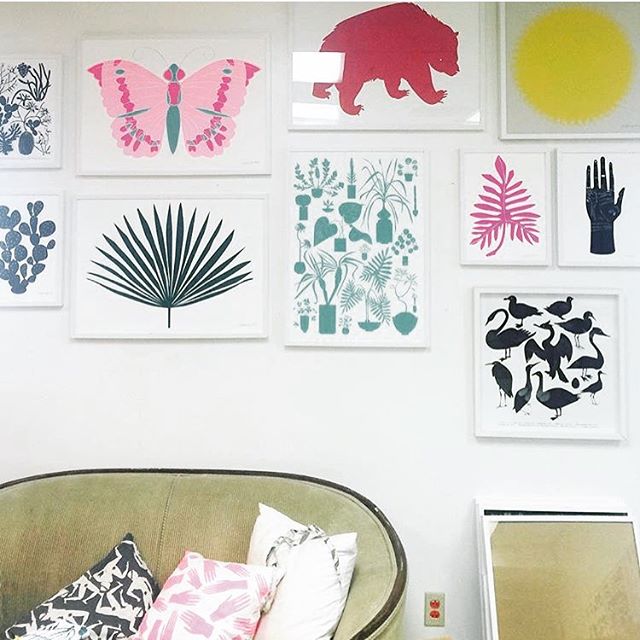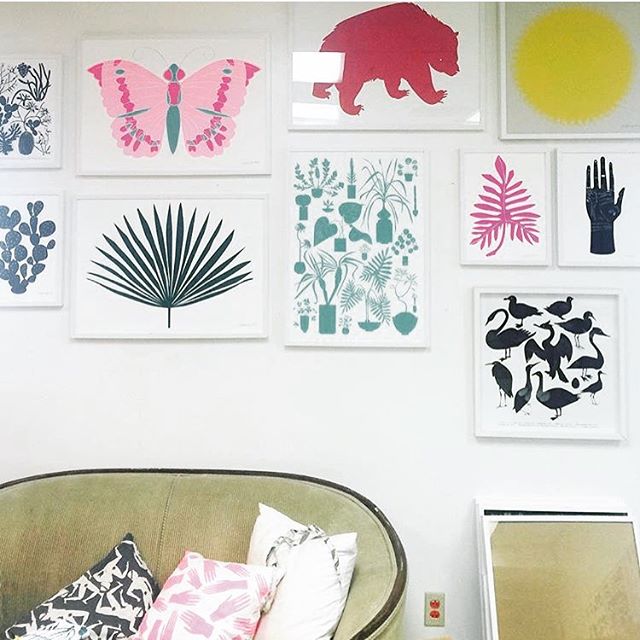 When and why did you start

Banquet 

Atelier? 
Banquet
Atelier & Workshop started when we both wanted to change direction a little, from working in television and contemporary art, to doing something both creative and entrepreneurial that would also allow us to support our families. After almost eight years we feel lucky to be able to say that
Banquet
is exactly that, making beauty for families everywhere.
From where do you gain your inspiration for Banquet Atelier designs?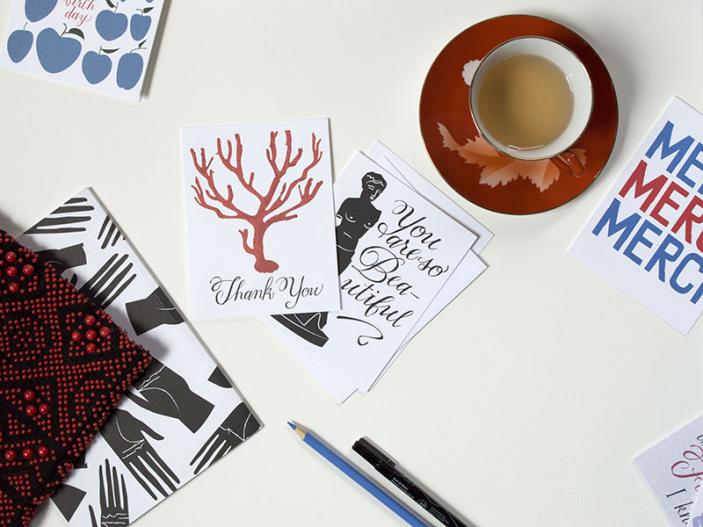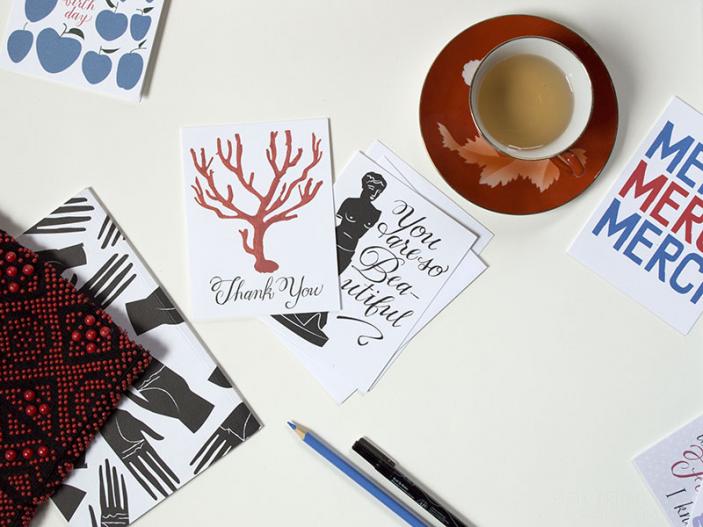 While our style is distinctive, we draw our inspiration from just about everywhere. We are always looking, everywhere we go. Currently we are thinking a lot about terrazzo floors, The Keeper show at the New Museum that we visited this summer, blue stockings, amaryllis (a type of flower), ikat (an Indonesian decorative technique on fabric), boucherouitte (a colourful Moroccan pattern), Agnes Martin (an American abstract painter), and especially drawing and telling stories with our children.
Thinking creatively outside of the "stationery" box, beyond paper trends, has helped us to maintain our unique style.
We've seen your Palmistry Hands design pop out on tea towels and sofa cushions.  What's the story behind this pattern?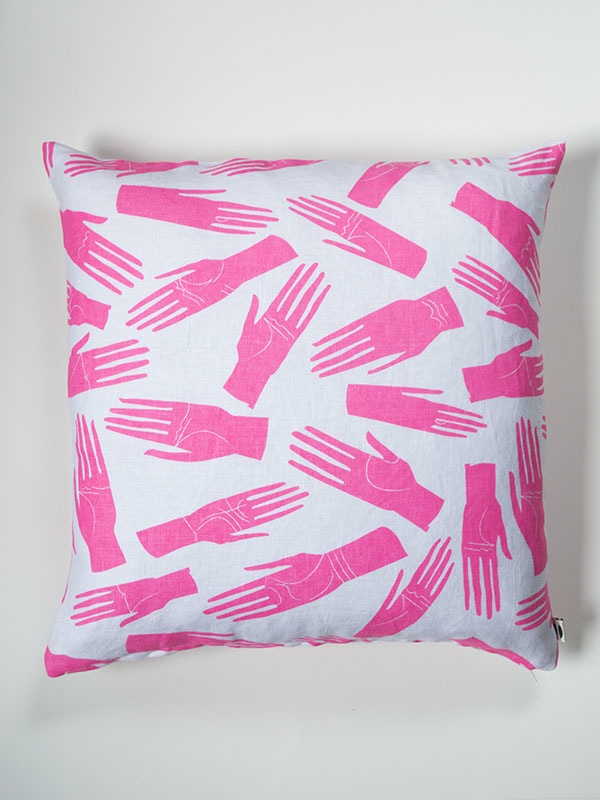 We were researching Lucky Charms for a screen print and kept coming across beautiful old palmistry charts. The language was so amazing ("death through melancholy" and "the girdle of Venus"), that initially the image of the hand itself was almost secondary. But really, as a motif, the open hand is a powerful gesture both spiritually and politically, and it just became too obvious to ignore.
What about the Neon Heart print?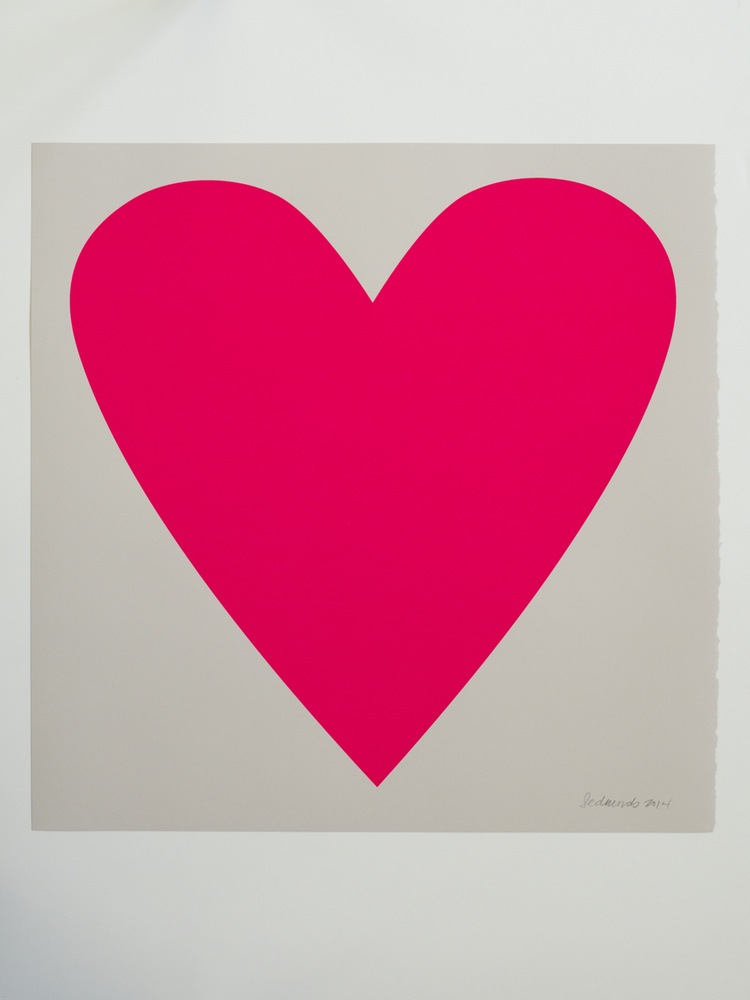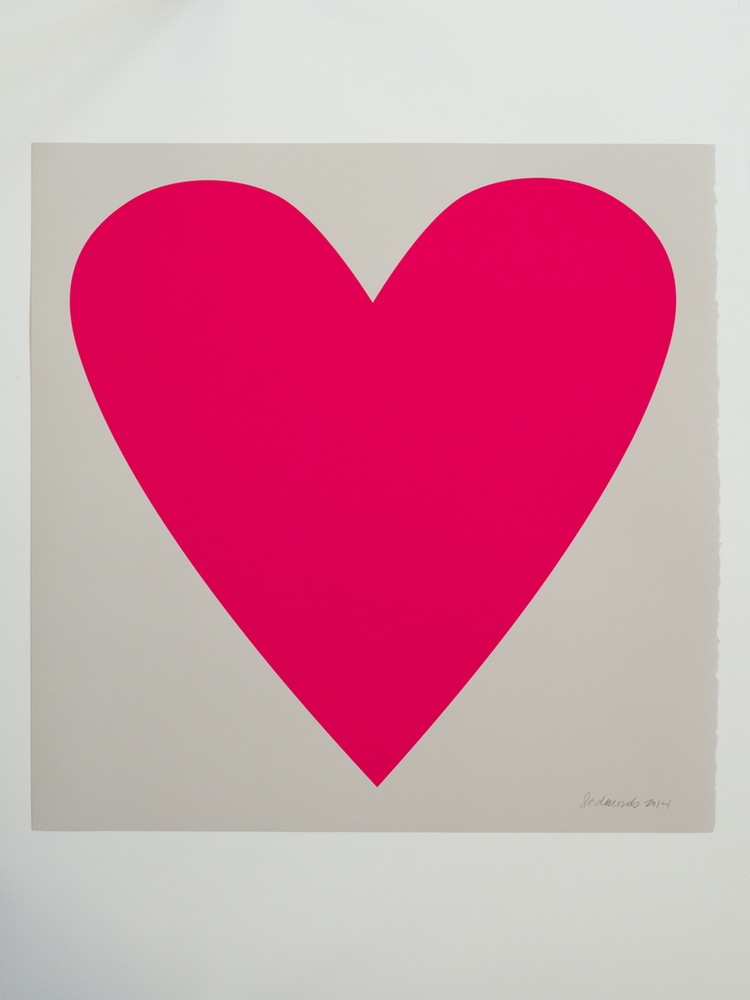 The
Fluoro Heart Print
was something we had actually been resisting for a while, it seemed kind of risky, as far as home decor was concerned, but in the end it was exactly the right thing at the right time. It was a good lesson, to not be afraid of the weird stuff, because that's not only what makes us
Banquet
but is also what will keep us excited and engaged which is really important in a field with so many people trying to do a similar thing.
What sets your pieces apart from other designers?
This is such a hard question. We never want to think we are "apart" from other designers. We like to think we are all in it together! But we do think we have a great quality product that it is easy to stand behind. Because we have worked closely with our printers for years, we feel like we have perfected what we make. We are especially proud that we have managed to keep everything either local or Canadian made.
Any tips for someone who'd like to include

Banquet

Atelier pieces in their home?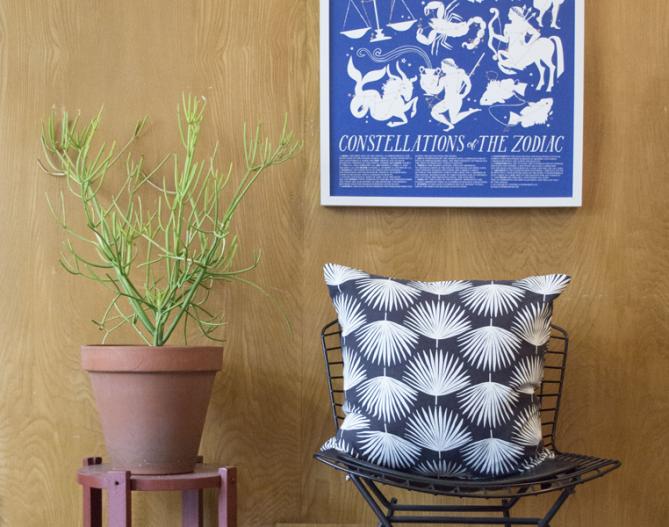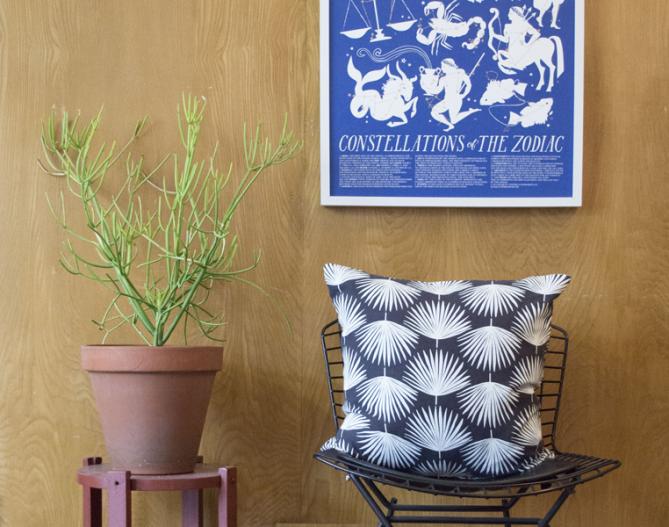 Whether your environment is clean and modern, or you lean towards something more traditional, the prints work in so many types of homes.  We are a fan of the salon style wall, either with a mix of art (including ours of course) or an all-Banquet wall!  Our linens are also a nice way to add a hit of energy in the home. The pillows can be mixed and matched in many ways, and the tea towels are such a simple and affordable way to up the style ante in a kitchen.
==
Banquet Atelier pieces can be purchased in Vancouver at: Charlie and Lee, Collage Collage, The Cross, Dilly Dally, Much and Little, Walrus, Regional Assembly, and, always online at: shop.banquetworkshop.com.