Imagine a museum gift shop, crossed with your favourite local hipster boutique, with the practicalities of a classic general store…and you'll get Drake General Store.  What started off as the hotel gift shop of The Drake Hotel in Toronto, has now expanded into a chain of hip Canadian boutiques, selling a curation of novelty gift items which are surprisingly practical.
In Vancouver, The Drake General Store store-within-a-store concept opened up in 2015, in the basement of The Bay in Downtown Vancouver.   Looking through the novelty gift items within Drake General Store, you'll discover that many of its curated assortment of products are uniquely Canadian, playing on icons of Canadian heritage, and provincial pride.
Arborist, one of Drake's in-house brands, for example, has its line of Provincial Toques, knit in different colours for every province.  For another way to show your provincial pride, check out their varsity-style felt pennants.  Other quintessential Canadian-themed gifts found at Drake General store include CBC Hockey Night in Canada memorabilia, and official collaborations with the Royal Canadian Mounted Police and the Toronto Blue Jays.
Drake is also known for its selection of comfortable adult onesies, with one of a kind designs including a retro pattern featuring Canada's best loved skiing destinations.
Here are some of our favourite Canadian gifts from Drake General Store: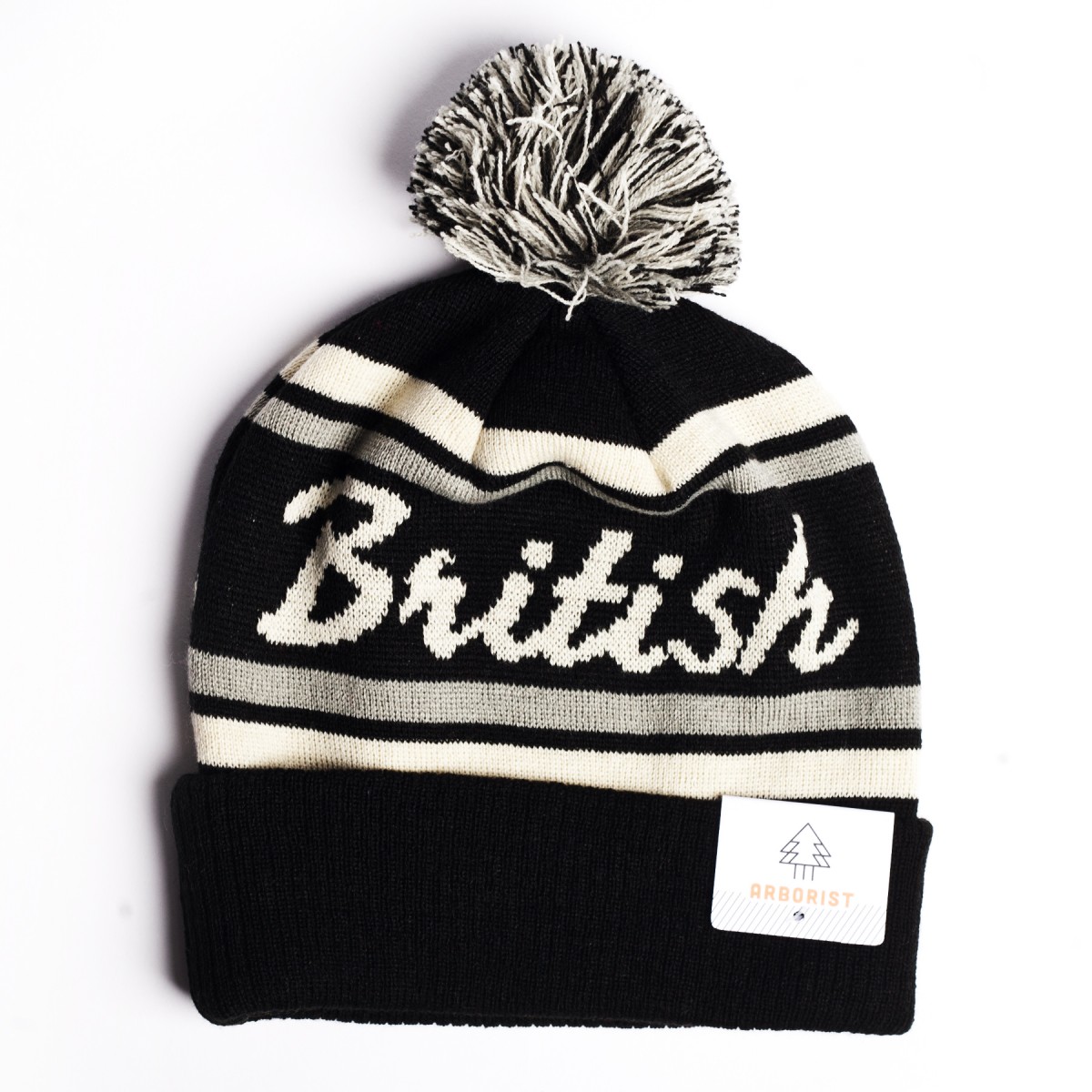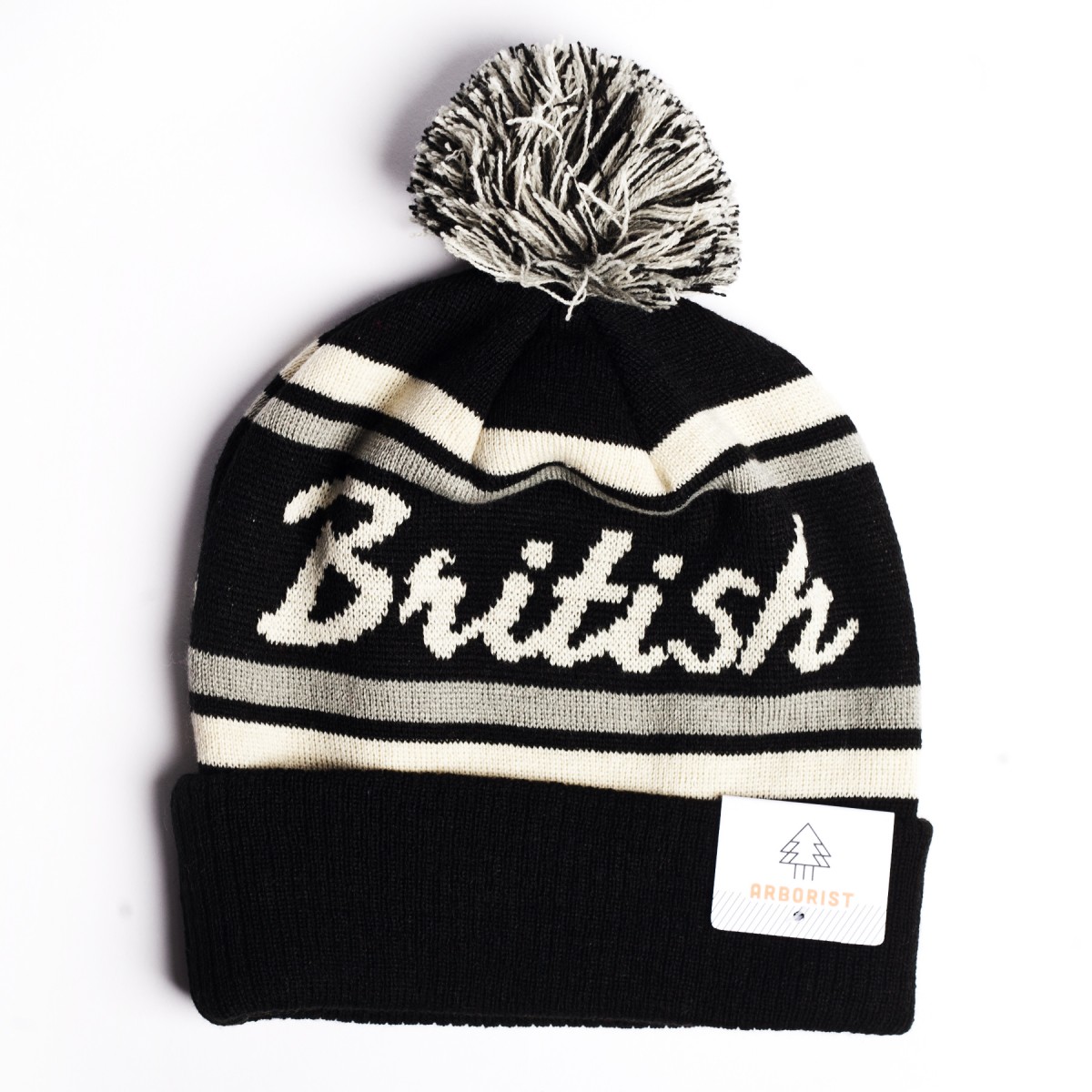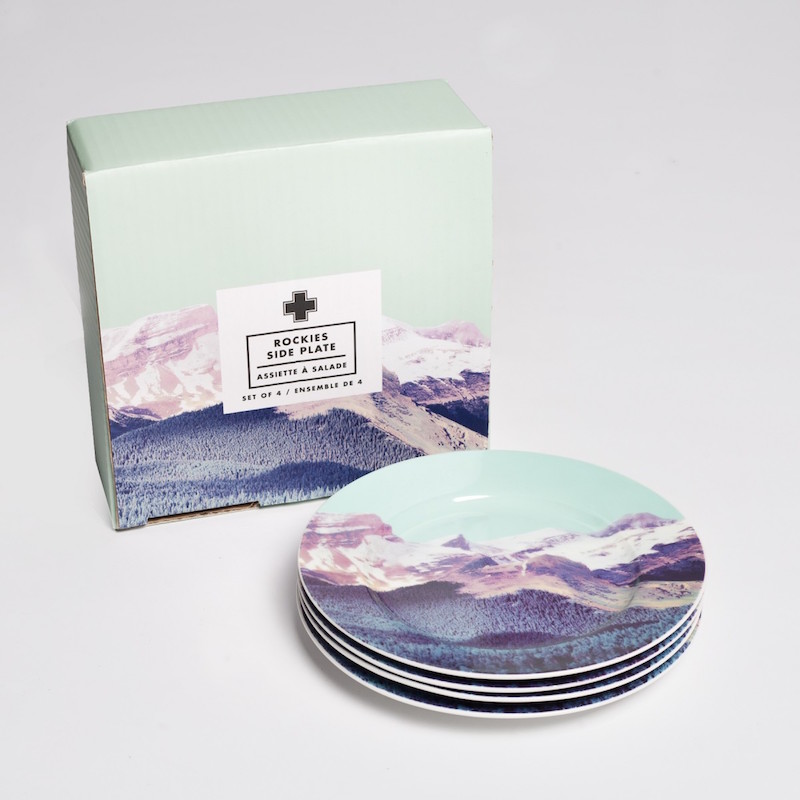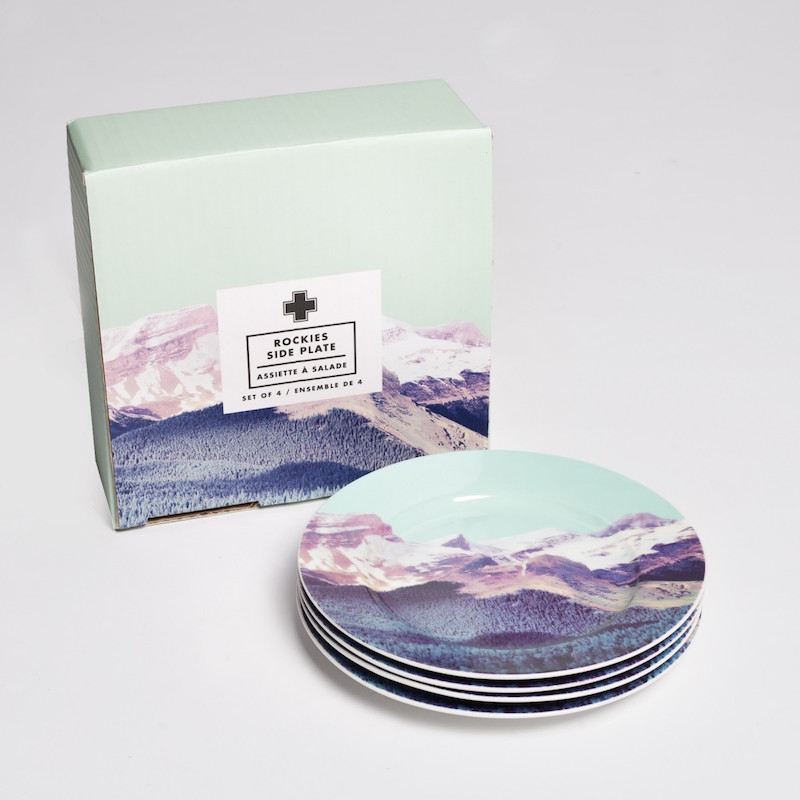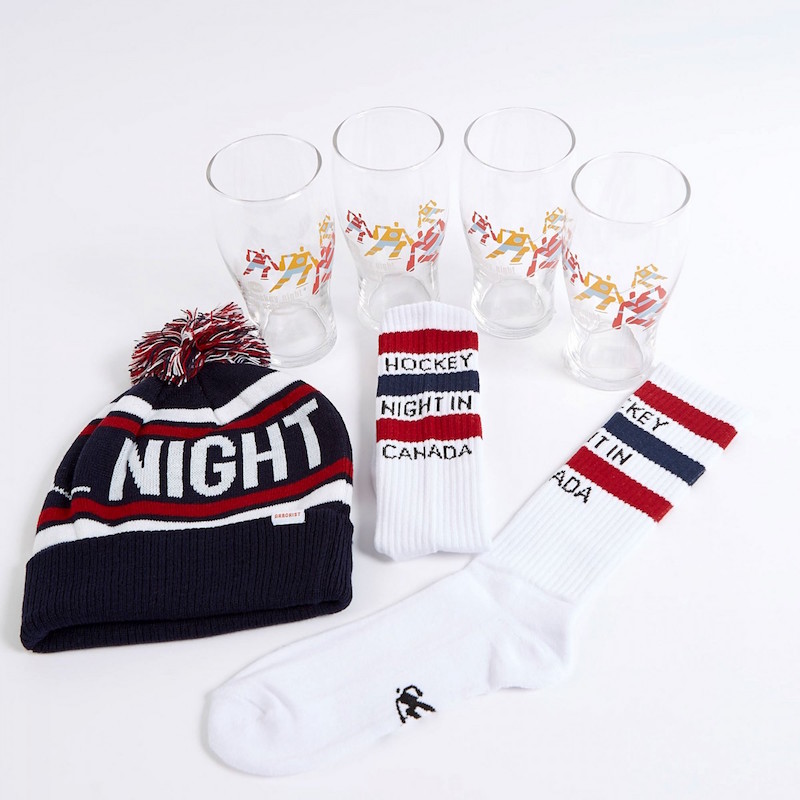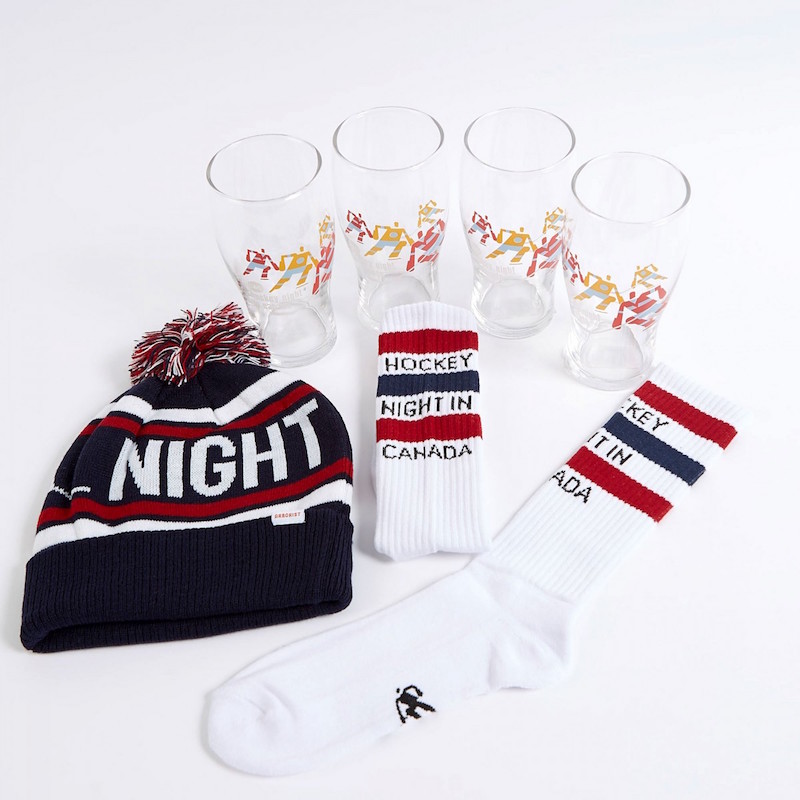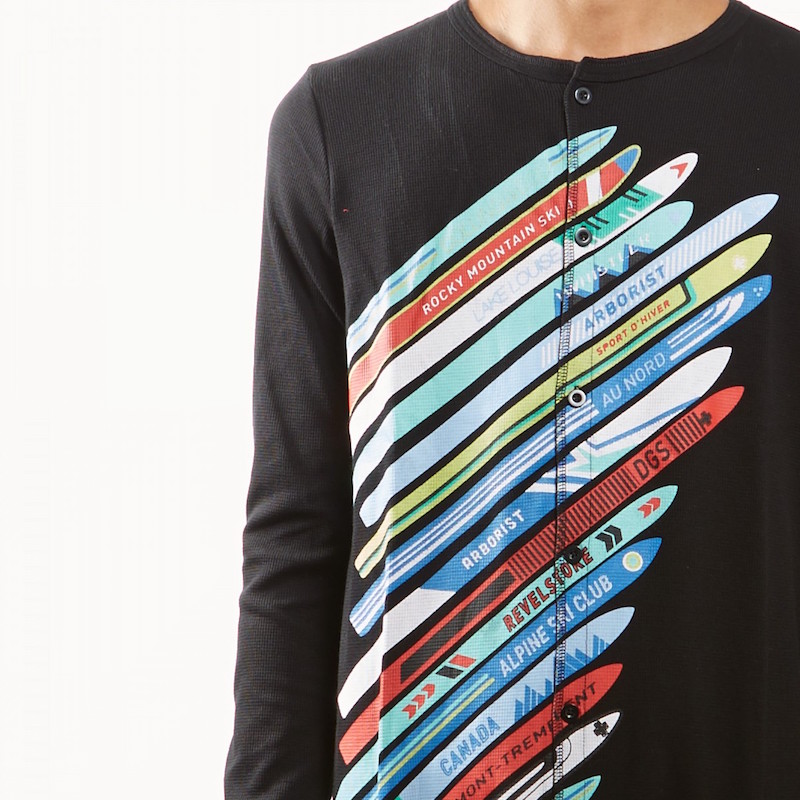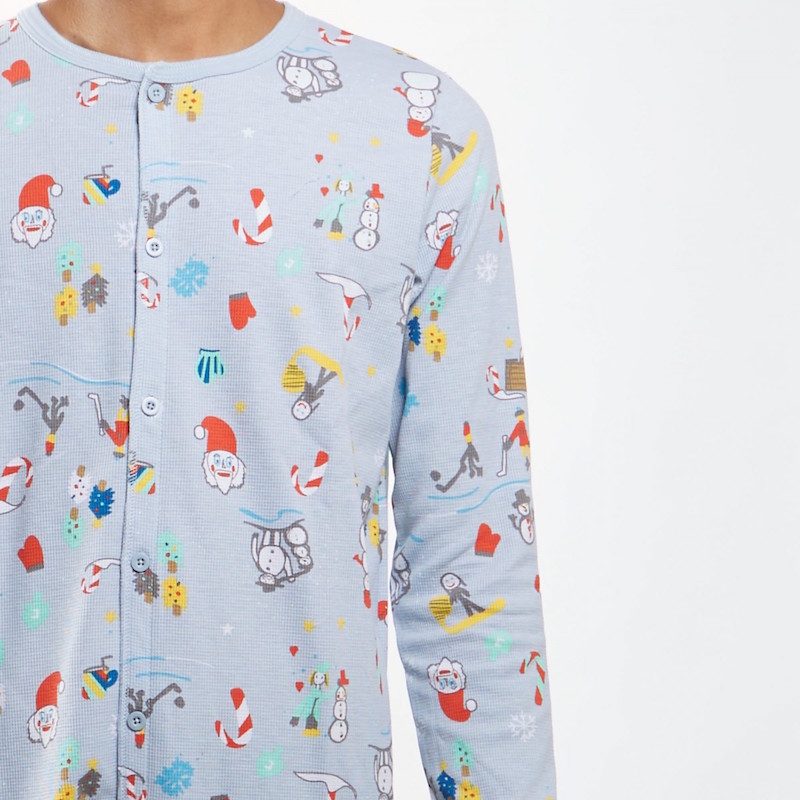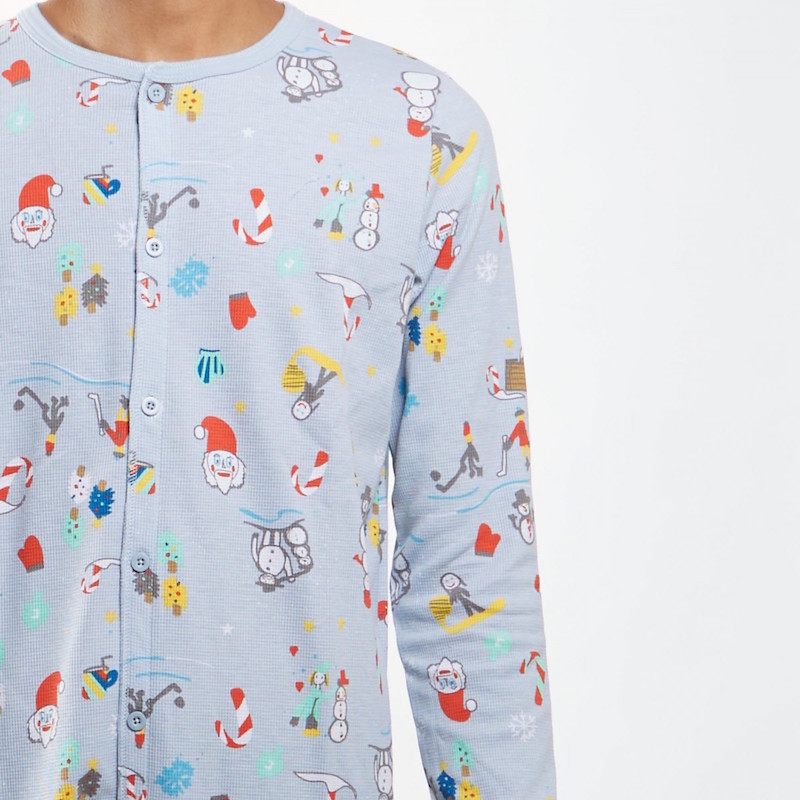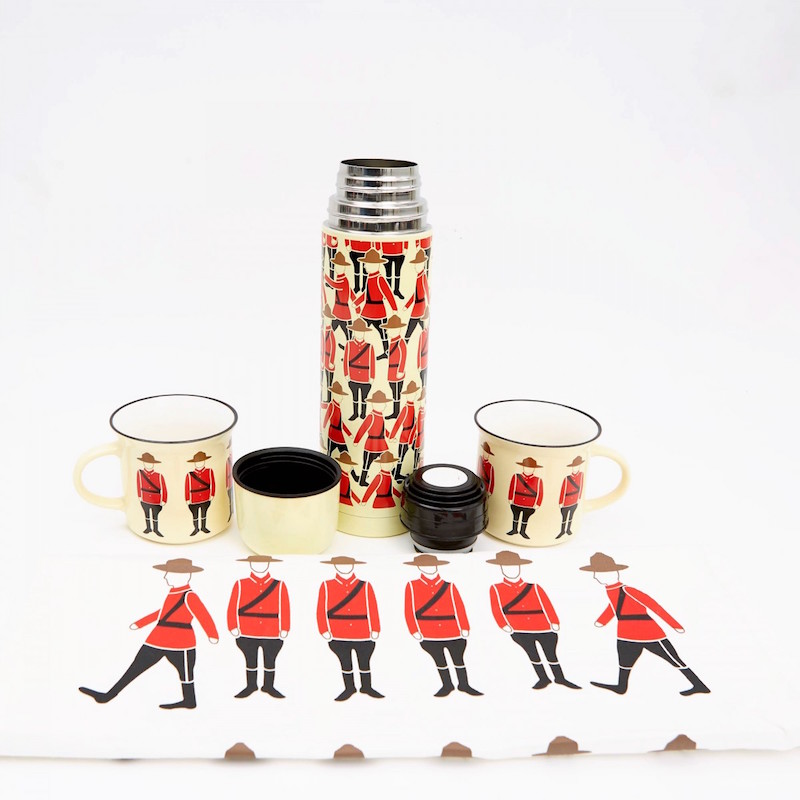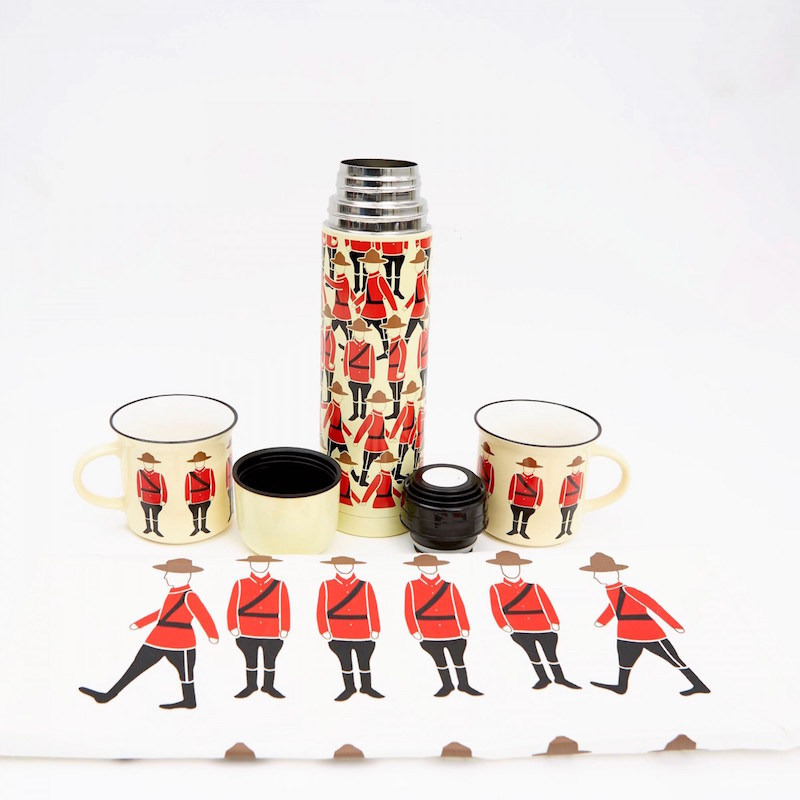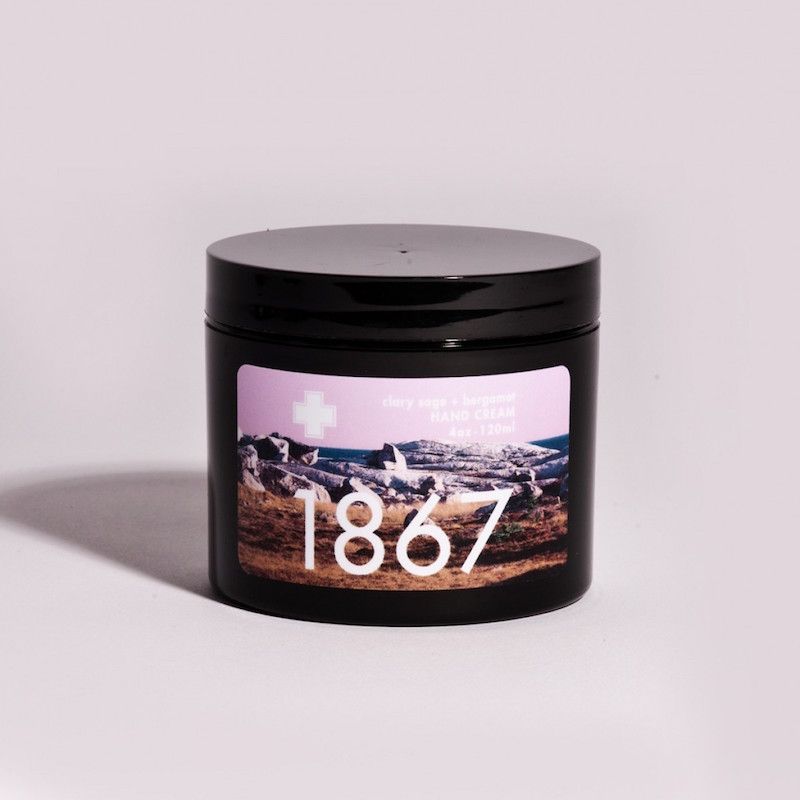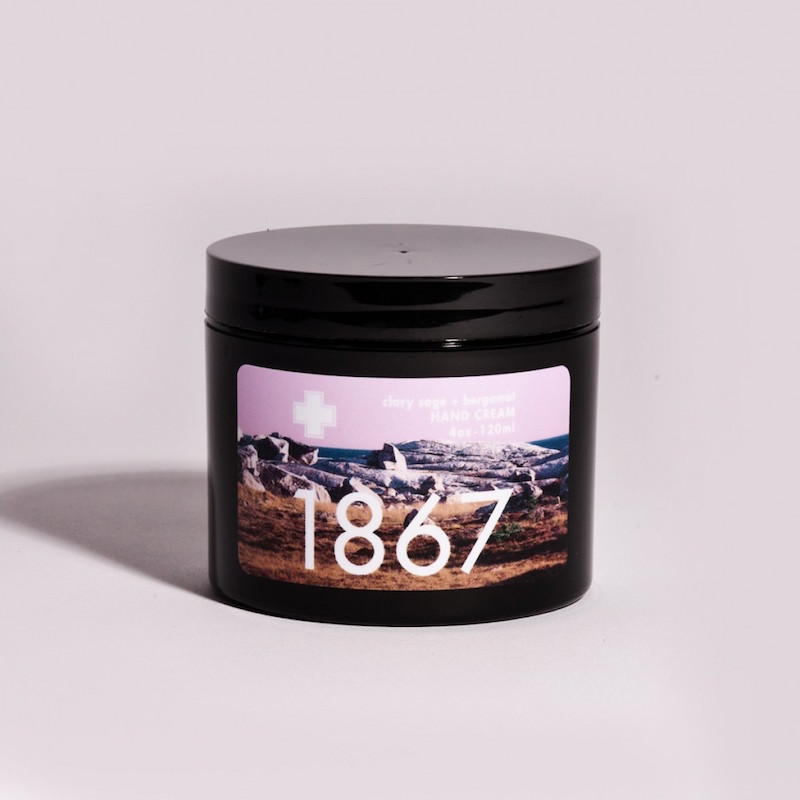 Each location of Drake General Store also incorporates the products of local artisans. In Vancouver, you'll be able to find a variety of local brands including: Cahoots simple syrups, Mellifera Bees honey, Forest & Waves tea towels, East Van Jam gourmet jams and spreads, Woodlot soaps, and Zimt artisan vegan chocolate bars.
For more information about Drake General Store, visit them online at: drakegeneralstore.ca, or in-person on the basement floor of The Bay in Downtown Vancouver.