On Saturday, December 10th at 6 p.m., bundle up and head downtown: The Robson Street Business Association will be presenting 'Winter's Dance', a tale of The Nutcracker performed Robson Street style.  Vancouver's best-known shopping street will be shut down to traffic, but left completely open to pedestrian shoppers who are invited to join in and celebrate a holiday classic with a twist.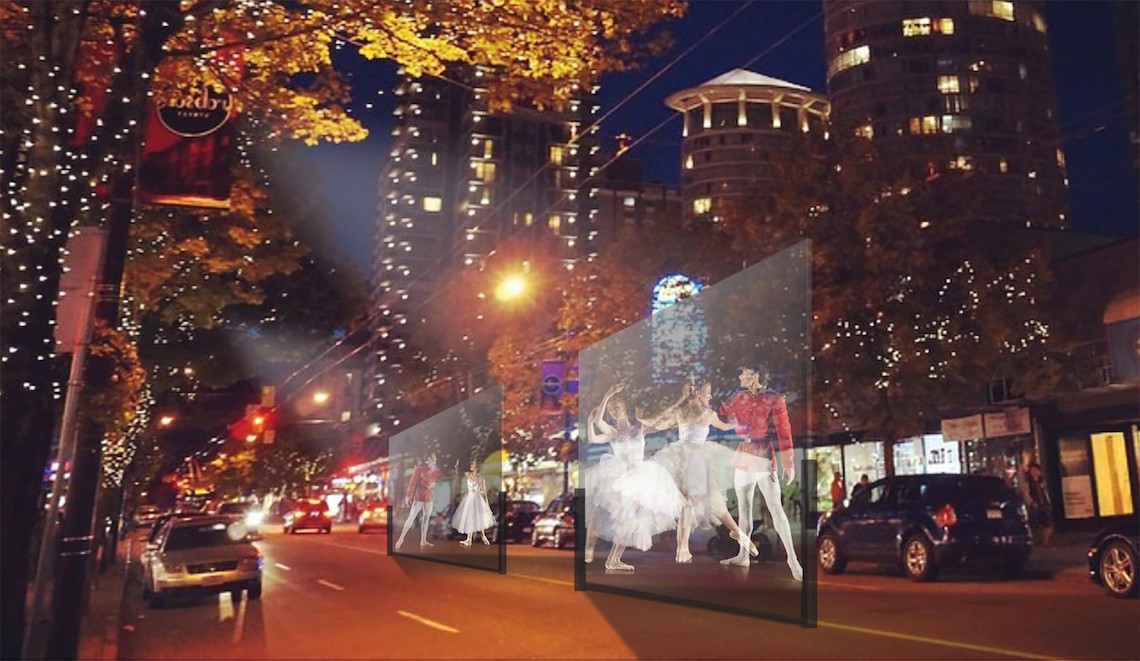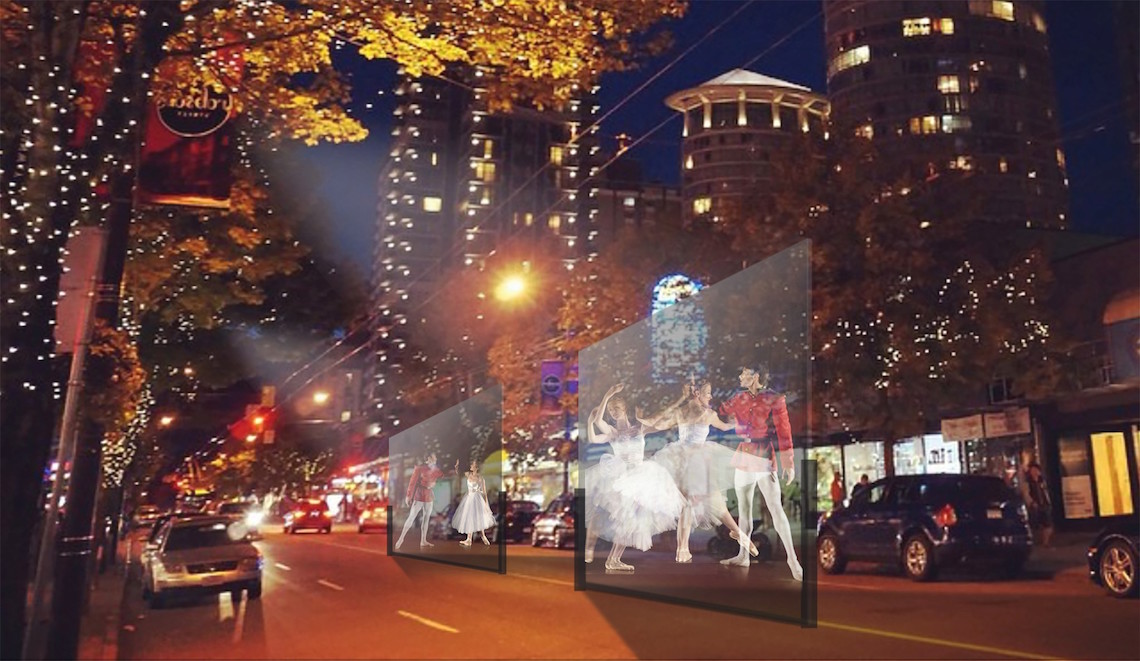 In collaboration with Small Stage, a Vancouver-based dance production company, a 15 minute whimsical version of The Nutcracker has been choreographed and will be projected onto six, 8′ x 8′ screens lining the middle of Robson Street between Burrard and Bute Street. Performances will be repeated throughout the evening until 9 p.m.
"We are excited for the opportunity to integrate arts and culture on Robson Street and make it accessible for everyone. The Nutcracker is synonymous with the holidays and we want to share the best of the season with our shoppers while spreading some festive cheer." – Teri Smith, Executive Director, Robson Street Business Association.
Additionally, Blenz will be on-site providing cups of hot chocolate to visitors, while other shops and restaurants will be offering special promotions or in-store experiences during the event to add to the overall experience. Robson Street will close to vehicle traffic at 3 p.m. and reopen at 11 p.m. to allow for set up and take down.  An alternative bus route will be in effect.
For more information, visit: robsonstreet.ca.