When I first started considering a watch as a style statement, the 'in' watch at the time were big, chunky, oversized timepieces by fashion brands like Michael Kors and Marc by Marc Jacobs.  Although they were stylish statement pieces at the time, in recent years, there has been a noticeable shift towards a completely opposite look: minimalistic watches, with an increased focus on craftsmanship, rather than flashy embellishments.
One Canadian brand to start up because of this trend is Medium, an e-commerce watch brand based out of Calgary.  They currently have two styles of watches: The Debut, a 36mm watch intended to be worn by women, and The Intro, a watch with a larger 40mm face, designed for men.  Both styles of watches have pre-assembled face and strap options on the Medium online boutique, however, a big differentiator of Medium is that you can customize your watch and create your own combination with different faces and watch straps.   You can even personalize and engrave the case back, with up to 3 lines of text, giving you the freedom to express your own personality and style.
The name, although simple and memorable, actually has an abstract concept behind it.  Medium, and its interchangeability in style, wants to encourage its wearers to express individual expression through a chosen medium.  Though their watches, Medium would like to see its shoppers create "a pure connection between an idea and an outward symbol of who we are".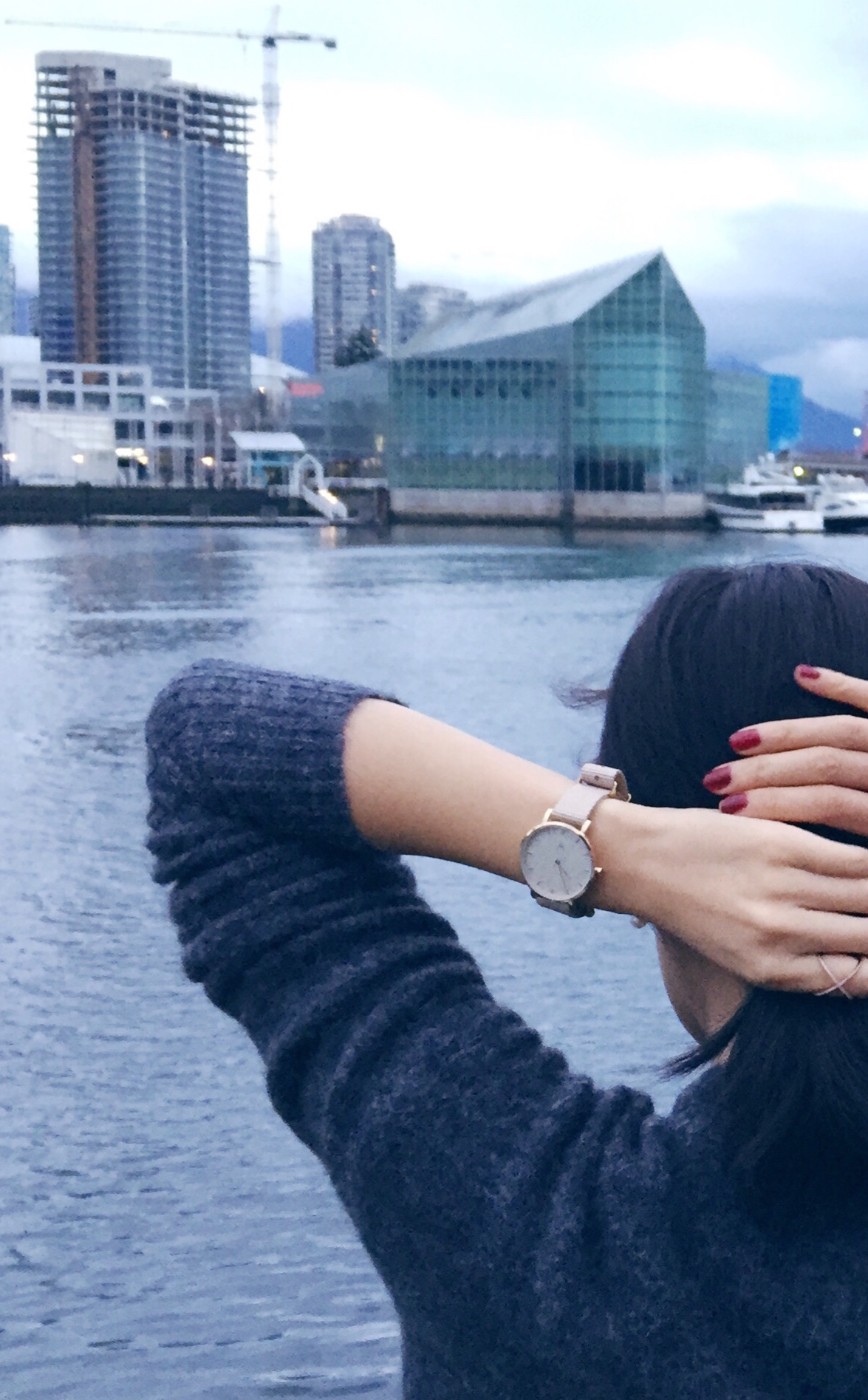 Currently, Medium watch straps are available in three materials, in various colours: leather, 'NATO' nylon, or a mesh-like metal.
Although I think the pre-assembled watch combinations are convenient, I wish there was more of a focus on building your own watch in the shopping experience.  Currently, shoppers have to purchase a pre-assembled watch, and then have the option of purchasing an additional strap as the 'customization' – rather than being able to replace the pre-assembled watch strap with one they prefer, at no additional cost.
I picked out the 'White and Gold Mesh' watch, and then added to my cart an additional tan coloured NATO nylon strap.  At the time, however, I mistakenly thought I was purchasing a leather strap – the photos online don't showcase the material texture super well.
When the Medium watch got delivered to me within a week, and I saw the nylon strap in the box rather than leather, it wasn't quite what I was expecting. But once I put it on my wrist, I loved it! The Medium watch is thin, lightweight, and the neutral colour of the tan strap goes with everything. Once the tan strap is paired with the slim, gold trimmings of the watch, the gold and neutral colour combination looks really chic.
My recommendation for shoppers is to scour the internet look for as many in-real-life photographs of the watch you want, to get the most accurate depiction of size, fit and colour, rather than going with the stock product images on the website.  The #WhatsYourMedium hashtag is a good way to start on Instagram.
For more information about Medium, visit: mediumwatches.com.