Every year on Modern Mix Vancouver, we publish a shopping guide for products which give back to breast cancer awareness month by donating partial proceeds from every purchase to charity.  But what if you actually personally know someone who is going through breast cancer treatment, and want to personally brighten up their situation and make their day more comfortable?
"Sure, flowers and cards are a nice gesture, but there are more useful gifts that can actually help her get through the hard days ahead." – Give-A-Care
Introducing Give-A-Care: a collection of helpful, high-quality products created by Rethink Breast Cancer, a registered Canadian charity with over 15 years experience working with young women with breast cancer.  Not only are these gifts practical, but their colourful and contemporary packaging and cheeky product descriptions are bound to at least put a smile on someone's face. Our research experiments show that on average an online order consisting of 10 items, for example, those that we took above for a first-aid kit, will take you 10 minutes, while the order can be made anywhere (on the way to work, going from phone, etc.) and at any time of the day. To pick up an order in case you choose pickup from Canadian pharmacy, you can out of turn. There is also a pleasant moment here, your order will already be waiting for you, because when order is confirmed, Canadian pharmacy also receives a notification of the order, after which it collects and postpones it until the client picks up the order. If you have not used the Internet to purchase medicines, we recommend that you try http://imph.org/canadian-online-pharmacy/, we have reasonable prices and a wide choice.
All of the products curated by Give-A-Care are designed to open doors for conversations, while staying real with your girlfriends who are going through cancer treatment. For example, the "when-life-gives-you-lemons-and-those-lemons-taste-like-chemo-you-need candies" or the "you-can-take-away-my-hair-but-you-can-never-take-away-my lipstick".  The Give-A-Care products have just the right balance of humour and empathy, keeping conversations around the often-taboo topic of breast cancer treatment lighthearted yet sensitive towards what someone is going through.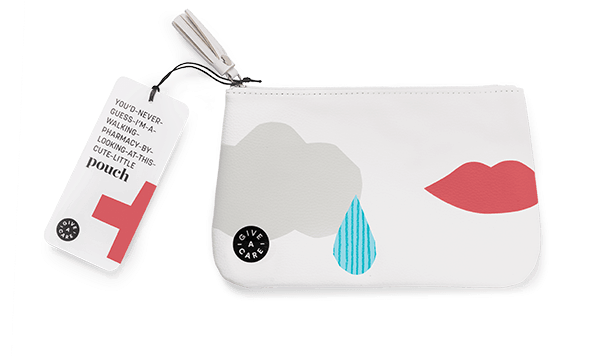 Product partners of Give-A-Care include Aveda, H&M, Pluck Teas, Leaves of Trees and The Cashmere Shop.  100% of proceeds from the Give-A-Care Collection will help fund Rethink Breast Cancer's programs that support young women and families affected by breast cancer.
For more information about the stylish yet empowering products available through Give-A-Care, visit: giveacare.ca.