The Body Shop recently launched a line of "Expert Facial Masks", five superfood-inspired skincare products inspired by powerful ingredients like ginseng, acai, honey, green tea, and more.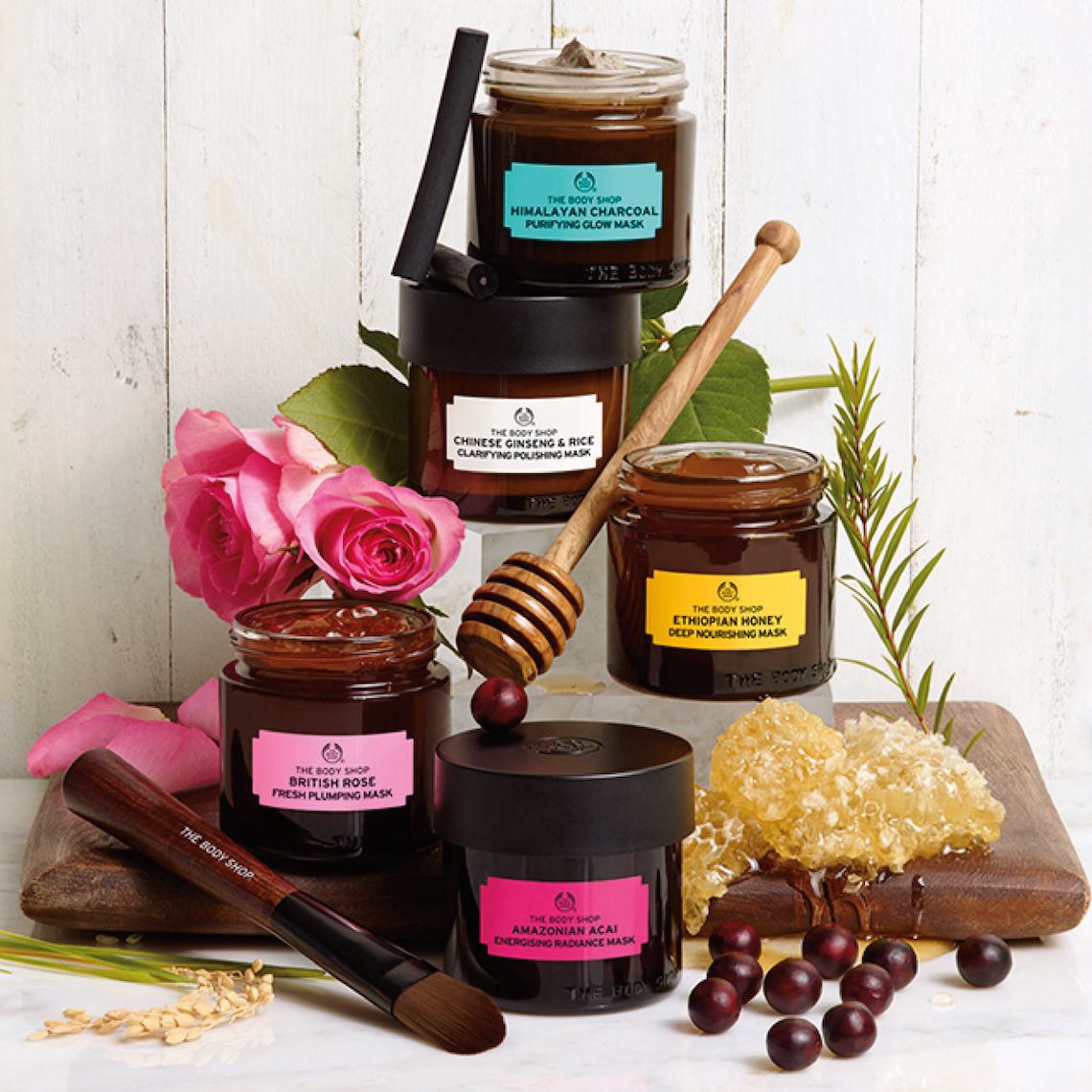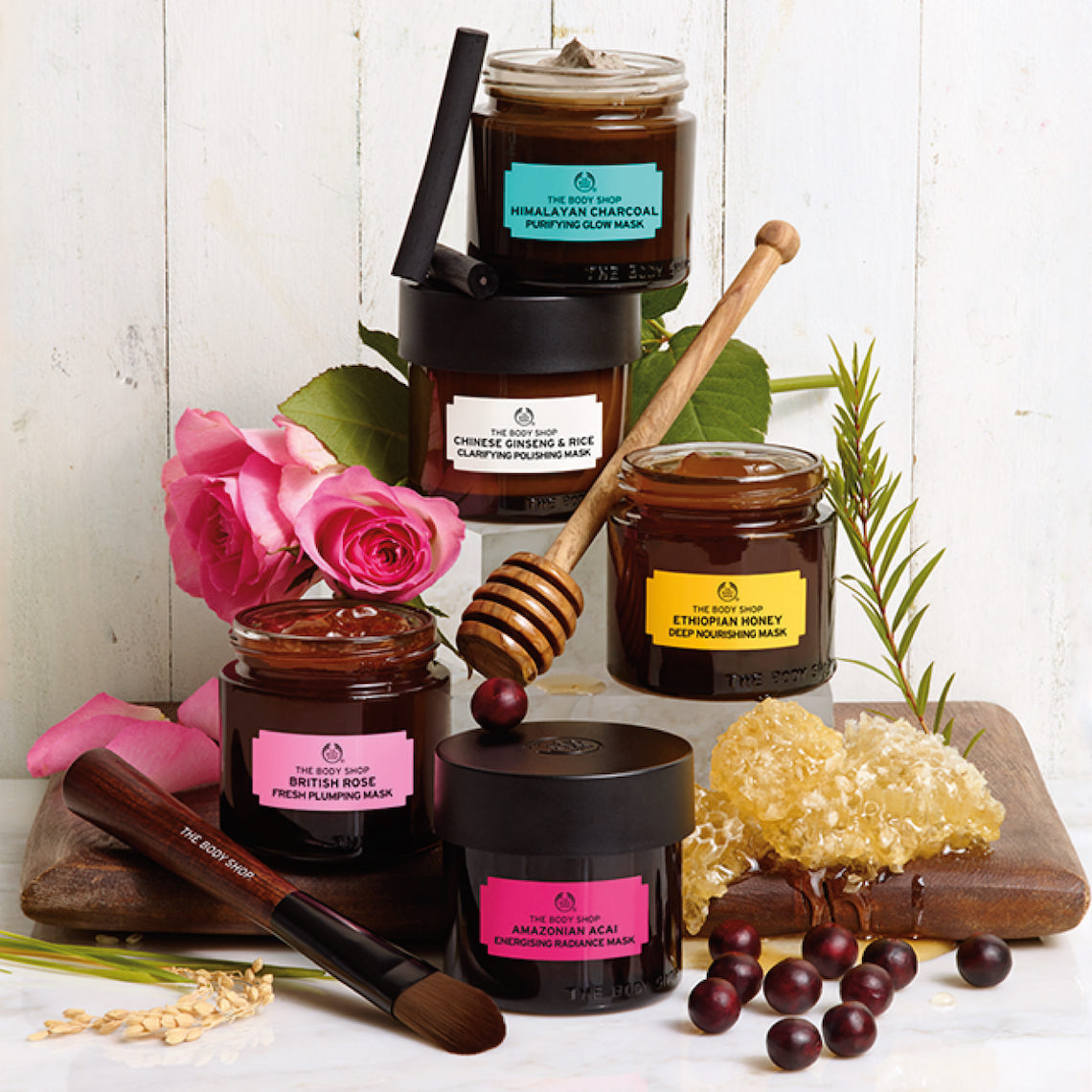 The expert facial masks are made with no parabens, silicones, or paraffins, and are completely vegetarian with 3 of the products being vegan.  Depending on your skincare concern, each product works to hydrate, energize, purify, nourish or brighten your skin:
British Rose –  Infused with real rose petals, rose essence, rosehip oil and aloe vera, this product works to plump, moisturize and soothe the skin.
Himalayan Charcoal –  A tingling mud mask that contains bamboo charcoal, exfoliating green tea leaves and tea tree oil.  Suitable for skin that needs purification to help reveal a healthy, youthful-looking glow.  Himalayan Charcoal also works well as a spot treatment for any blemishes on your skin.
Ethiopian Honey – Enriched with pure honey, marula oil and olive oil, this product is deeply nourishing, offering protection against harsh conditions and perfect for cold, dry weather conditions.
Chinese Ginseng & Rice – Infused with ginseng, rice extract and sesame seed oil, this product has a fine, grainy texture which works to brighten and exfoliate the skin.
Amazonian Acai  – Acai berry, guarana and babassu oil combine together to help invigorate stressed and tired skin.  The texture reminds me of strawberry jam!
You can use your fingers to apply each mask, or purchase The Body Shop's Cruelty-Free Facial Mask Brush to assist with a smooth and even application.   The Body Shop's Expert Facial Masks retail for $28 for a 75ml jar, with approximately 15 applications in each jar.  For more information, visit: thebodyshop.ca.