Silk Road Tea is an award-winning tea and wellness company known for its fresh and organic loose-leaf tea, which are never diluted by artificial flavouring or colours.  The fresher the tea, the higher the antioxidant value, and the better it tastes. First opened in 1992 in Victoria, BC, it was the first Canadian tea company to offer tastings and education, and also the first company in North America to incorporate tea into skincare products.
This summer, Silk Road has expanded to its first Vancouver storefront, located at 2066 W. 4th Avenue in Kitsilano.  A fitting addition to the Vancouver West 4th neighbourhood known for its fitness and lifestyle boutiques, everything at Silk Road is inspired by tea, and designed to encourage a healthier lifestyle.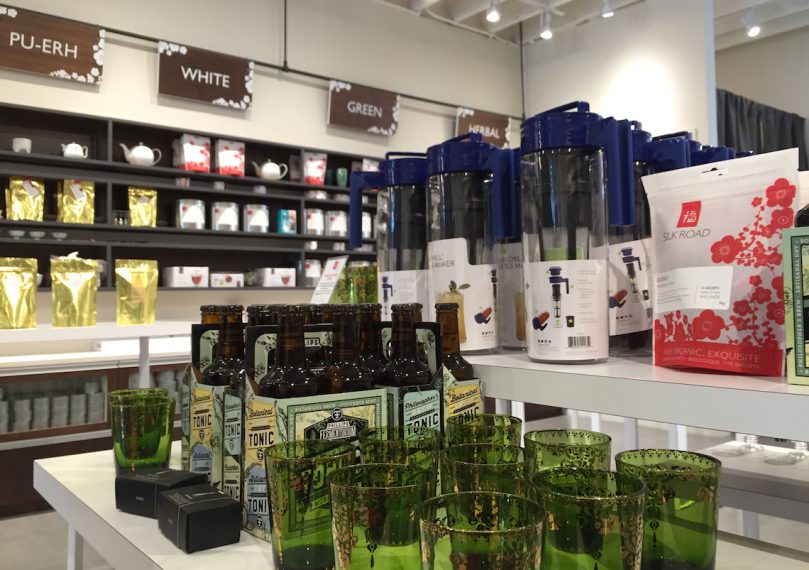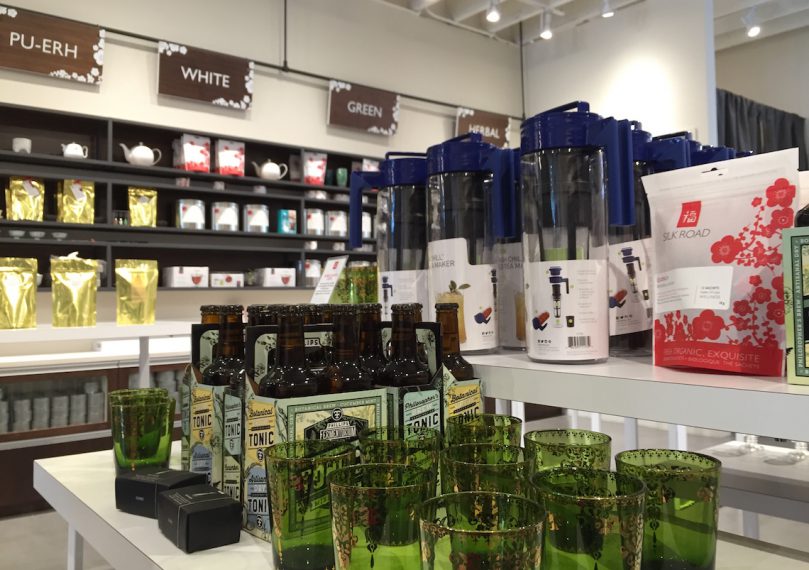 Modern Mix Vancouver was recently invited to Silk Road's opening Par-Tea to meet with Tea Master and Silk Road Tea founder Daniela Cubic.  We were shown the different styles of Silk Road tea – black, white green, herbal and pu-erh, and also introduced to a special collection of "Reserve Tea", launched in celebration of the new Vancouver location.
The Special Reserve Tea Collection is a selection of rare teas that celebrate the art of tea craftsmanship, and support biodiversity, the environment, and small scale tea farmers. These teas are extraordinarily rich in antioxidants and beneficial properties due to unique growing conditions, the wild and heritage tea varietals that are used, as well as traditional production methods.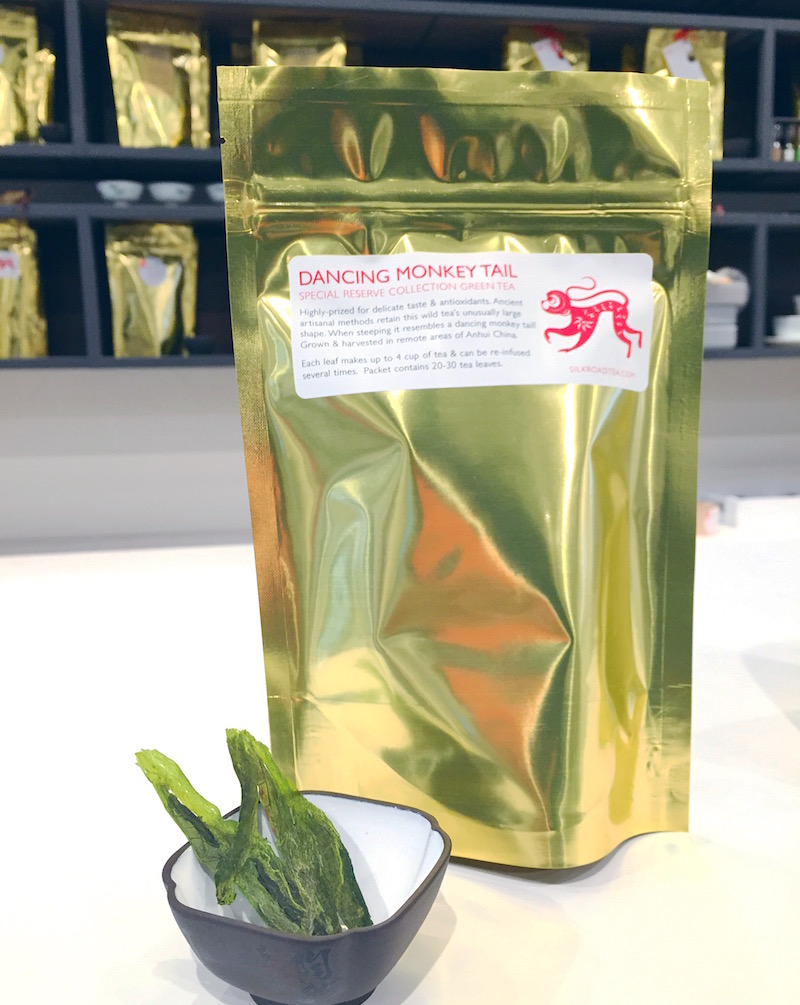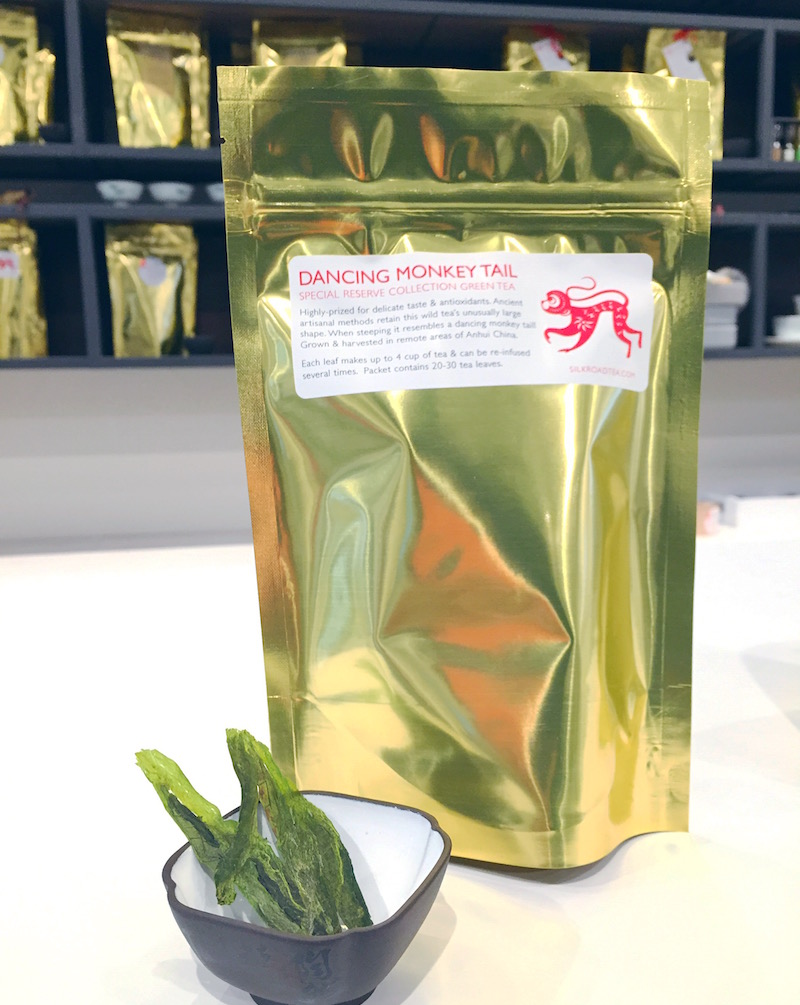 Here are two Silk Road tea blends which stood out to us because of their unique qualities:
Dancing Monkey Tail – From the Special Reserve Tea Collection, the Dancing Monkey Tail organic green tea comes in a packet of 20 to 30 flat rectangular tea leaves.  One leaf makes up to 4 cups of tea & can be re-infused several times. The leaves are said to resemble a dancing monkey tail when steeping.
Victoria Berry –  Silk Road is the only tea company in Canada to successfully experiment with growing their own tea plants on Vancouver Island!  The results of this small harvest have yielded black tea, which is used in the Berry Victoria blend.
For anyone interesting in buying tea from Silk Road, I encourage you to read the ingredients on the label and see for yourselves how recognizable and natural the ingredients are.
The new Vancouver location also includes many exclusive lines of teaware including a new limited edition collaboration with Salt Spring Island ceramicist Julie MacKinnon, pieces by acclaimed Metro Vancouver ceramicist Junichi Tanaka, as well as global pieces imported from Korea, Taiwan, China, Italy, Russia, and Japan.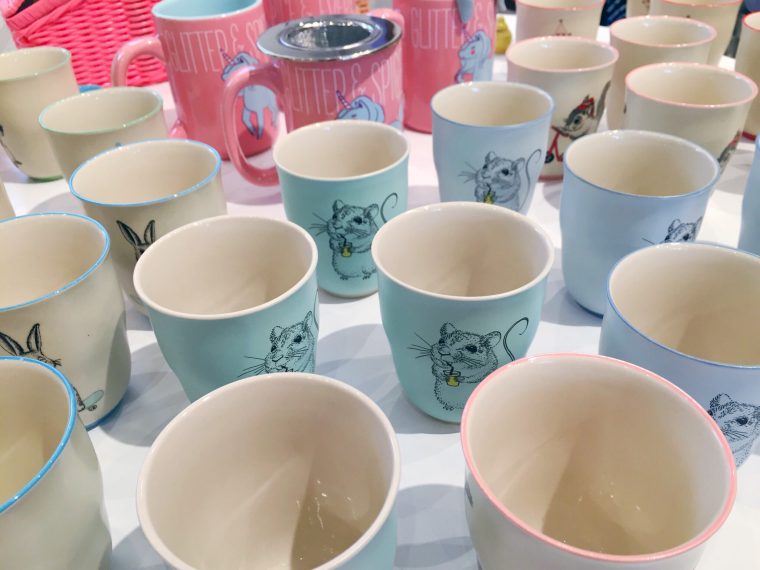 Coming soon to the Silk Road Tea Vancouver location, tea-lovers will be able to sign up for a series of drop-in and scheduled events in the coming months – including tea and chocolate pairings!