Known for isometric strength training, barre fitness classes operate under the philosophy that small, repetitive movements make a big difference. The body is kept still, while specific muscle groups (ie. arms, abs, quads, etc.) are repetitively engaged in a pulsing motion. Most barre classes utilize a combination of postures inspired by ballet, yoga, pilates and aerobics.  A ballet "barre" is used for a portion of the workout, to help with balance and resistance.  Other props used in barre classes may include light weights, mats and cushions.
The Vancouver barre scene is made up of four major barre studios, all of which have multiple locations throughout the lower mainland.  All of the studios below have new student specials.  Or, you can sign up for something like Class Pass Vancouver which allows you to visit multiple fitness studios under one monthly membership.
The Bar Method (Yaletown and West Vancouver)
The Bar Method is a one-hour, non-impact total body workout, taught in a carpeted studio room.  The class begins with a warm-up, free-weight exercises and push-ups and then moves on to leg work and abdominal work utilizing a ballet barre, followed by exercises on mats. Every exercise includes active stretching to elongate the targeted muscles.  The first location was opened in 2000 in San Francisco, California, and the company has since grown into a franchise with over 75 locations in North America, including two in Vancouver.
New Client Special: 1 month of unlimited classes for $80.  Monthly membership: $175.
Two Locations: 837 Beatty Street in Yaletown and 1760 Marine Drive in West Vancouver.
Celebrating their 15th anniversary week from August 15 to 21, The Bar Method is offering FREE classes to new clients all week long, and 15% off their new client special.   Call the studio to book your class.  On the weekend of August 20 & 21, free mimosas will be served after class.
Pure Barre (Kitsilano and Yaletown)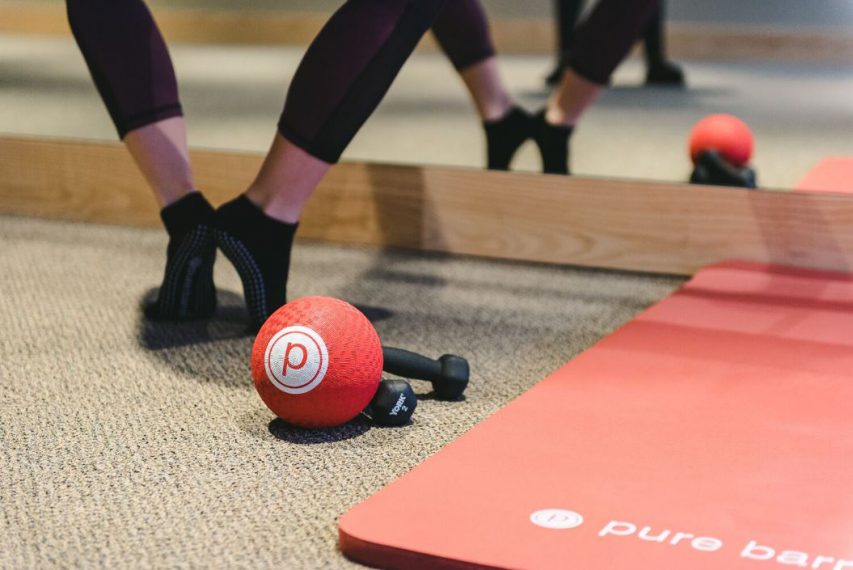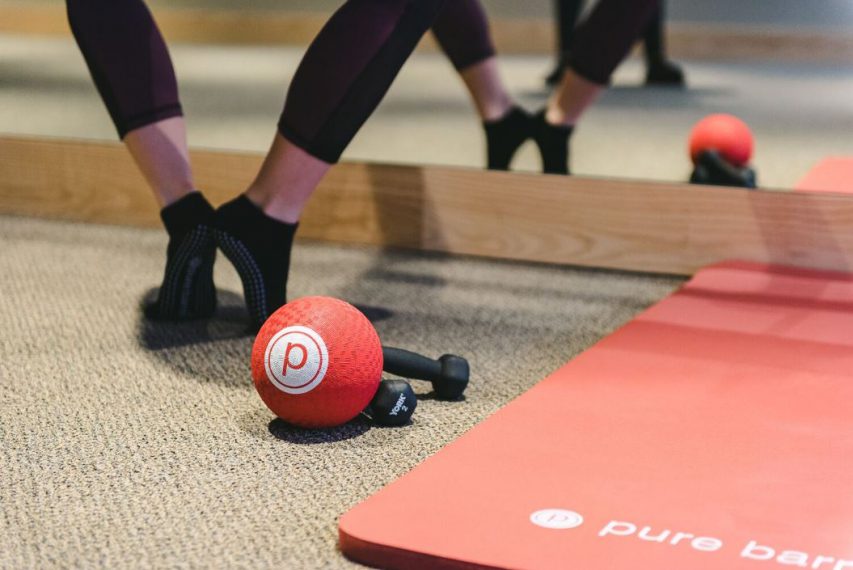 Designed to sculpt, tone and strengthen, each 55-minute Pure Barre class is an intense workout that improves endurance, flexibility and balance.  The workout concentrates on the areas women struggle with the most: hips, thighs, seat, abs and arms. The Pure Barre technique is low-impact, protecting your joints by avoiding any bouncing or jumping. Each strength section of the workout is followed by a stretching section in order to create long, lean muscles without bulk.  All classes are the same level as the technique was designed to work for people at all levels of fitness.
New Client Special: 1 month of unlimited classes for $99.  Monthly membership: $189.
Two locations:  1907 W. 4th Avenue in Kitsilano and 1128 Homer Street in Yaletown.
The Dailey Method (Dunbar and Kitsilano)
Opened by a degreed Kinesiologist, Jill Dailey found that her passion was helping people transform their lives through fitness.  When The Dailey Method first opened its doors in San Francisco's Marina District, it changed the landscape of group fitness classes. The Dailey Method's combination of body toning exercises samples the best aspects of diverse disciplines such as dance, yoga, kinesiology, and pilates to create an efficient and effective full-body workout. The original San Francisco Marina studio continues to be the longest-running barre fitness studio on The West Coast.
New Client Special: 1 month of unlimited classes for $79.  Monthly membership: $199.
Two locations: 1734 W. 4th Ave in Kitsilano and 3584 W. 41th Ave in Dunbar.
Barre Fitness (Yaletown, North Shore, Port Moody, Surrey)
Founded locally in Vancouver, the Barre Fitness studios are a good option for someone who likes variety in their workout, as Barre Fitness offers several styles of classes including: Barre Classic, Barre Cardio, Barre Flow, Barre Power and Barre Bootcamp.  Set to upbeat hits, classes begin with a warm up focusing on postural strength and alignment, followed by a series of upper body exercises using light weights. The ballet barre is used to sculpt the lower body, abs and for flexibility training. Then it is down to the mat with a fitball for core work and a relaxing and invigorating final stretch.  Barre Fitness is also the most affordable barre studio option in Vancouver for a monthly membership.
New Client Special: 2 weeks of unlimited classes for $40.  Monthly membership: $160.
Five Locations: 1038 Mainland Street in Yaletown and 1186 Marine Drive in North Vancouver, 2744 St Johns Street in Port Moody and #30-2443 161A Street South Surrey, and 130 W. Hastings Street in Gastown (Opened September 2017).
SaveSave