Good news.  Sunny summer weather is finally here in Vancouver.  The downside of the heat, however, is that we tend to not drink enough water to keep our bodies fully hydrated.
You know that feeling when you've been out in the sun for too long and you feel light-headed and tired?  Those symptoms are a sign that your body is feeling dehydrated.  Luckily, the solution to feeling your best again is simple – drink more water!  8 cups of water a day is the recommended minimal intake of water.
See below for my 7 tips on how to inspire and improve your daily water intake by making hydration more fun and interesting.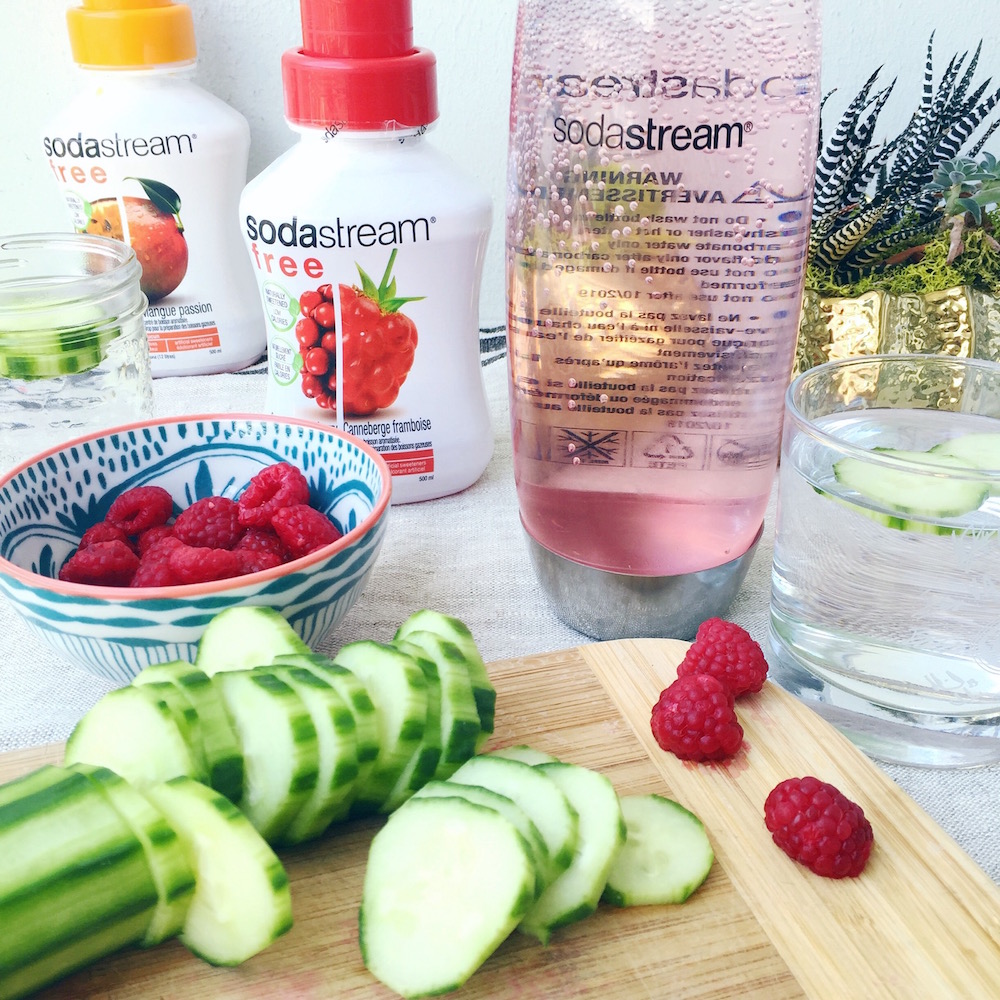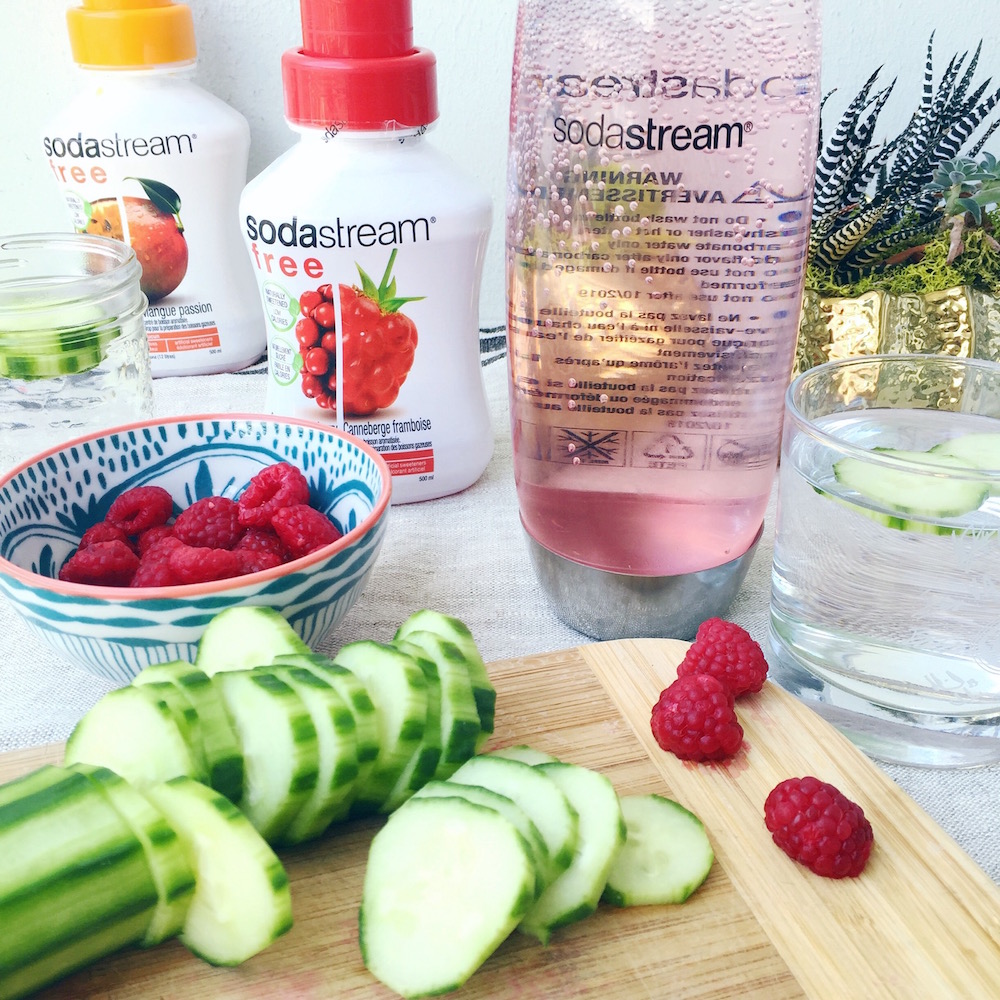 Track Your Hydration
Think you're already drinking enough water?  You won't know unless you keep track! A while back, I found a couple of cool hydration apps including Hydration Genius, iHydrate, and Waterlogged.  All of these apps help track your daily water consumption and let you know when you've met the optimal intake amount for your weight and height.
Make Drinking Water More Interesting 
Whenever there's the option to drink still or sparkling water on tap at a restaurant, I will often pick sparkling water because it's something different and more exciting.  Now that I have a SodaStream POWER, an automatic sparkling water maker, I can conveniently make carbonated water at home at the touch of a button.
Drink from a Cool Water Bottle
Waterbottles have gone from solely being a functional product, to a fashion accessory.  If you have a trendy waterbottle, maybe you'd be more likely to fill it up and drink from it!  BKR and S'well are two trendy waterbottle brands that come to mind. SodaStream also comes with a bottle, so you can carry your sparkling water on the go.
Mix Up Summer Mocktails 
Alcohol is known to dehydrate the body. Pass on cocktails, and mix up a summer mocktail instead.  Sliced cucumber, ginger, lemon and mint (in any combination) mixed in with soda water makes a refreshing summer beverage and will help keep you hydrated.  For more convenience, you can use SodaStream flavours, which include Cranberry Raspberry and Mango Passionfruit.
Skip the Caffeine
Caffeine is also known to dehydrate the body, even when it's in tea.  Limit your caffeine intake and opt for a big glass of water, or a decaf tea instead.
Snack on Thirst-Quenching Fruit & Veggies
Watermelon, cucumber, strawberries, grapefruit and cantaloupe are all fruits and veggies which have high water content.  Snack on these to naturally quench your thirst.
Get a Hydrating Facial

On the first weekend of summer, I went to Skoah in Yaletown for a facial. I always thought that I had combination skin, but my "skin trainer" said I was leaning more towards being dry all over.  Using their AHA mask (for exfoliation), and their Hydradew gel mask (for hydration), my skin drank up the hydration it was craving.  As part of the service, a neck and shoulder massage is given, while the products work their magic. I left the spa with glowing and dewy skin. Skoah always offers you a glass of water before and after your facial anyway, so they definitely know that water is key to staying hydrated.
==
Thanks to SodaStream for inspiring me to drink more water and stay hydrated this summer. For more information, visit: sodastream.ca.