Chocolats Favoris is a Québec-based chocolatier that has been offering a sweet experience to Canadians for nearly 40 years.  Starting out as simple chocolate makers in 1979, Chocolats Favoris is now a master chocolatier brand, and a recognized leader in the world of chocolate gastronomy.
With 18 retail locations in Quebec and one in Ontario, Chocolats Favoris is finally making its way to Western Canada, with its first Westcoast shop in Victoria, BC.  Newly opened on July 5 as a welcome addition to this charming BC community, Chocolats Favoris brings its highly successful and unique concept to chocolate lovers, to both locals and tourists alike.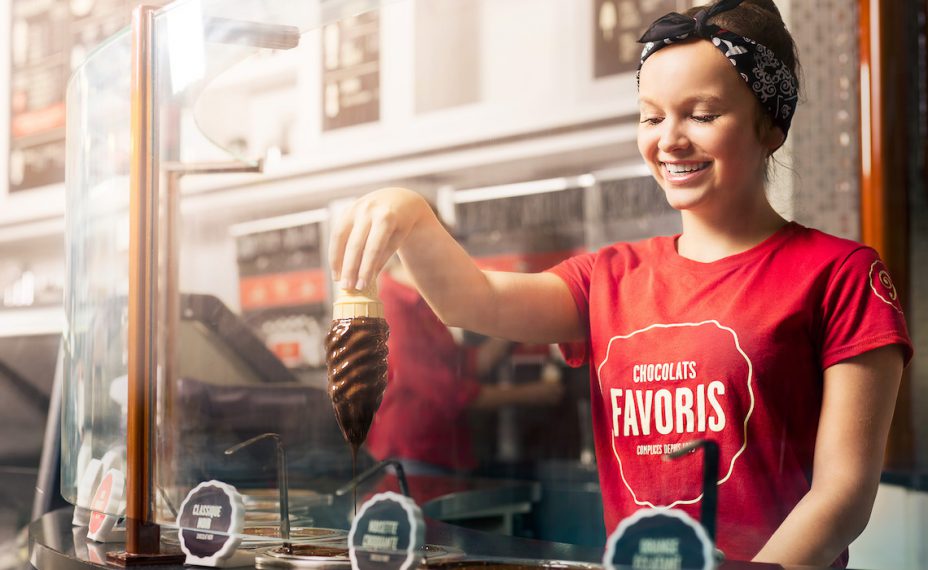 Visitors to the new Victoria location at 1010 Government Street will see why a visit to Chocolats Favoris is a chocolate lover's dream come true.
Expect to find a station dedicated to dipping soft-serve ice cream in one of 12 exclusive chocolate flavours (including Original Milk, Dulce de Leche, Cookies and Cream and Salted Caramel), canned chocolate fondue that customers can bring home to enjoy with family and friends, and a huge counter of chocolate, all within an enchanting and whimsical decor that sets Chocolats Favoris apart from other chocolate shops.
"Chocolats Favoris is about more than just chocolate. It's a way to spend time with family in a magical and friendly atmosphere, and to taste products that are unique—and absolutely delicious!" – Dominique Brown, President, Chocolats Favoris
In addition to delighting chocolate lovers, the arrival of Chocolats Favoris in Victoria represents an investment of more than $600,000 in the region. It will also create from 30 to 40 jobs within the local community.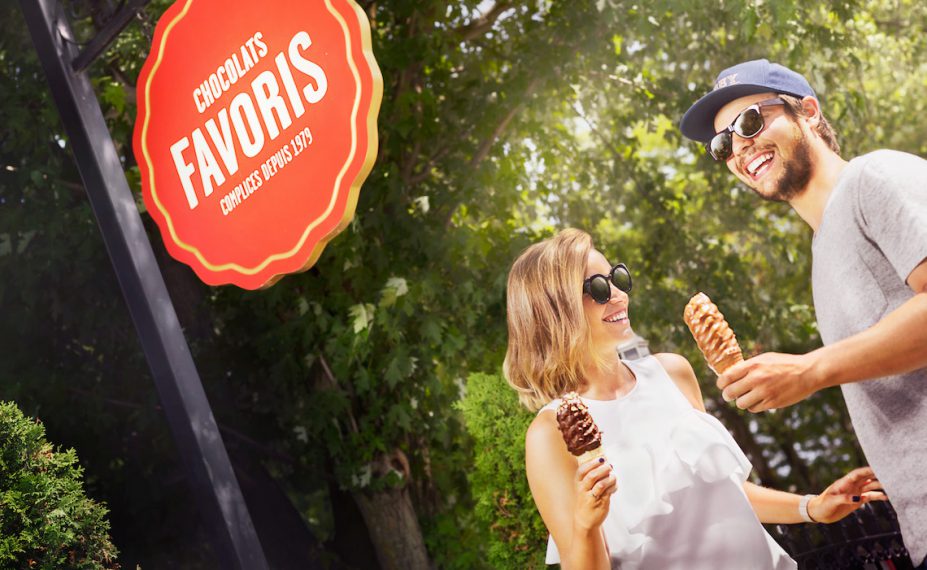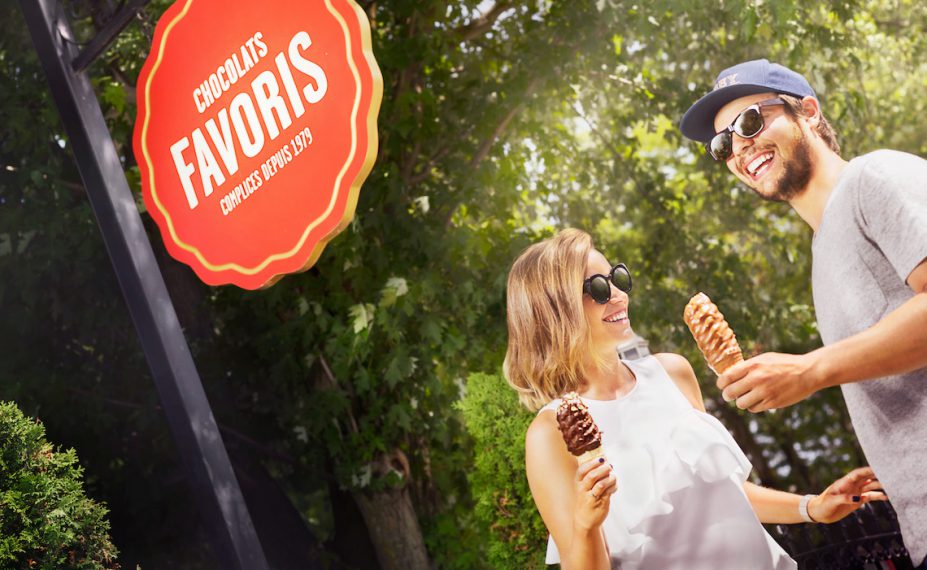 For more information about Chocolats Favoris, visit them in-person at 1010 Government Street in Victoria, BC, or online at chocolatsfavoris.com.  To enjoy the Chocolats Favoris experience at home, their canned chocolate fondue is available in all Thrifty Foods locations.
==
This post was written in collaboration with Chocolats Favoris.