This May, Vancouver's Point Grey / Kitsilano neighbourhood has welcomed a new vegetarian-friendly café and cooking school.  Nourish Café & Cooking School opened its second location on West 10th and Alma and offers the same regular menu as their downtown location inside Chopra Yoga in downtown Vancouver.  Healthy eats include organic salads, sandwiches and soups, along with beverages from The Juice Box and coffee from East Van Roasters.  Items are made to order, locally-sourced, and, while primarily plant-based, diners have the option to add a variety of proteins to their dishes.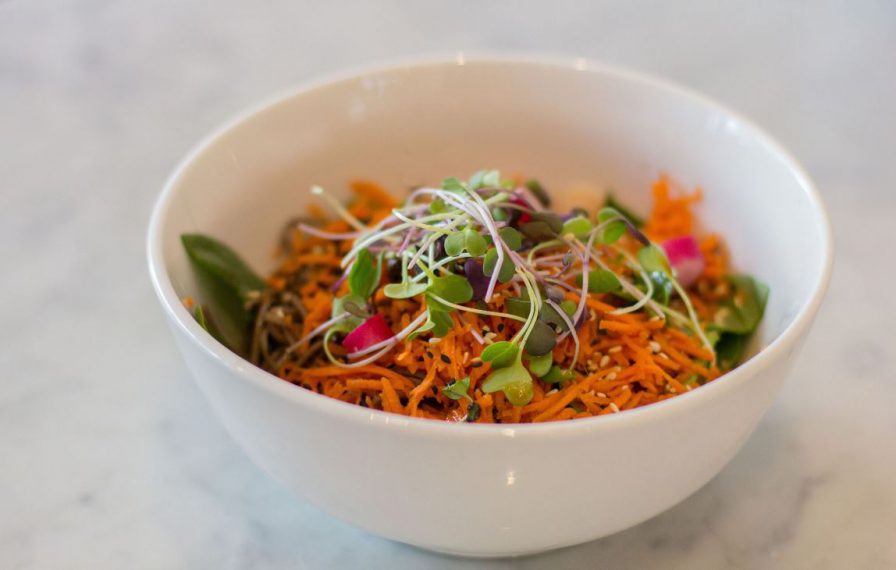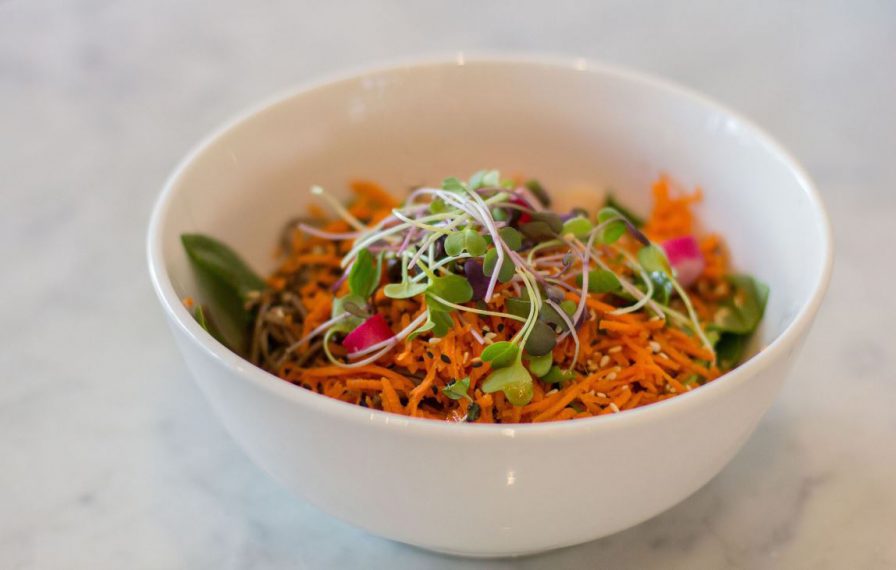 Salads can change weekly depending on the availability of produce from farmers which means quality and fresh fare for diners.  Some options include the Kale & Squash Salad featuring beets, sprouts, and lentils, or the vegan Bangkok Quinoa salad with carrots, cabbage, kohlrabi, toasted almonds and chickpeas.   Other items include homemade stews, sandwiches, and a house-made Nourish bar packed with dried fruits, almonds and hemp seeds.
For beverages, try the "Hoochy 'Boochy Kombucha" – a tea-based energy booster made locally in East Van – or cold-pressed organic juice from The Juice Box.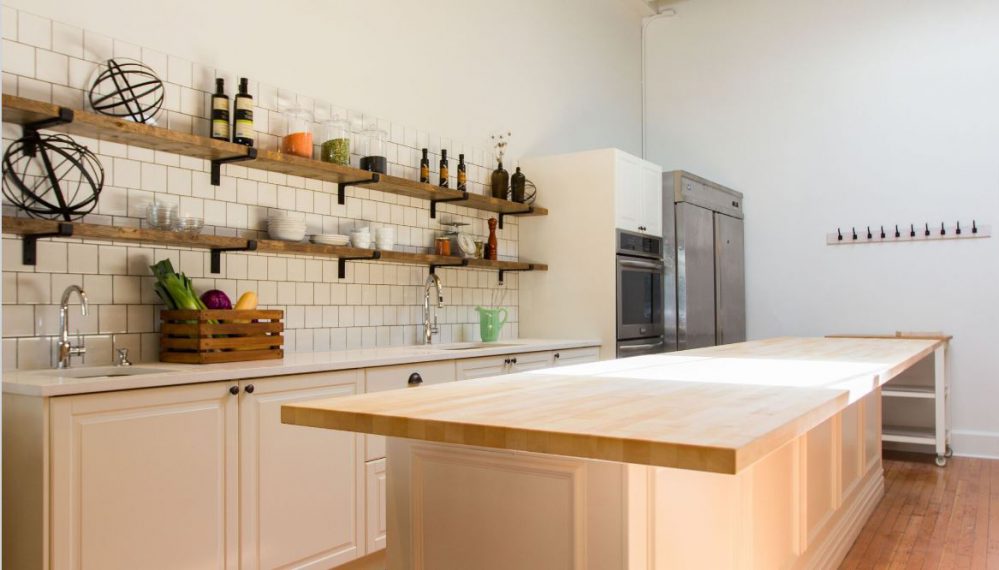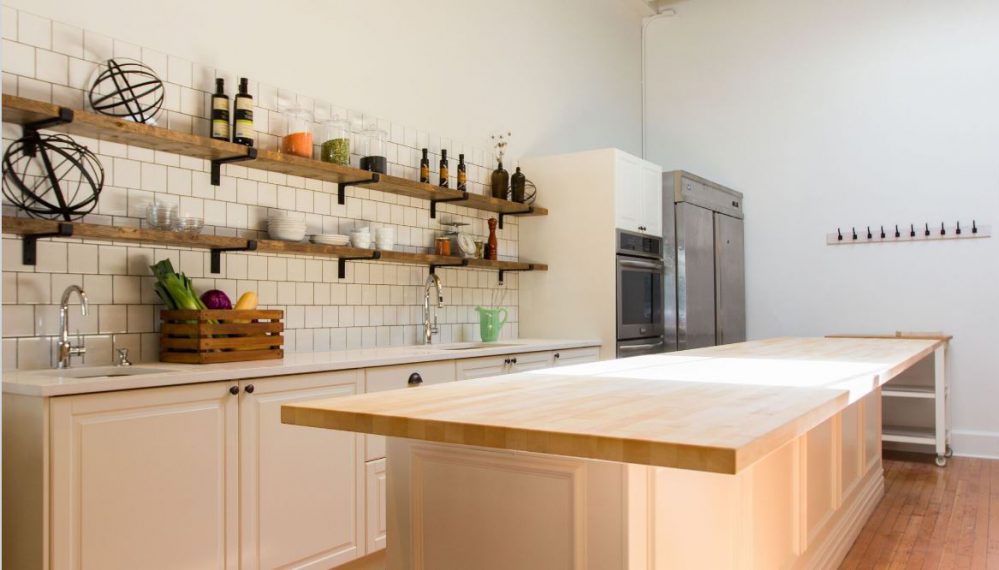 Now home to Nourish, the 1,500 sq. ft. space at 3742 West 10th once housed the café Professor & the Pigeon.  This rustic-like larger space was designed by local interior design firm, Studio Coalescence, and inspired by the French farmhouse.  The designers gave it a modern spin, which is evident in the use of reclaimed wood shelving, paneling, and vintage hanging windows.  One can also appreciate what they are standing on once inside the café which is original fir hardwood flooring , refinished to maintain the character of the original building.
The owners and husband-wife duo, Dan Cheung and Abbey Pires, first started the business as an organic salad delivery in 2014.  The success of the business led to the opening of the first Nourish location last January inside Chopra Yoga.  The opening of the larger Nourish Café & Cooking School allows for 16 seats and a small kids Farmer's Market and play area.  It also acts as a retail storefront, carrying a variety of products for purchase as well as delivery and takeaway service.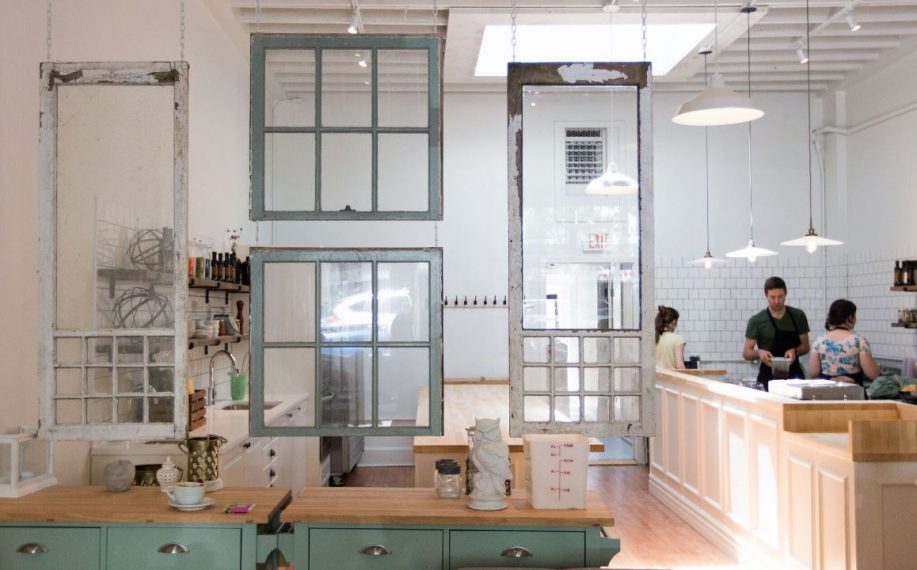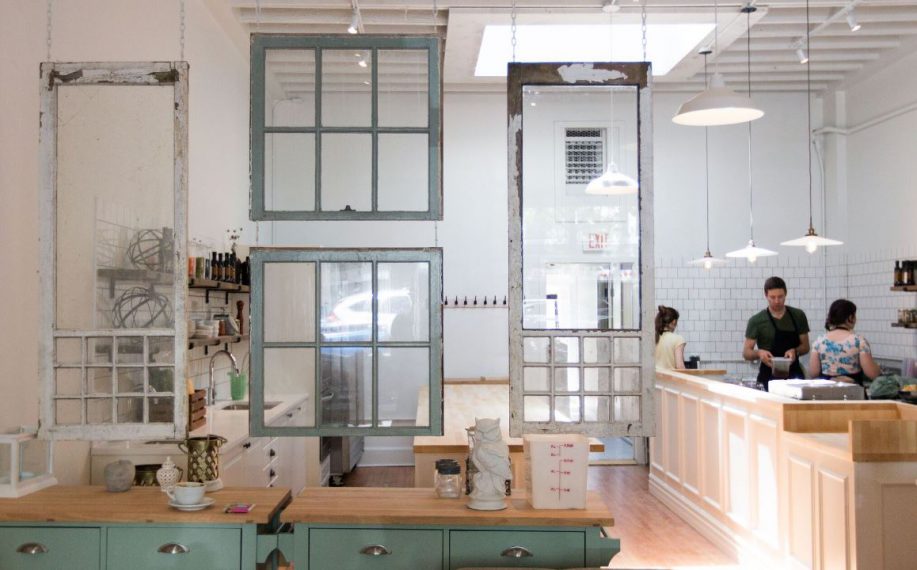 Nourish Cooking School will be opening in June to the public.  Classes are offered to adults and children (8 years and above) who can choose from a variety of classes ranging from Italian to Asian to even macaron-making.  Similar to the food menu, cooking classes will take on a primarily plant-based approach where students will learn to cook healthy dishes incorporating organic, local and seasonal ingredients.
Nourish Café is open Monday to Saturday, from 7:00 a.m. to 6:00 p.m. and the Cooking School will have classes from 4pm to 8:30pm, beginning in June.  Nourish Café & Cooking School is located at 3742 West 10th Avenue (and Alma Street).