After an 18-month hiatus from their brunch menu, La Brasserie recently re-opened the doors to their 35-seat restaurant on weekends from 9:30am to 2:30pm for the Vancouver brunch crowds.  Back by popular demand, La Brasserie's brunch items are rooted in Franco-German cuisine with a hearty, meat-centric menu.
Menu items include the Breakfast Poutine ($15) which takes a twist on the classic Canadian favourite and includes the standard fries, gravy and cheese curds with the addition of bacon, a poached egg and hollandaise to complete it as a breakfast dish, and the Brasserie Burger ($19) which includes ground hanger steak, white cheddar, bacon and truffled aioli piled high with crispy onions.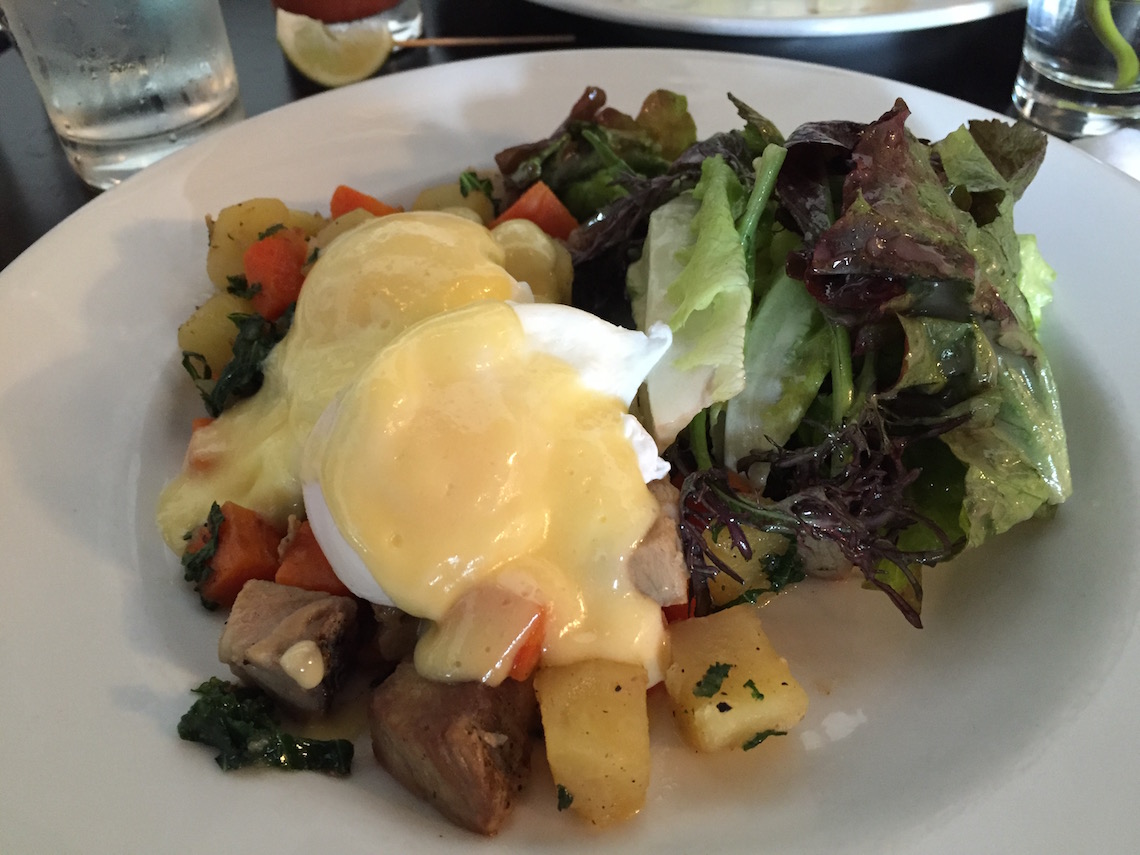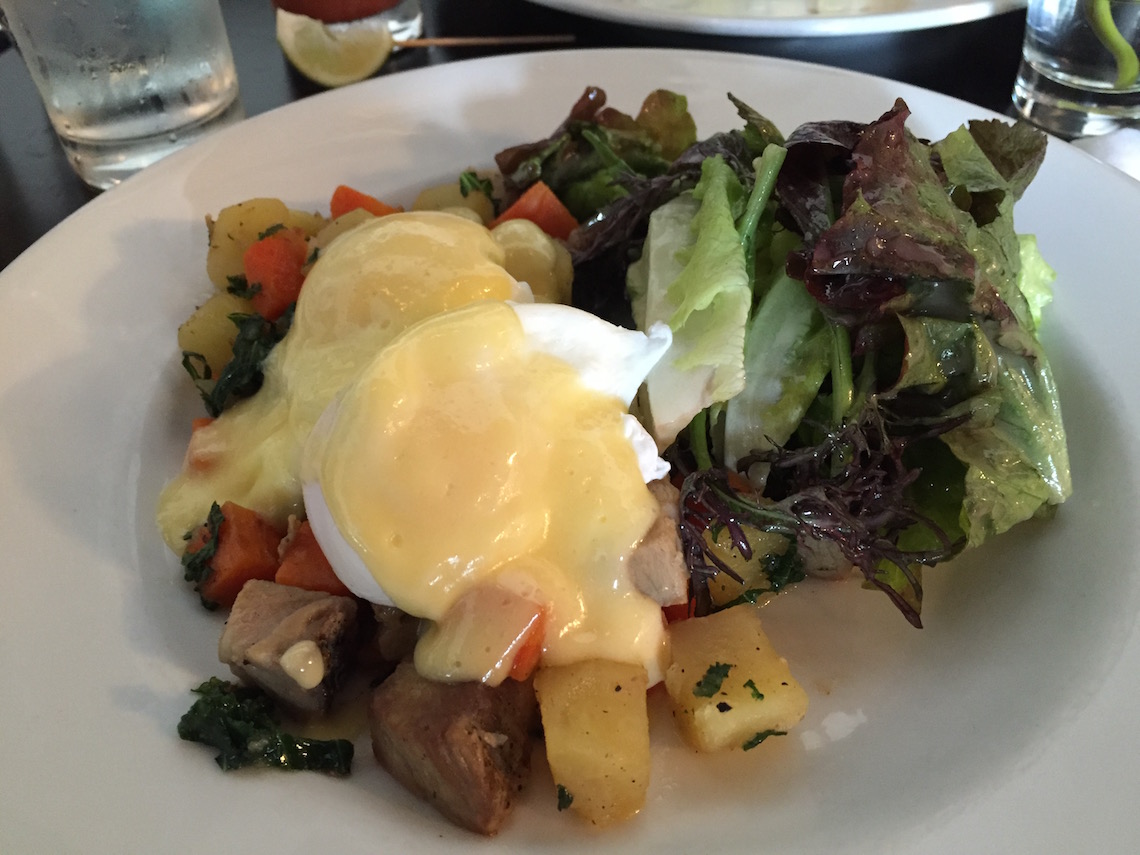 I ordered the Suckling Pig and Eggs ($15) which includes confit potato, seasonal vegetables, poached eggs and hollandaise. Rather than crispy bacon which you'd typically eat for brunch, this dish was a mixture of cubed pork, carrots, potatoes and tiny slivers of kale.  I was happy that the pork wasn't too fatty, and it was neatly cut up into 1-cm cubes, rather than having a big slab of pork for breakfast.  The accompanying mixed greens salad was drizzled with a honey and champagne vinaigrette dressing, the sweetness of the honey balanced out the salty flavour of the pork and buttery hollandaise sauce.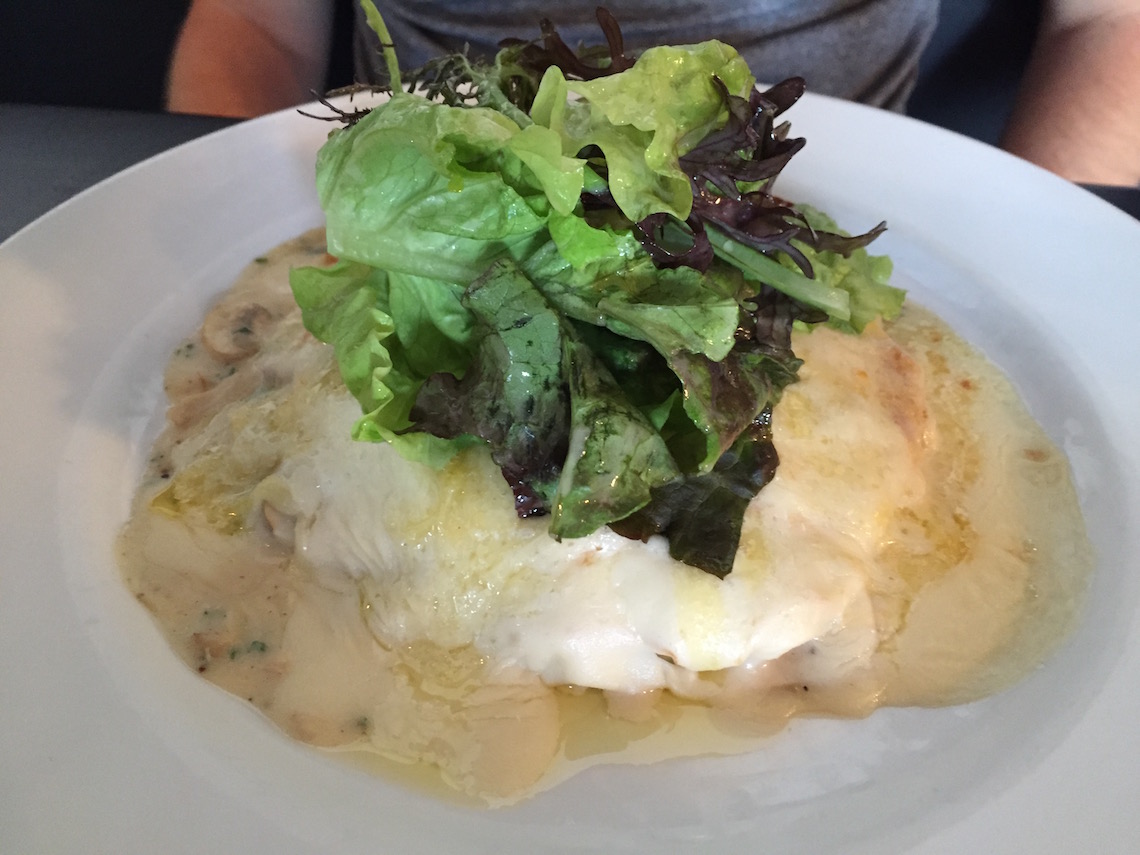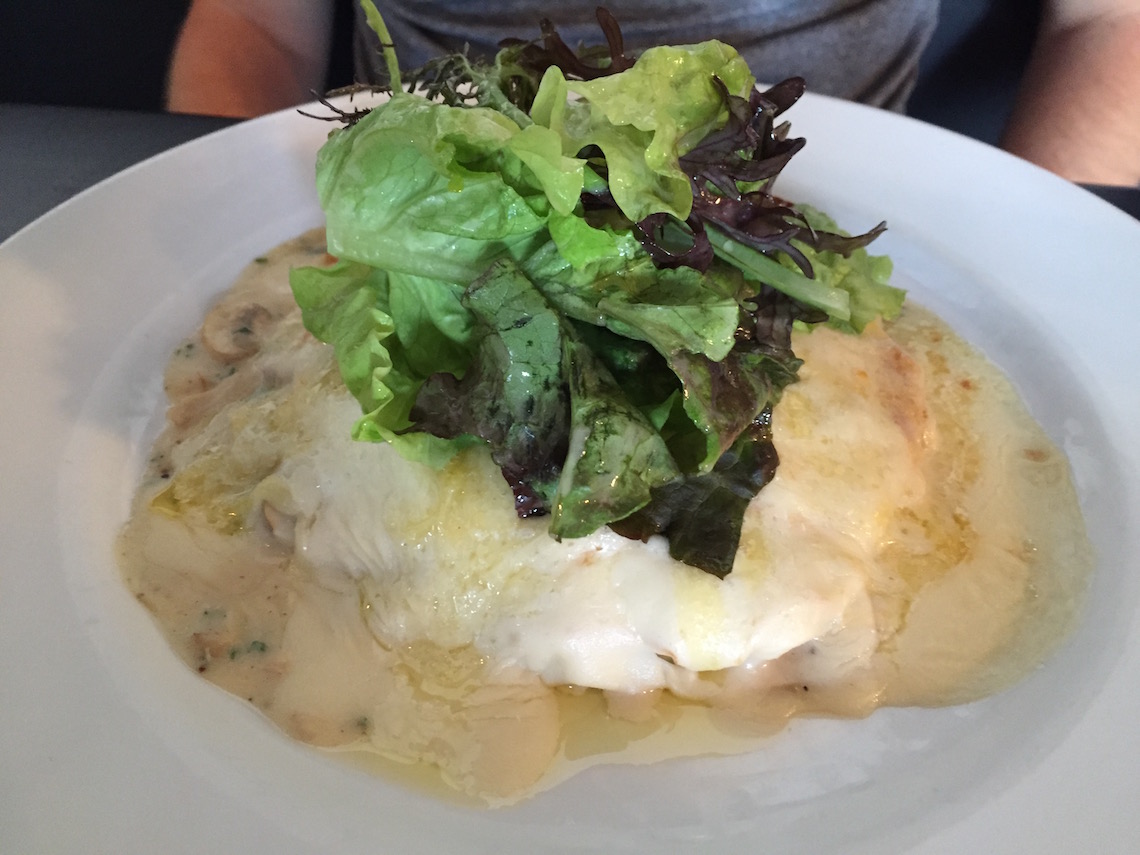 My boyfriend ordered the Chicken Mornay Crêpes ($15) which includes pulled rotisserie chicken, mushrooms, mornay sauce and gruyere cheese.  Whereas other crepe dishes I've had focuses on the light, fluffiness of the crepe, this crepe was stuffed with shredded chicken, and drenched in a very cheesy and creamy moat of sauce – so much of it that it could be comparable to a cheese fondue.
Other items on the brunch menu which we didn't try include the Bacon Lardon Salad ($14) and Lamb Cheek Sliders ($15).  Visit La Brasserie if you're looking for a very rich and hearty weekend brunch, but avoid if you're vegetarian, health conscious or on a diet.
La Brasserie is located at 1091 Davie Street.  For more information and to see the full menu, visit: labrasserievancouver.com.