Introducing CLEAN Reserve, a luxury fragrance collection with "Farm to Bottle" values. Blended with raw, sustainable ingredients and luxurious craftsmanship, this new CLEAN collection provides a diverse and unique fragrance experience, for existing CLEAN users and new discerning tastes.
Whereas the original CLEAN classic fragrance line is known for its comforting and nostalgic clean laundry scent with names like  "Cool Cotton", "Fresh Laundry", "Cashmere", "Rain" and "Shower Fresh", CLEAN Reserve takes its name to the next level, standing for clean, eco-friendly and sustainable beauty.
Similar to the farm to table dining trend, CLEAN Reserve refers to itself as a "Farm to Bottle" collection, blending together sustainable ingredients like exotic saffron, spiced herbs, wild moss, myrrh, birch, fir balsam, patchouli and leathery woods.  Fragrances are manufactured in a facility that uses 100% solar energy, and are packaged in a 100% recyclable glass bottle with a wooden cap sourced from Spain from certified sustainably managed forests.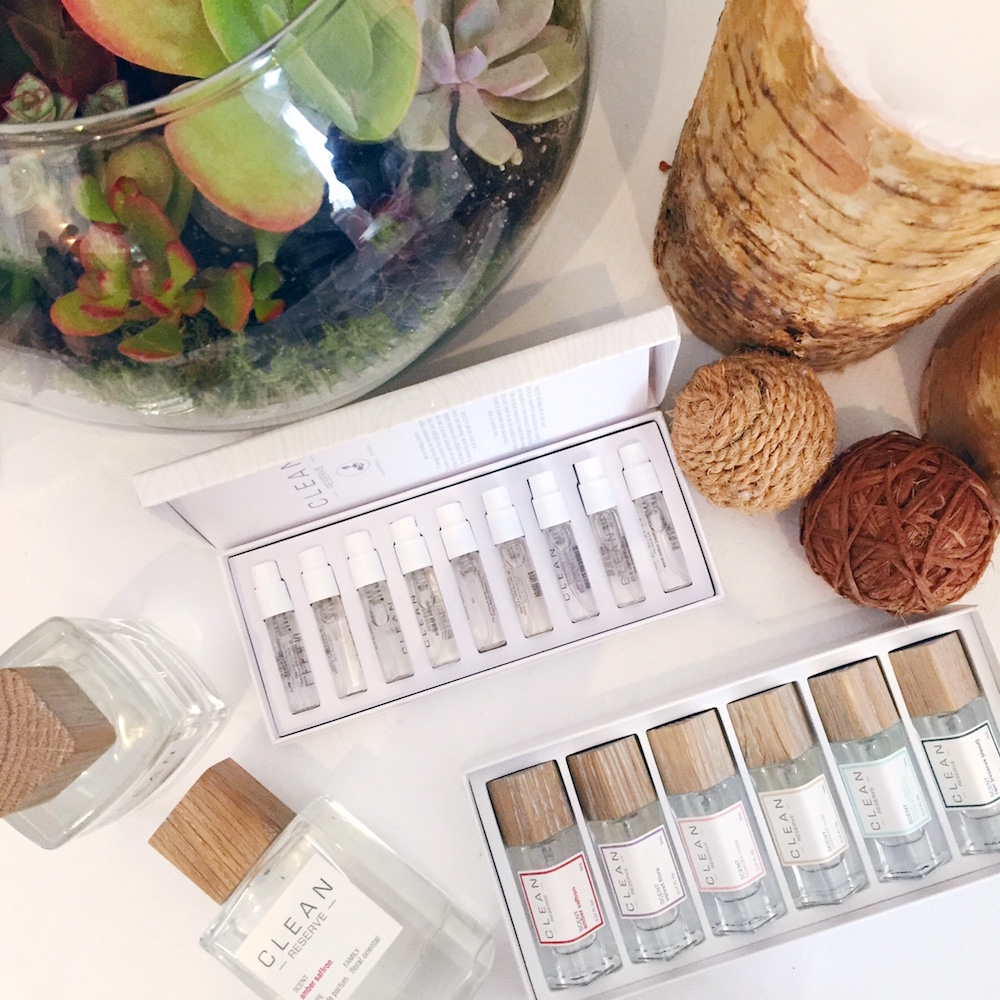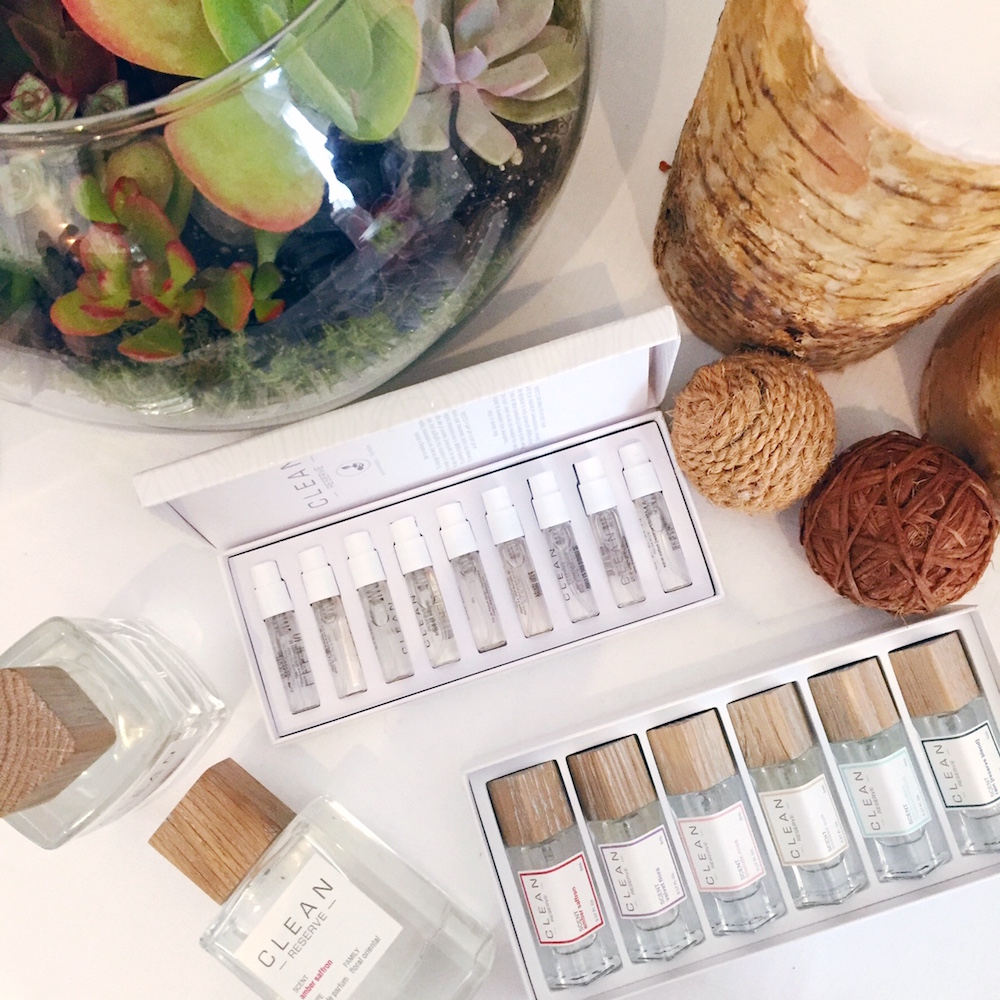 Of the nine unisex scents in the CLEAN Reserve collection, six are new blends, and three are a "reserve" version of scents from the classic CLEAN line.  Each can be worn on its own or personalized by blending with another scent:
Blonde Rose: Inspired by an escape to a warm bubble bath infused with rose petals and a day dream.
Sueded Oud: Inspired by our deepest instinct to explore and discover our individual destinies.
Terra Woods: Inspired by nature's imperfections and the ability to see them as beautiful.
Smoked Vetiver: Inspired by the remarkable experiences in life that leave a lasting impression.
Amber Saffron: Inspired by the seductive tension that comes from what's desired and what's forbidden.
Velvet Flora: Inspired by an aura of effortless elegance and poise that's indescribably alluring.
Skin (Reserve Blend): Inspired by the feeling of a warm embrace and a loving touch.
Rain (Reserve Blend): Inspired by a world renewed and refreshed after a lush rain fall.
Warm Cotton (Reserve Blend): Inspired by a feeling of deepest comfort and ultimate coziness that's irresistibly fresh and inviting.
With a suggested retail price of $125.00 for a 100ml bottle, the CLEAN Reserve Collection is available exclusively in-stores and online at Sephora.  Also available is the CLEAN Reserve Discovery Layering Set ($29) and Travel Spray Layering Collection.