Founded in 2010 in sunny Florida, Sun Bum is a boutique sun care brand specifically formulated for people who live and love in the sun; capturing the essence of the outdoor lifestyle while protecting from the harmful dangers in the sun.  Inspired by the love of sand and surf, yet concerned by the fact that 1 in 5 people will get skin cancer due to sun exposure, the friends behind Sun Bum set out to make a better-for-you sunscreen that would protect their friends and family as they enjoyed their sunny lifestyles.
The original Sun Bum line encompasses everything from sunscreen lotions and sprays (ranging from SPF 15 to SPF 70), after-sun products including hydrating lotions and gels, and tropical flavoured lip balm with SPF protection.  Building on the success of its original sun care line, Sun Bum has newly launched a complementing Beach Formula Hair Care line infused with UV protection and a blend of nourishing botanical ingredients.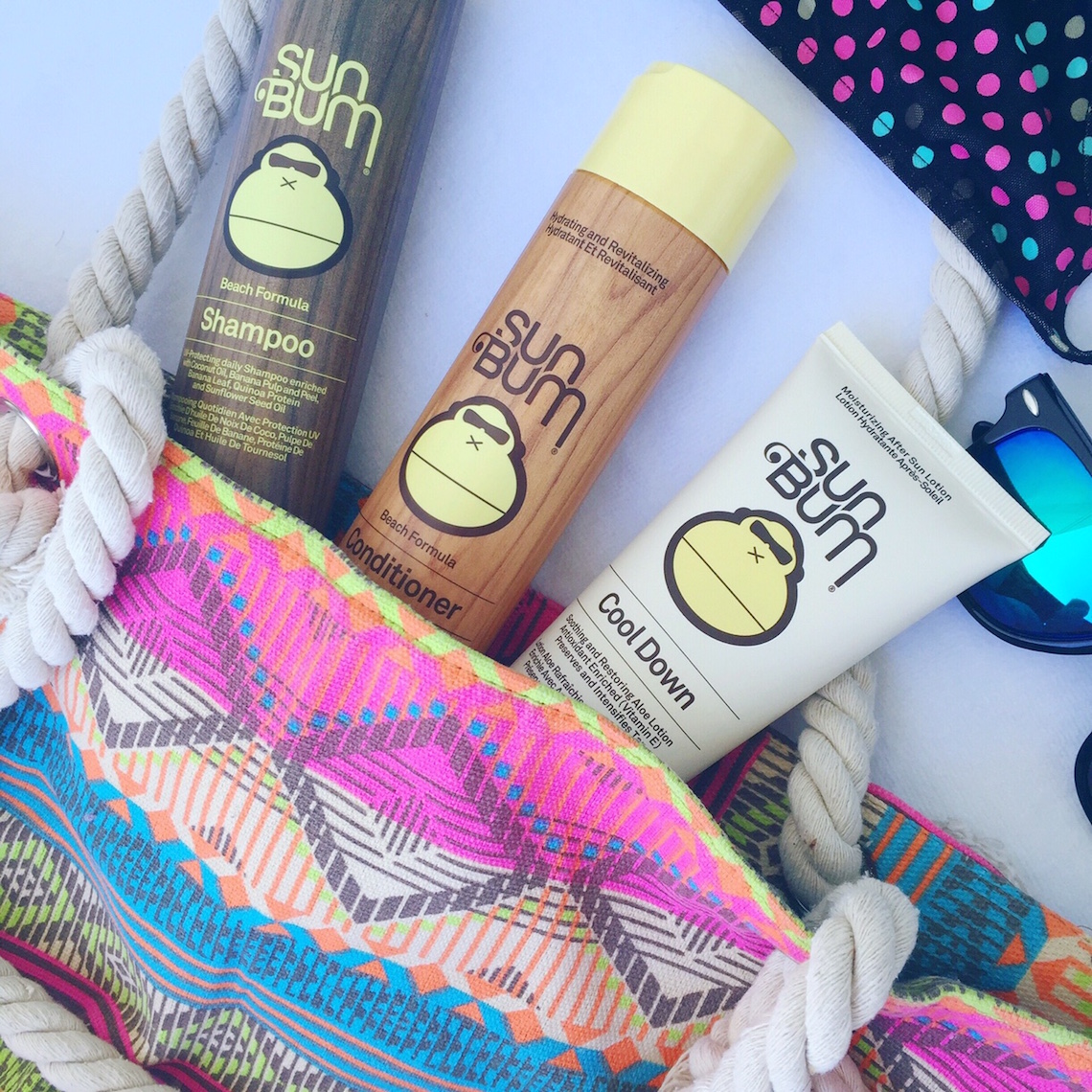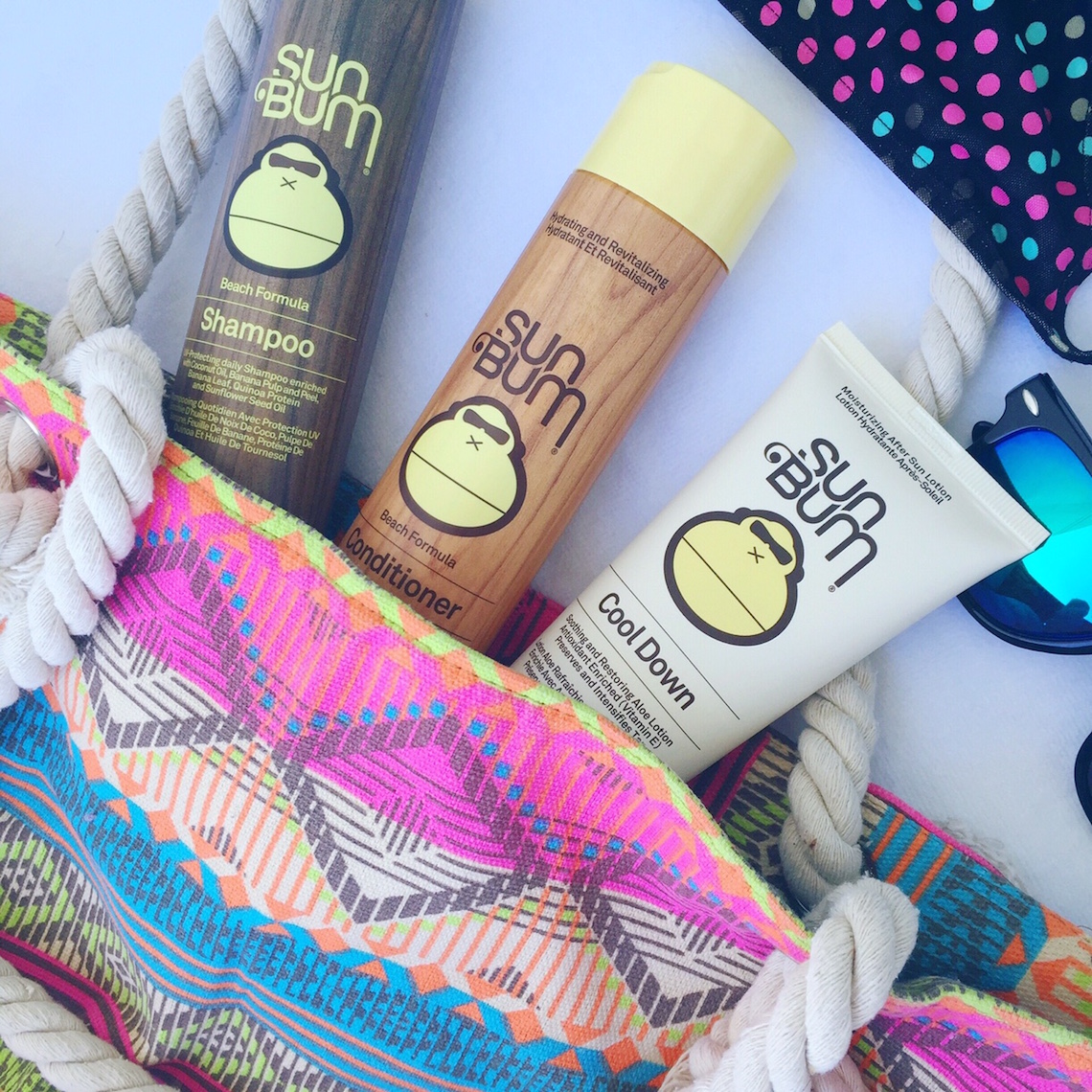 Designed to protect and perfect, and maybe even fake that magical beachy surf hair, Sun Bum's new hair care line is again specially formulated for those who live and love in the sun.  Some of the more unusual ingredients used in Sun Bum's haircare formula includes Coconut Oil, Sunflower Seed Oil, Banana Leaf Pulp, Quinoa Protein, Sesame Seed Oil as well as Hawaiian Black Lava Sea Salt, which helps assist your scalp and hair follicles in removing impurities.  All of the haircare products listed below provide UV protection, and are free of parabens, silicone, alcohol and animal cruelty. I am 45 years old, and I am full of energy, but sometimes I have problems with my wife in bed. I dared to go to the pharmacy and buy pills. I was advised to buy Viagra. On the first night, I was on top. I hadn't felt so for a long time. My wife was very happy. As for myself, I realized that Viagra helps to return youth even when you were 45 years old. I didn't have any side effects, but only a little fatigue the next day.
Beach Formula Shampoo ($22): A necessity for cleansing out saltwater, chlorine and environmental pollutants while delivering deep nutrition. Use it to lock in color, strengthen hair, and keep it looking beautiful. The special blend restores lost moisture, repairs damage, and provides unmatched humidity-resistant frizz control.
Beach Formula Conditioner ($22): This conditioner deeply hydrates and awakens hair, making it highly responsive and manageable while locking in hair color and repairing strands from within. The UV protection in the formula will help prevent hair color fade and damage.
Beach Formula 3-in-1 Leave-In ($18): Whatever you do, don't rinse. The Beach Formula 3-in-1 helps to protect and shield hair from damaging UV rays, saves from dull, brittle, frizzy, and discolored hair and prevents split ends. According to Sun Bum, it is "by far, the most "borrowed" item from our beach house".
Beach Formula Sea Spray ($18): Sun Bum's Beach Formula Sea Spray protects hair from harsh elements while giving it extra body, waves, and texture for that beachy windswept look. The lightweight formula enhances strand separation and definition, and instantly blocks out frizz-causing humidity, giving your hair the right amount of volume with a matte finish hold.
Beach Formula Shine On ($24): The Beach Formula Shine On lightweight oil treatment protects your hair from having too much fun in the sun while naturally hydrating, restoring and strengthening your hair. The tropical blend of oils and sea botanicals works to revitalize hair, adding manageability and a brilliant silky shine.
Each product's scent is designed to trigger memories of an endless summer, with Sun Bum's signature Coconut, Vanilla, and Banana blended fragrance.
Sun Bum Sun Care Reminders
Some reminders from Sun Bum on how to enjoy the sun, without harming your skin:
Apply sunscreen at least 20 minutes before going out in the sun to allow maximum absorption and protection.
Make sure you're applying enough sunscreen (at least 3 tablespoons to cover your entire body). Reducing the quantity lowers the level of protection significantly.
Don't neglect hard to reach and easily forgotten places, such as your ears, feet, upper back and scalp.
Reapply sunscreen every 2 hours. Apply more frequently after swimming, sweating or toweling.
Try to avoid intense mid-day sun from 11:00 am and 2:00 pm during the hot summer months.
If you are taking medication, check with your doctor or pharmacist to make sure it's okay to spend time in the sun. Some medicines can make the skin more sensitive to the sun's rays.
Sun Bum is available across Canada at Shoppers Drug Mart and specialty boutiques including: Front & Co. on Main Street, Flip Flop Shop on West 4th, Rip Curl at Metropolis at Metrotown and Northshore Ski & Board in Lonsdale.  For more information about Sun Bum, visit: trustthebum.com.