Reflections at Rosewood Hotel Georgia has re-opened for the 2016 patio season with their new "Garden Terrace" concept.  Located within the inner courtyard of the historic hotel's fourth floor, Reflections has been a warm-weather favourite for urban Vancouverites looking for a hidden gem in the middle of downtown Vancouver.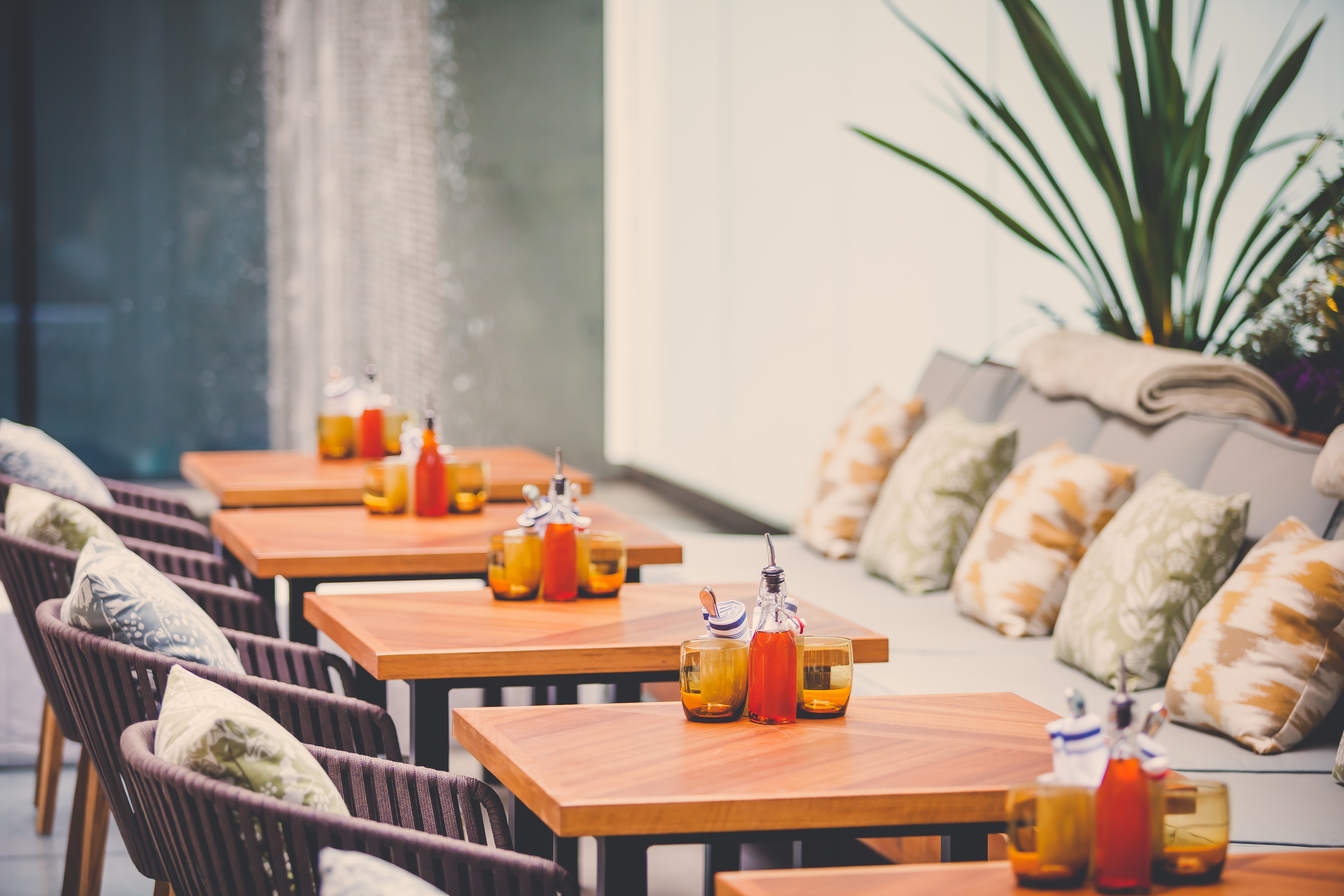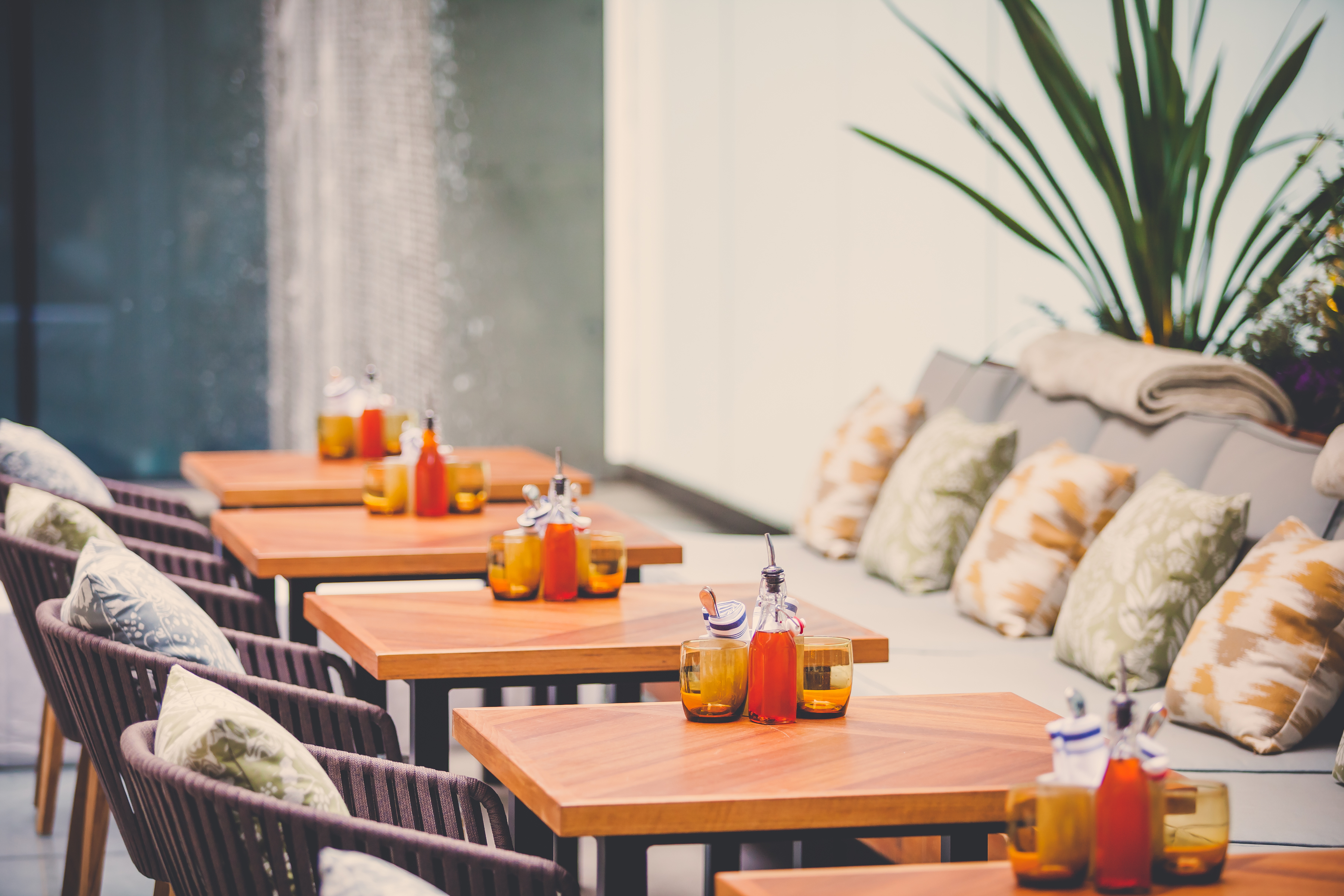 Gone are the firepits and bright yellow cabanas we've seen at Reflections in previous years. For 2016, Reflections: The Garden Terrace has debuted a new dining and design concept inspired by the flavors, colors, and culture of the surrounding Pacific Northwest region.  A crisp color scheme of white and blue will inform the tableware, while wooden platters cut in irregular shapes, a nod to driftwood, will lend a coastal feel to the dining experience. Greenery, foliage and wooden elements also lend to the Pacific Northwest ambiance.
As for the menu created by Executive Head Chef Harold Lemos, the new food options will feature a variety of seafood and light, tapas-inspired dishes. Drawing inspiration from the Northern Pacific neighborhood, signature menu items include Albacore Tuna Poke, Mahi Mahi Croquettes and Edamame Hummus with Seaweed Chips.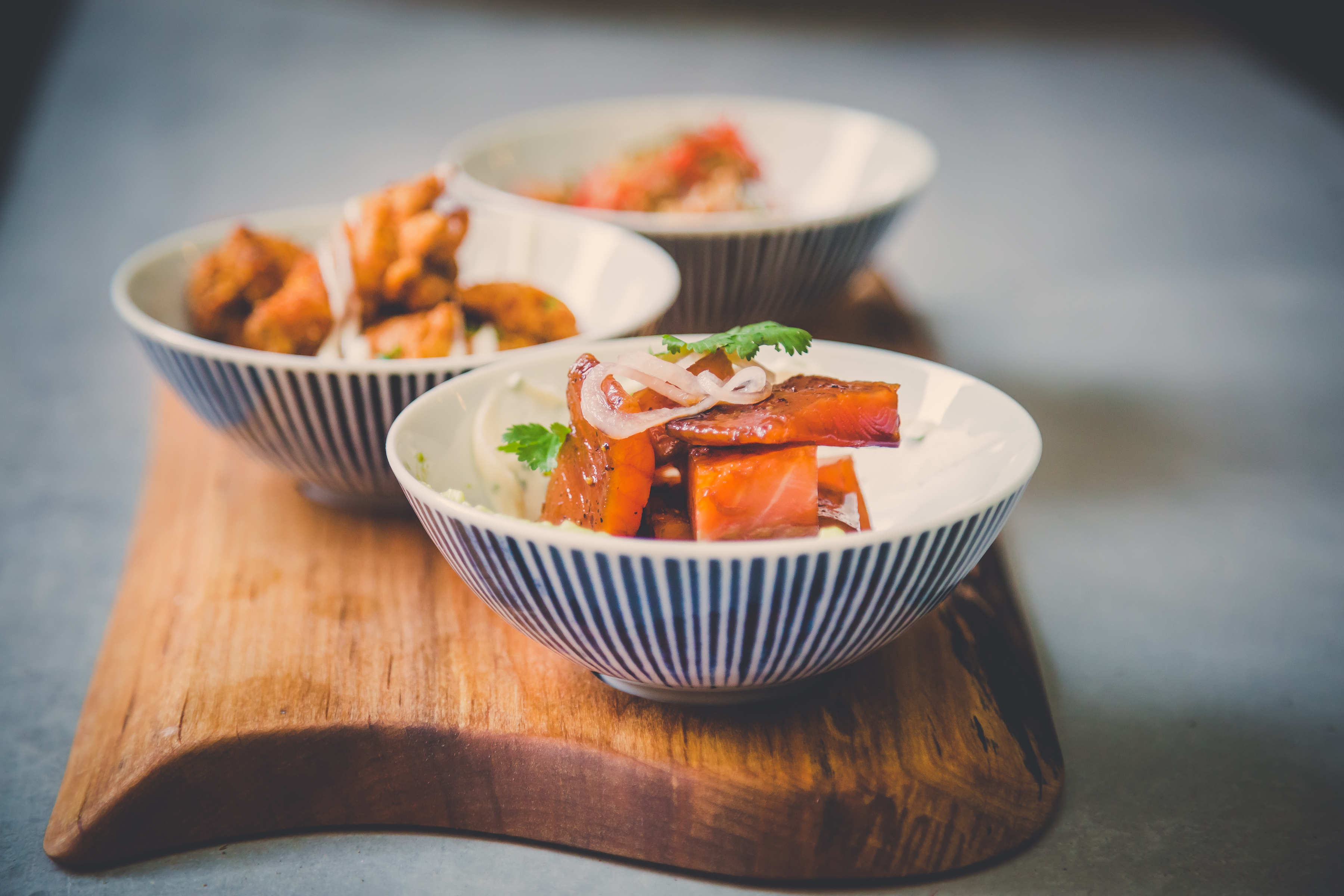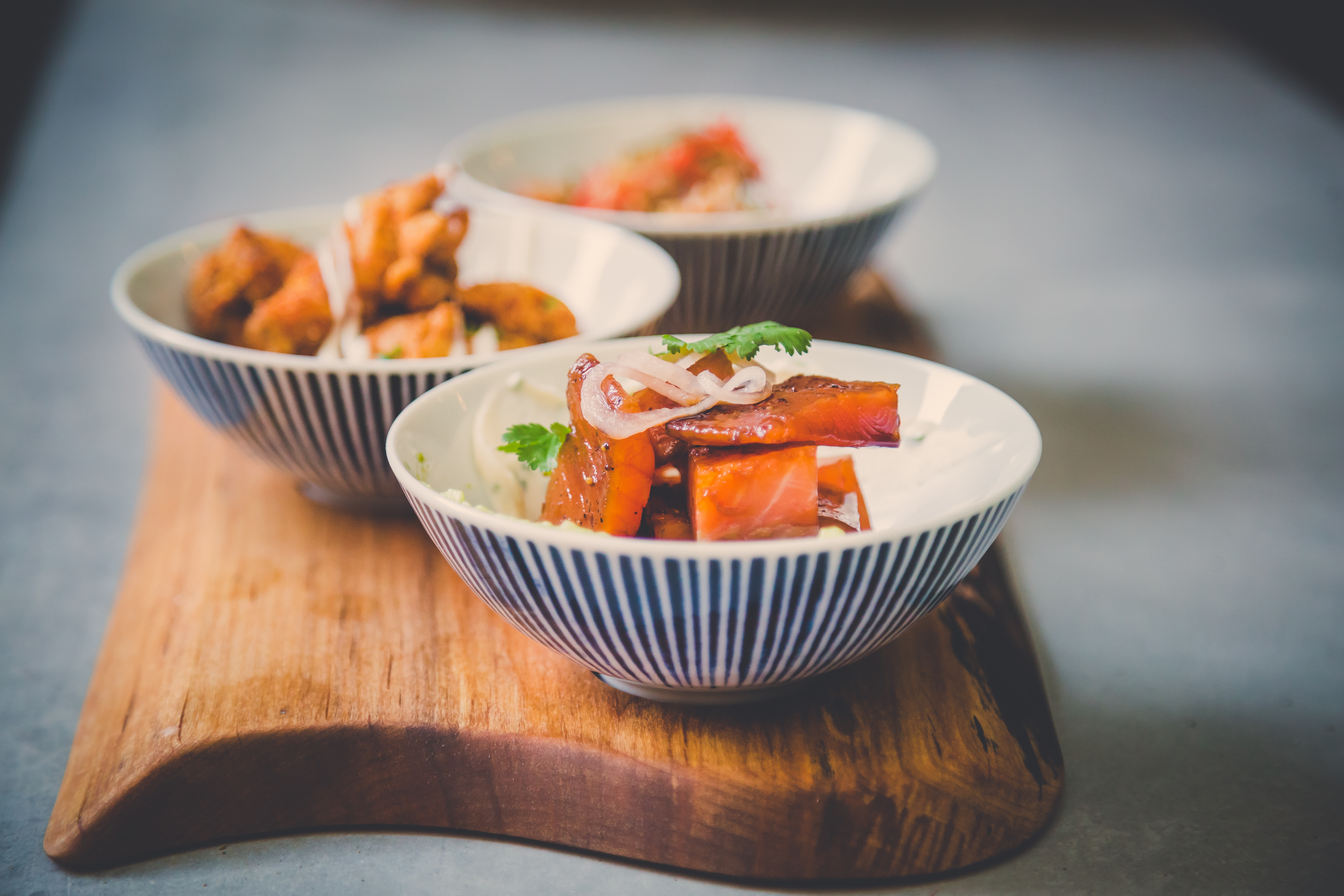 For drink pairings, new and original cocktails include the East Meets West Fizz, a refreshing drink made with Bombay Sapphire East Gin, pomelo juice, fresh lime juice, seabuckthorn syrup and carbonated jasmine tea, as well as the Kitsifornia Cobbler, a twist on a classic Sherry Cobbler cocktail that incorporates vodka, ice wine and elderflower cordial for a west coast sensibility. A carefully curated wine list will highlight exclusively Pacific offerings from British Columbia, Washington, Oregon, Northern California, as well as Australia, New Zealand and Chile.
Thoughtfully combining the vibrant energy of downtown Vancouver with the tranquility of the outdoors, the fresh design and re-conceptualized menu will offer visitors and locals alike an entirely new experience for outdoor drinking and dining.
Reflections: The Garden Terrace is open from 11:30 am until 10:30 pm daily. For reservations, please telephone 604.673.7043 and for menus and more information visit rosewoodhotels.com.