Celebrating the start of Spring, select Vancouver bloggers were invited by MARTINI (the sparkling wine brand) to attend an evening of cocktail making and a floral workshop at Celsia Florist in Kitsilano.
The first half of the evening was a demonstration of creating sparkling cocktails with three MARTINI products: Prosecco, Asti and Rosé.  Garnishes used included berries, lime and edible flowers (which was quite fitting for an event hosted at a florist shop).  The second half of the evening was a floral arrangement workshop with Celsia owner and floral expert Johanna Siu.
See photos from the event below, and read on for MARTINI cocktail recipes: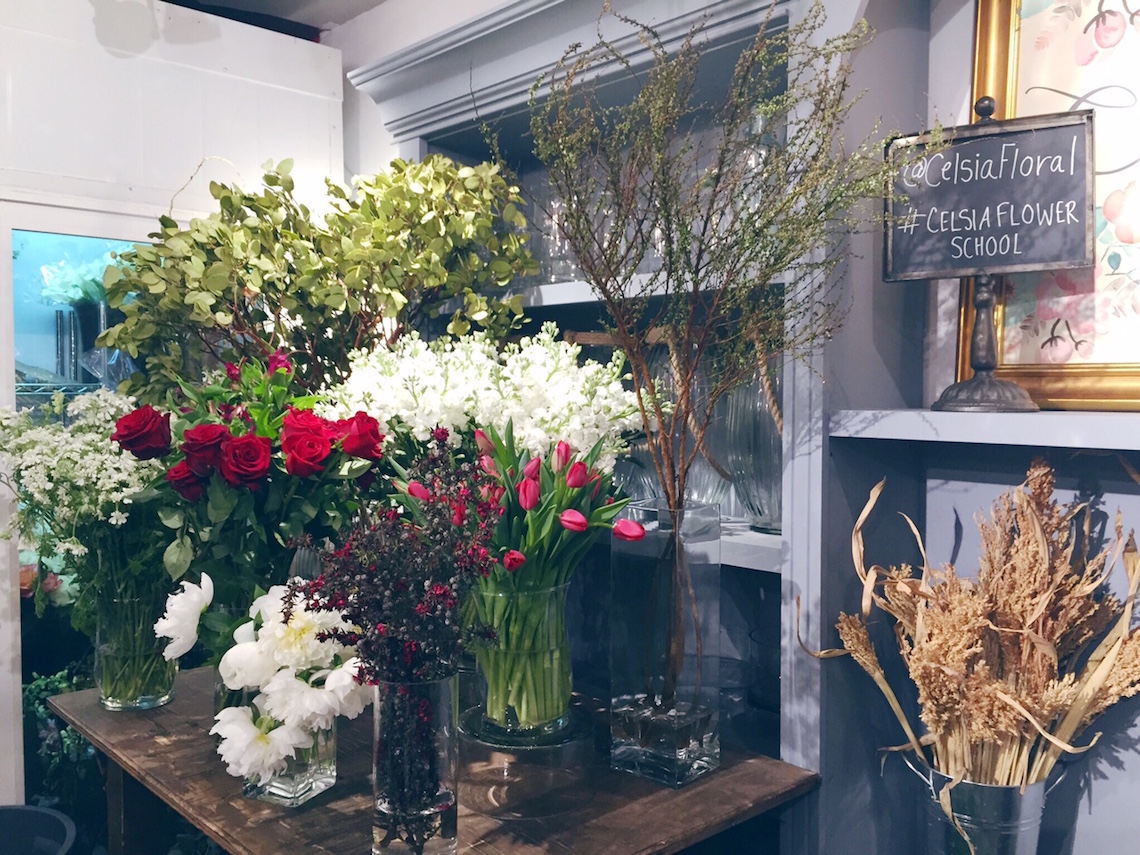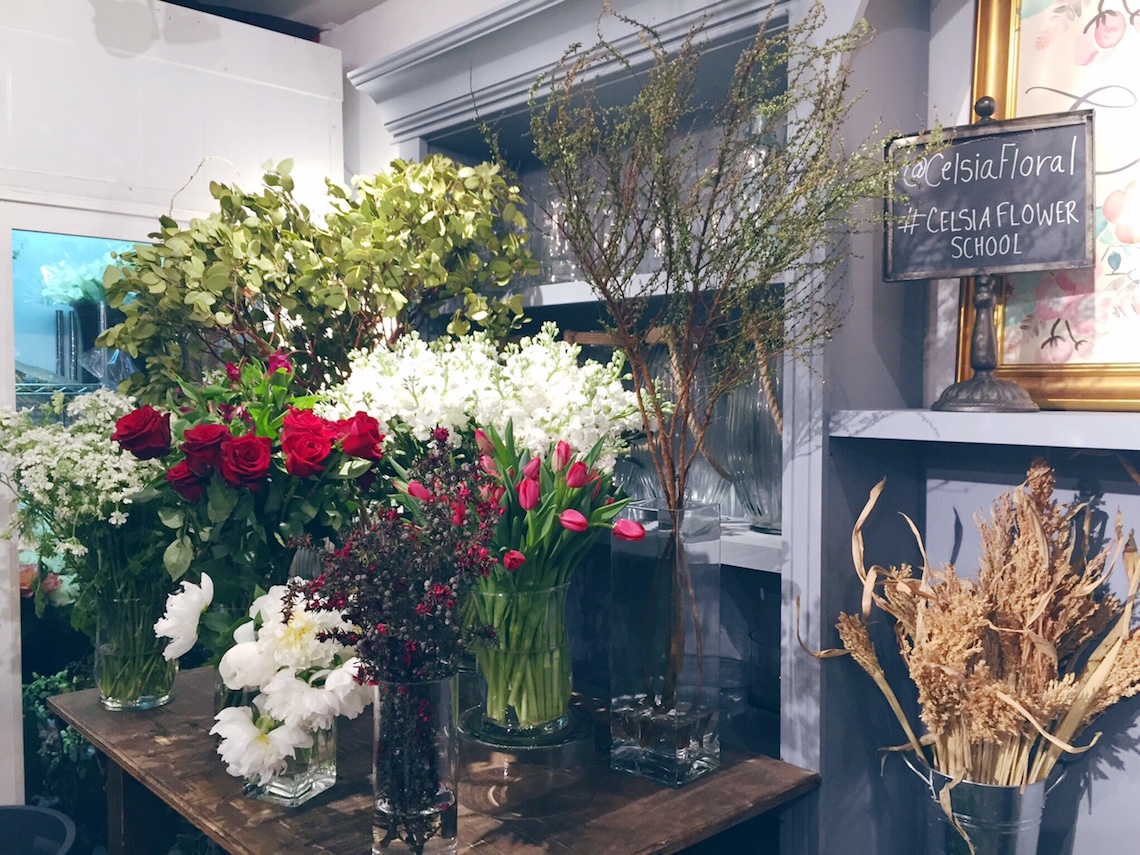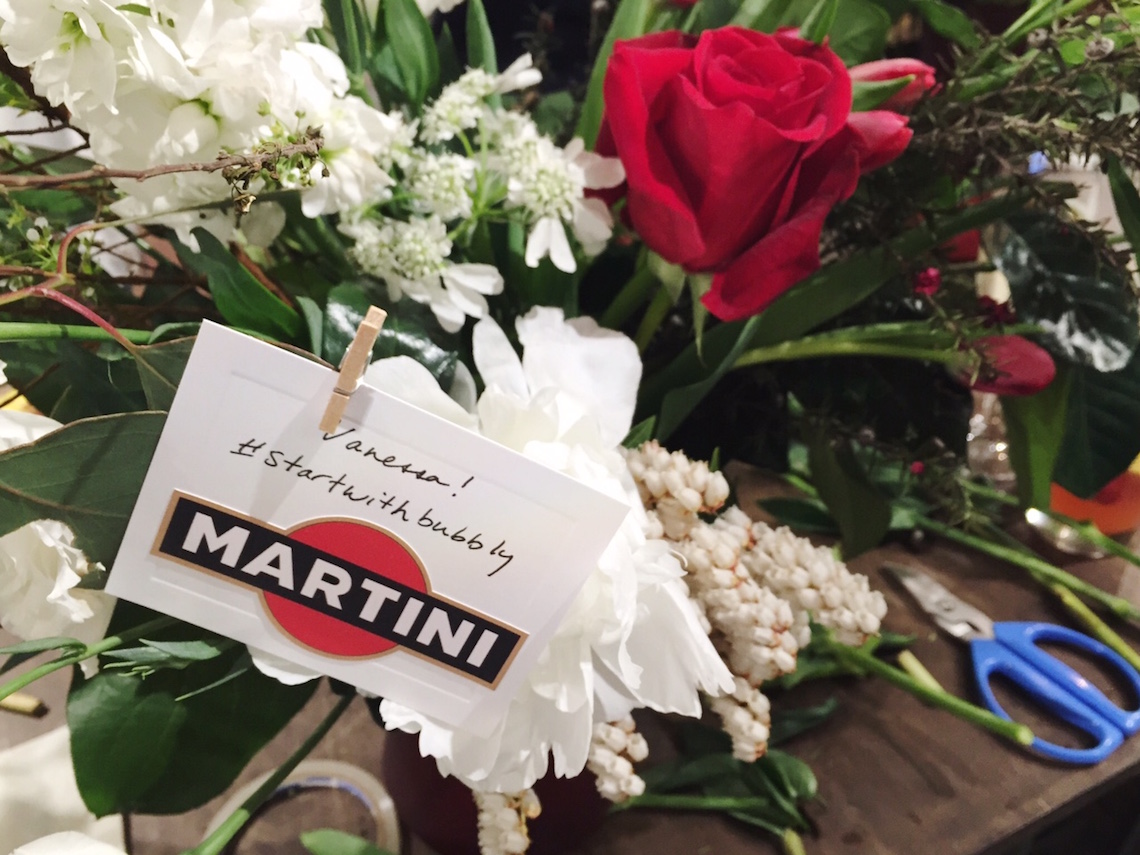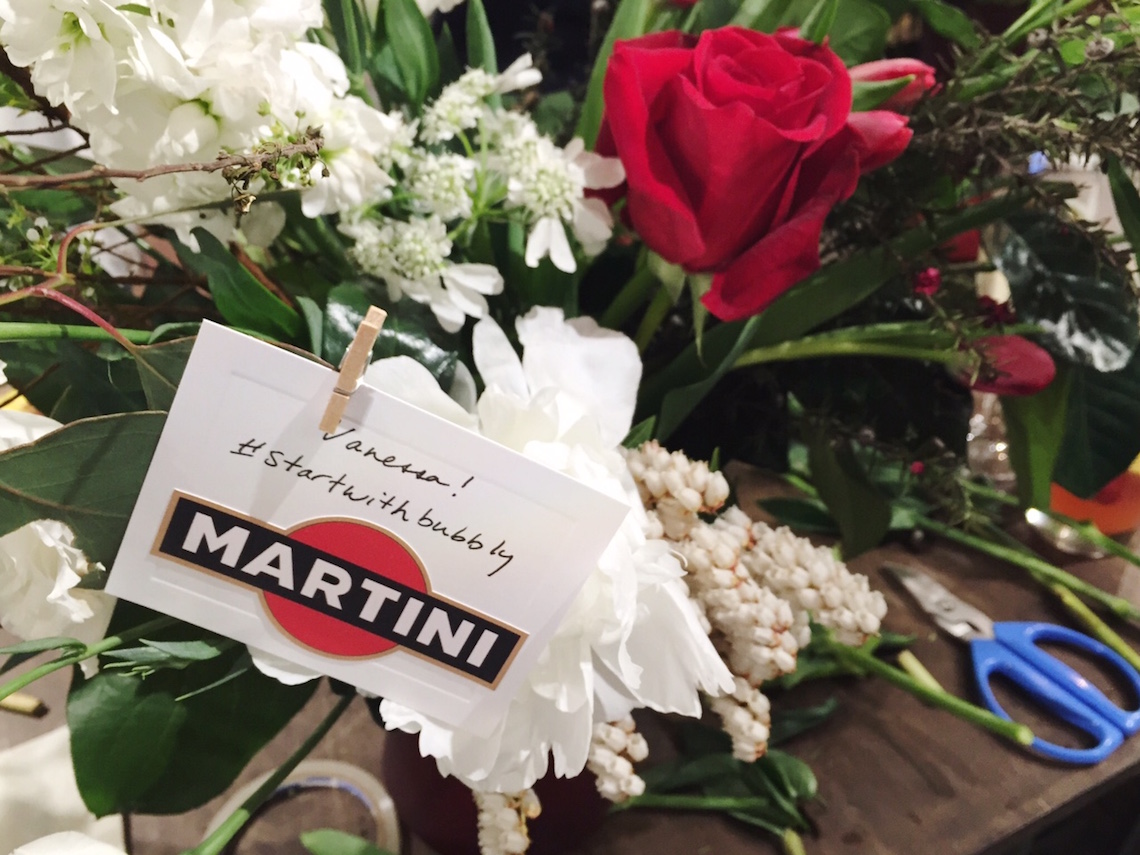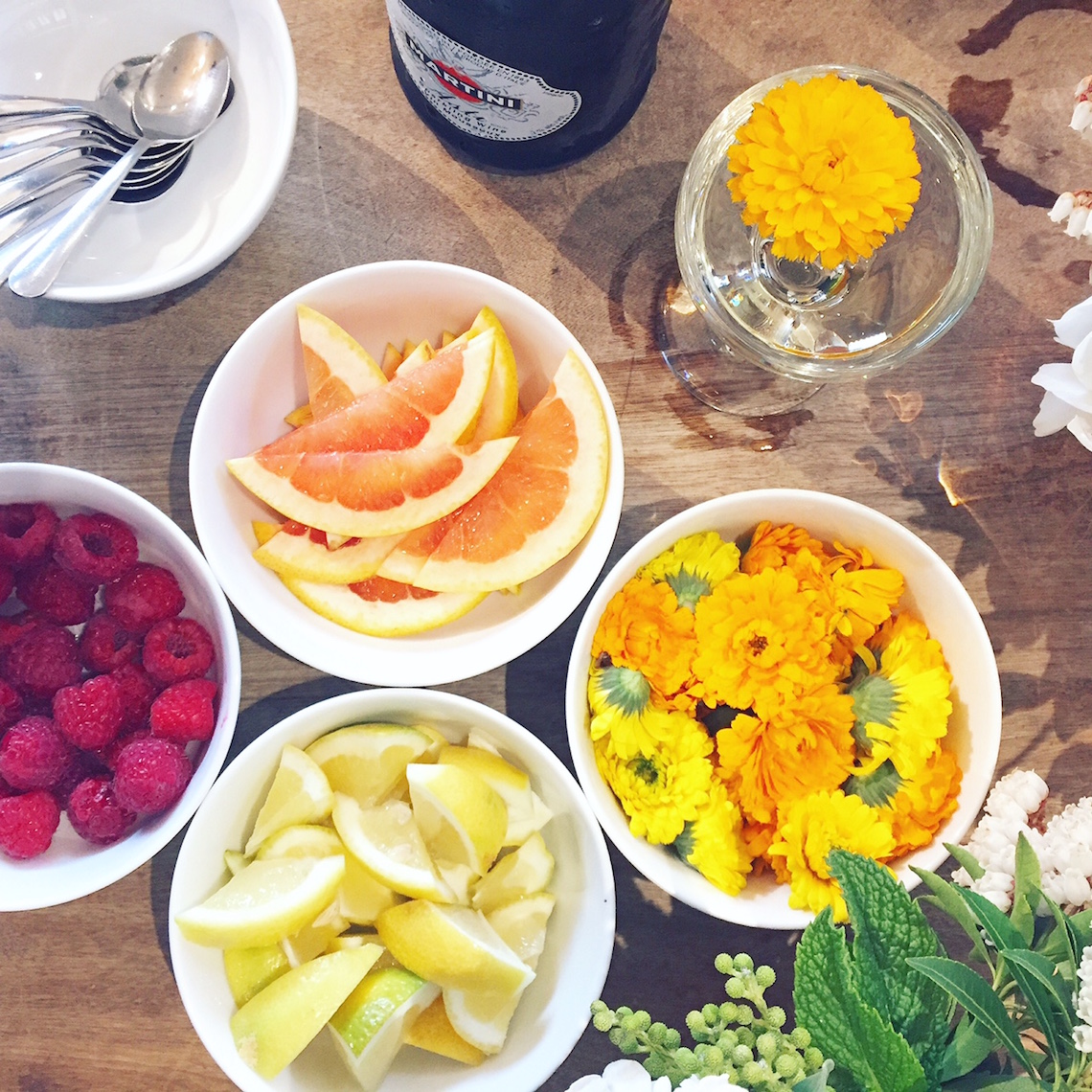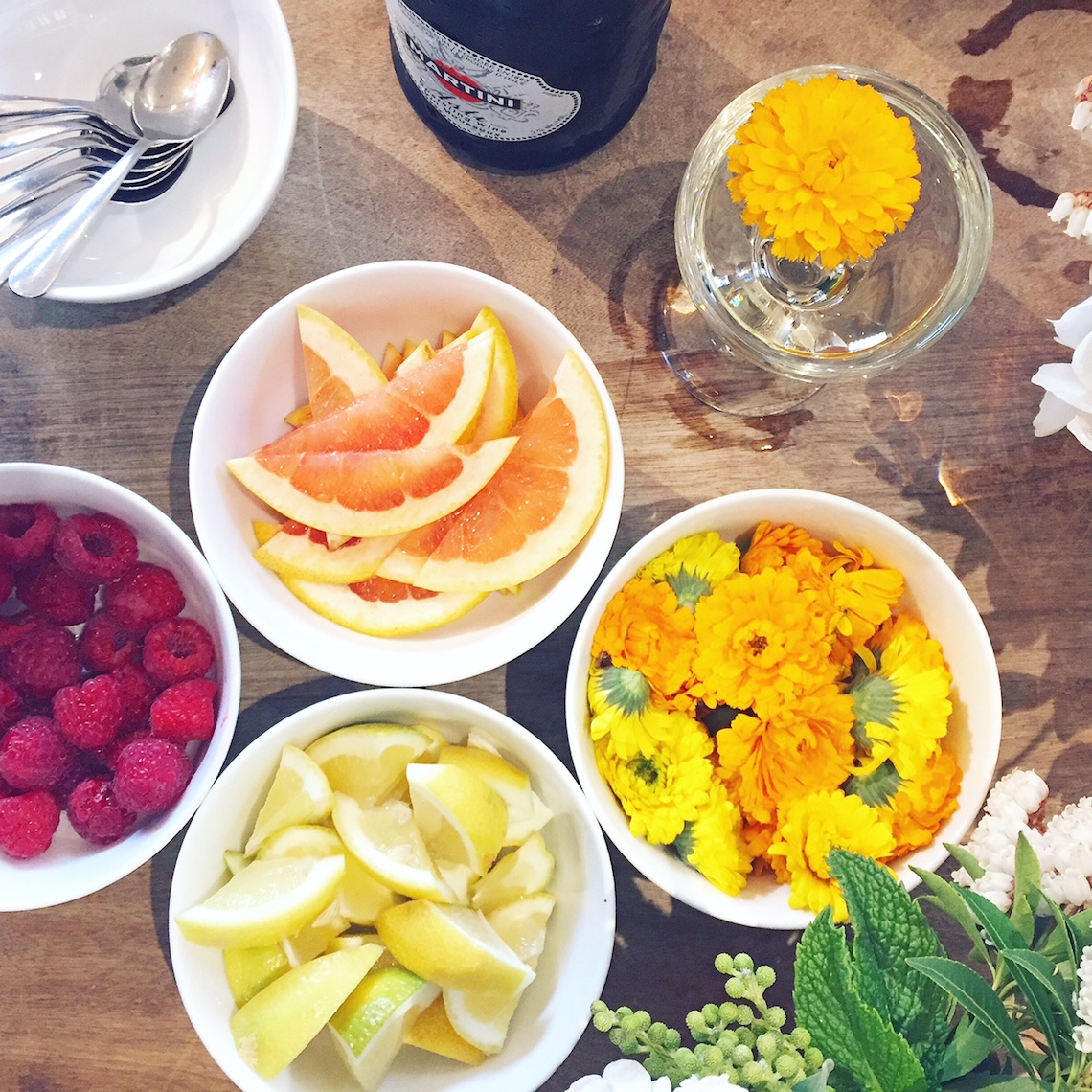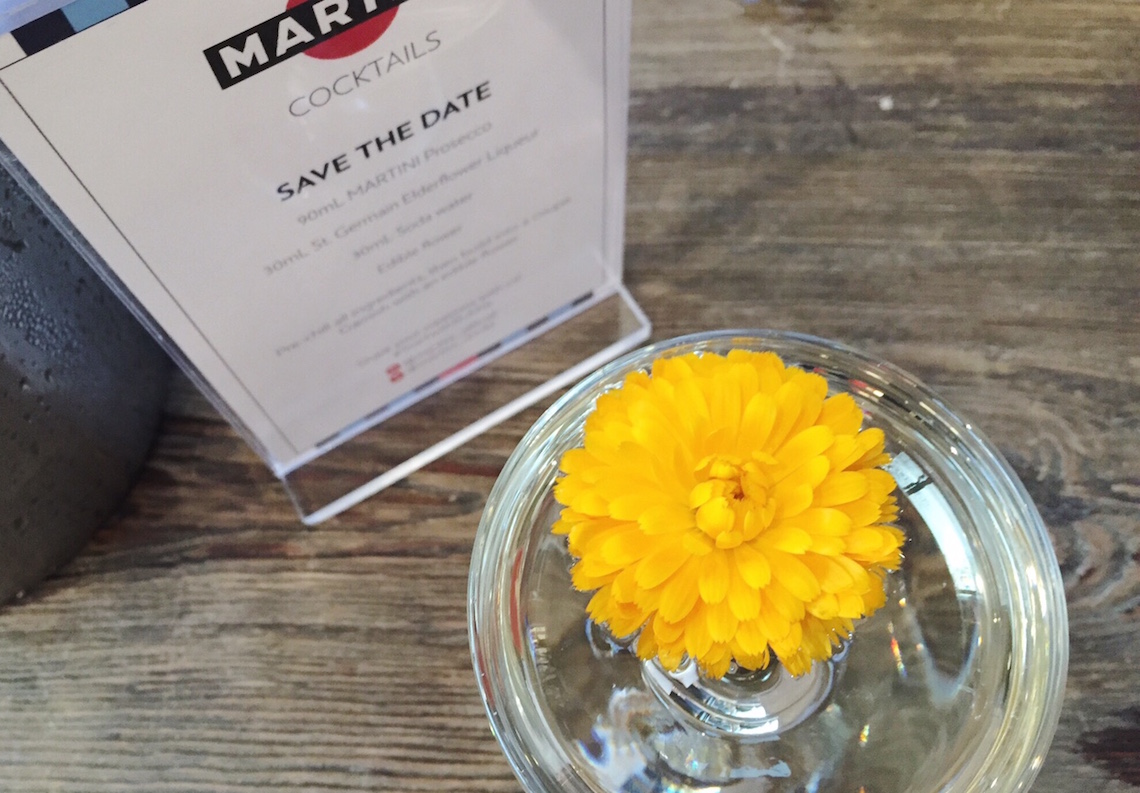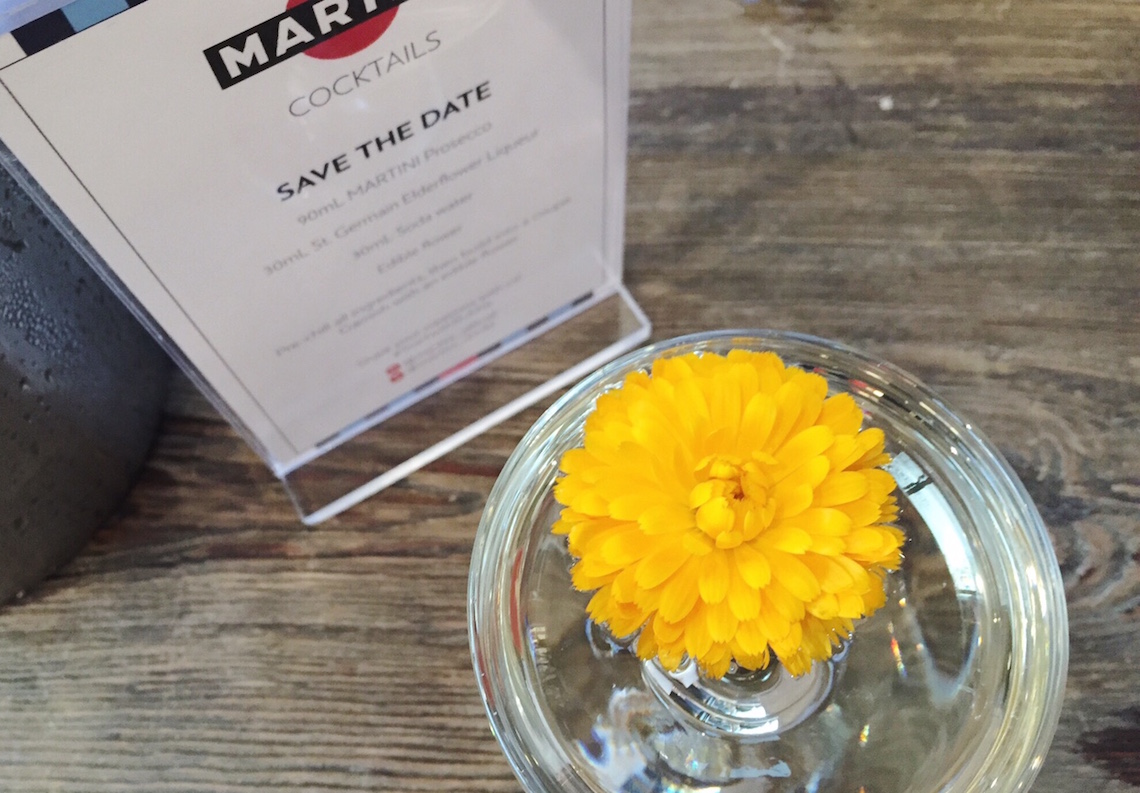 Save the Date
90ml MARTINI Prosecco
30ml St. Germain Elderflower Liqueur
30ml Soda Water (this is when having a Sodastream really comes in handy!)
Edible flower (you can buy them at Whole Foods)
Pre-chill all ingredients, then build into a couple.  Garnish with an edible flower.
Martini Mule
90ml MARTINI Asti
60ml Ginger beer
2 Lime wheels
2 Dashes angostura bitters (optional)
Build first three ingredients on ice in a tall glass.  Stir and add angostura bitters last (optional).
Rosé All Day
90ml MARTINI Rosé
60ml Pink lemonade
Fresh berries
Build ingredients in a rocks glass and garnish with fresh berries.
Italian Fizz
90ml MARTINI Asti
20ml Bombay Sapphire East
60ml Tonic water
Black pepper
Lime wedges
Build all ingredients in a large wine glass and garnish with black pepper and lime wedges.
Springtime Blossom
90ml MARTINI Asti
45ml Fresh grapefruit juice
Splash of ginger beer or ginger ale
Grapefruit wedge
Pre-chill all ingredients and build into a flute.  Stir and garnish with a small grapefruit wedge or grapefruit twist on the rim of the glass.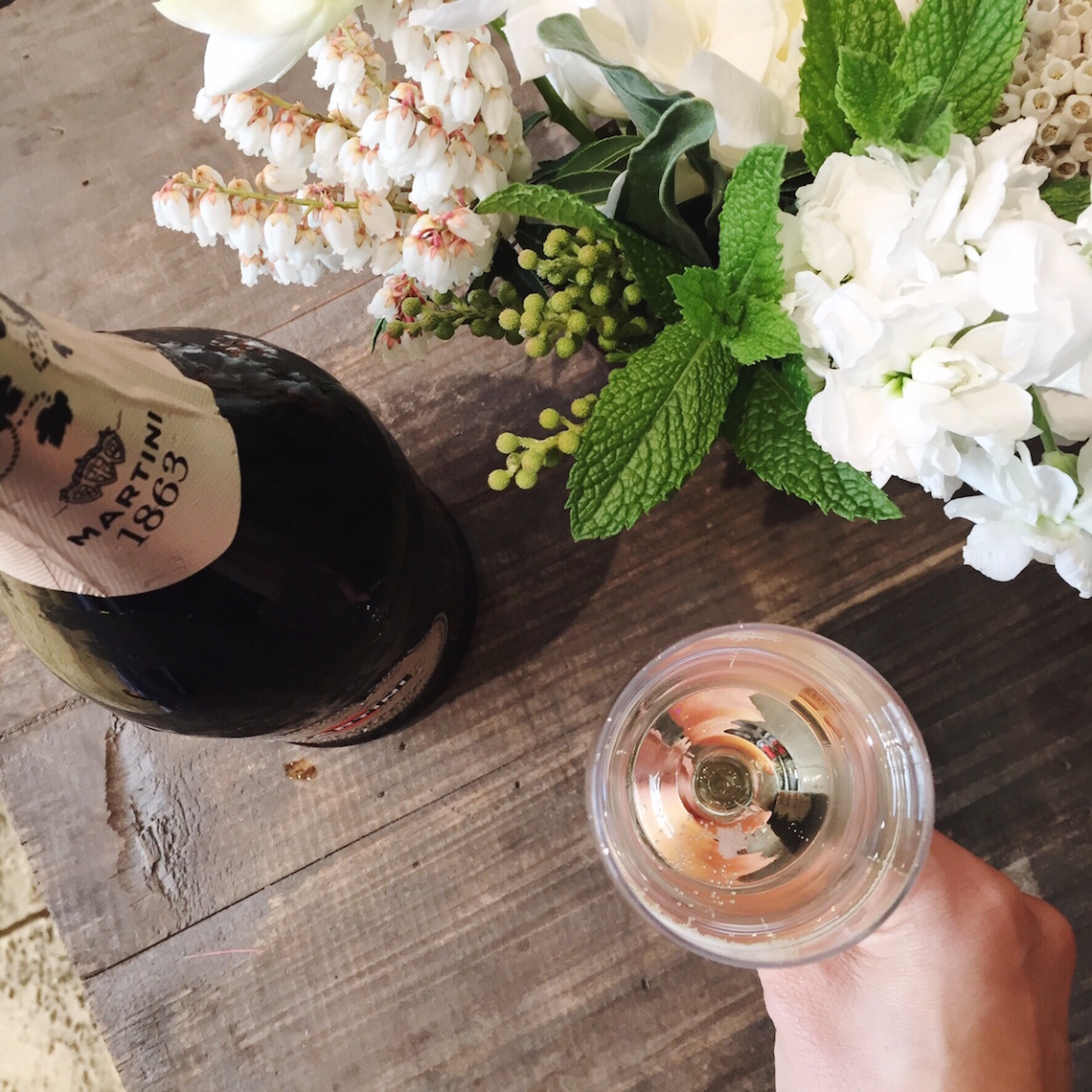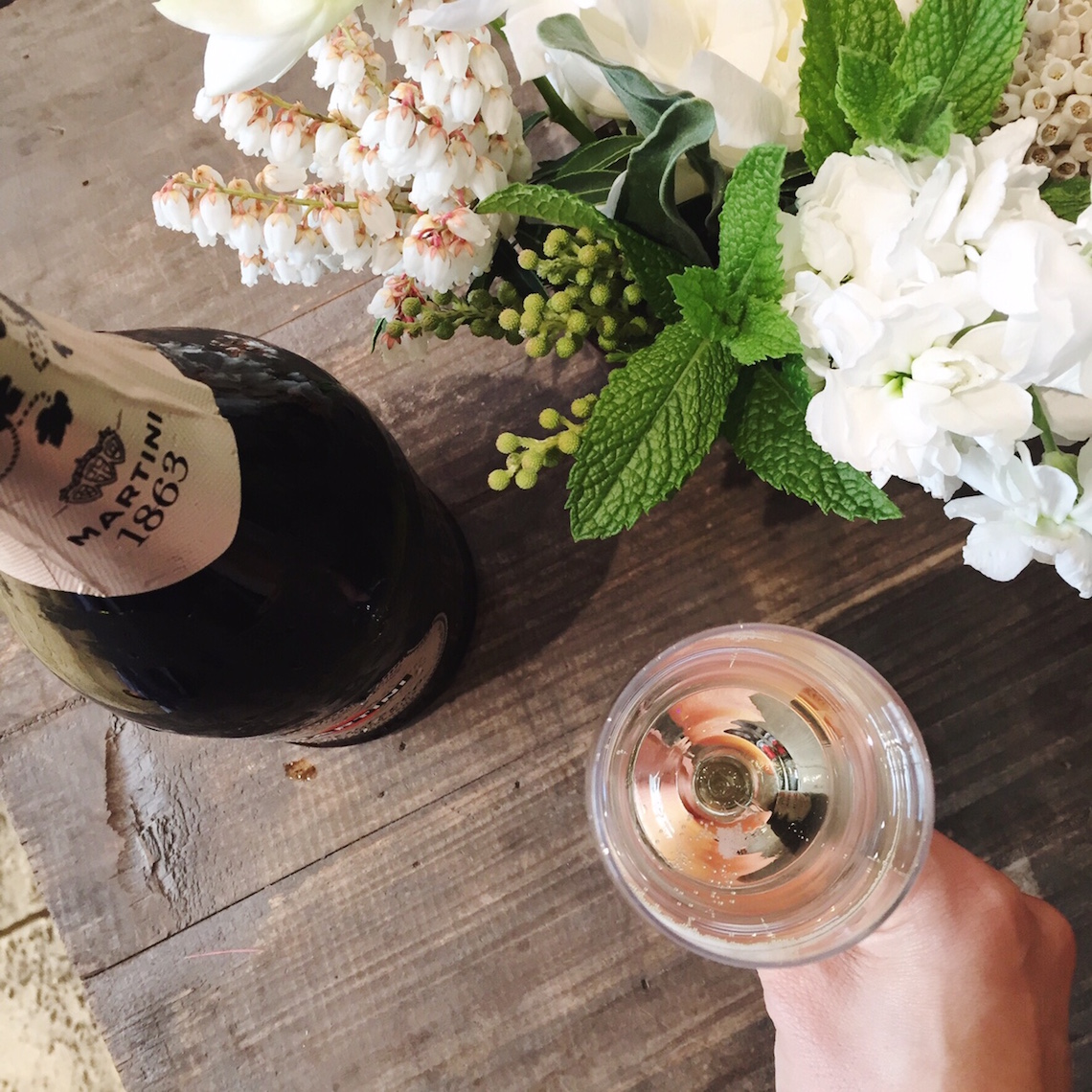 For more information about MARTINI, visit them on Instagram at: @Martini_Official, or search the hashtag #StartWithBubbly to see more cocktail inspirations.