You've probably seen IÖGO at your local grocery store, a relatively new yogurt brand which seemed to have popped up out of nowhere.   A few short years ago, two major Canadian dairy cooperatives, consisting of 5,000 dairy farmers, merged and formed the IÖGO brand.  Looking a bit more into the brand, IÖGO's parent company is actually a veteran in the yogurt industry with 40+ years of expertise in the yogurt industry.  The IÖGO brand continues to be 100% owned by Canadian dairy farmer cooperatives.
With ten yogurt-based product lines all IÖGO products are gelatine free with no artificial colours or flavours.  Their 40+ flavours of yogurt include the classics like greek yogurt, vanilla and strawberry, but also several unconventional exotic flavours and combinations including passionfruit, raspberry-lychee, orange-mandarin, peach-mango and pineapple-coconut-banana.
The two dots over IÖGO's name suggest "something different, something new, something to be discovered".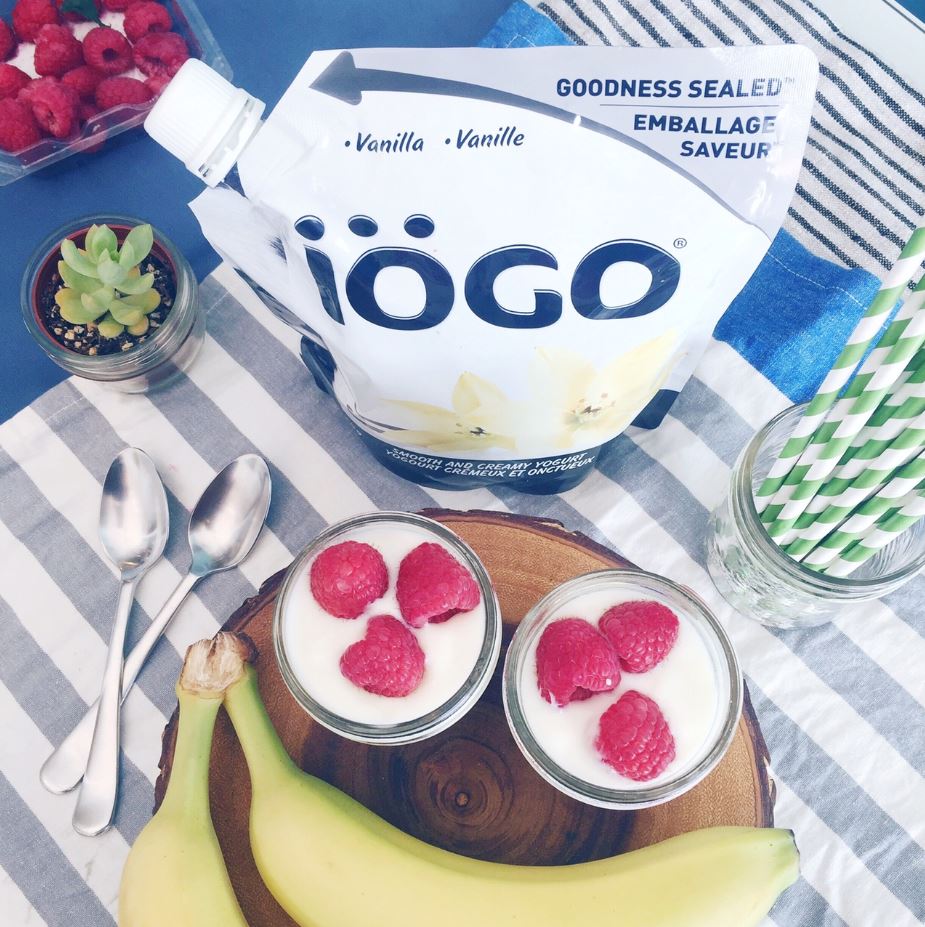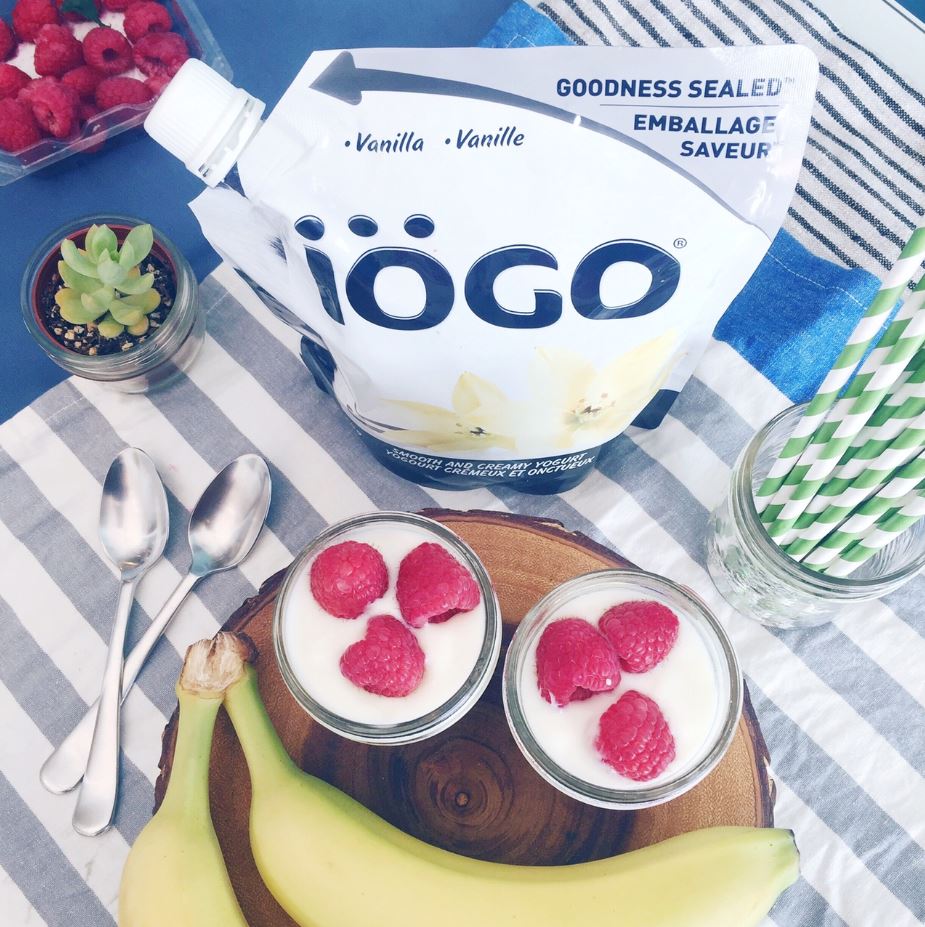 The latest innovation with IÖGO is their new "goodness-sealed" larger format packaging, now available in their most popular flavours of their original, probio and greek yogurt varieties.
Instead of a tub of yogurt, where you dip your spoon in to scoop out the yogurt, there is now a re-sealable cap which allows you to pour out IÖGO.  The hygiene, convenience and mess-preventer of this new product quality is quite convenient.  This is one of those things where you didn't realize how convenient a "pour" yogurt would be, vs. a conventional tub of yogurt.  Also, the flexible plastic packaging allows you to squeeze out the yogurt to the last drop (like a big, rectangular package of toothpaste!) so there's less waste.
One of my favourite easy breakfast recipes with yogurt are fruit parfaits.  Just take a small container (mason jar, mug, anything works!) and fill the bottom layer with fruit.  Frozen fruit is fine as well, you can make it the night before and wait for the frozen fruit to thaw in the fridge overnight.  Pour IÖGO over the fruit, and then top with granola or berries.  I usually stick with vanilla, because I love the rich taste of the vanilla paired with fruit, but for extra fruitiness, you can use strawberry yogurt.  For a thicker texture, use IÖGO greek yogurt.
IÖGO's new Goodness Sealed large format pouches retail beginning at $5.99 and can be found at a grocery store near you.  I shopped for mine at Nester's Market in downtown Vancouver and Urban Fare.
==
This post was written in collaboration with IÖGO.