When the popular Gastown restaurant Cork & Fin announced earlier this year that it was closing its doors after a six-year run, I was saddened to hear this news especially since it was one of the few seafood restaurants in the neighbourhood.  So when the owner announced at the same time that the beloved restaurant would soon be relaunched as 'ONO Raw Bar, my disappointment faded to eager anticipation.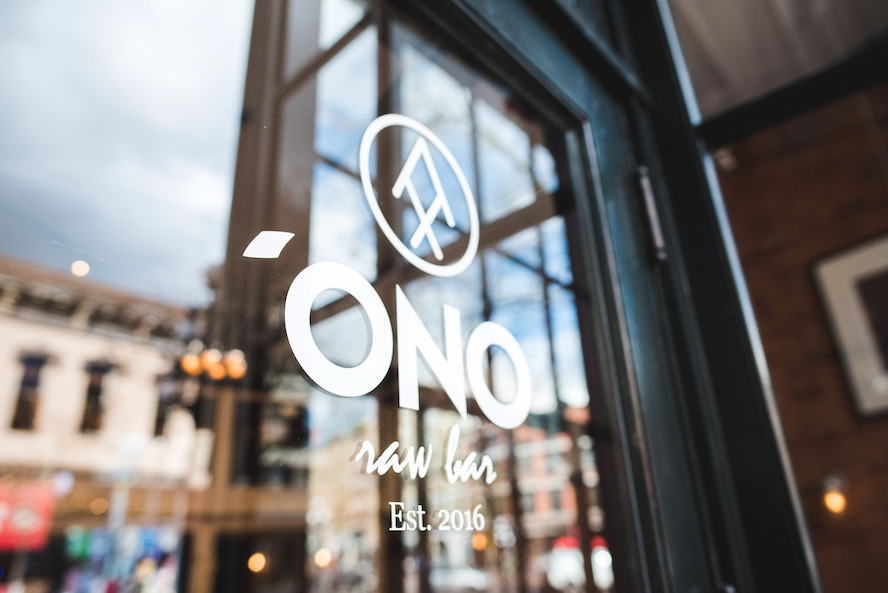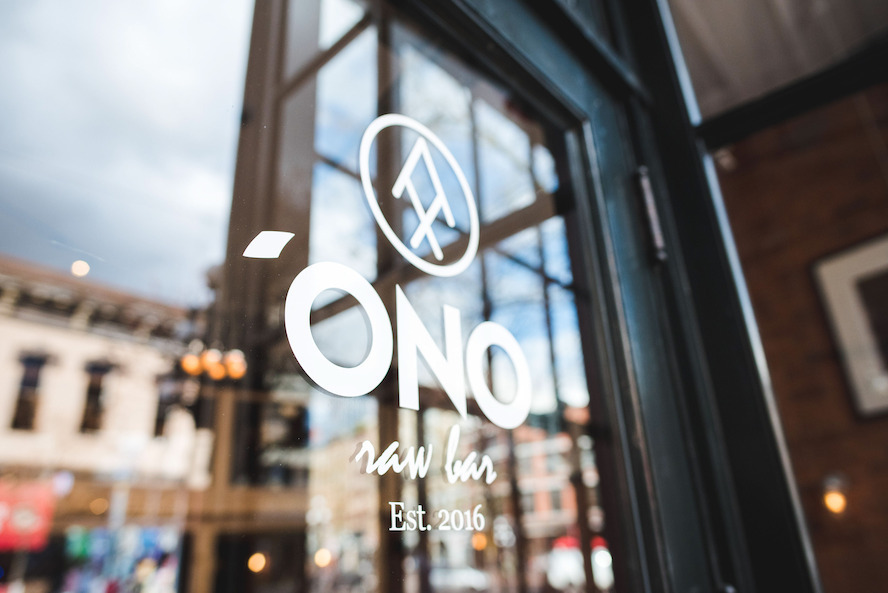 After some renovations done by Kalu Interiors, 'ONO (Hawaiian for delicious) opened its doors at the same location on Carrall Street to become Gastown's newest restaurant.  Plenty of fresh quality seafood is found on the menu but the highlight at 'ONO is the raw bar located at the front of the restaurant where diners can delight in the Omakase dishes prepared directly in front of them by Chef Takuya Motohashi (formerly of Shirakawa).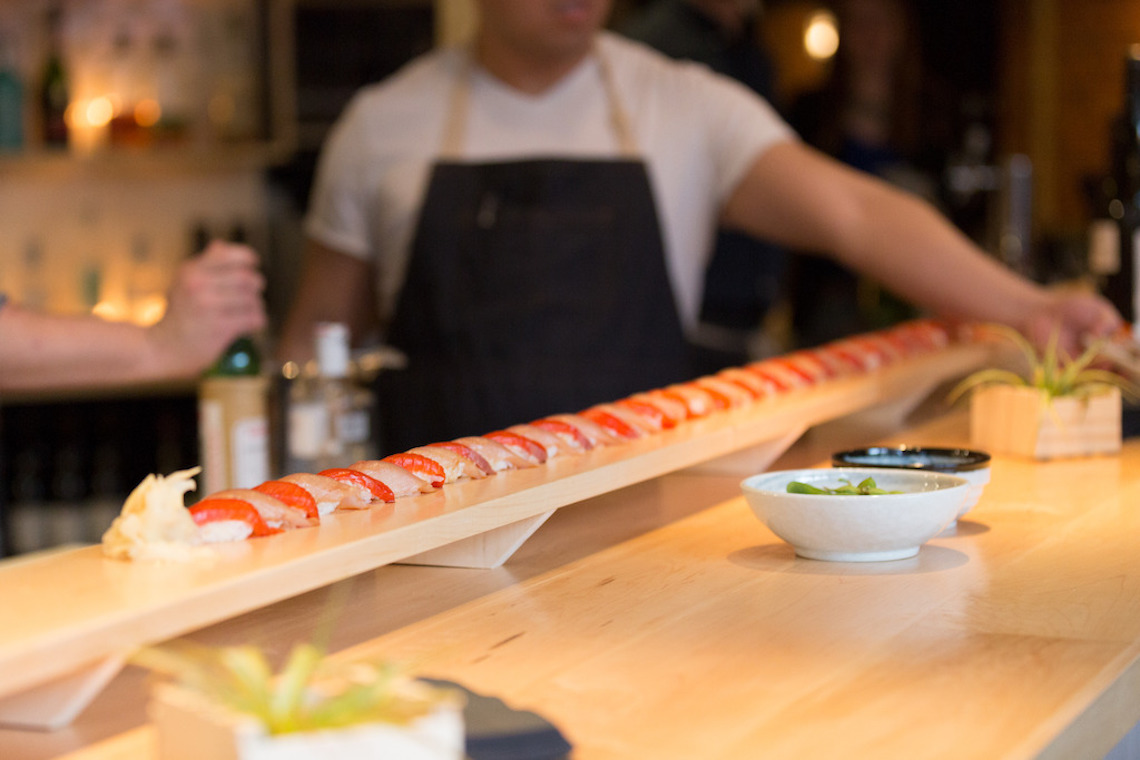 The restaurant also boasts an extensive selection of fresh fish flown in daily from the Sea of Japan and the Pacific Ocean as well as other Japanese-inspired plates such as nigiri, sashimi, and Hamachi carpaccio.  The bar menu features a variety of sake, Japanese whiskey, craft beer and wines for pairing with dishes.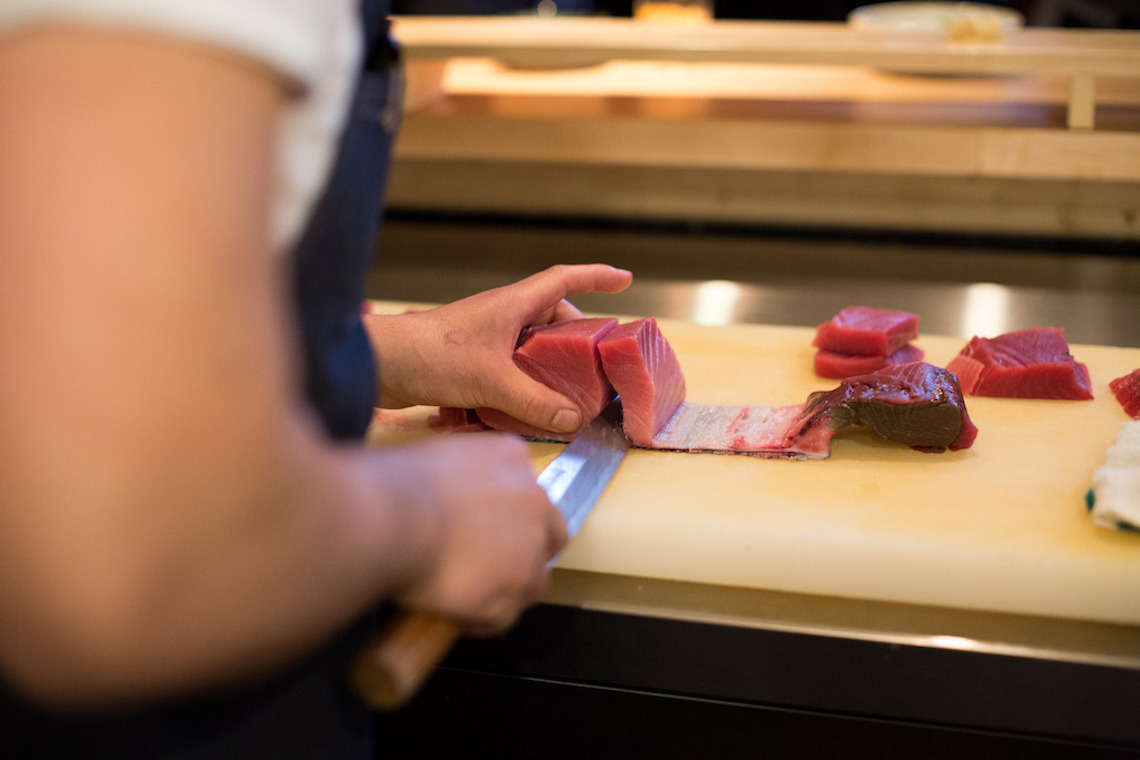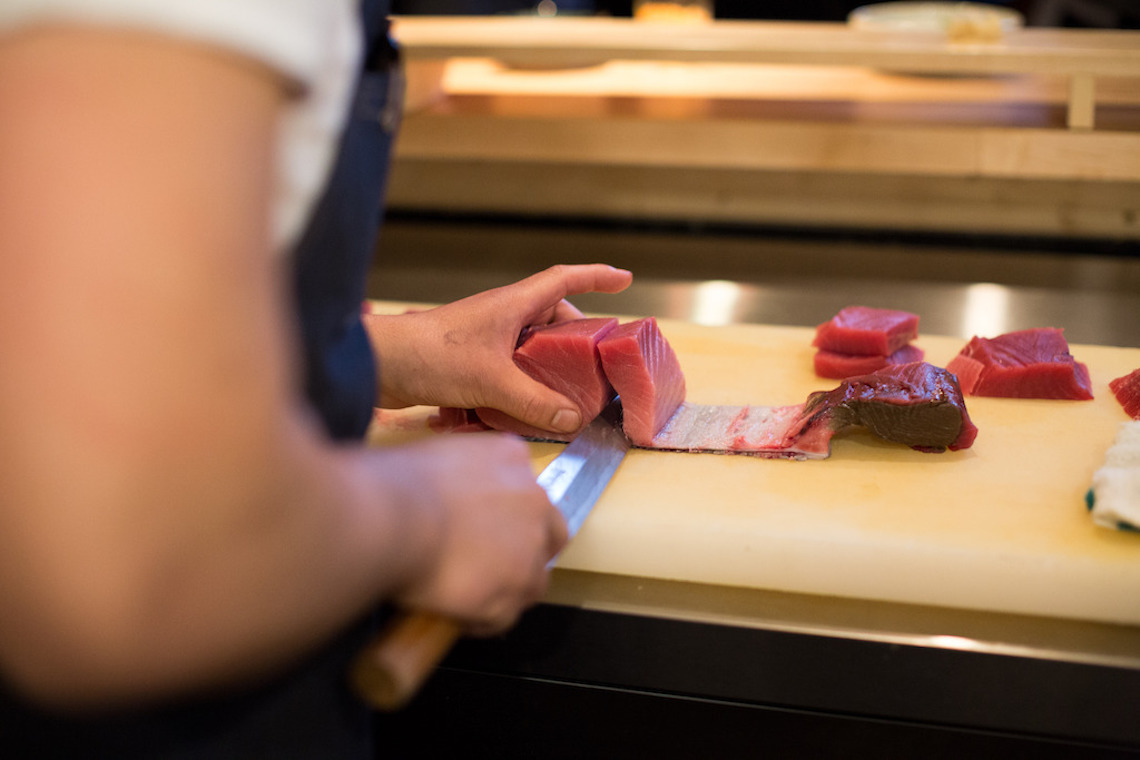 The team at Kalu Interiors has transformed the traditional and iconic space into one that is simple and uncomplicated to reflect the casual elegance of the restaurant's menu.  The original wooden railings and dark espresso tones were replaced by glass railings, crisp white subway tiles at the bar and light, natural wood floors.  The high ceilings and large windows at the front of the restaurant have remained to bring in natural light adding to the bright and relaxing dining experience.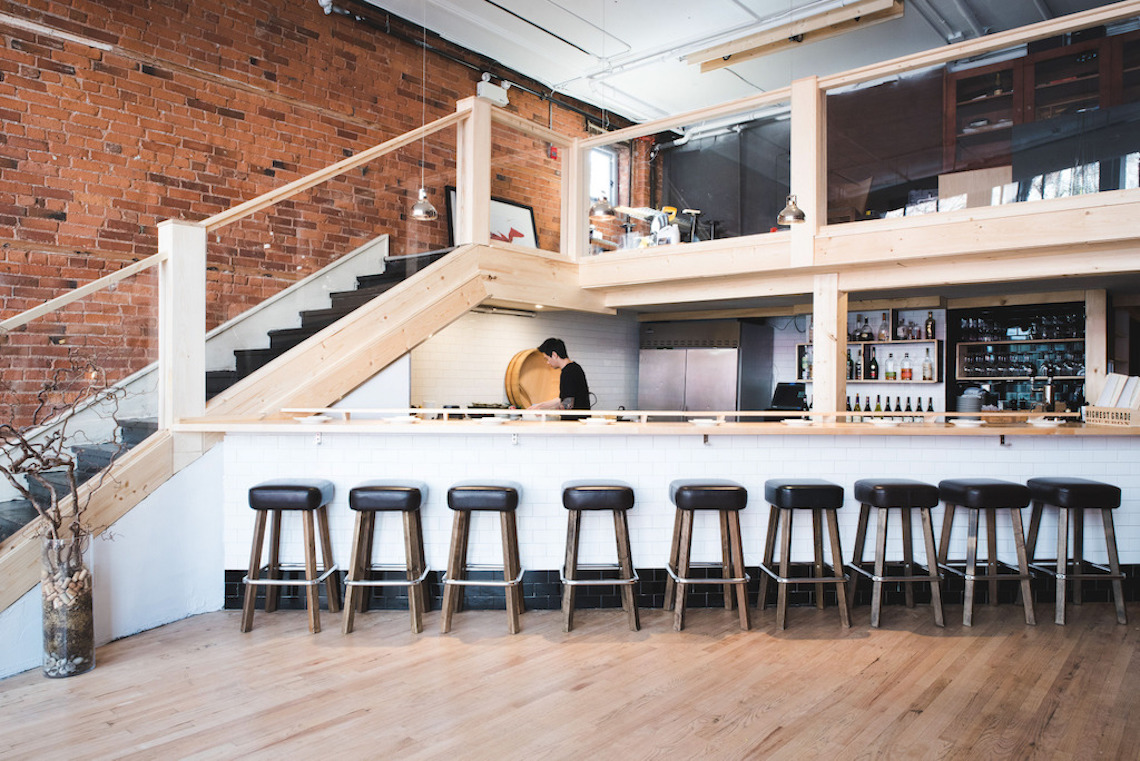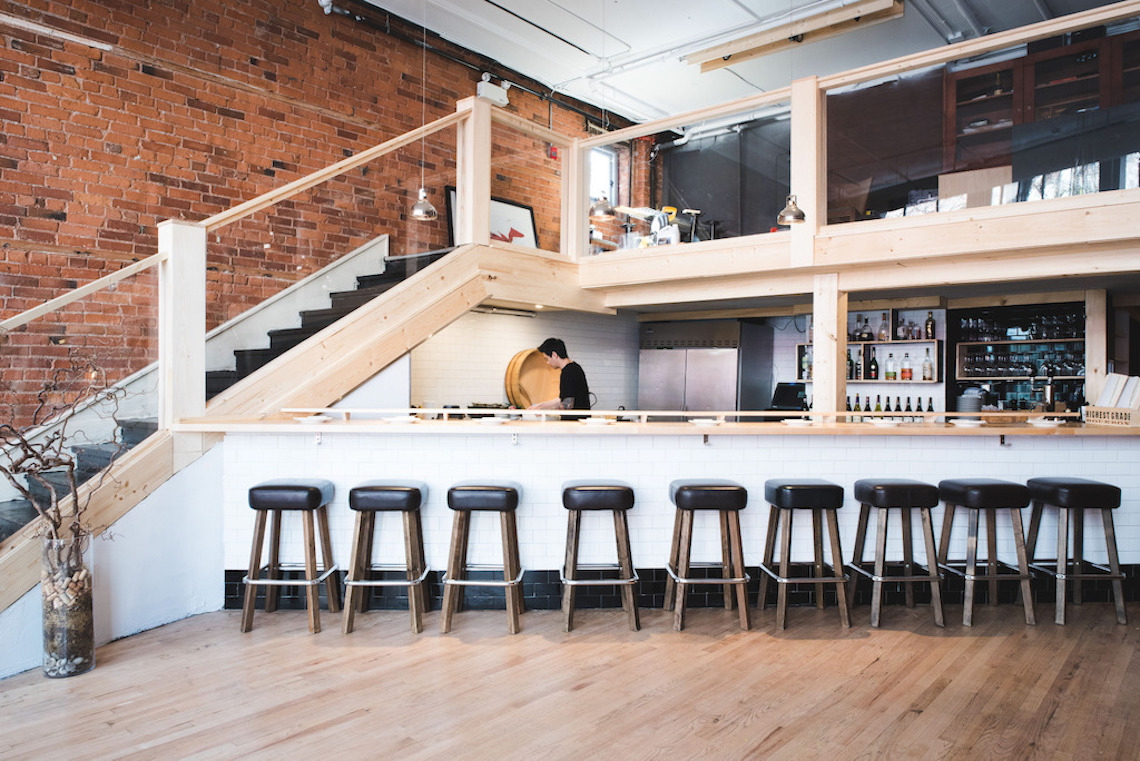 'ONO Raw Bar is located at 221 Carrall St and is currently only open for dinner six days a week with plans to offer lunch in the future.