The Vancouver-based BiteMe Co brands itself as a "vegan bakery", selling handcrafted bath and body products that look good enough to eat.  From macaron and donut soaps to angelcake bath bombs, every item offered by BiteMe is inspired by the sweet treats found at a colourful bakery.  In fact, the products look so realistic that the packaging has to be labeled with "non-edible", just so it's clear that these are soap products, not real baked goods!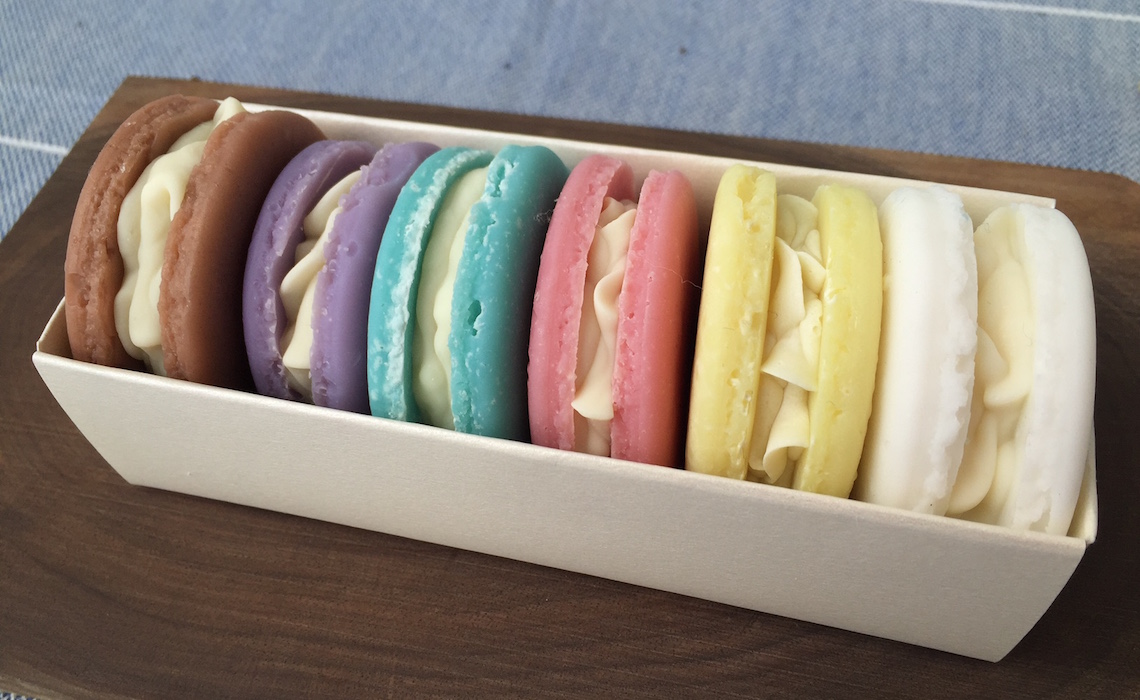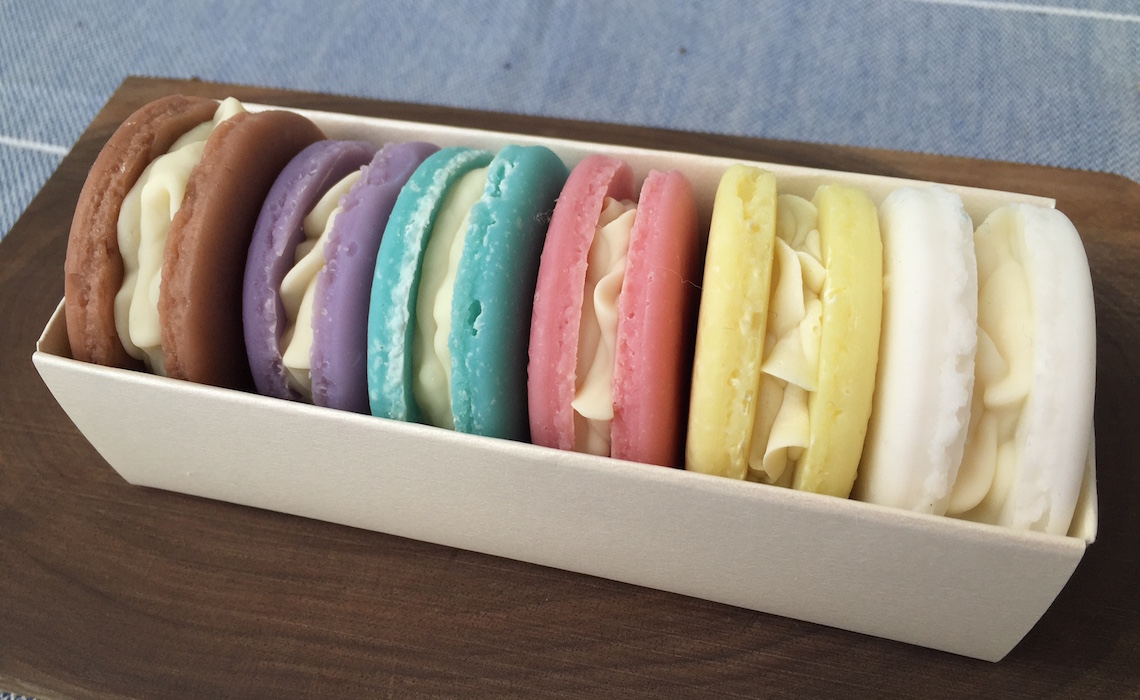 Like many makers of natural beauty products, BiteMe Co. founders Donna Wang and Apple Gong had learned about the harmful chemicals used in traditional beauty products and became educated on the long term effects on our bodies.   So Donna purchased some natural supplies and starting making her own basic skincare products, including soap and deodorant.  Apple, meanwhile, having previously participated in cake design competitions, added her crafty and artistic flair to the products.
The two friends partnered together to create a "zero calorie bath and body line", and BiteMe Bath & Body Co. was born in 2015.
My partner and I are very fond of food and pretty things, not being too harsh on the waist line is a huge bonus, that was when BiteMe was born. We only use plant based natural ingredients in crafting every single one of these delicious 'treats' and cruelty free. – Donna Wang, co-founder, BiteMe Co.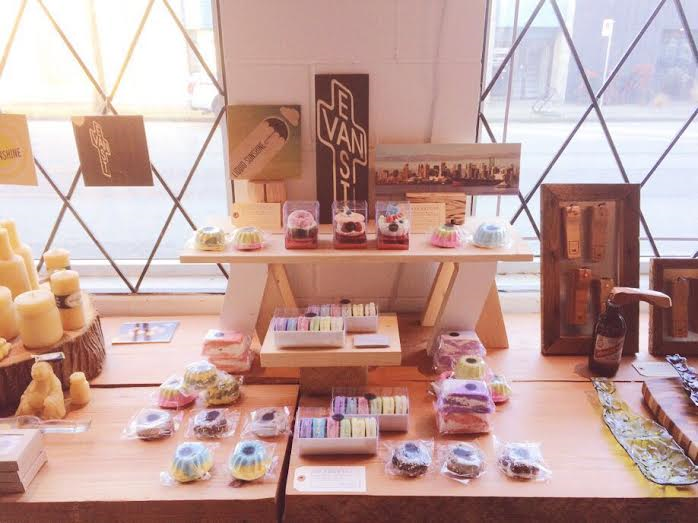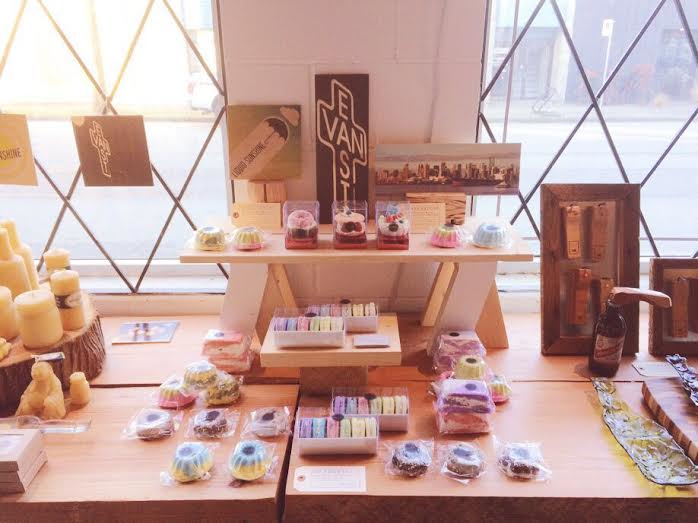 Modern Mix Vancouver had the opportunity to conduct a Q&A with BiteMe Co. co-founder Donna Wang. Here's what we found out:
Where are BiteMe products made?
We have a home based business, so we make everything in the home studio. Apple creates and designs our bath bombs and I make all the soaps in the line.
How have shoppers been reacting to the products you're selling?
People think they look good enough to eat and think they are very adorable and cute and also a great line of products.
What's your advice for MMV readers who want the ultimate bath experience with BiteMe products?
Start with a relaxing bath – take a few or the whole pack of the bubble meringues if you feel extra bubbly, crumble them up in your hand and toss them in the bottom of the tub before you run the water, or start the tap and place meringues in a strainer under running tab water to aggravate the bubbles.  Drop a bath bomb in and watch it fizz away and release the goodness inside, lay back and relax.  After all your worries are washed free, now use the sugar scrub to exfoliate the softened layer of old skin to reveal the new skin underneath.  You will feel as good as new, moisturized on the outside, rejuvenated on the inside and nourished overall.
Upcoming plans and innovations for BiteMe?
As we get closer to summer, we will be launching more summer scents in our signature angel cake bath bomb. 'Tropica' is our latest scent, a fresh and sweet mix of tropical fruits.  We also recently launched a new product line: sugar scrubs. These are packed with moisturizing ingredients such as cocoa butter, shea butter, and coconut oil. Granulated sugar helps to exfoliate away the dead skin to reveal the beautiful skin underneath.
Any plans for retail expansion?
Currently we are sold online, at local craft fairs, and a handful of retail stores.  We are trying to get in to more retail stores so that more people can get their hands on some of this fun vegan bath products.  If you want your favorite and frequently visited Vancouver boutiques to carry our products, leave a message on our website at www.bitemeco.ca with the store you have in mind to get a chance to win goodies from our new summer collection.
Anything else you'd like to share with Modern Mix Vancouver readers?
We do apologize for those who are hungry and think we have something delicious to eat when they come to our table at the market. 😉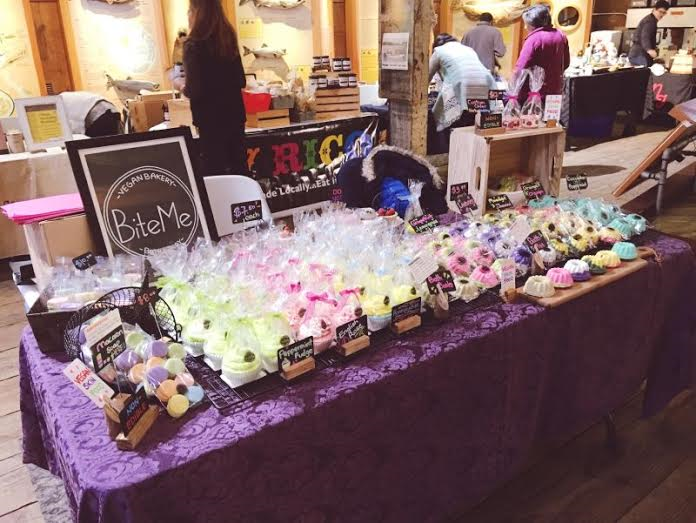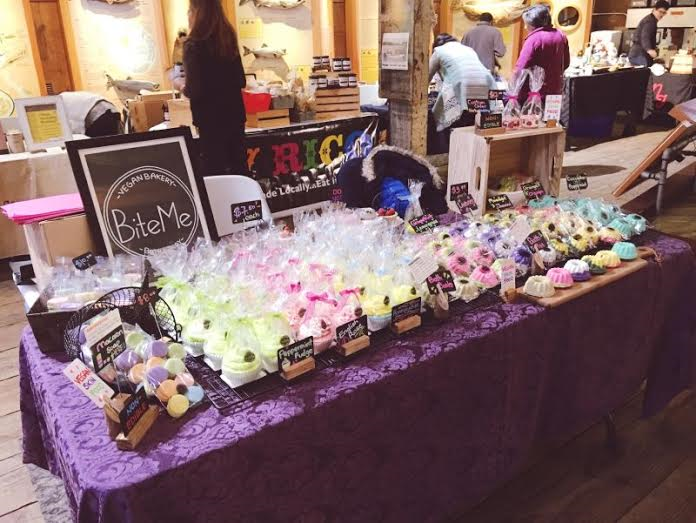 Upcoming appearances for BiteMe at local markets include:
Cannery Market at Stevenson
Sunday, April 3, 17
10:00 am to 3:00 pm
Where: 12138 Fourth Avenue, Richmond (Steveston)
Got Craft
Saturday, May 7 & Sunday, May 8, 2016
10:00 am to 5:00 pm Where
Where: The Pipe Shop Building 115 Victory Ship Way, North Vancouver
==
For more information visit: bitemeco.ca.