House Box is a Canadian subscription box company which launched in October 2015.  By now, it's no surprise that I love the idea of having monthly surprises delivered my mail, having written about Birchbox, Ellebox, Q&A Letterbox and more.
Like many of us, House Box founder Allison Brown's first experience with a monthly subscription box delivery service was with Birchbox (which is now shutting down Canadian operations, by the way).  Fascinated by the story of business students who came up with the idea and built such asuccessful company, Allison went to seek out other subscription box delivery services, only to discover that many of them were, unfortunately, unavailable in Canada.
Meanwhile, she and her husband purchased a beautiful home in Calgary, and she became obsessed with keeping it clean. Drawn to unique cleaning and household products, wonderful smells and boutique brands, Allison refused to settle for generic grocery store products. According to Allison, she wanted "designer everything, from dish soap to toilet cleaner…the best working, best smelling and most attractive packaging she could find" but didn't necessarily want to spend a ton of money on it.
When I started thinking about a box I would like to subscribe to, I thought something that had samples of household products in it would be amazing! How many times had I purchased a whole bottle of something, only to find out I hated the way it smelled, or worse, that it didn't work!
So sonson started thinking about what would make a great box that she personally would subscribe to.  When Allison came up with the name House Box, she loved "what a wide umbrella the name covered".  Working in oil and gas in the daytime, House Box is the passion project she moonlights by.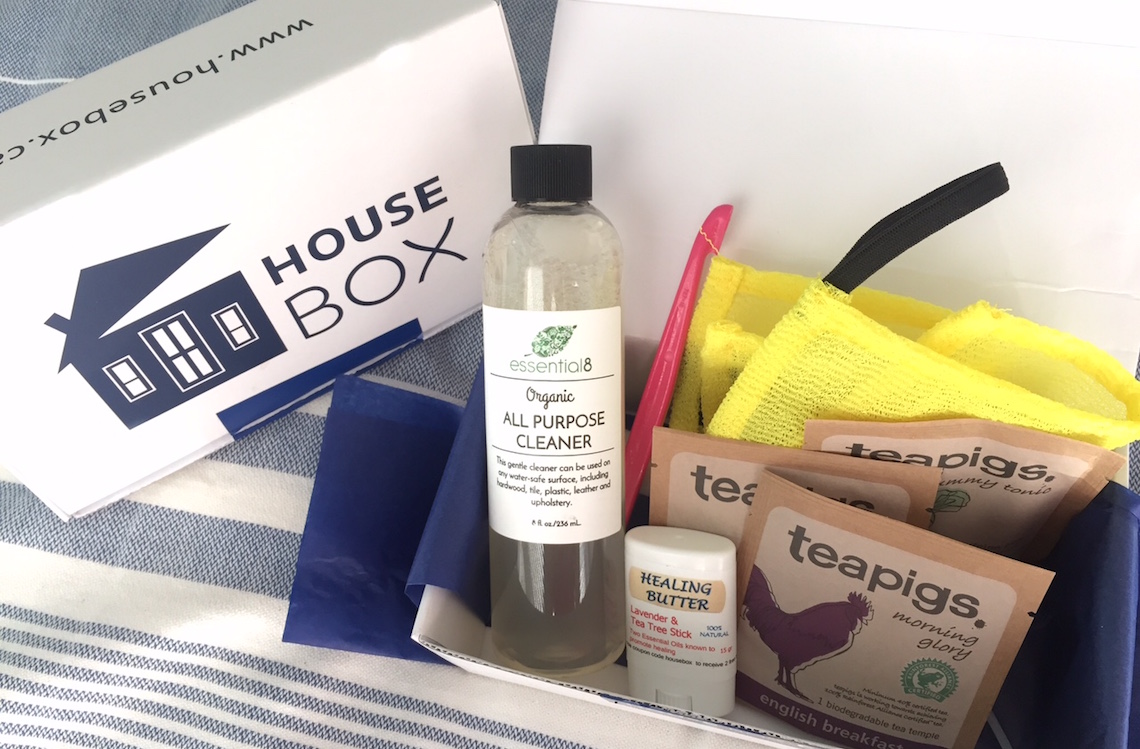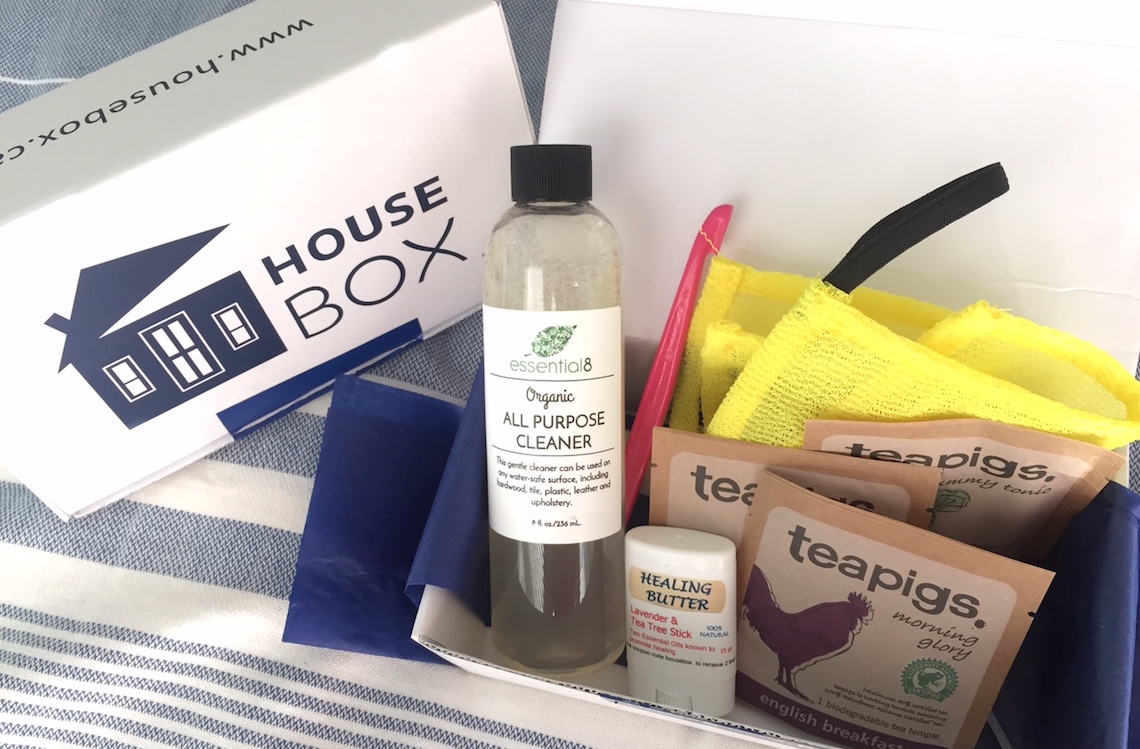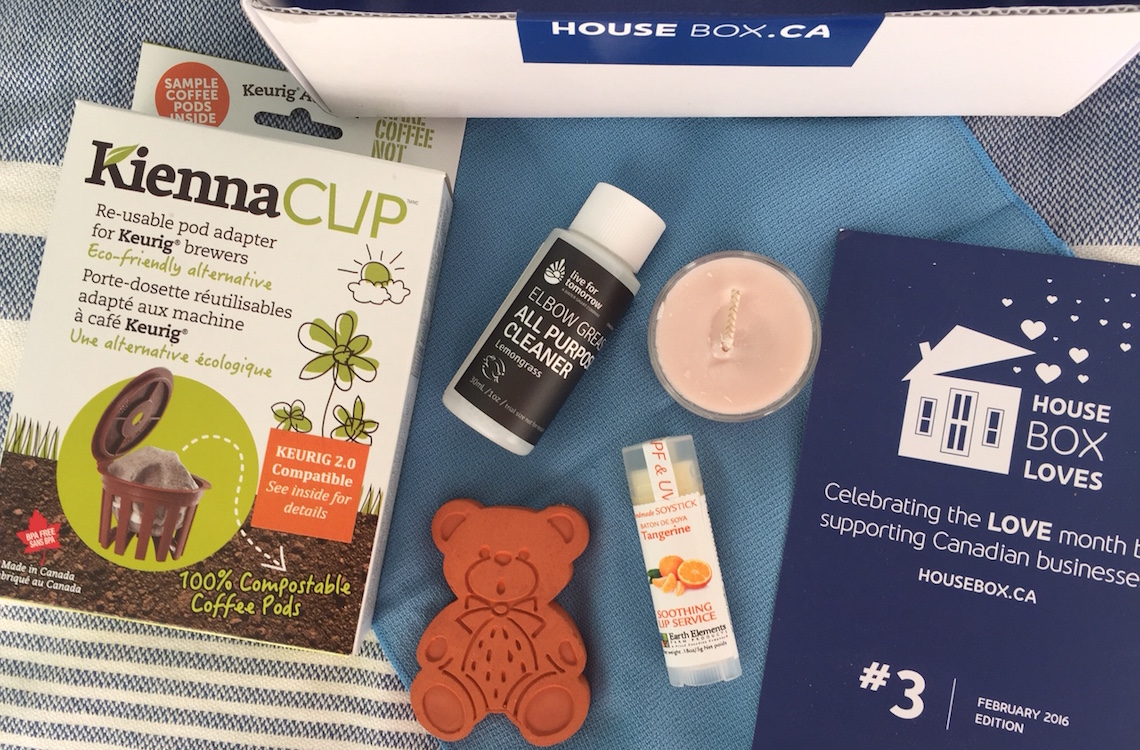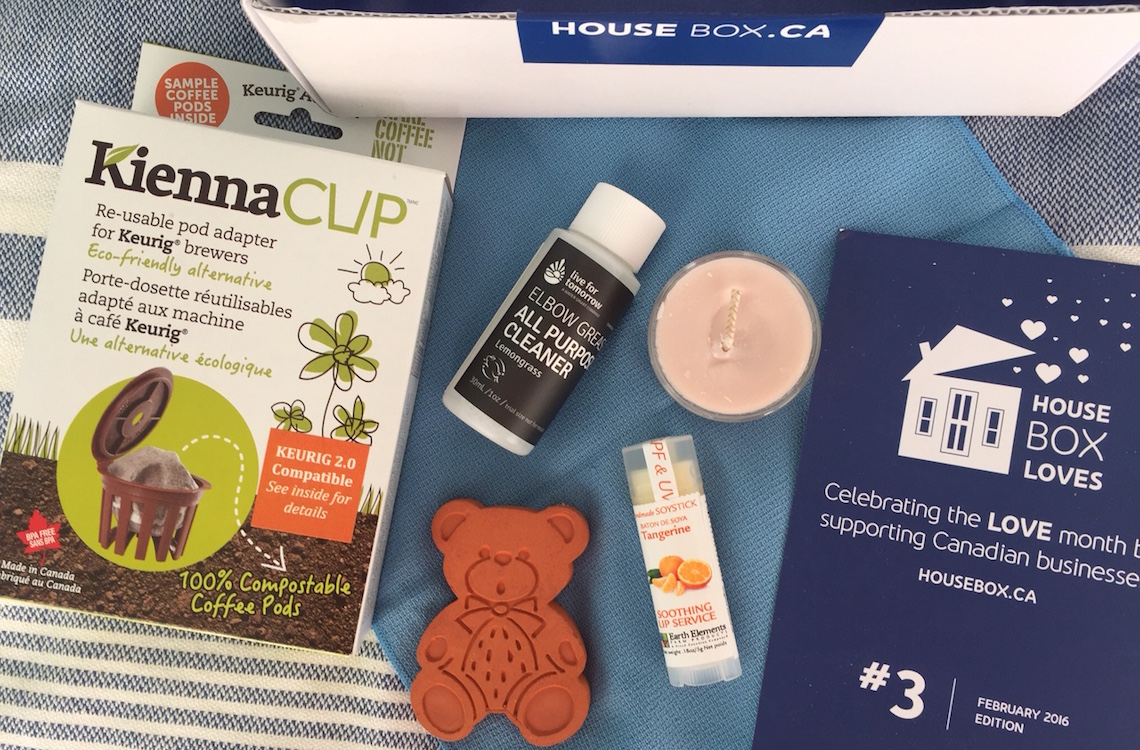 When asked what kind of products House Box subscribers can expect to cover, Allison responds with:
I really look for unique things, chemical free products, smaller companies that most people have likely not heard of, or things that I have come across that are absolute must haves (sugar bears, lunatec dishcloth). I would never put something in a box that I would not use in my own home. I try everything first and make sure it works well and is something I would purchase.
House Box: December 2015 Unboxing
I thought the December 2015 House Box was excellent, and loved the full-sized organic, all-purpose cleaner by Essential 8.  This is a household essential – you can never have too much household cleaner, there's no expiry date on it, and is a product everyone can use.  Very practical!  Included in the December 2015 box was also a Lunatec Odour-Free Dishcloth, which is a more hygienic alternative to your everyday sponge/scrubber, as well as a Tupperware orange peeler, which is something I would have never thought to buy on my own, but could use.
House Box: February 2016 Unboxing
February 2016's main product was an eco-friendly and re-useable pod adapter for Keurig brewers, which only makes sense for subscribers with a Keurig Machine.  If you don't have one, I suppose you could always gift it to someone you know who does.  The "sugar bear" (which maintains moisture in brown sugar, and prevents it from hardening) was definitely something I started using right away.
House Box: April 2016 Unboxing
Stay tuned on Modern Mix Vancouver to see what we received in our April 2016 House Box!
==
A subscription to House Box is available at $21.95 for two boxes, $59.95 for 3 boxes, and $113.95 for 6 boxes.  There is also an additional shipping charge of $9.95 per box.
Overall, I think a subscription to House Box is quite practical, and the bi-monthly delivery means you're not overwhelmed with products you don't need.  From a value perspective, it's too bad there is an additional $9.95 shipping charge, but I think it's worth it on the months where full-sized products are delivered!
For more information, visit: housebox.ca.