Vancouver beauty bloggers recently gathered together for a long-table dinner hosted by KAO beauty, the parent company of well-known everyday hair and skincare brands including John Frieda, Jergens and Biore. With the aim of showcasing the beauty of colour, a long table dinner was specially arranged for 30 guests, with a custom menu at L'Abbatoir's private dining room.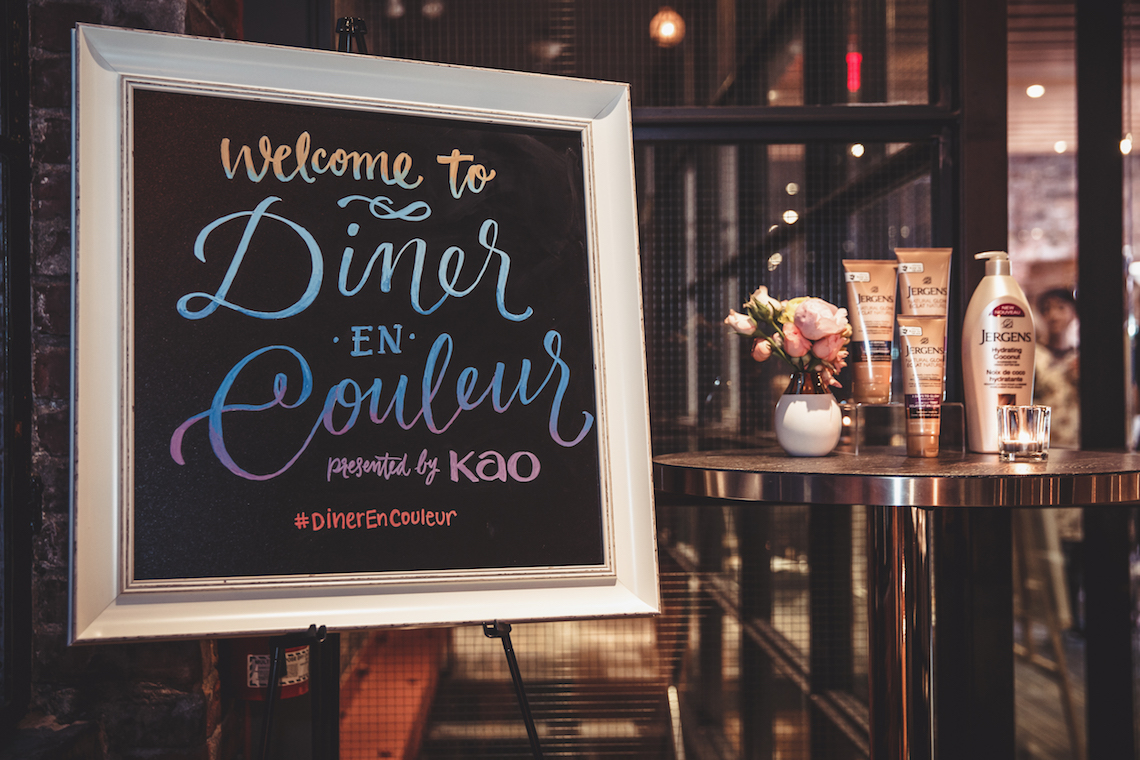 Each of the five-courses had a featured ingredient, which corresponded back to a quality or ingredient of a KAO beauty product.
A "chilled crab and black tea royal with apple and cucumber" showcased the 'tea' ingredient used in Jergen's Natural Glow.  The "Thai chopped vegetable salad with a coconut water vinaigrette, crispy shallow and coconut topping" corresponded to the new coconut scent in Jergen's Moisturizer.  Our third course of "pork cheek tortellini with roasted scallops, butternut squash and saffron", highlighted the saffron in John Frieda's Sheer Blond collection, while the "lightly smoked duck breast dusted in coffee flour and cinnamon beetroot and blood orange" was representative of the caffeine used in John Frieda's Luxurious Volume line, to stimulate hair volume.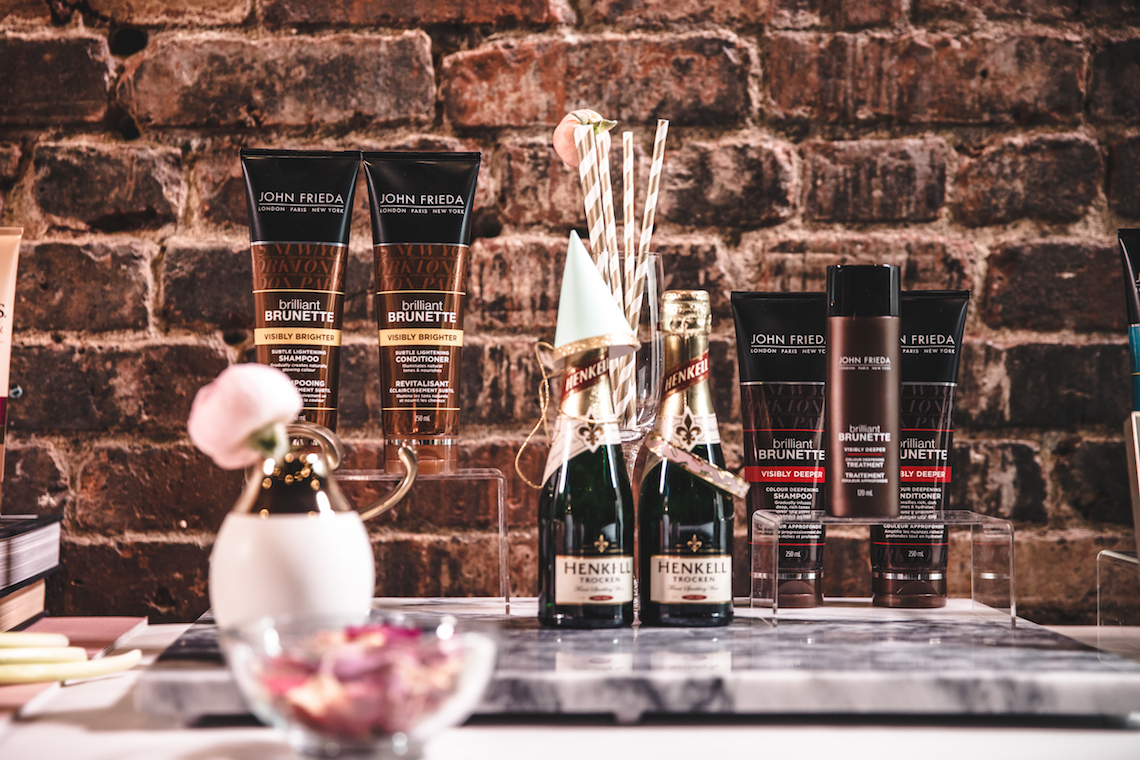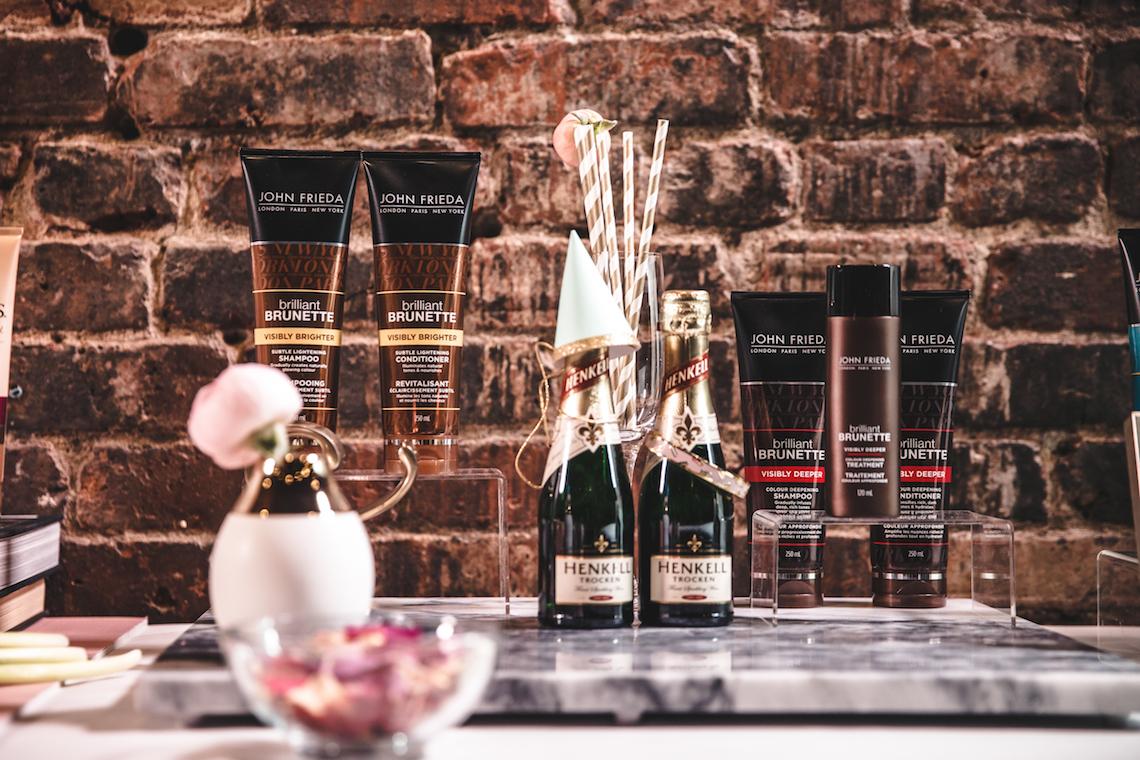 Finally, for dessert, a "dark and milk chocolate cremeux with passionfruit mousse and lemon" represented the John Frieda Brilliant Brunette line.  Of all the products showcased that evening, the Brilliant Brunette line was the most appealing to me (as I have dark hair).  Depending on the specific product used, Brunettes can now customize the shade of their hair, whether warm and honey toned, or dark and rich.  The in-shower lightening treatment will lighten brown hair by one shade to get a natural looking sun-kissed glow.  Alternatively, the "colour deepending" treatment will infuse the hair with rich, dark toffee and espresso tones.  I haven't had a chance to try this out yet – but when I do, I'll be sure to share if this product works the way it says it does!
In addition to the five-course custom meal by L'Abbatoir, a fun station was set up where bloggers addicted to Instagram could play around with products and props, and style our own photos.
More photos from the beautiful event here: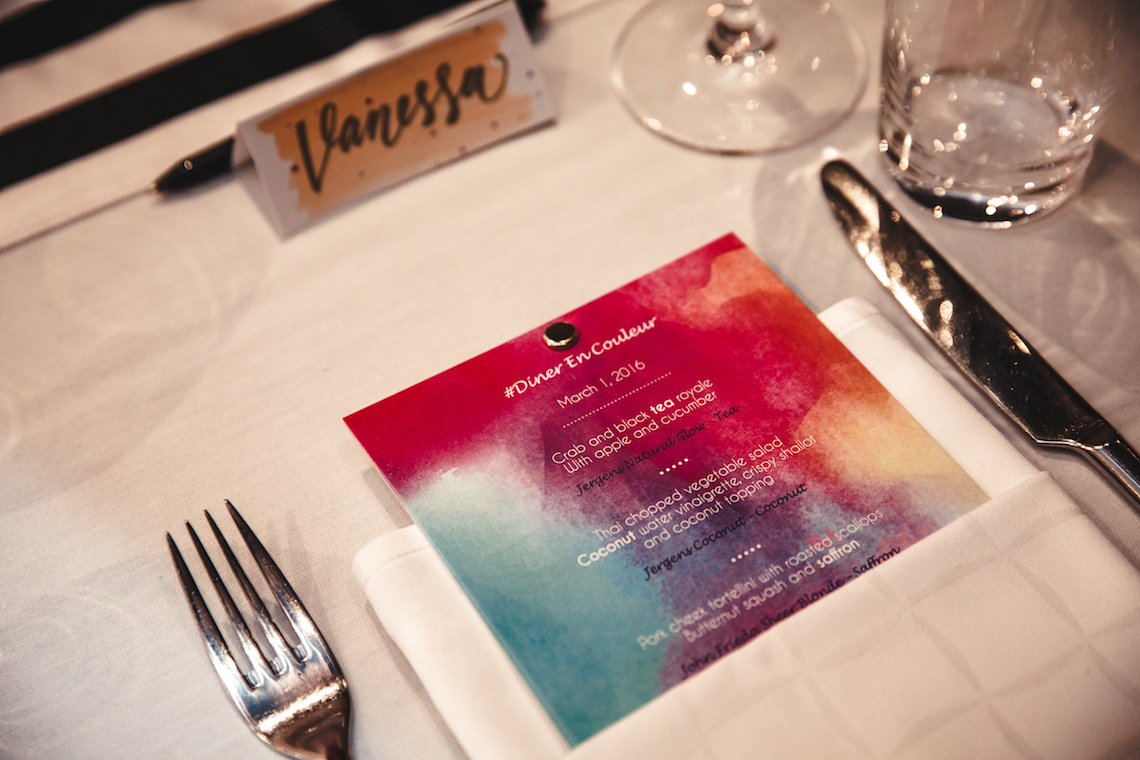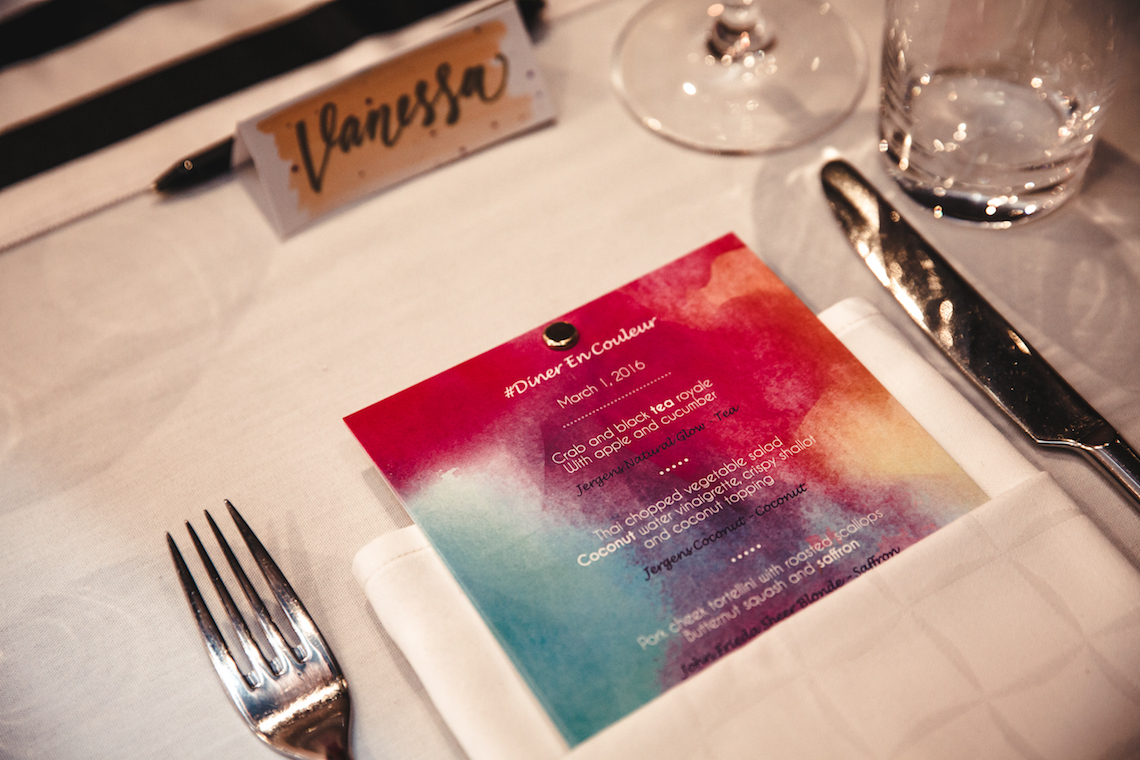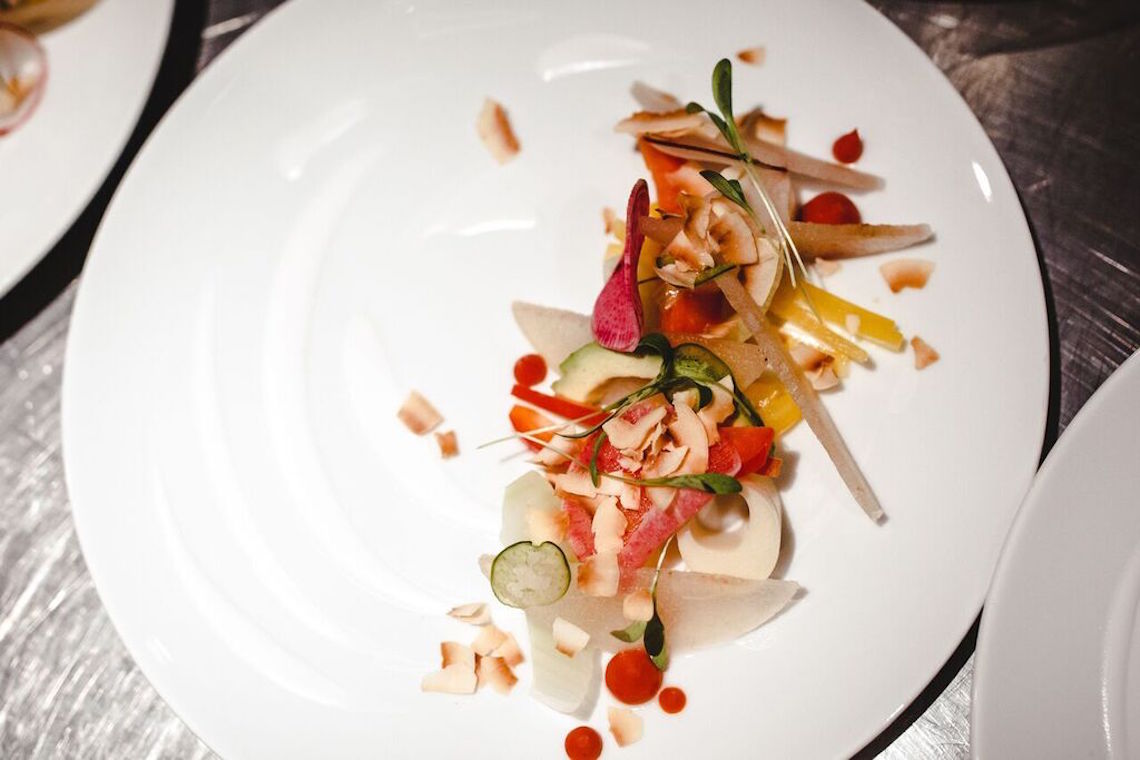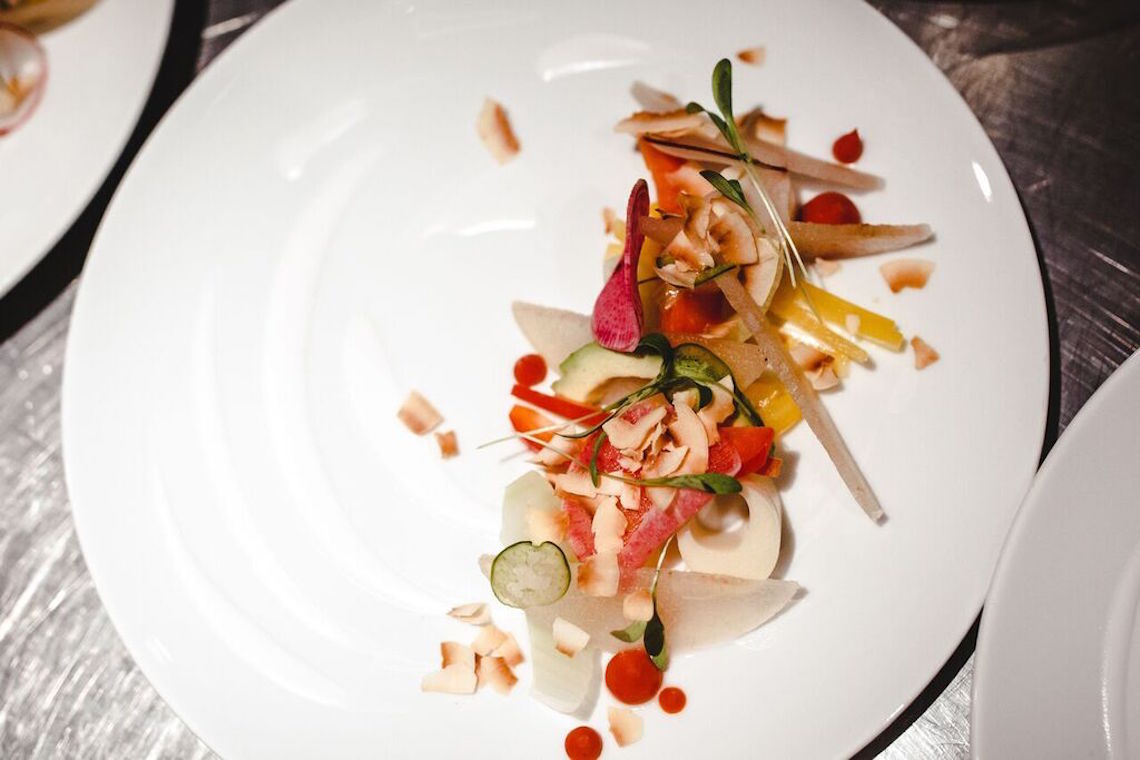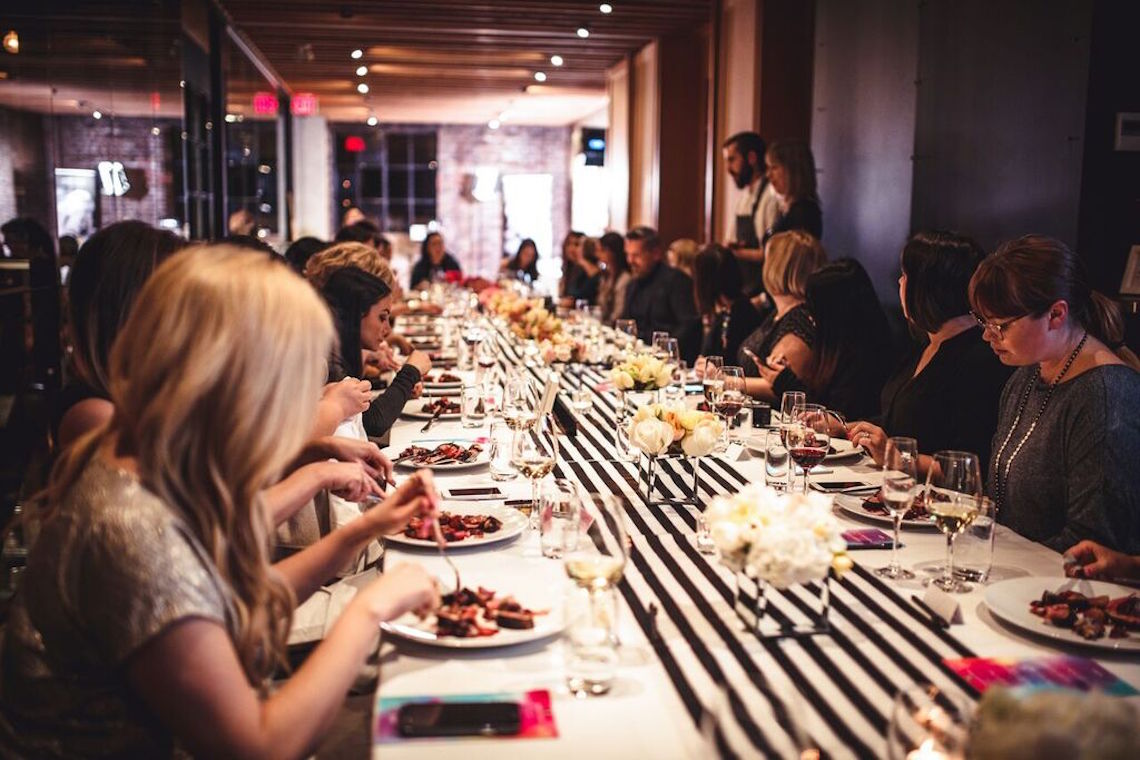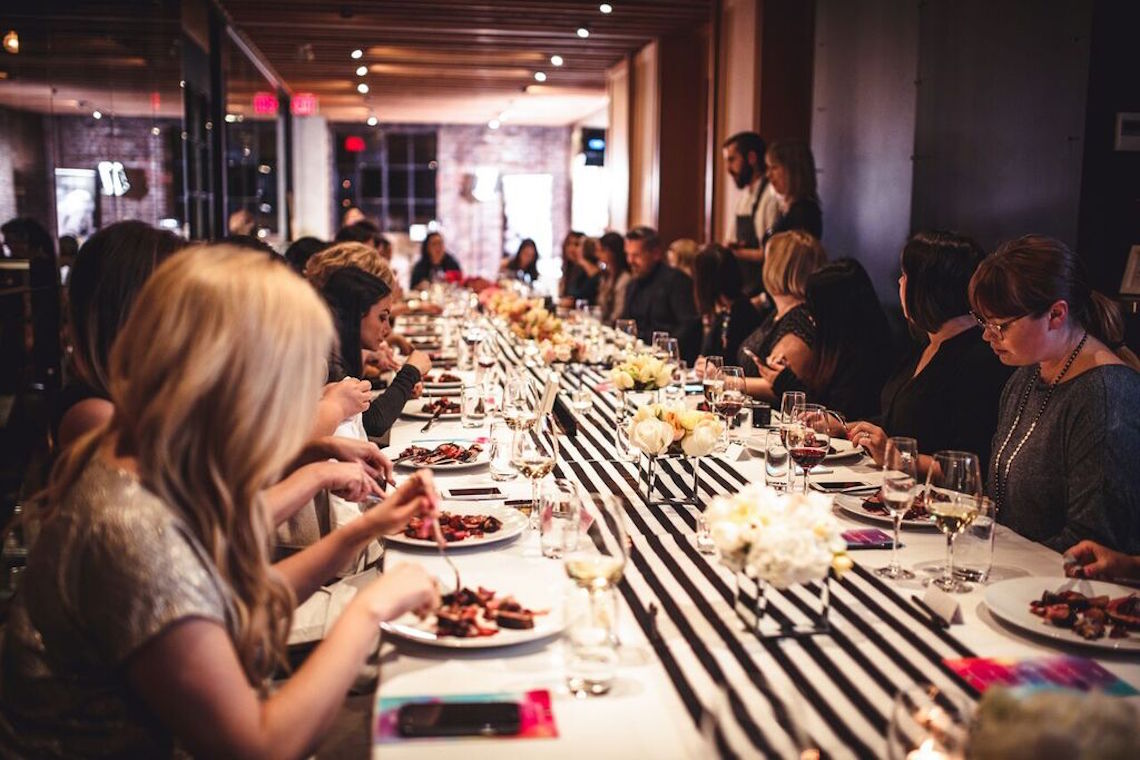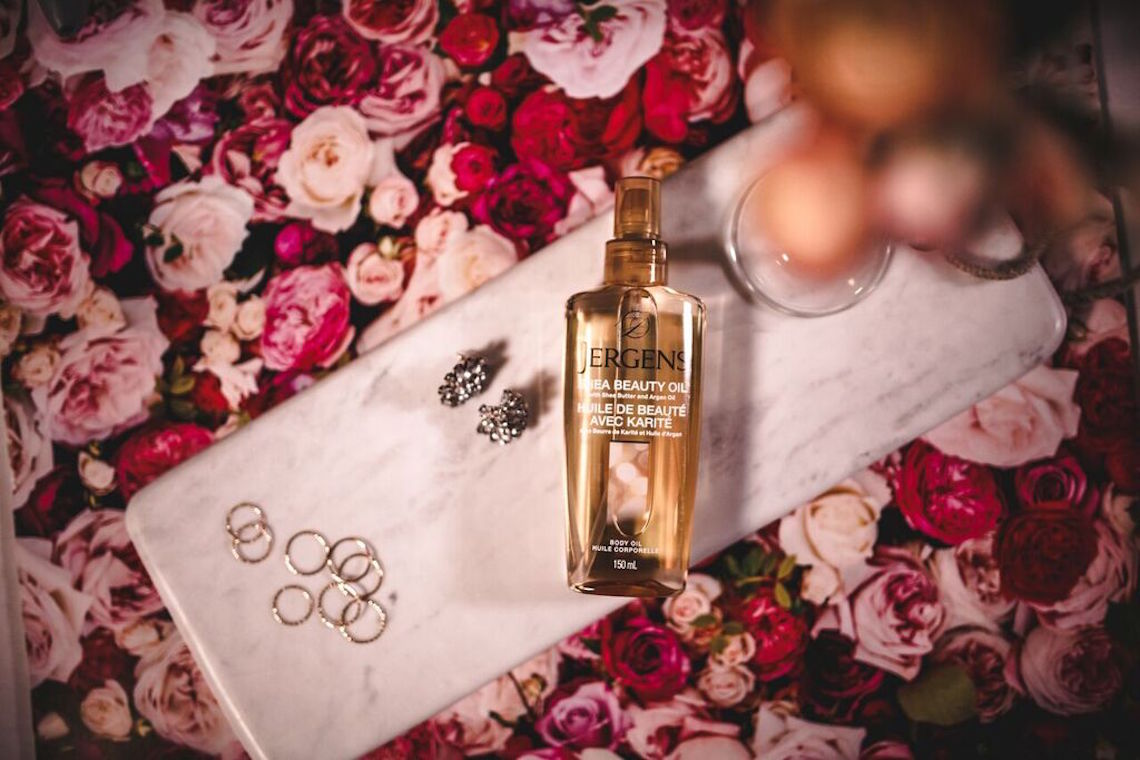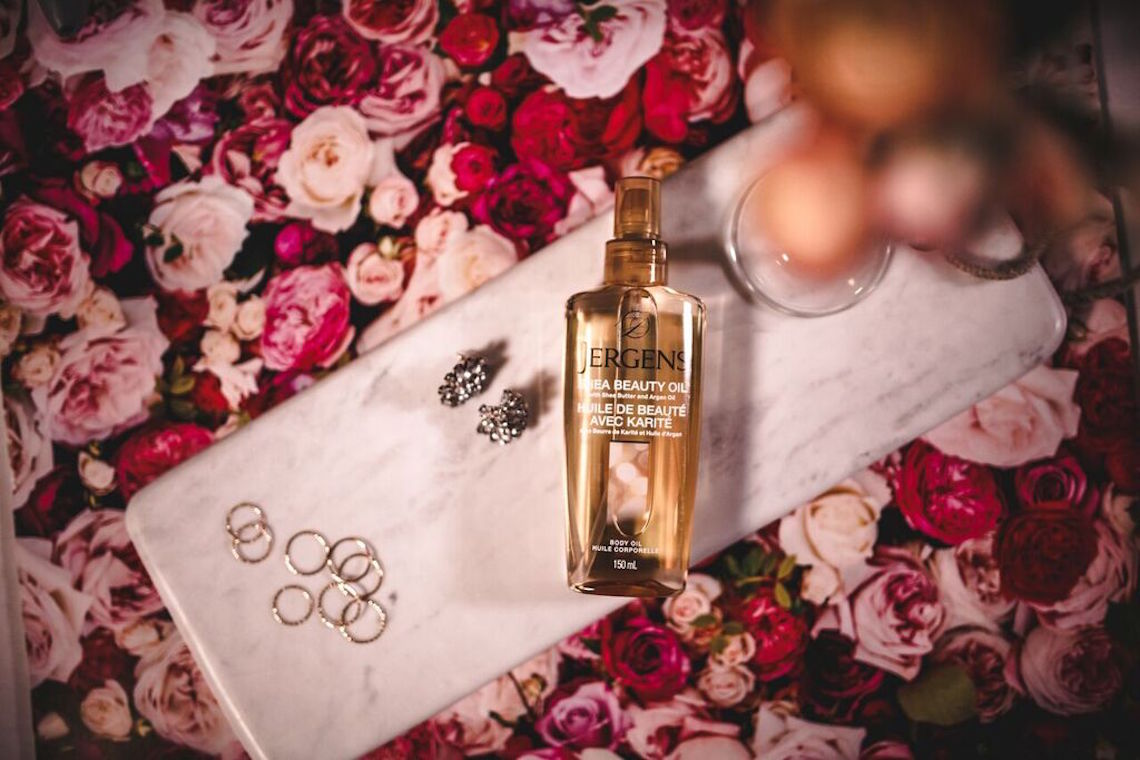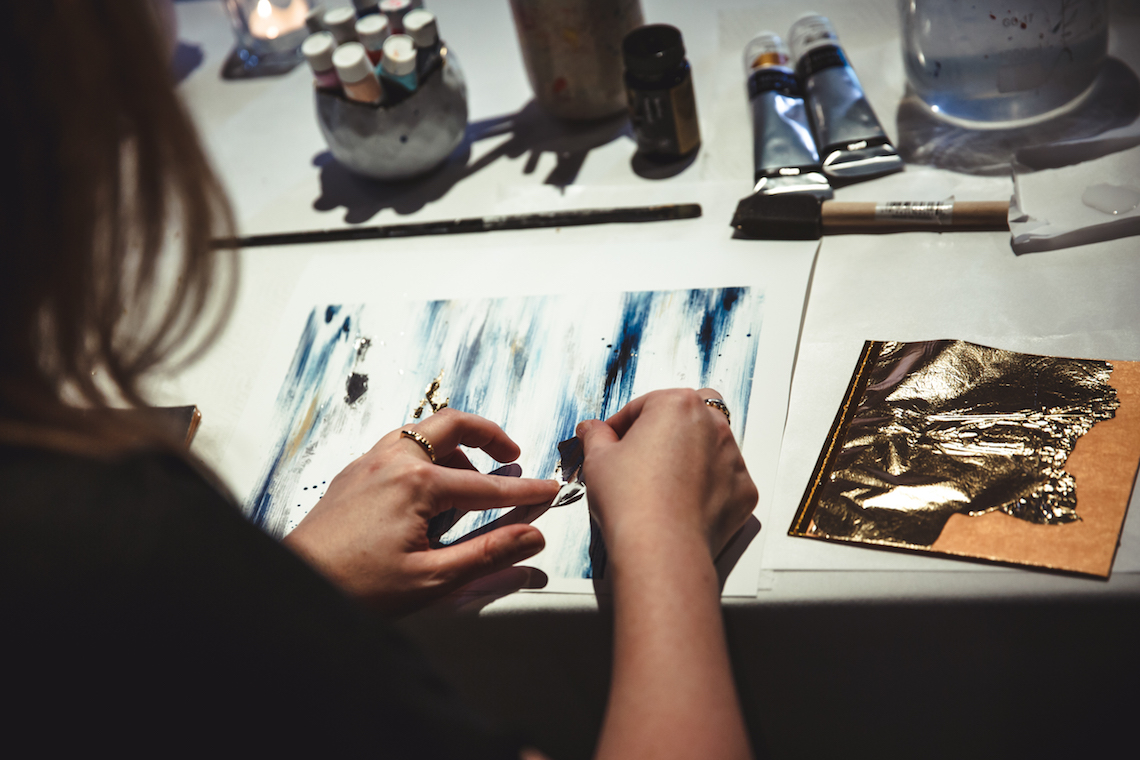 Finally, as a colourful parting gift, each attendee was gifted a custom print by Dana Mooney, a Vancouver-based artist known for her abstract patterns and whimsical use of colour.