Few experiences compare to the excitement of exploring a new city for the first time. When travelling, as important as the destination, is the person you're sharing these new sights and experiences with! Unless you're doing some solo soul-searching, it's always a blast to travel with your bestie…like how I visited NYC a few months ago with mine.
Read on for some of the awesome perks which come along with travelling with a friend.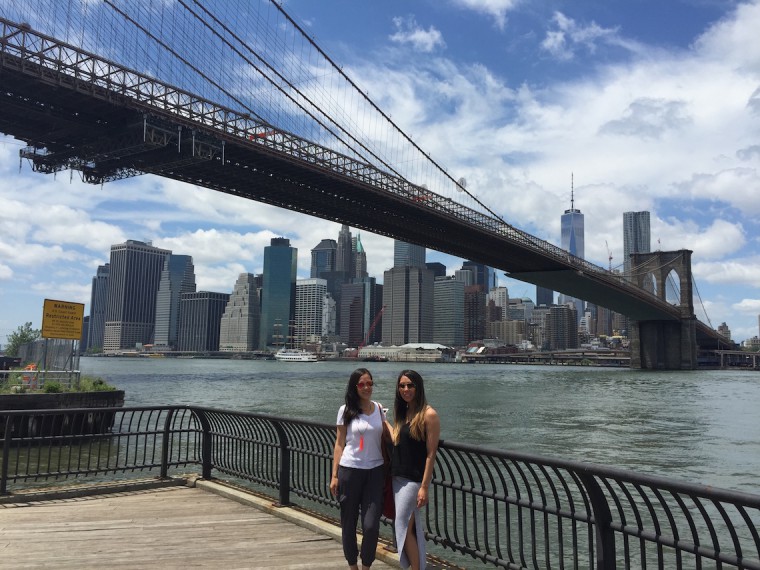 A Trusted Advisor for Decision Making
My friend with her super awesome Excel spreadsheet wizardry did the best job at planning our trip (I helped a little bit too). Which Airbnb apartment should we pick? Which Momofuku is the best? Which NYC skyline viewpoint offers the best view with the shortest line ups? Sometimes when you're overwhelmed with decisions to make, having a friend who shares your tastes and opinions while travelling can really offer you the reassurance that you're making the right decisions.
Someone to Borrow Clothes From
When your suitcase and all its contents is sprawled out on the floor of a 50sqft NYC bedroom, there is no hiding your #OOTD. From overalls to rompers, my friend was generous enough to let me borrow her stylish outfits for fun, and try out a new style. Upon returning to Vancouver, I invested in my first romper. Had it not been for travelling with my friend, I wouldn't have thought to experiment with this new style.
Learning Something New About Each Other
It didn't matter that we have known each other for nearly a decade, when you travel with a friend, you always learn something new about the other person. In addition to knowing all the 'big happenings' with each other in a friendship, you also pick up on little quirks and habits that make your friend who she is: how long someone takes to get ready in the morning (half hour longer than me), the way they budget and prioritize (#YOLO), and the way they approach fitting their travel necessities into one small suitcase (better to overpack rather than underpack).
Someone to Take Selfies With
Not wanting to seem "too touristy", we tried to avoid asking people to take a photo for us, and instead, took way too many selfies.
You're Never Alone!
Whether we were charming our way to the front of the line at a Chelsea comedy club, or scratching our heads figuring out how to get our luggage up and down six flights of stairs, travelling with your bestie means you're never alone. Knowing that you're in this together totally strengthens a friendship.
===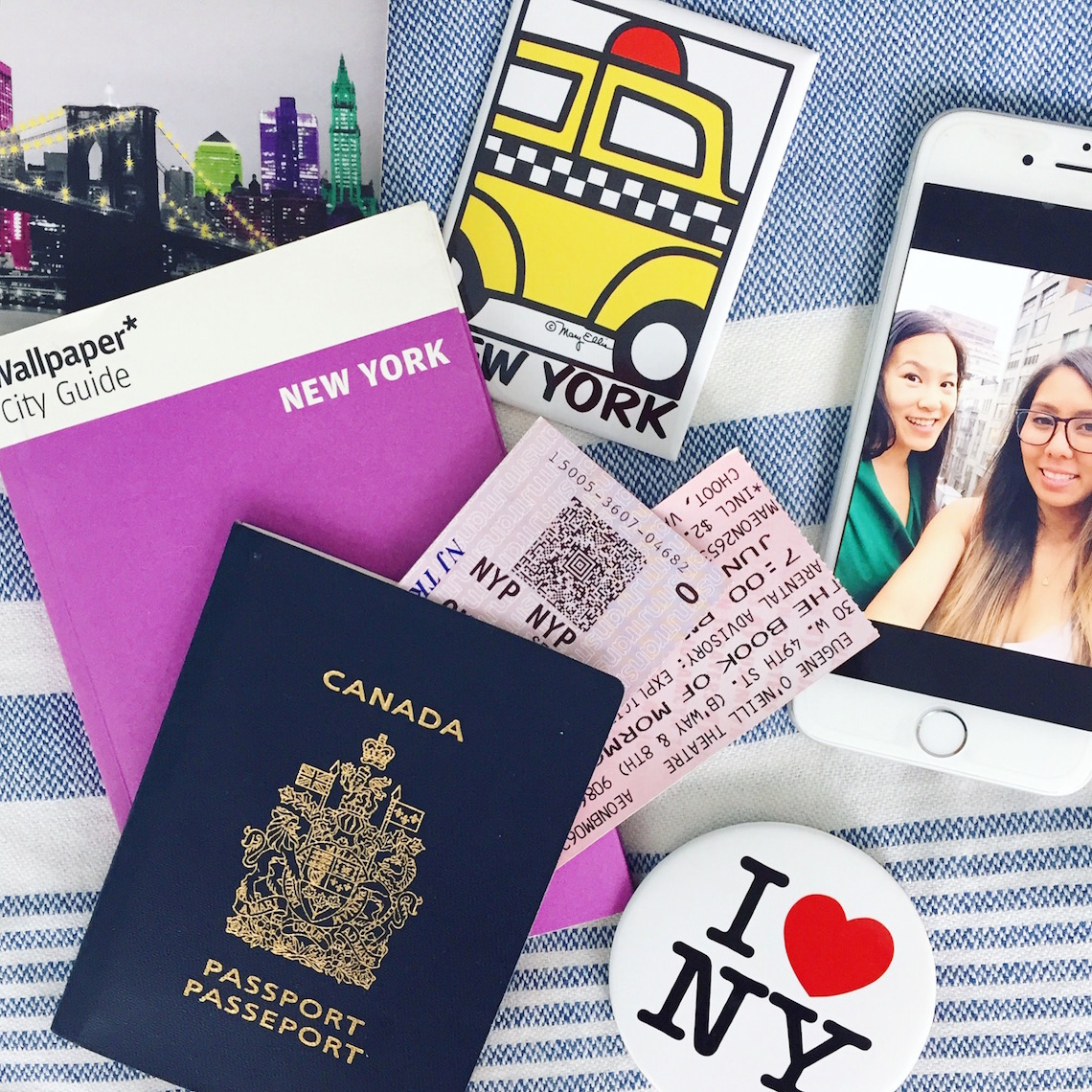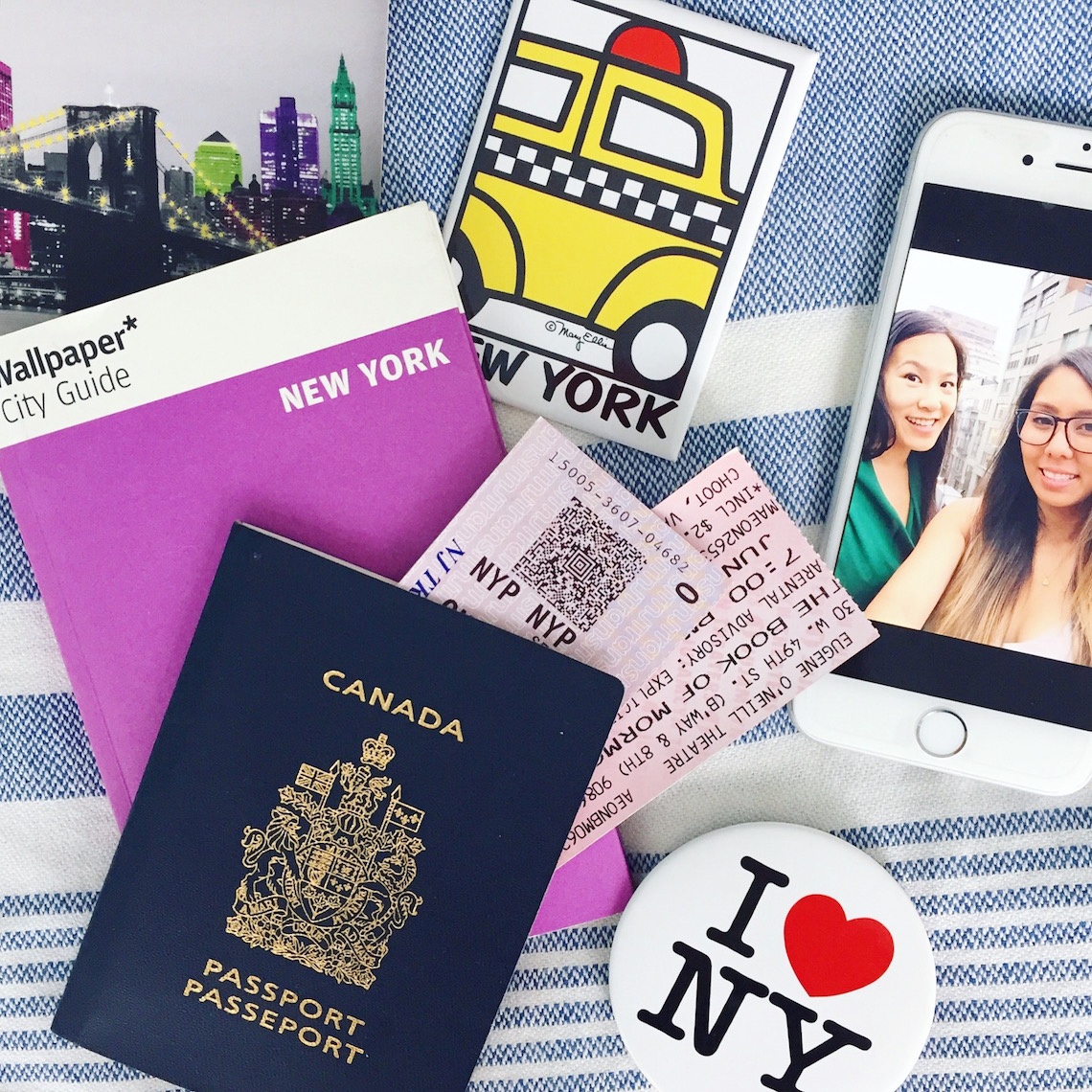 Are you ready for a trip of a lifetime? Flight Centre Canada has partnered with Contiki to launch an amazing giveaway for one hopeful traveller and his or her bestie to experience the trip of a lifetime on one of three Contiki adventures to Costa Rica, the Mediterranean or Thailand.
Mediterranean: 14 days exploring mediterranean hotspots from Barcelona to the French Riviera to Tuscany.
Thailand:Enjoy island life for 9 days, visiting the stunning sunsets of Koh Samui, Koh Tao and Koh Pha Ngan.
Costa Rica:This 12-day trip takes adventurers across the country from jungles, to volcanoes, to cool coffee plantations.
Time to grab your number one pal and start ticking off those #travelgoals! Enter now at: flightcentre.ca/contest.
==
This post was written in partnership with Flight Centre.