Between now & February 29, 2016, get 40%-off at getpreloved.com with discount code: "modernmix40".
Always excited to support local, Modern Mix Vancouver was reached out to by Canadian brand Preloved to style a couple of pieces from their Spring 2016 fashion collection.  As a boutique brand, Toronto-based Preloved is known for its use of upcycled material, deconstructed and reconstructed into something new and unique.
This past Fall, Preloved celebrated 20 years of eco-friendly fashion. Since the brand's beginnings in 1995, all their clothing has continued to be designed and manufactured in Canada.  For its latest collection, Preloved just released its Scout's Honour collection, which was designed to "take you back to camp with army-inspired pieces and nature inflected designs".
The River Pants are menswear inspired with a ribbed, black elastic waistband, with a slight drop-crotch and trouser-inspired pleats at the front.  They fit slightly baggy at the top, yet the pleats give the a fitted look.  The pants taper down to a jogger-style sweatpant cuff.  The material is a patchwork quilt of masculine khaki green and black, and unlike anything else I have ever owned: khaki material, stitched together with black sweatpant material, and "moto-inspired" ribbed detailing.
As strange as my description makes the pants sound, they actually look pretty good on…when styled properly. Because of the dark colour and patchwork detailing on the pants, I thought it was best to go as neutral as possible for the top, and keep it simple.  Paired with a white tee from Joe Fresh, the River Pants were as comfy as a well-worn pair of sweats, but with unique detailing which kind of gave me a clean and effortless casual look, without looking sloppy.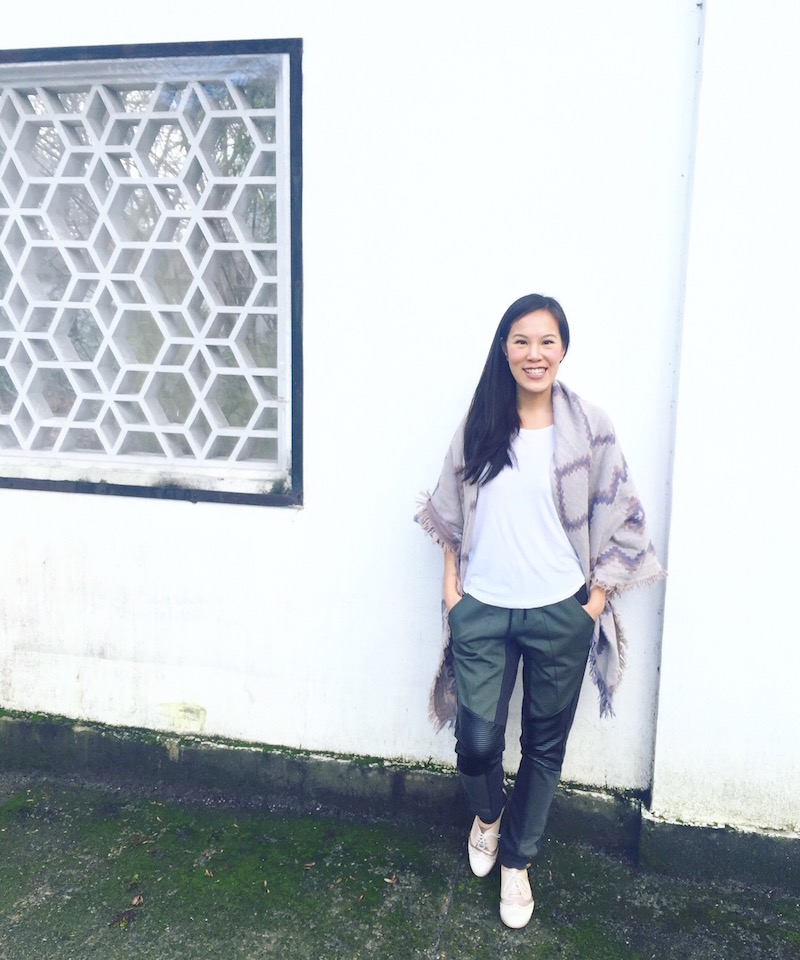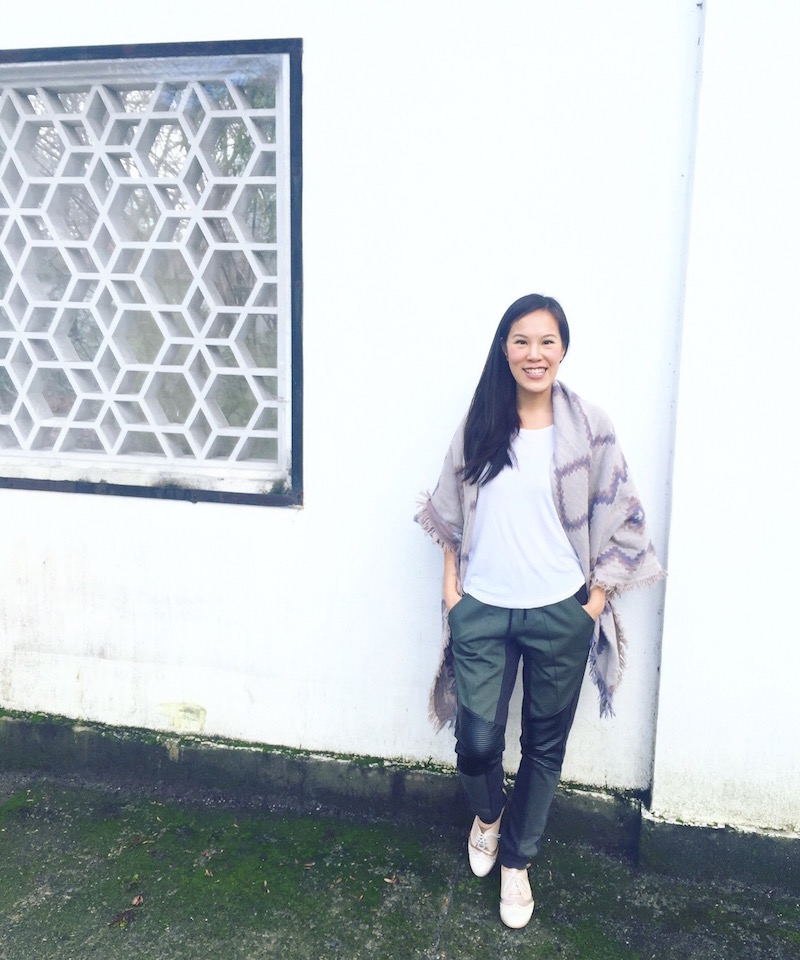 I also love the deep pockets in the River pants – they easily fit my iPhone, keys and credit card, so I don't even need to bring a purse with me when running errands in downtown Vancouver.  Besides, a purse wouldn't match the jogger pants – I'd likely go with a casual cross-body bag, or a rustic backpack.
I didn't have a sweater that would work with the River Pants, so I opted for an ever-so-versatile Wilfred Diamond Mosaic Blanket Scarf from Aritzia to keep me warm.  I don't think any other shade of pink would have worked with this outfit – it needed to be a muted, dusty rose type of colour.
I matched the River Pants with my European Oxford Flats from Ella Shoes (I figured both the Oxford style and the upcycled River Pants were both kind of retro-y), but a pair of Converse Chuck Taylors would also work well!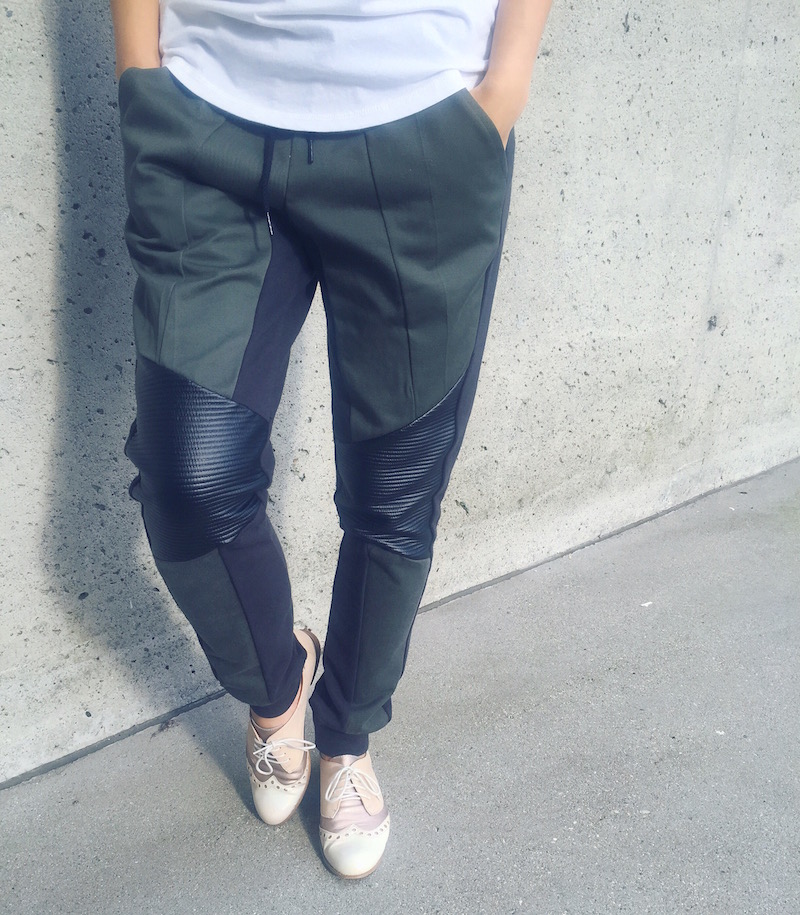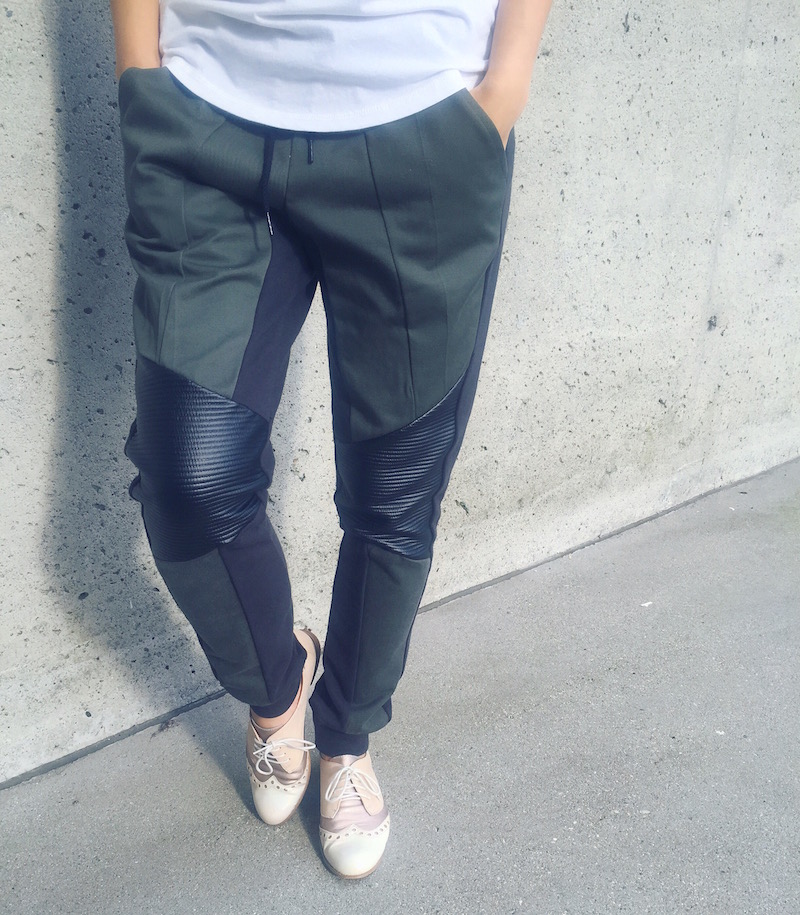 As an alternative to the khaki green and black colour, the River Pants also come in a Mast blue…a dark, royal blue (in place of the khaki green), with metallic blue detailing.  I think the blue colour would be more versatile…in fact, that was the colour I had originally picked out, but unfortunately it was unavailable at the time.
Other pieces in Preloved's Scouts Honour collection includes the Broken Hearted sweater (a crewneck sweatshirt with an oversized red heart), the Charka Top (an oversized, drop-shoulder longsleeved v-neck sweater) and the Promise Top (a basic 5-botton henley long-sleeved tee with patchwork detailing) and the Mist Cardigan (a long, casual cardigan).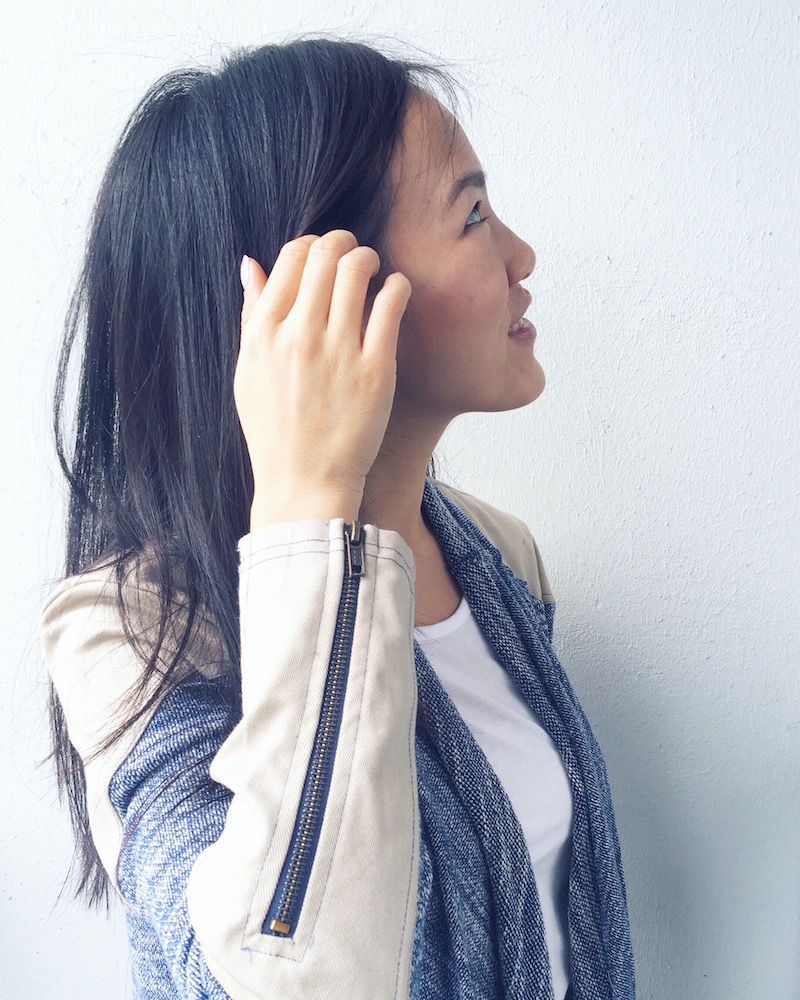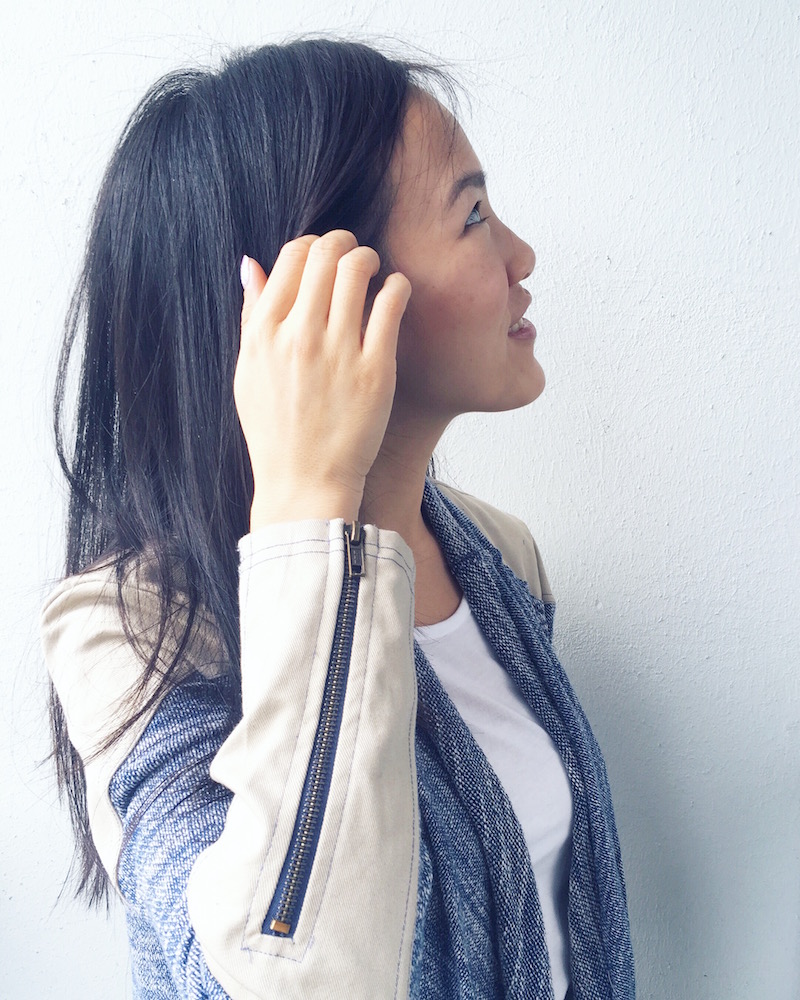 To see Preloved's entire Spring 2016 collection, visit getpreloved.com.  Between now & February 29, 2016, get 40%-off at with discount code: "modernmix40".