In the summer, Modern Mix Vancouver introduced our readers to Fable Naturals, a Vancouver-based, hand-made skincare line, bursting with goodness from nourishing natural and organic ingredients and fair trade practises.
As an avid traveller for both business and pleasure, Fable Naturals co-founder Gwen Richards recently took an eye-opening trip to Morocco, where she had the opportunity to meet with women working in argan oil cooperatives.
Most women have heard of argan oil…I first heard about it as a hair product, however, it turns out there are multiple uses for this one oil in its pure form.  On hair, it can be used to smooth flyaway and split ends, on the hands, it works well as a nail bed and cuticle moisturizer, and, as a facial oil, it can be use for all skin types – including oily skin!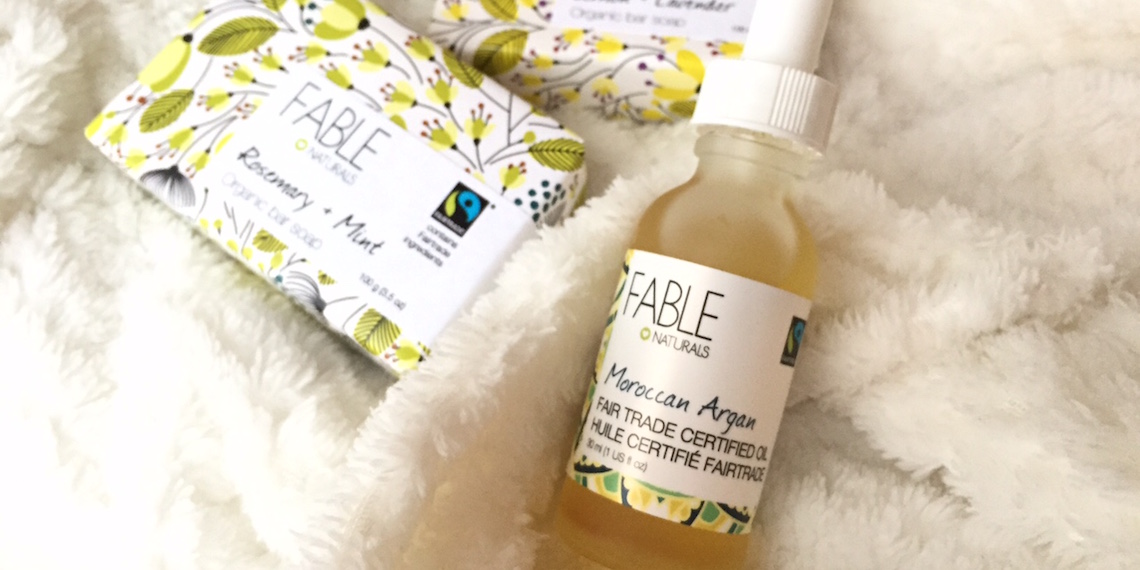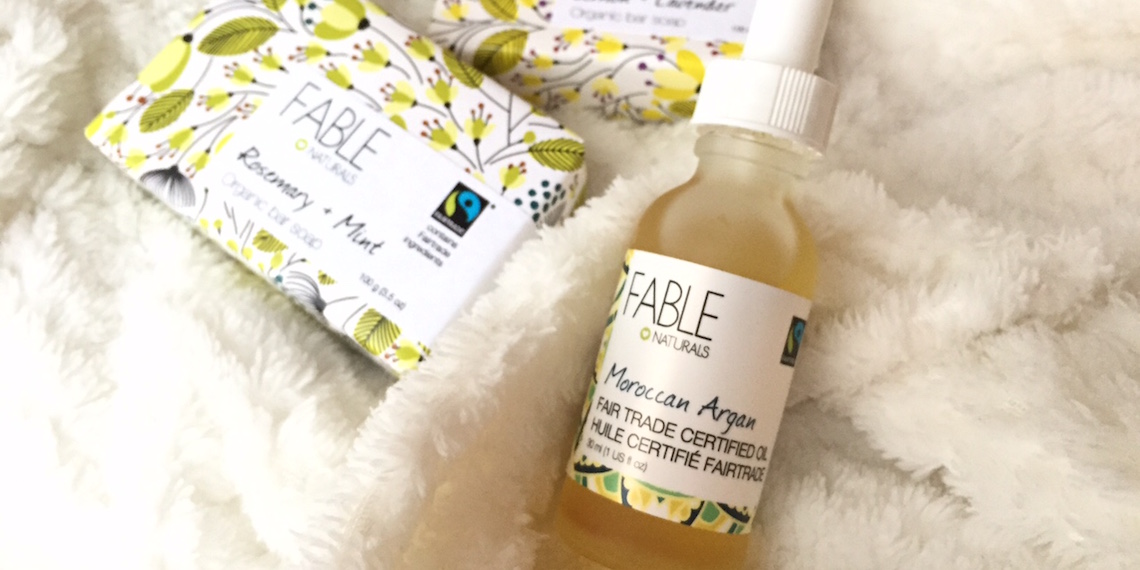 In Morocco, argan trees grow in a 26,000 square-kilometer UNESCO biosphere reserve in the Southern part of the country, close to the Atlantic coast. The terrain there is dry and rocky, which provides an ideal soil environment for the spikes argan trees.  The trees produce a type of nut approximately the size of an almond, surrounded by a pulpy fruit.  Sometimes, it can take the fruit over a year to reach maturity!   Inside the fruit, the hard nut contains one to three seeds. If left unopened, the nuts can last for over a year before pressing, but once shelled, the seeds must be pressed quickly to make a quality oil.
In her research of the argan oil industry, Gwen discovered that not all of the argan oil we use here in North America has a rosy history. Often, the Moroccan women who harvested and processed the argan oil aren't paid enough for them to support their families and rise out of perpetual poverty.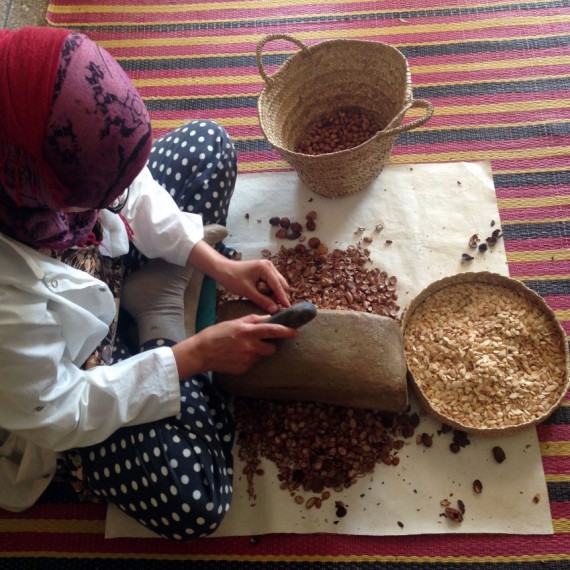 On her trip to Morocco, Gwen visited the first fair trade organ oil cooperative (which was certified through Fairtrade International in 2011), and stocked up on argan oil for Fable's line.  This fair trade argan oil cooperative allows Moroccan women to earn an income and help support their families in a region with high unemployment. During the harvest in the summer months, the women pick the argan fruit and bring them to the cooperative to be weighed. The same women then continue to work in the cooperative after the harvest, cracking open the nuts in the traditional way, by hand.
The women work when their children are in school, but are able to go home and take lunch with them and return to work later.  Fair trade, female-only cooperatives mean that these women are paid a fair
 wage, allowing them to support their families, keep their traditions alive, and grow towards independence in Moroccan society.
Now, on the other side of the world, Vancouverites like us can supplement our beauty routines with this nourishing oil, while feeling good about the fairtrade practises used in extracting this product.  Fable Natural's new fair-trade Argan Oil product retails for $28 (30 mL) and $42 (60ml).  For more information about Fable Naturals or to purchase any of their products online, visit: fablenaturals.com.
MMV x Fable Naturals Giveaway
Give your skin some much-needed TLC this winter with a trio of fair trade lip balm and argan oil from Fable Naturals (value: $50).
The Argan Oil is sourced from a fair trade women's cooperative in Morocco, which creates employment for local women and empowers them to earn an income and support their families.  The Lip Balm combo pack (Mint, Lemon and Vanilla Orange) comes in 100% compostable tubes that are made from recycled paper. The lip balm is made from all natural ingredients, including fair trade cocoa butter and olive oil.
Open to Canadian mailing addresses. Enter below through Rafflecopter: