The Vancouver Gluten Free Expo is coming back to our city on the weekend of January 16 & 17.  Even if you're not gluten-free, this is a great healthy-food marketplace to check out.
I went to the 2015 Gluten Free Expo, and absolutely loved it, so I'm glad to see Canada's largest gluten-free event return for another year to Vancouver at Canada Place.  Keep in mind that I'm someone who can spend hours wandering the aisles of Whole Foods checking out new products, reading ingredients, and thinking about what healthy meal I want to try next. I'm not gluten-free, but I love how all the brands showcasing and sampling their products had a focus on health and wellness. Think of this as a smaller version of the highly popular EAT! Vancouver, but with a focus on healthy, gluten-free picks.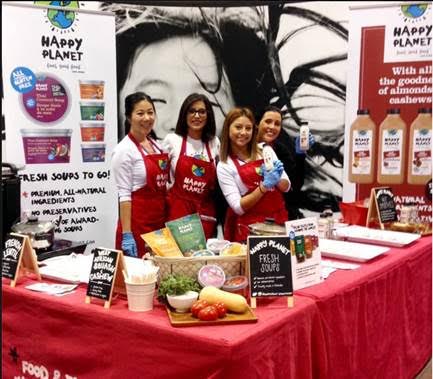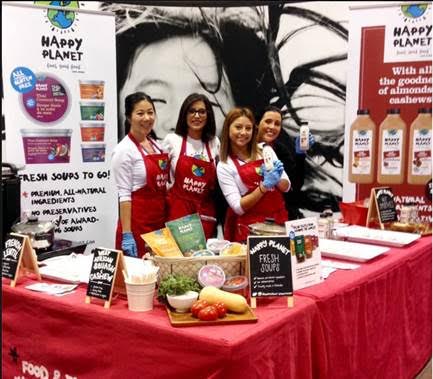 Last year, there were a couple of new brands launching in Vancouver at the Gluten Free Expo. For example, high quality pasta sauce from Mia's Kitchen (including a Sriracha variety!) that would normally retail at around $10, was going at a steal for $4 or so. I think part of the reason why I got such amazing deals was because I showed up in the last two hours of the expo, and many of the vendors were trying to sell off their remaining products and samples. But regardless of when you go, there will be food (and gluten-free beer!) samples, and products at special pricing.
I walked out of the Gluten Free Expo last year with two massive bags of samples and purchases: jars of premium pasta sauce, rice pasta, dip mixes, "It's Not Bacon" salad toppers made of coconut flakes and more.  Since some of these brands are only available at specialty retailers in Vancouver, if there is the option to purchase directly from the brand at the Gluten Free Expo, my advice is to stock up on products you like, rather than trying to find it at a grocery store later on.  For example, I haven't noticed the Mia's Kitchen pasta sauce at any of the grocery stores where I shop, and I would have liked to purchase more.
In addition to the food market, health experts will be presenting live on stage or doing cooking demonstrations throughout the weekend at the Gluten Free Expo.
Vancouver Gluten Free Expo 2016 Event Details
Date: January 16 & 17
Time: 10am to 5pm
Location: 999 Canada Place
Admission: $12 online (available until Jan 15), or $15 at the door.
For more information, visit: glutenfreeexpo.ca. See you there!