Especially as a blogger who enjoys discovering new products, I love hearing about what my friends and family all received for the biggest gift-giving occasion of the year.   At the same time,  I can't help but share all the wonderful and thoughtful presents I received this year (and my opinions on them too!).  Clearly , my friends and family know that I love to support local, because so many of the items I received this year were from Vancouver-based brands and small businesses.
In no particular order, here's a peek at some of the gifts that were under my Christmas tree:
"Canadian Reindeer" Chocolate Statue from Temper Pastry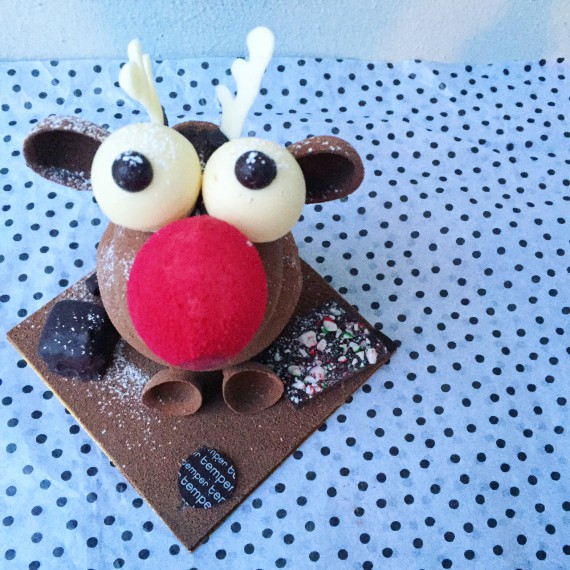 Every year, Temper Pastry in West Vancouver puts together cute holiday chocolate sculptures.  From our friend / real estate agent, my boyfriend and I were the recipients of an almost-too-pretty-to-eat "Canadian Reindeer".  We were sad to start munching on this cute little creature but once you start dismantling the sculpture, it's hard to stop picking at it. For any kind of chocolate statue, make sure you store in a cool area, away from direct sunlight, until you're ready to eat this chocolate sculpture…otherwise it'll start melting.
Anthropologie Casserole Dish & Monogram Mug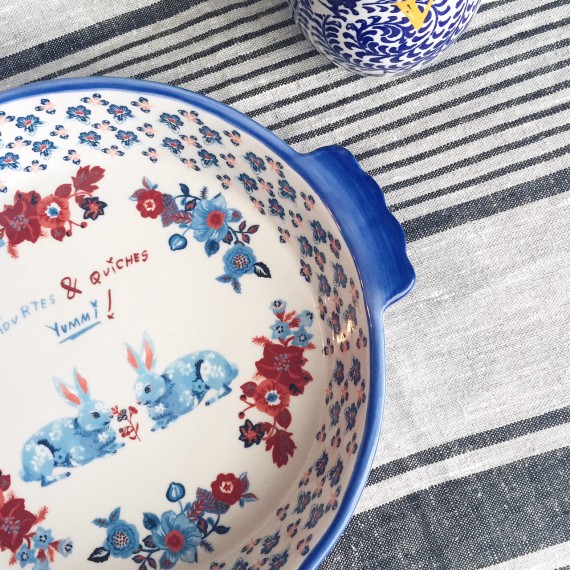 I LOVE Anthropologie's kitchen and dining section.  Their ceramic mugs, bowls, bakeware and dishes are often designed with colourful and whimiscal patterns.  This year, I received an adorable round baking dish for "tourtes & quiches", with a vintage floral and bunny pattern, as well as a monogrammed mug.  Time to get baking!
Voluspa Mini Travel Candle Trio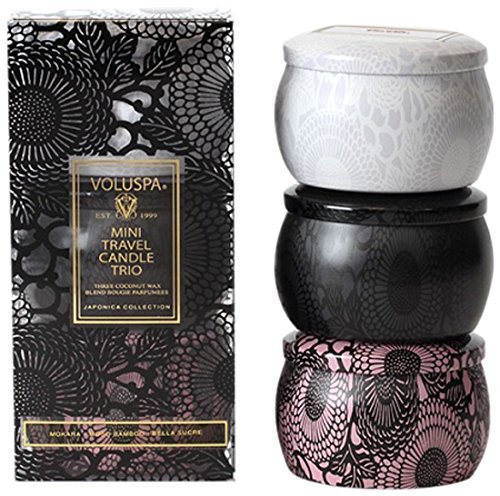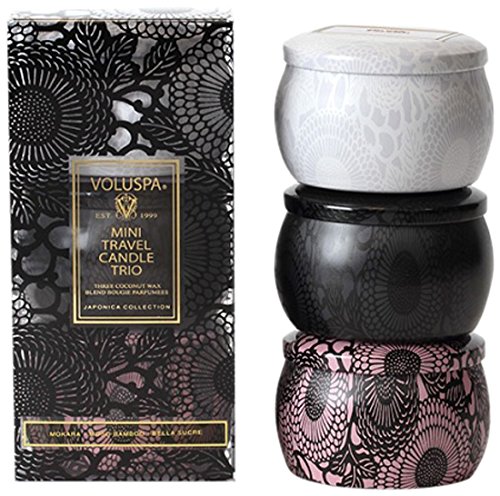 I love high-quality candles, and I find that these luxurious cold-pressed coconut-wax candles from Voluspa have long-lasting scents that'll make your home smell beautifully.  From a practical point of view, I like how the candles have lids on them, so they don't get dusty when you aren't using them.
Frost Bites Tangerine Passionfruit Cordial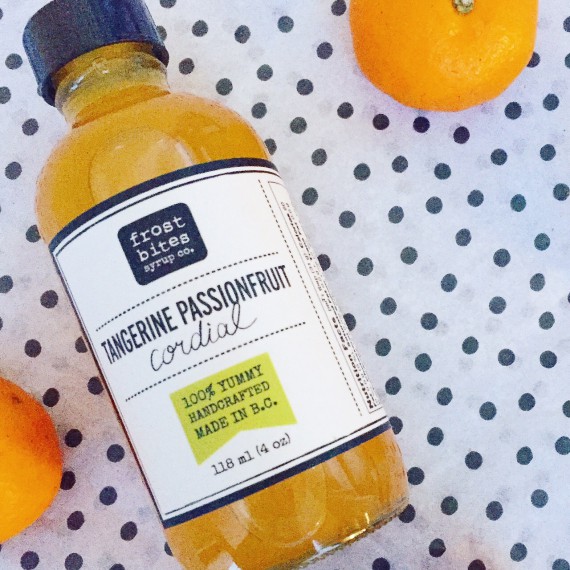 From this year's Make It Show at the PNE, my friend gifted me a bottle of Tangerine Passionfruit Cordial from Frost Bites Syrup Co.  This sweet syrup is perfect for adding to cocktails or to flavour soda water.  Frost Bites is based in BC, along the Sea to Sky corridor.
Escents Natural Wellness Blend Trio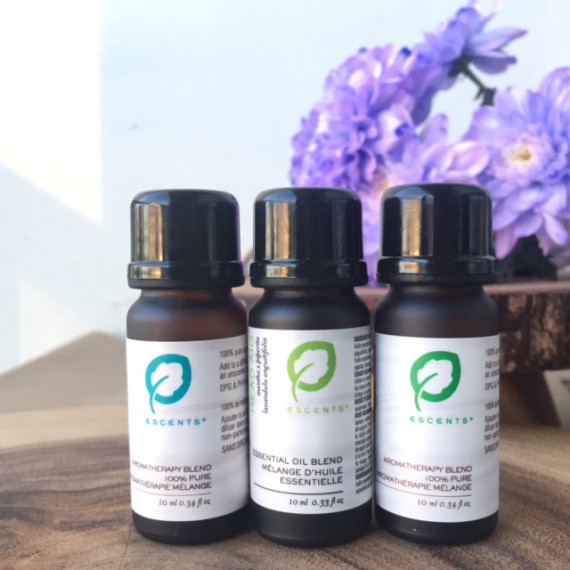 This trio of natural essential oils is blended with health and wellness in mind, aiding in the ease of tension, stress, and cold symptoms.  You can add these blends to unscented liquid soap or moisturizers, or use in an aromatherapy diffuser.
Body Shop Christmas Cracker

The Christmas Crackers from Body Shop are a fantastic office gift.  When you work on an all-female marketing team, you can have fun gifting everyone on the team girly stocking stuffers.
Saje Pocket Pharmacy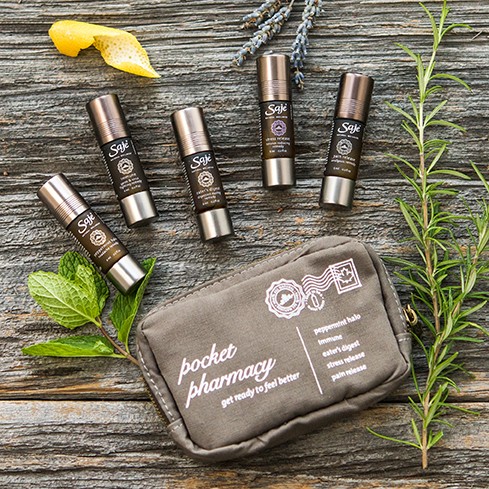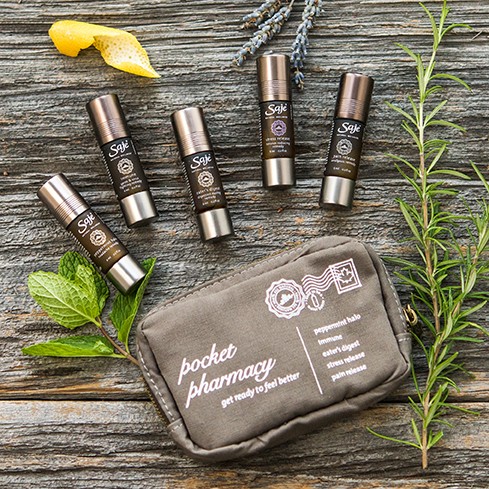 I received a Saje nebulizer for Christmas two years ago, and have been accumulating essential oil products from them ever since.  This "Pocket Pharmacy" set offers essential oils for the girl on the go, and includes mini versions of this Vancouver-based company's top-5 best selling therapeutic remedy roll-ons: Peppermint Halo, Stress Release, Pain Release, Immune, and Eater's Digest.
Roots Cabin Cardigan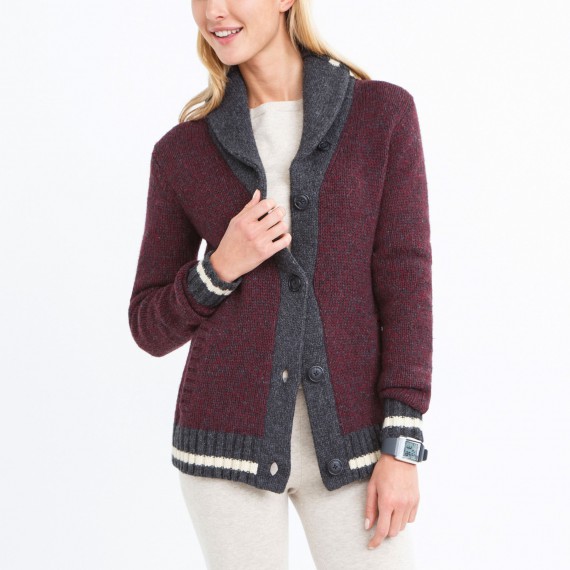 Thanks to my mom, this thick cardigan from Roots was crossed off my Christmas wishlist.  The grey and purple-y wool knit blend gives the cardigan a cozy and rustic look.  It also comes in the classic grey/red/cream Roots colour.
Happy Socks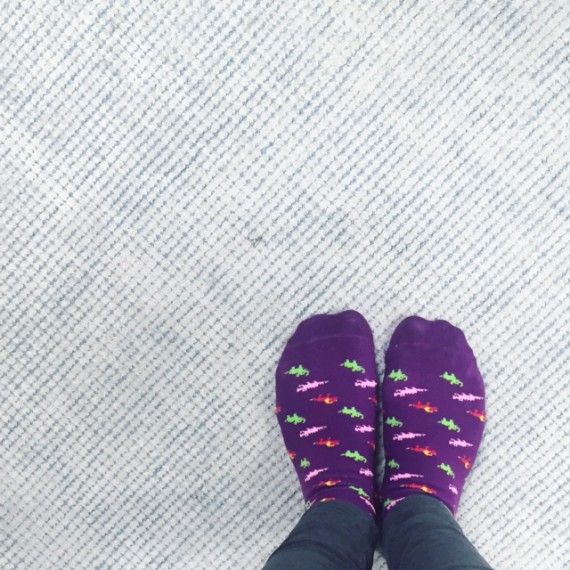 Finally, a little stocking stuffer…for me, from me!  On Boxing Day, I found a pair of Happy Socks on sale for $5 at Umeboshi on Main Street.  There was also a matching pair for men at the same price, so I bought those too for my boyfriend to wear.
===
Hope everyone had a wonderful Christmas!