Italian luxury brand Moncler is the latest retailer to open on Vancouver's Alberni Street. This is Moncler's second free-standing location in Canada – with the other in Toronto – and the luxury retailer continues to expand its brand worldwide.  It joins other luxury retailers on 'the Rodeo Drive of Vancouver', including Strellson, Bruno Cucinelli, Versace, and Tory Burch.
Founded in Milan in 1952, Moncler is an apparel brand known internationally for its down jackets and sportswear for both men and women.  The name Moncler is an abbreviation of Monestier-de-Clermont, an Alpine town in Grenoble, France.  While the retailer is founded in Italy, Moncler's flagship store is located on the Rue du Faubourg Saint-Honore in Paris.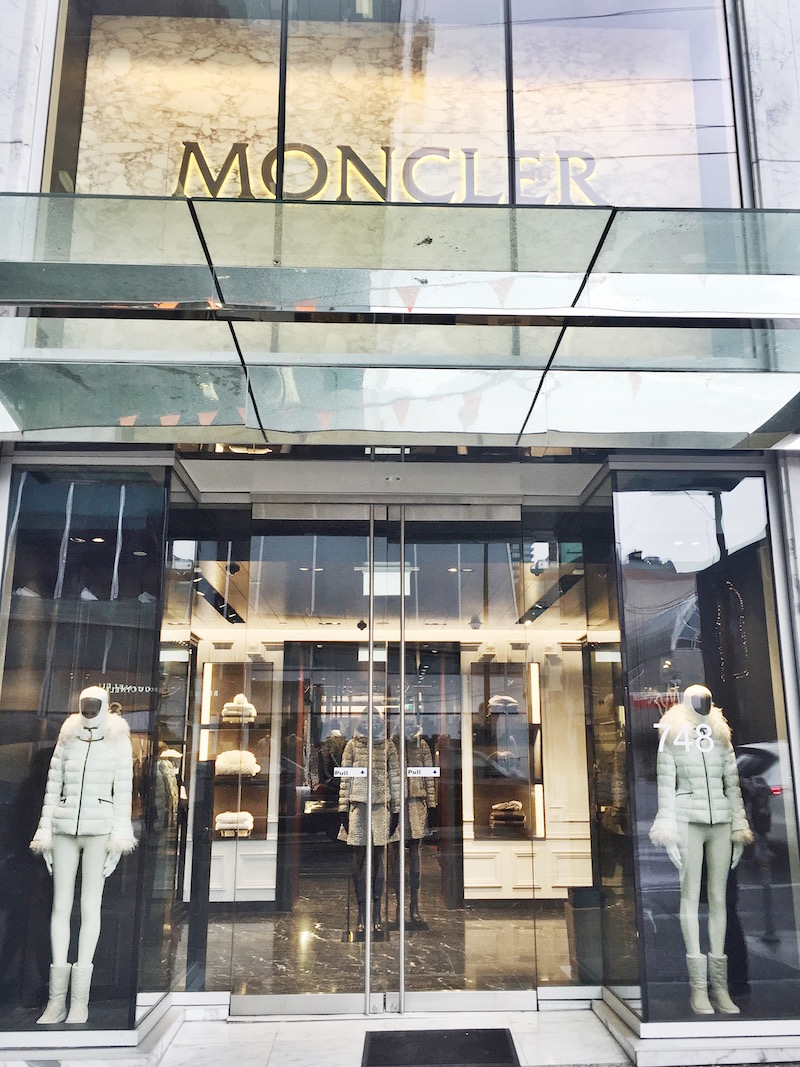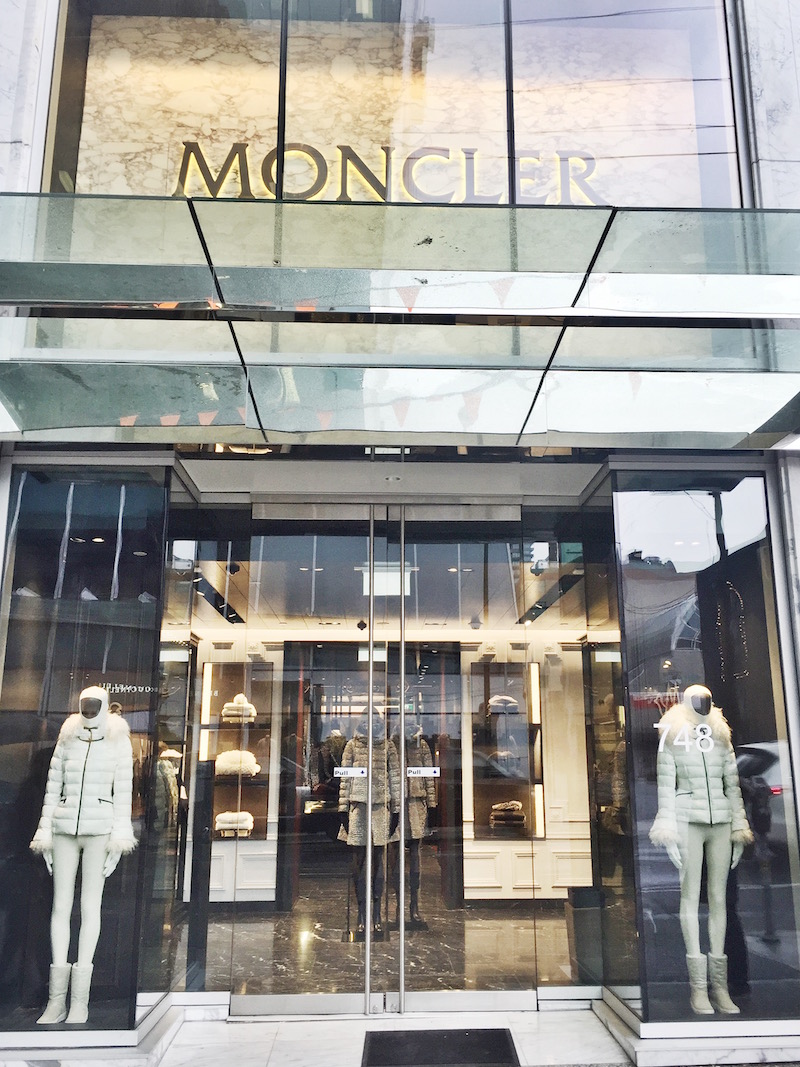 Modern Mix Vancouver was invited to the official opening of the boutique, which was designed using the finest natural materials.  The result is a unique interior, with elegant French wood panelling in chêne fumé wood and grigio carnico marble inserts used for the floors and walls to add movement to the space.  Moncler-branded skis are affixed to the outer wall and can be seen through the large glass windows as one walks west down Thurlow Street.  The interior was designed by Gilles & Boissier, an architecture studio which has designed Moncler's other stores in New York, Los Angeles, and Aspen.
The new Vancouver boutique offers a complete range of Moncler's products, including the Moncler Grenoble ready-to-wear line, and the Moncler Gamme Bleu and Moncler Gamme Rouge collections.  Along with outerwear, the store also carries boots, shoes, sunglasses, and other accessories.
Moncler is located at 748 Thurlow Street in downtown Vancouver.  For more information, visit: moncler.com.