In the extremely competitive fashion industry, one area of apparel is outpacing the rest: fitness apparel.  This is particularly relevant to Vancouver, as we are a city known for our Westcoast dedication to living a healthy, active lifestyle.
Introducing RYU, a "new" brand opening its first flagship location in Kitsilano on West 4th Ave.
Fashion industry veteran Marcello Leone bought out this tanking Portland-based brand in 2014, moved the headquarters to Vancouver, and has spent the last year re-imagining and reinventing it with a team of designers who have years of experience in the fitness apparel industry. Other than the RYU name, the products it offers and the values it stands by are completely different from the original RYU, which had a focus on mixed martial arts.  The entire brand was stripped and gutted, the team built from scratch, and not a single thing was kept except for what the name is an acronym for: Respect Your Universe.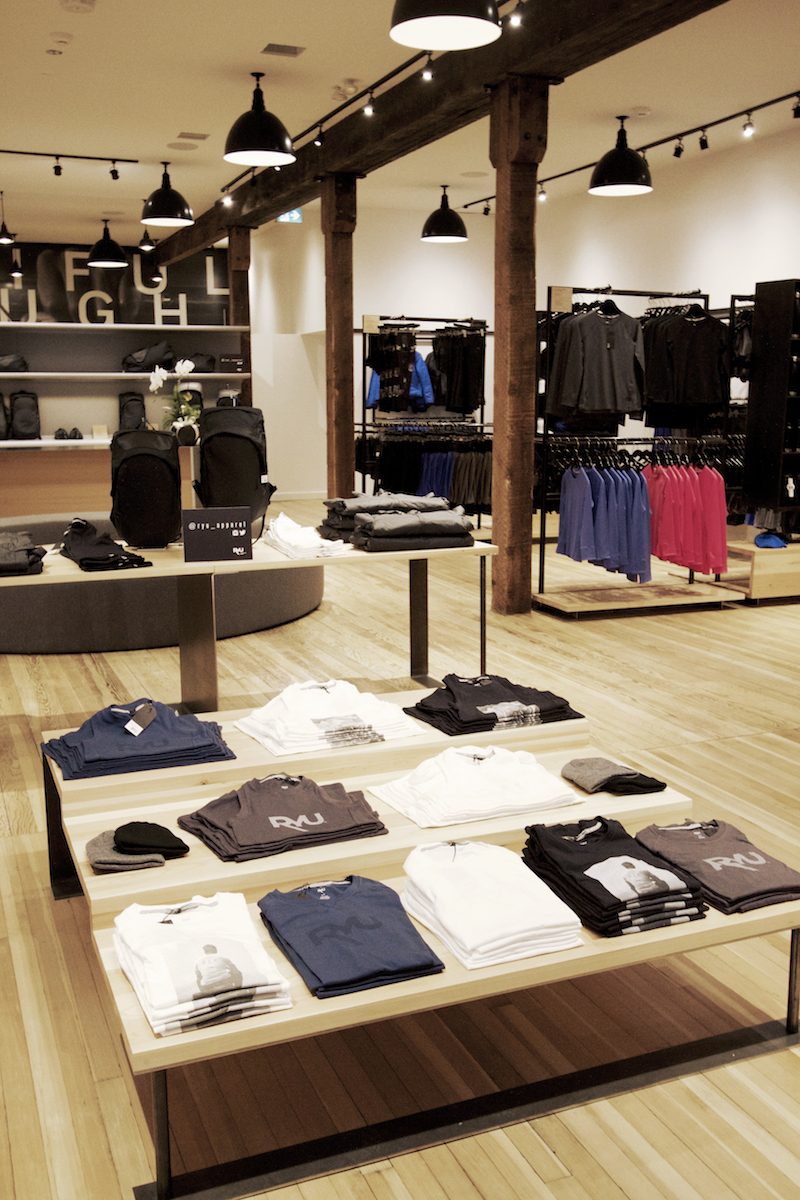 At the core of the new RYU brand is their BEAUTIFUL/TOUGH "Athletic Tech Apparel" brand DNA, a commitment to design items for men and women that combine innovative tech training attire with sleek design. Designed to be tough enough for your harshest workouts, yet beautiful enough to fit your life outside the gym, all pieces in RYU's collection will focus on clean line, modern styling and intricate detailing.
With technical advancements in fabrics used to design fitness apparel, a pair of spandex bottoms is no longer just a pair of spandex bottoms, it's a pair of RYU "TecLayrTM Tough HiRise Tights", designed with a "TriLayr waistband" to help compress and shape, 4-way stretch fabric with moisutre wicking properties, with flatlock seams to reduce chaffing.  We tried on a pair of the RYU tights, and the high waistband gave us a flattening tummy tuck, without being too constraining.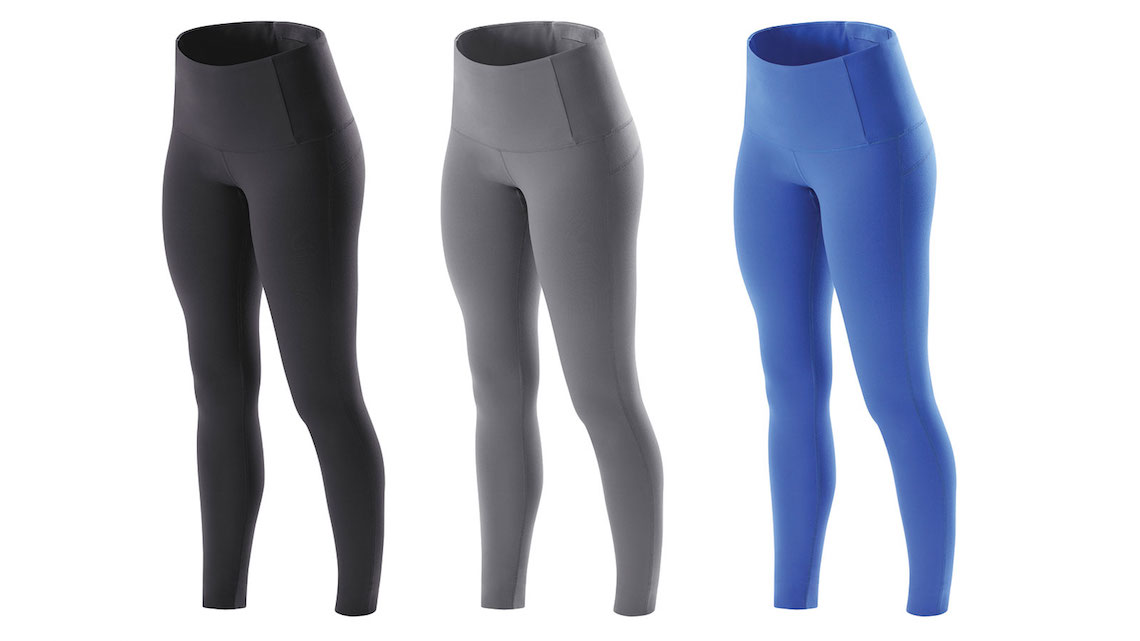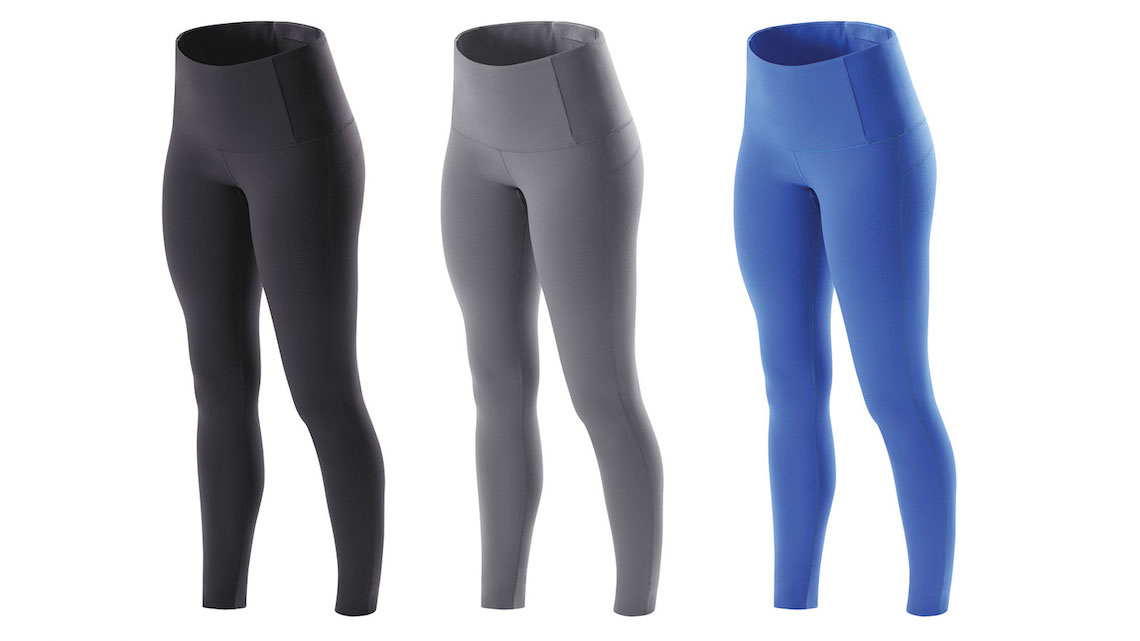 Not to be missed is RYU's extensive bag and accessory selection, including this sleek Locker Pack backpack which is a very practical combination of function and style.  It doubles as a portable locker which can be hung anywhere, the unique drop front design opens to reveal everything securely organized like a filing cabinet. Fabricated with a durable blend of "RTec" canvas cotton and polyester, with leather detailing on the lid and straps, this tough wearing fabric has an incredibly soft feel that gets better looking the longer it is worn.
You may have already seen this backpack mentioned in Modern Mix Vancouver's Holiday Gift Ideas for the Modern Man.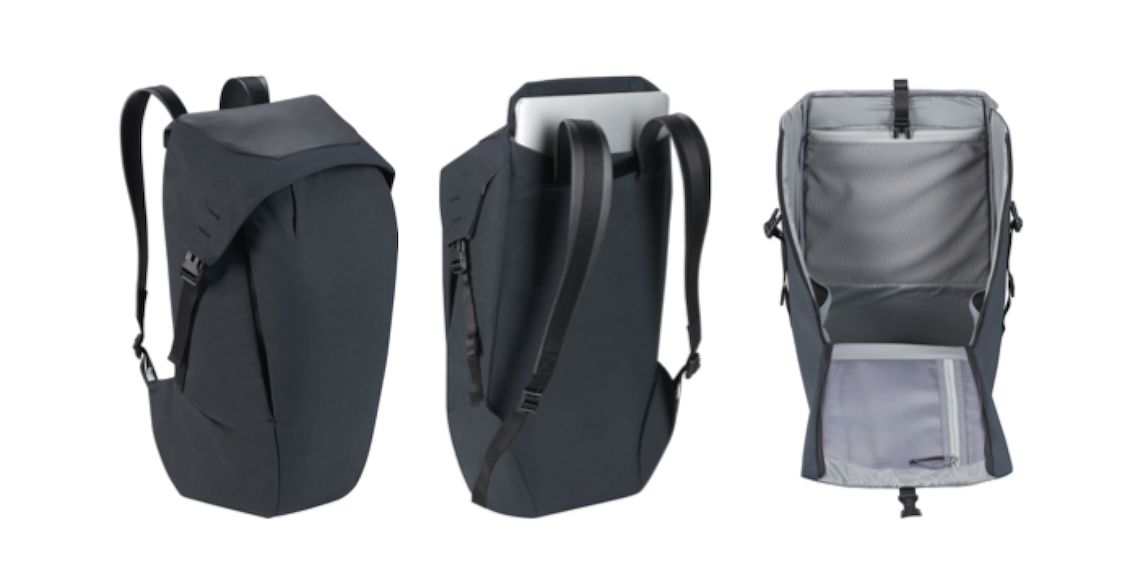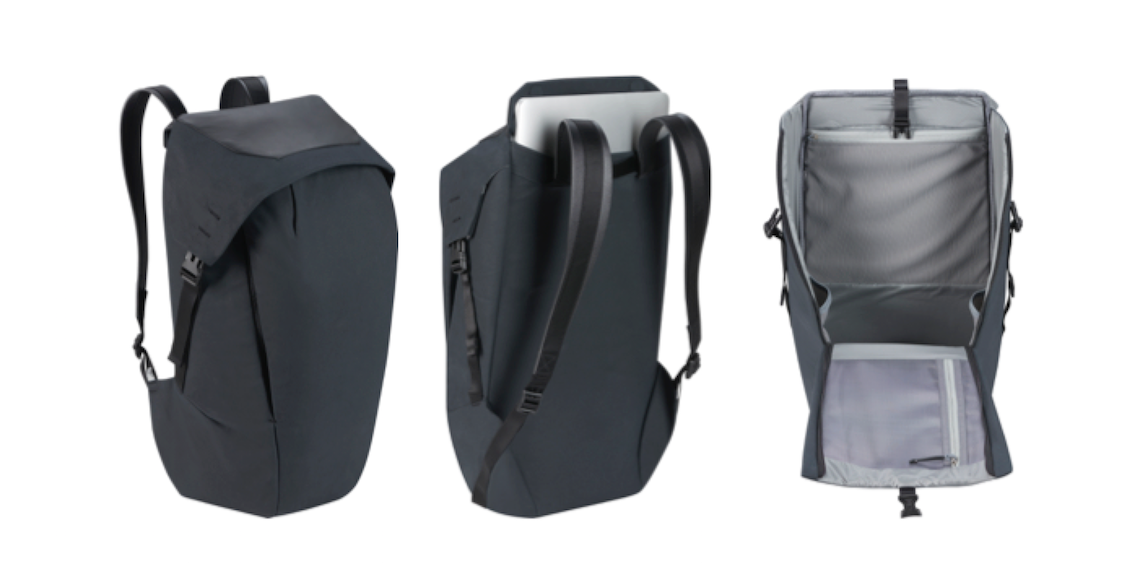 RYU's flagship store opened in late November at 1745 West 4th Avenue in Vancouver's Kitsilano neighbourhood. The two level, 5,700 sqft store also feature a nutrition bar and community space, and is set to be the first of several brick and mortar locations.
For more information, visit: ryu.com.