Conveniently located five minutes from Seattle-Tacoma International Airport, and 15 minutes from downtown Seattle, Cedarbrook Lodge is a hotel and event destination that combines the convenience of its location with the ambiance of a serene Pacific Northwest oasis.
There are 167 rooms available to be reserved at the two-storey Cedarbrook Lodge, spread out among three buildings: Alder, Spruce and Dogwood, situated on 18 acres of restored wetlands.  On a girls' spa weekend getaway out of Vancouver, my mom and I stayed at the newest building, Alder, newly built in January 2015.
Even on a rainy weekend in November, we could still appreciate the lush beauty surrounding the resort.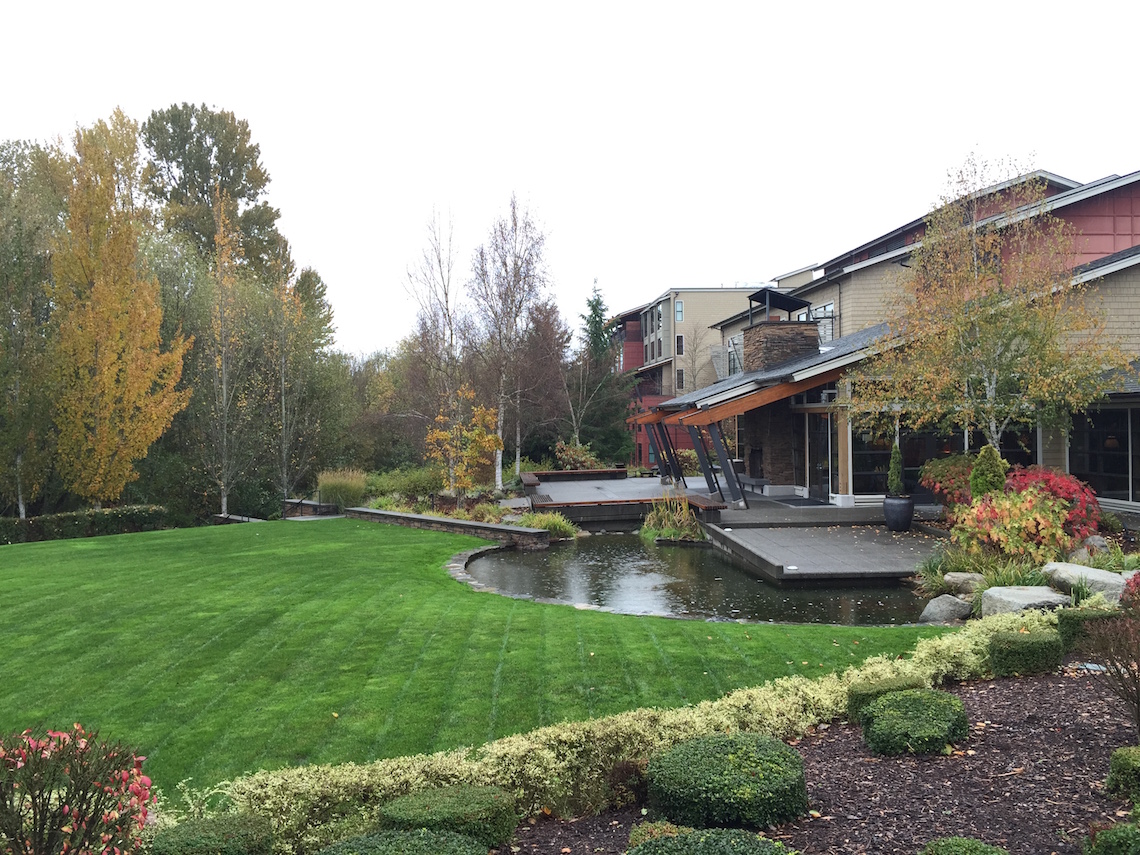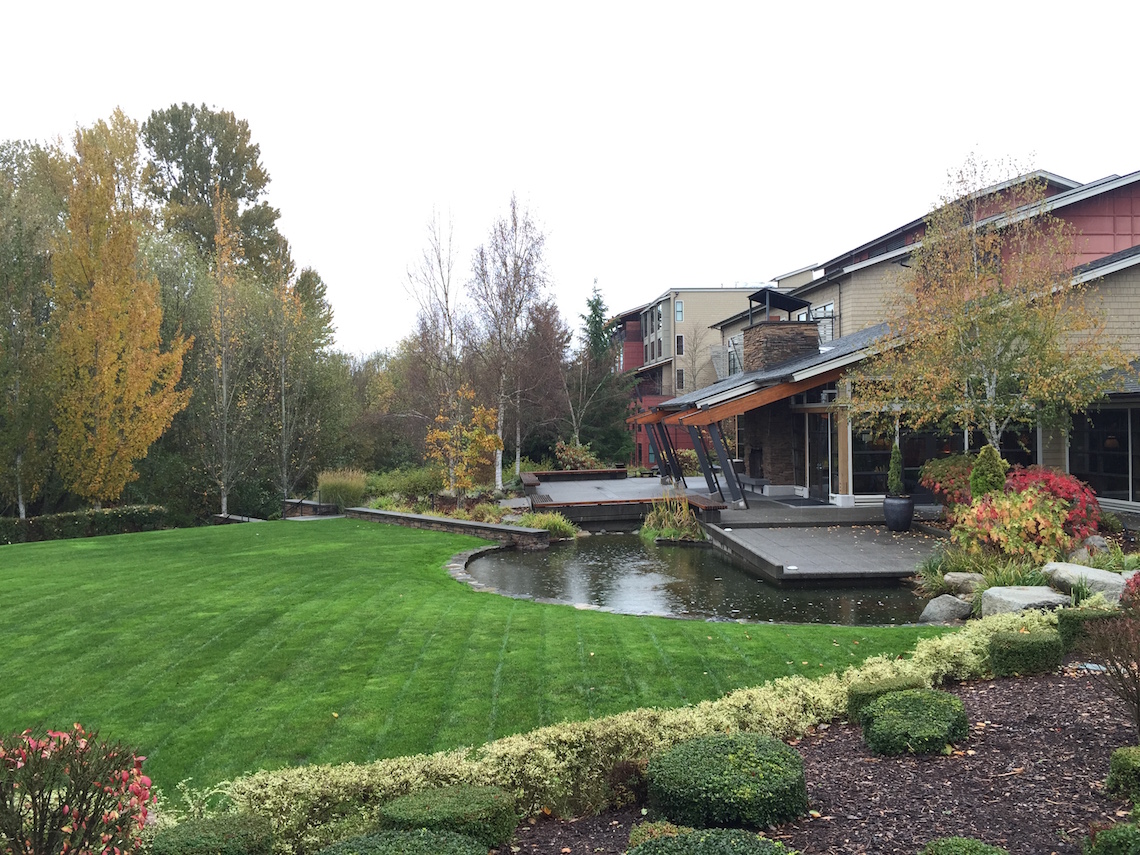 The room we stayed in was quite standard, we had a view which looked out onto the chef's garden, and a trail.  One thing neat about the accommodations at Cedarbrook Lodge is their "Pillow Menu". From the "Buckwheat Pillow" (which relieves body aches and pains, sleeplessness and snoring), to a "Body Pillow" which is huggable from head to toes, to the firm "Prominent Pillow" which offers extra neck support for side-sleepers, these 8 options allow users to switch out their standard hotel pillow for something more custom.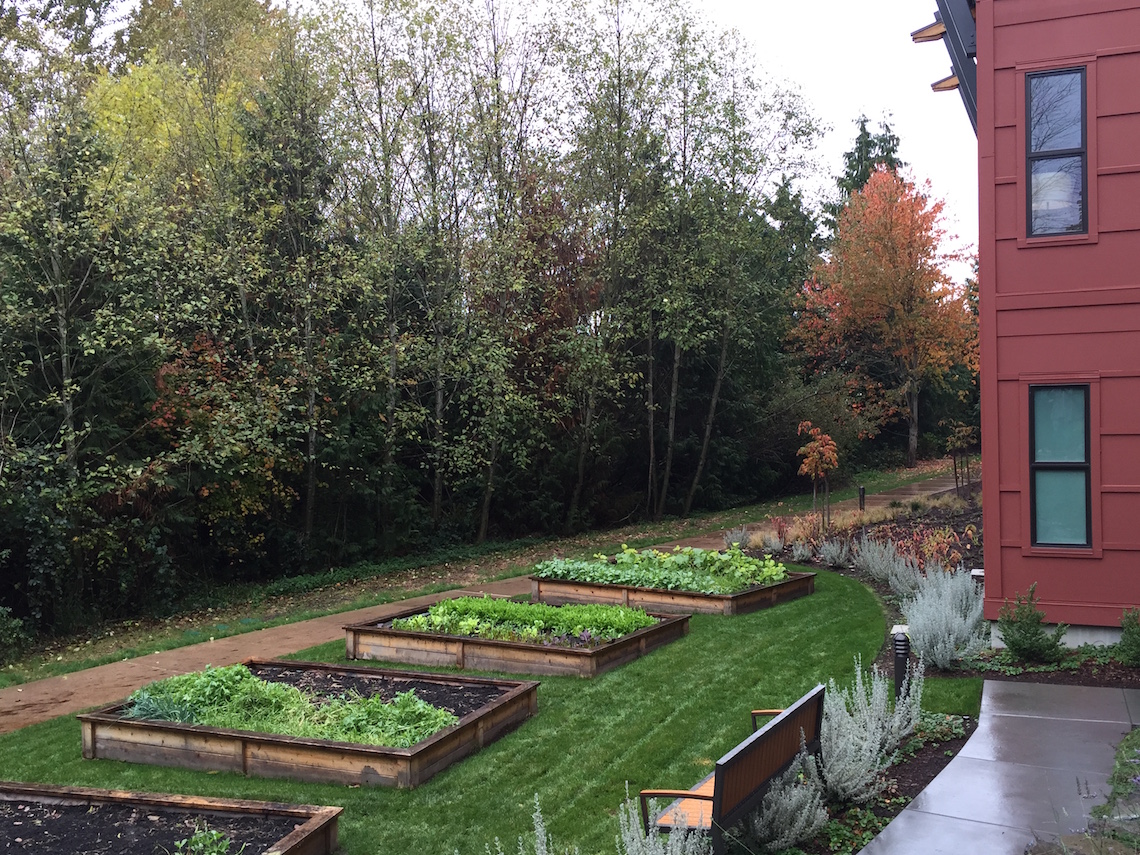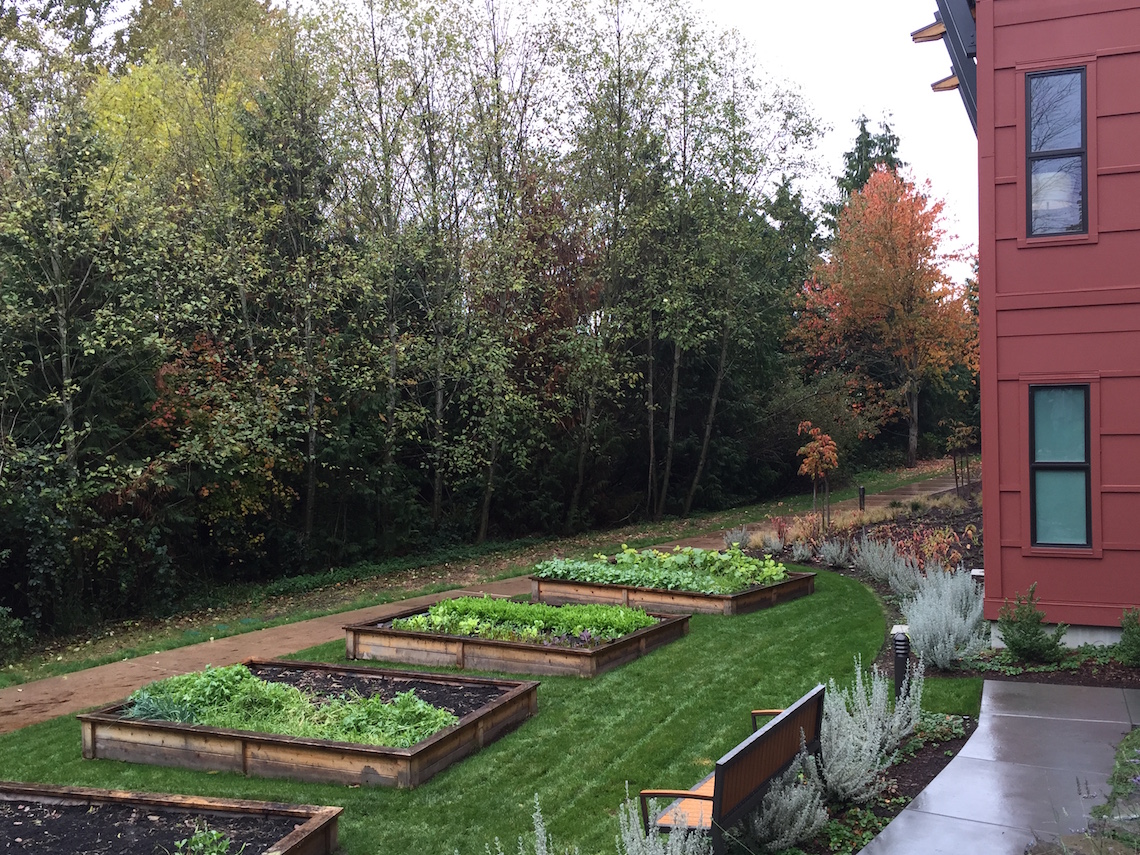 The highlight of the trip was our experience at The Spa at Cedarbrook.  The Spa consists of two couples rooms, a Vichy shower treatment room, fireside relaxation room, two aesthetician treatment rooms, four manicure and pedicure stations, a shared serenity suite with soaking tub, separate men's and women's locker rooms, and a patio for group events.
If you remember from an earlier post on Modern Mix Vancouver, we went on a weekend getaway to Semiahmoo Resort in Blaine, Washington.  Whereas Semiahmoo Spa offers more sea-inspired treatments (utilizing Seaflora's hand-harvested seaweed products), Cedarbrook's offerings seems to be more focused on land elements prevalent in the Pacific Northwest, with mud wraps, a 'root and rock' massage and 'rainwater therapy'.  The Spa draws upon Cedarbrook's serene and lush location, offering guests a farm-to-face experience, featuring pure plant botanical spa treatments derived from all-natural, ethically sourced ingredients.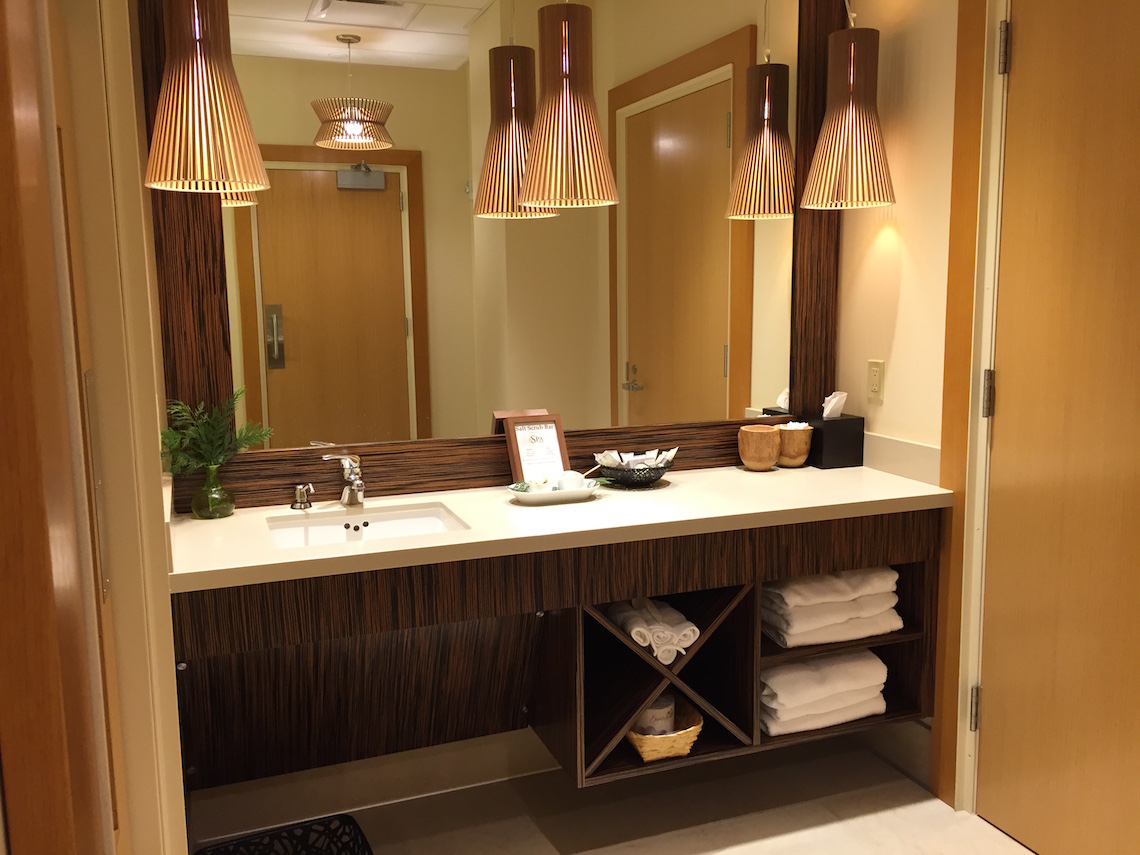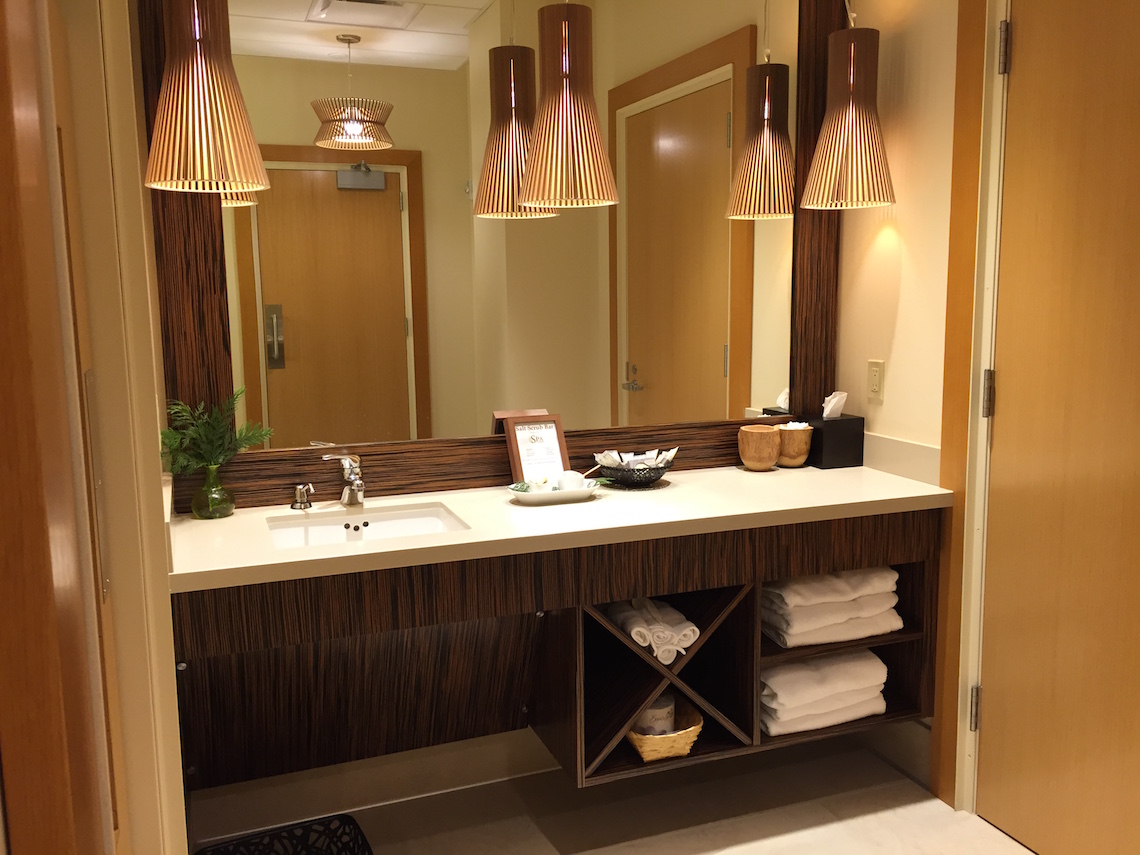 On our girls' weekend getaway, my mom and I opted for what we thought was the most unique treatment on the menu: a hot "Petrified Wood" massage.  When we saw this on the treatment offering list, we thought: what is a wood massage and why is it so petrified?! 
Turns out, Petrified Wood is another term for fossilized wood, which has been lacquered and polished to have the same texture as the stones in a hot stone massage.  Apparently, the jagged shape of petrified wood provides a better grip than stone, and retains the heat better than stone.  As the recipient of a hot Petrified Wood massage, I couldn't really tell the difference between this and a hot stone massage, but in any case, it was very serene and relaxing.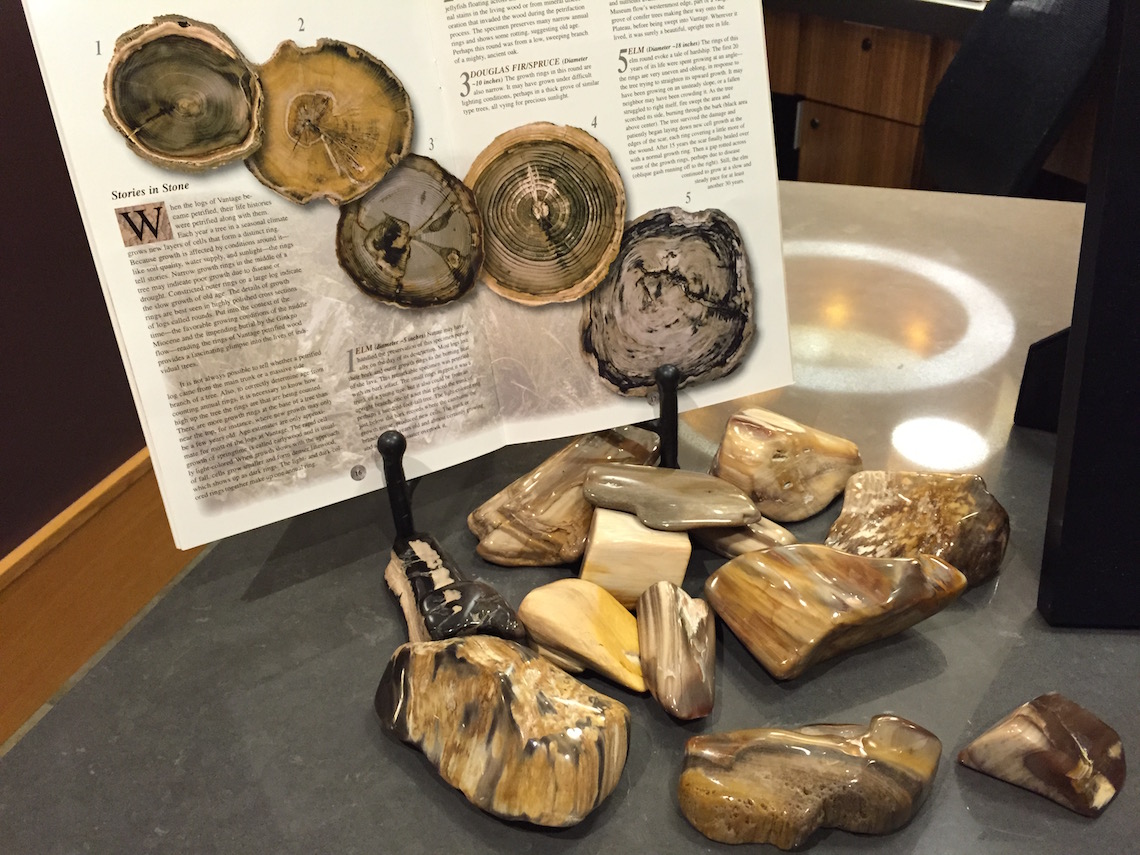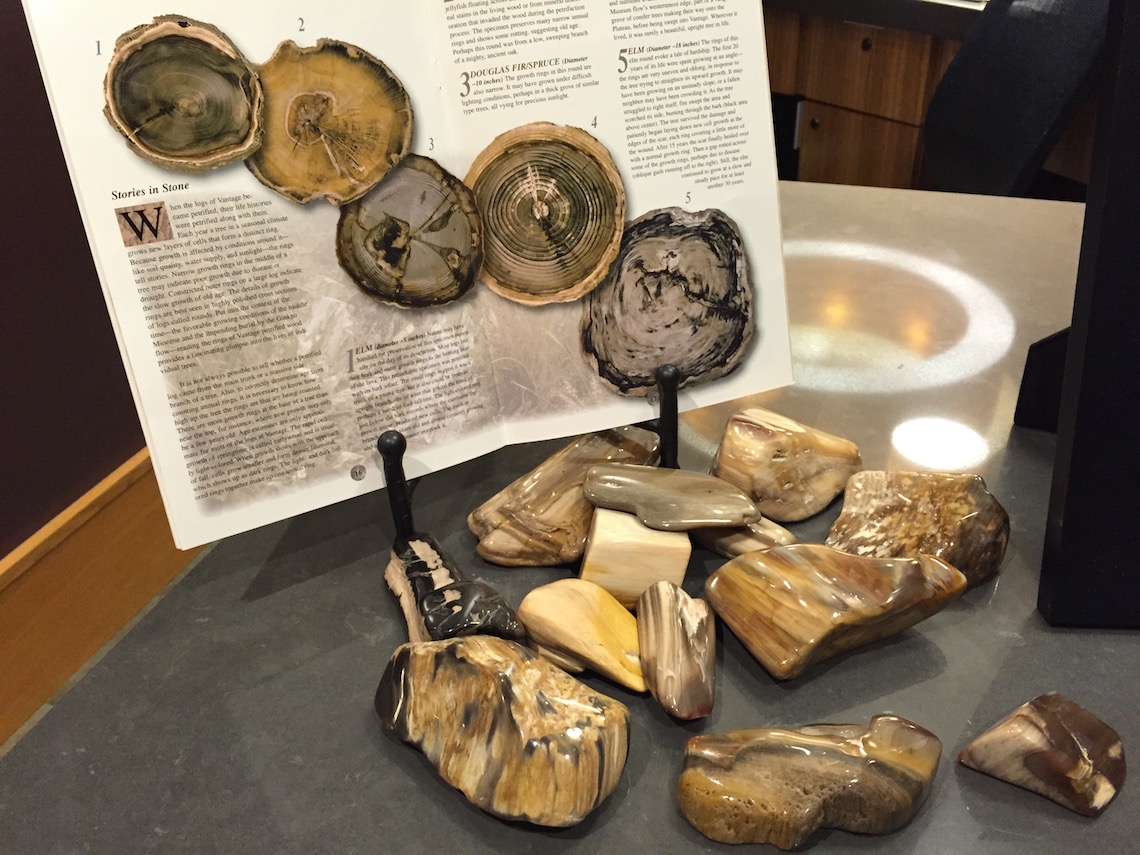 We also did a 20-minute aromatherapy foot soak, which consists of all the services you get during a manicure (nails trimmed, calluses removed, etc.), minus the polish.  Every foot soak is customized, you have the option of picking the herbs and scents you want in your treatment.  If your feet are tired and need to be soothed, opt for a combination of mint and chamomile, if you're looking to energize, pick citrus rinds.  These dried ingredients are then put into a cloth satchel, and placed in your warm foot bath, like a tea bag in water.
Other unique treatments include the "Rainwater Hydrotherapy Remedy", where you are given a full body exfoliation, then a giant shower rod with faucets attached to it rains down on you with warm water, rinsing you while you're still on the table.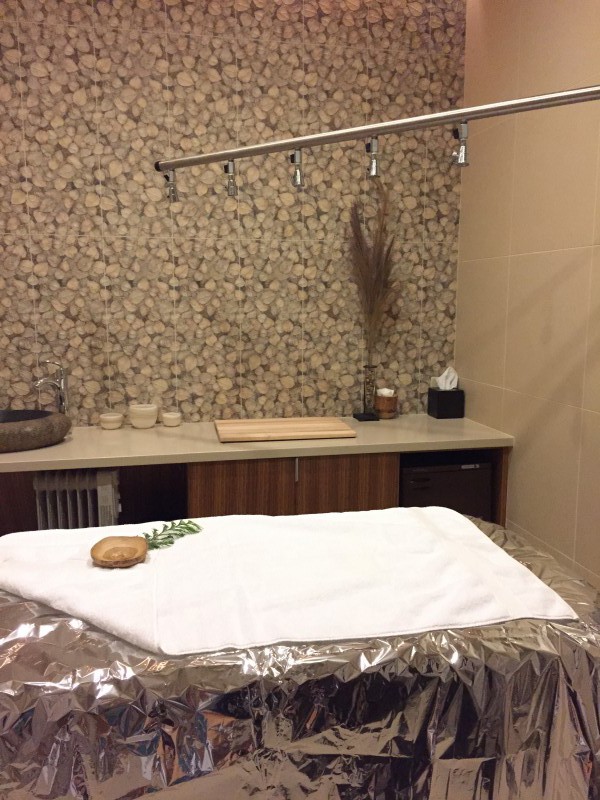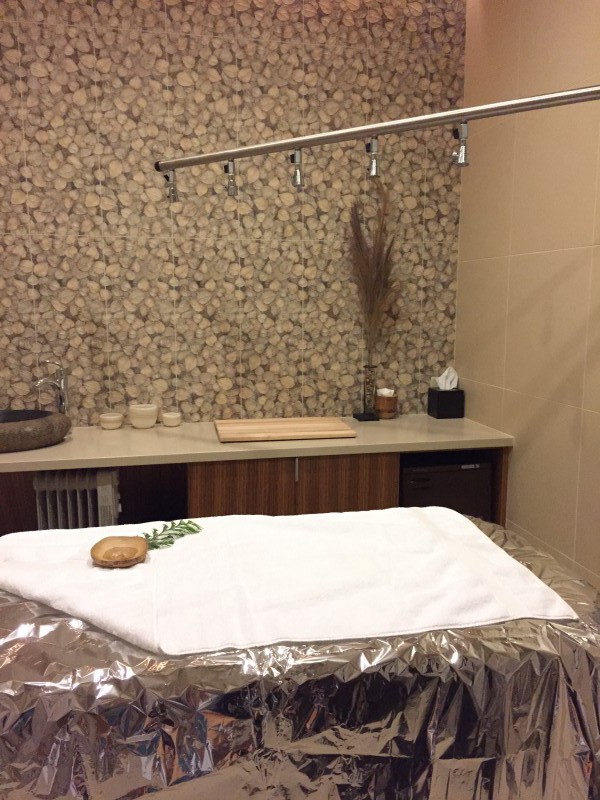 Before or after your spa treatment, guests at Cedarbrook can experience the Bath Salt Bar, where you can blend your own complimentary concoction of sea salt and various dried florals (rose, lavender), roots (ginger) or citrus (orange peel) and take home a bit of Cedarbrook with you.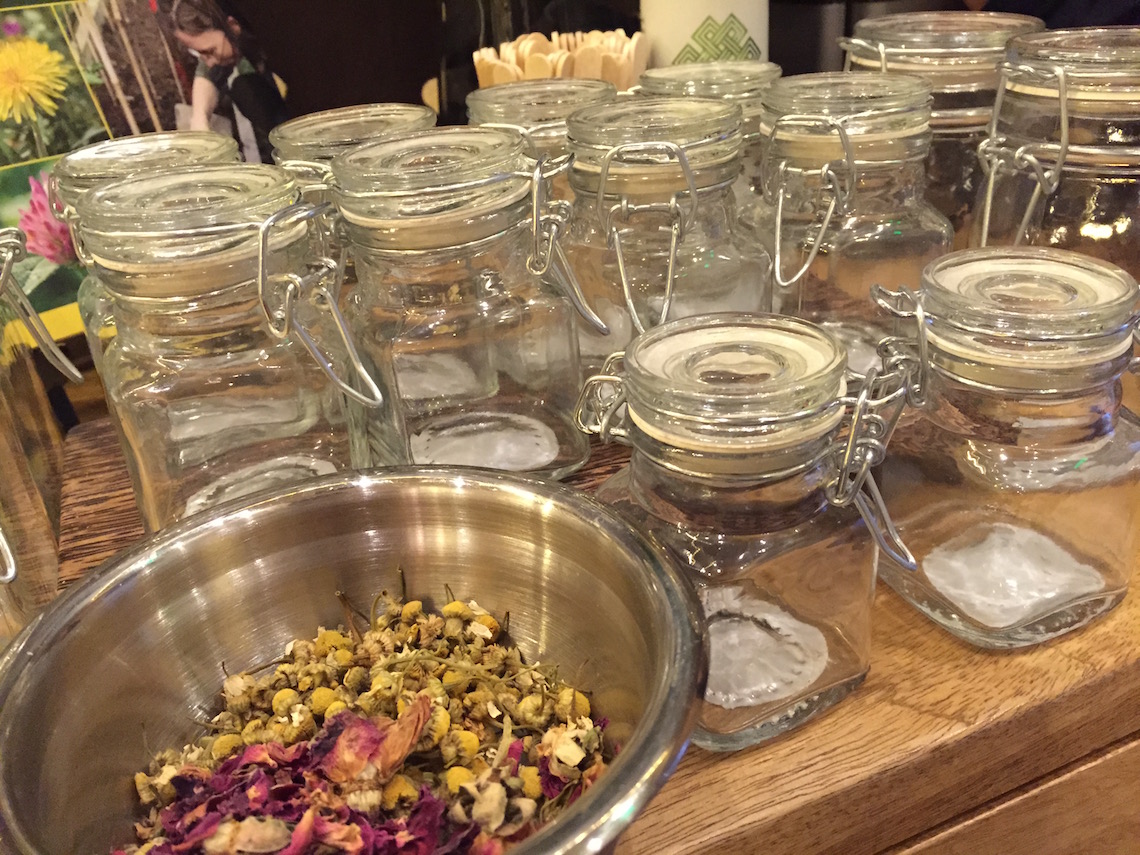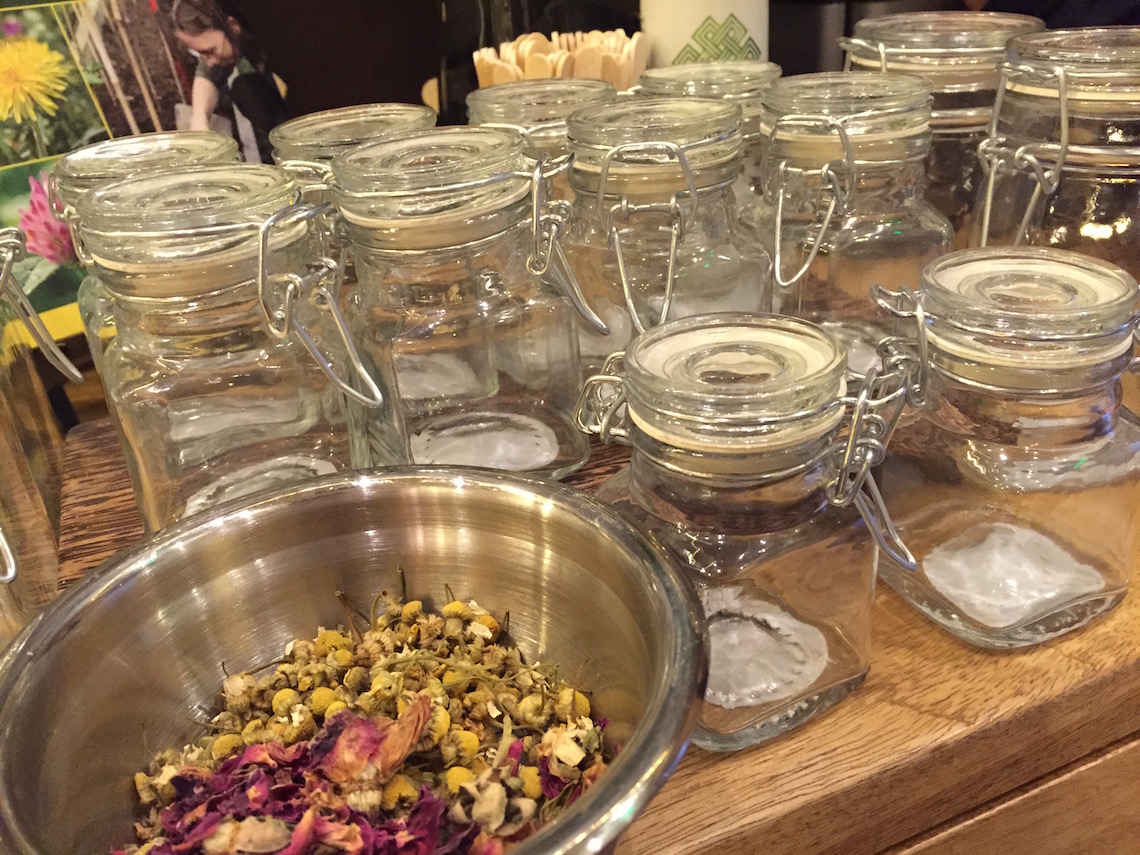 You can also take some time to browse through the Cedarbrook Spa apothecary-inspired boutique offerings.  Product lines include SacredEarth essential oils, Paddywax artisan candles and diffusers, sustainable beauty from Farmaesthetics, purifying skincare from Alaska Glacial Mud Co., and Tickled Pink scarves and headbands.
The Spa at Cedarbrook often works closely with the resort's award-winning restaurant, Copperleaf, through their "Taste and Touch" series.  You'll find that the seasonal menu offerings and the seasonal spa and product offerings align on featuring similar ingredients.  For example, guests at Cedarbrook can opt for a Honey and Nutmeg Facial, and then dine later on at Copperleaf on a Celery Root Creme created with nutmeg spiced black trumpet mushrooms and candied walnuts.
Here are some of our favourite dishes from lunch and dinner at Copperleaf: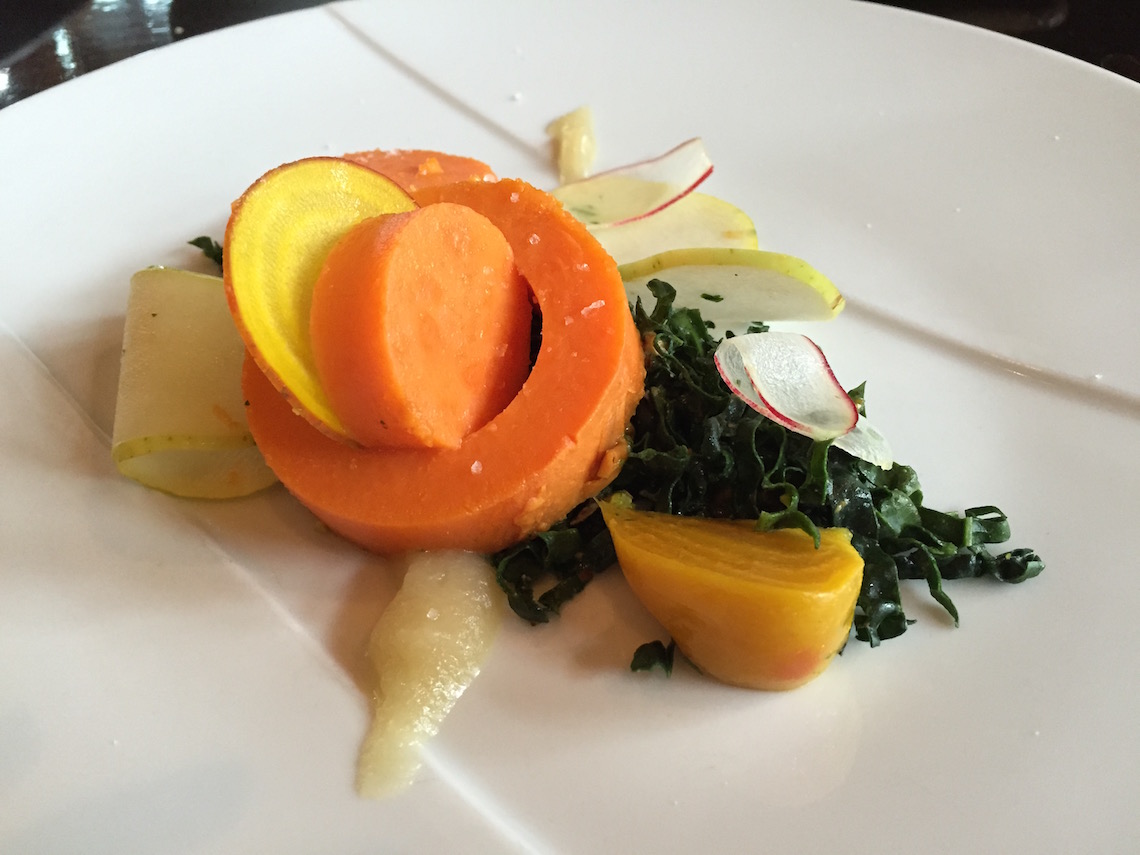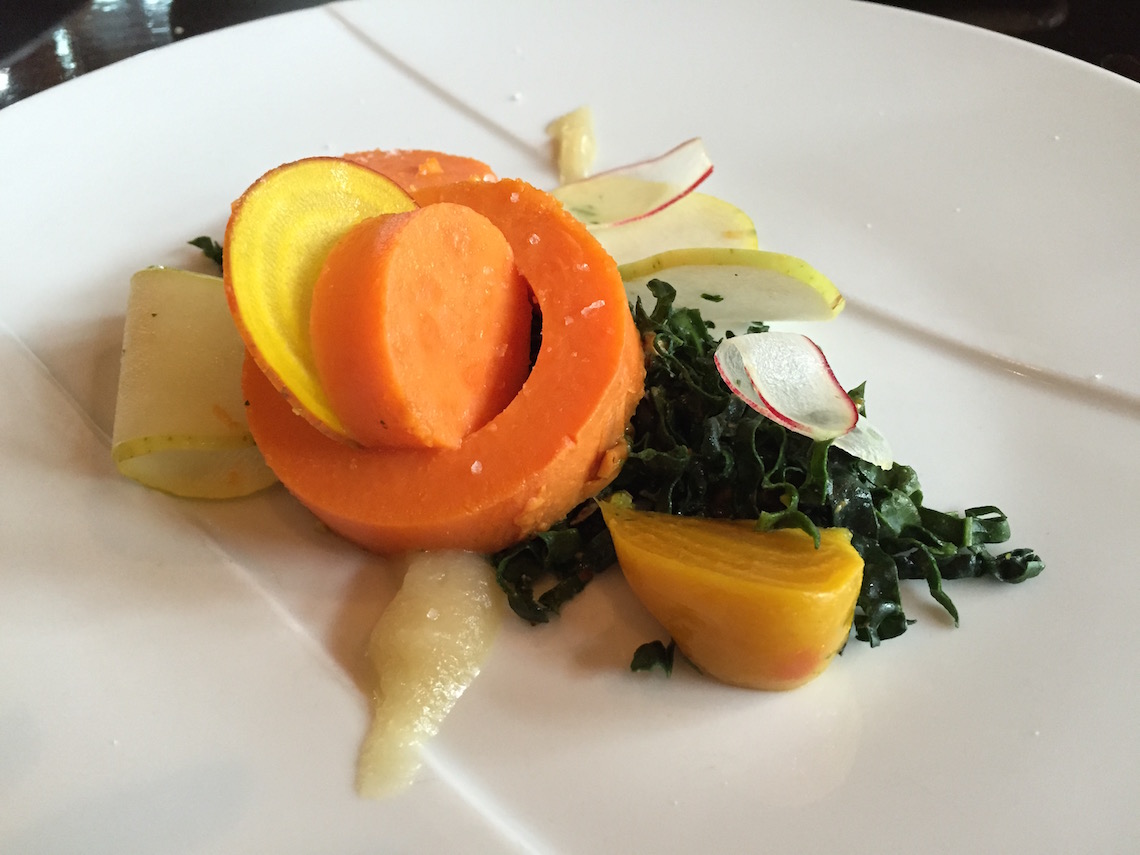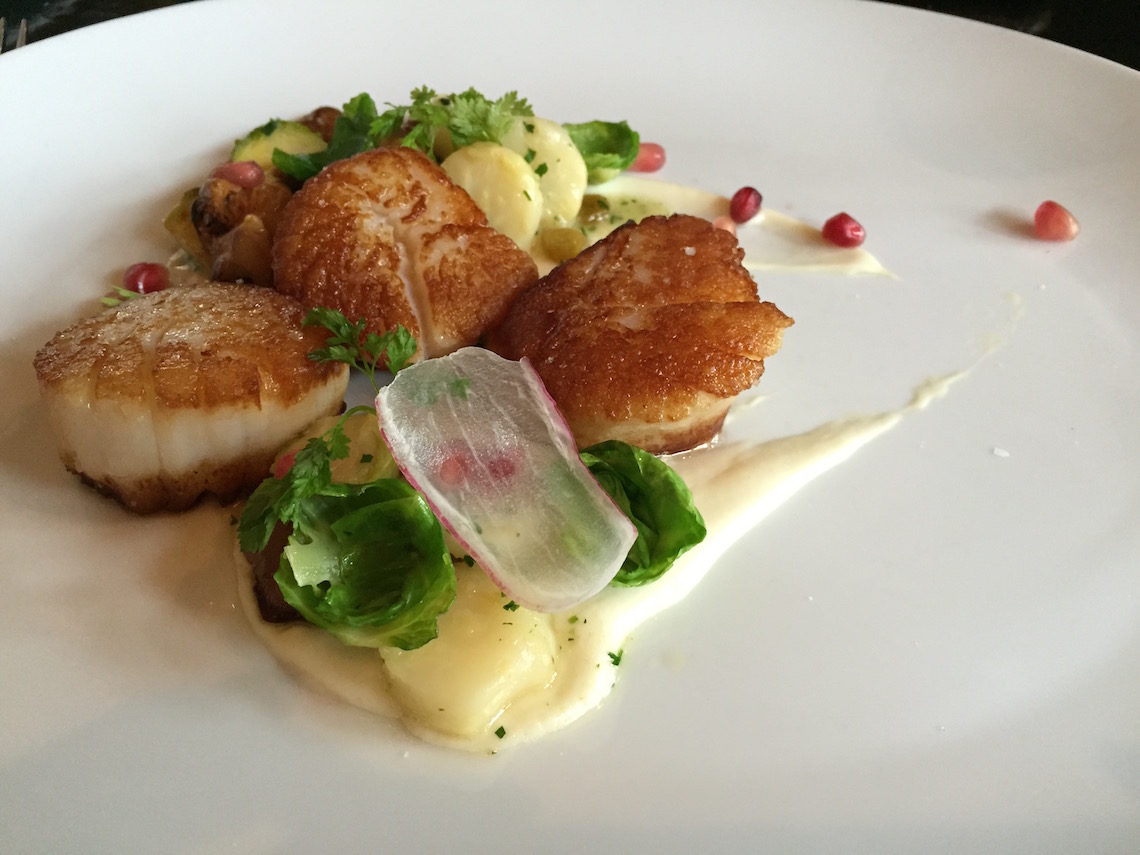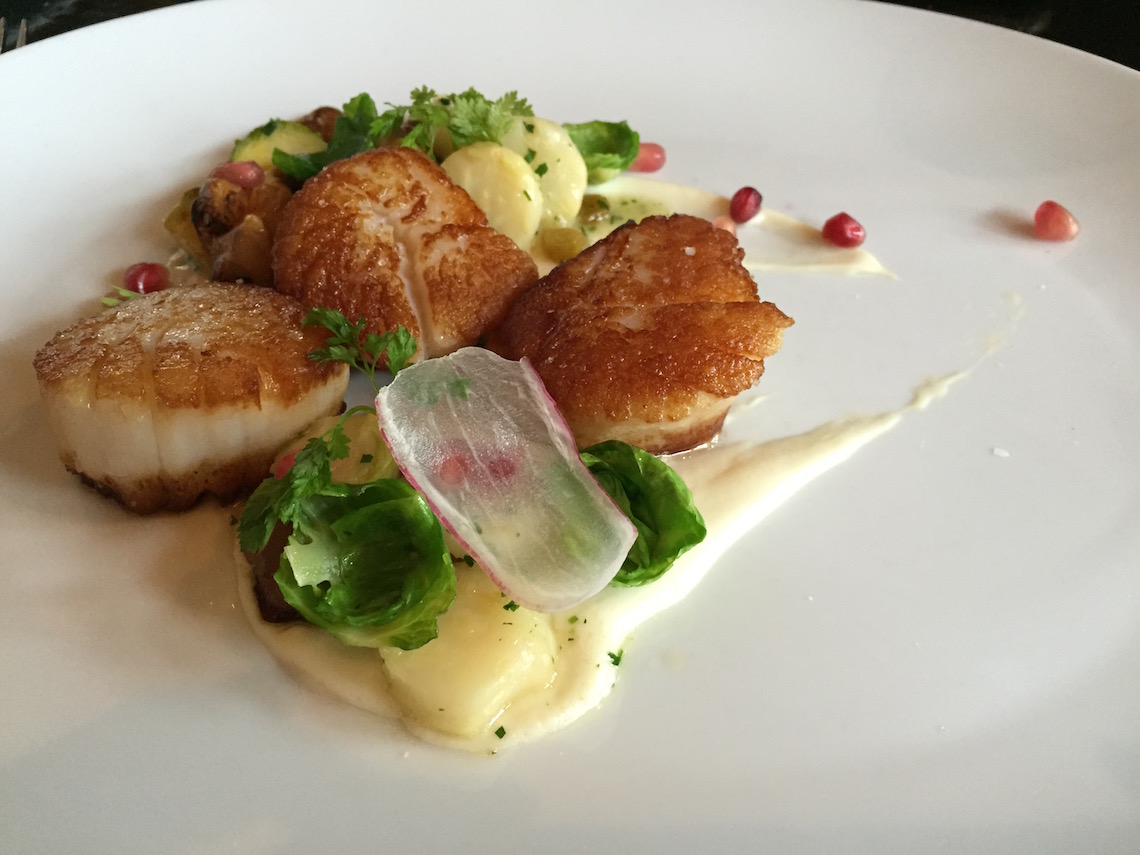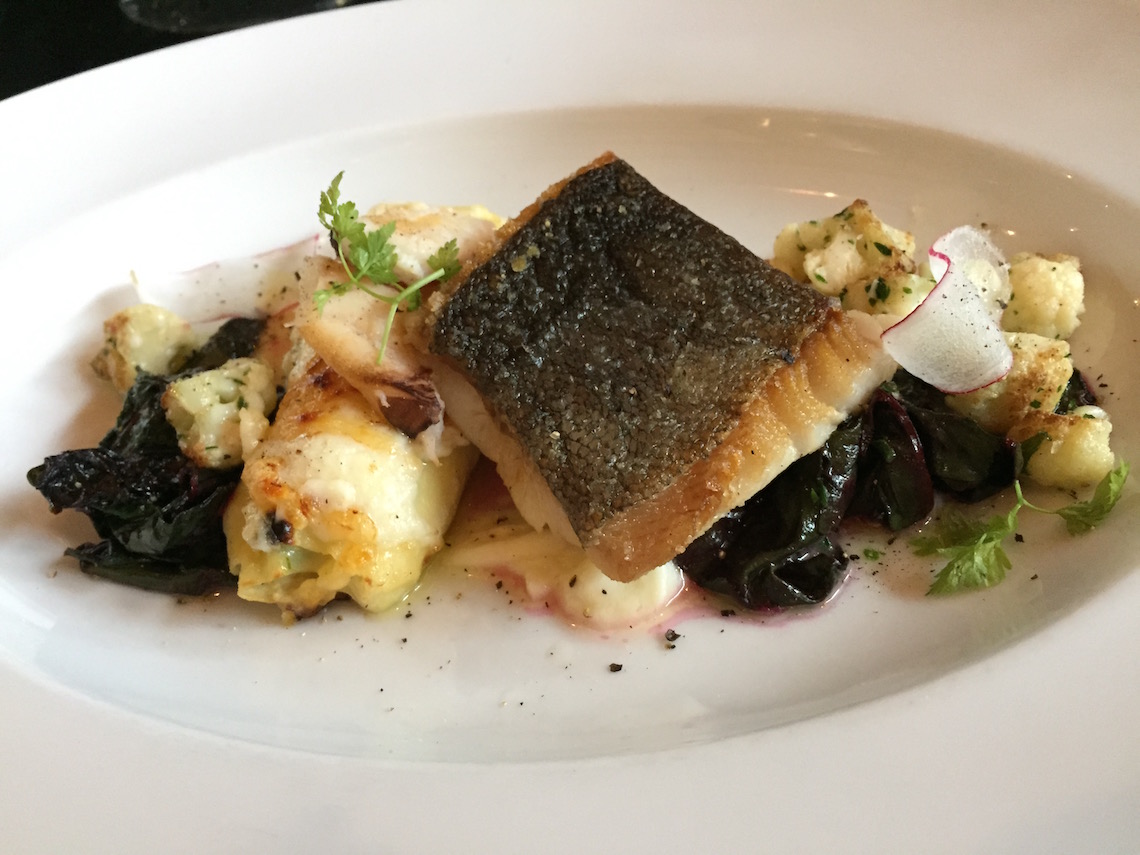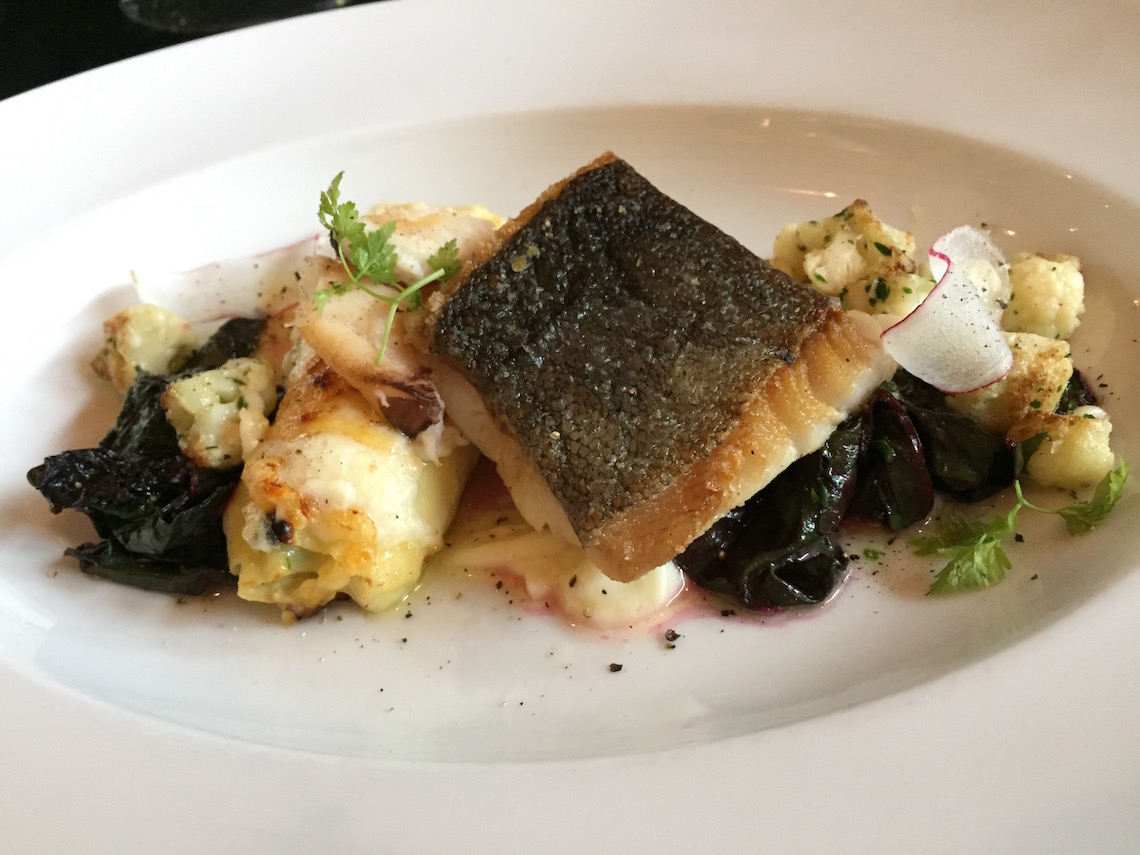 Both lunch and dinner at Copperleaf was excellent. The complimentary continental breakfast the next morning, however, was very basic and cold (yogurt, cold salmon and salami, pastries), especially compared to the gourmet Pacific Westcoast farm-to-table meals we experienced the day before at Copperleaf.  It seems like the breakfast concept at Cedarbook is catered towards the conference attendee on the go, (for example, you can self-serve your tea and coffee in a to-go cup with a lid), which is a main demographic for Cedarbrook hotel.  I think at the end of the breakfast, we were craving some warm food, rather than cold bite-sized nibbles.
Speaking of food at Cedarbrook, another resort perk is the 'snack bar'.  Each building has its own lounge area, complete with a fireplace, books and complimentary snacks including chocolate, packaged chips, yogurt and bottled water.  After our wonderful one-night stay at Cedarbrook, we picked up a few complimentary snacks, grabbed tea and bottled water to go, and prepared for the drive back to Vancouver.
If you're looking for a hotel to stay at, away from the hustle and bustle of Seattle, with great spa options, consider Cedarbrook Lodge.  For more information, visit: cedarbrooklodge.com.