In this holiday edition of Modern Mix Vancouver's Designer Spotlight, we feature interior designer Kelly Deck of Kelly Deck Designs.
Modern Mix Vancouver recently crossed paths with Kelly Deck at a festive holiday brunch hosted by President's Choice.  The occasion for celebration?  The launch of the PC Insider's Collection, a new online hub which currently features 70 of PC's most delicious and innovative products, curated specially for the holiday season.  This beautiful online destination allows you to discover content in a Pinterest-like way, where you can browse through recipes, appetizers, gift ideas and more, save your personalized holiday collection, and even print out a shopping list!
The current areas in the PC Insider's Collection hub are: Brunch, Gift, Dinner and Mingle.  In between bites of a multi-course brunch (all made with President's Choice products), we were walked through Holiday Hosting tips in these four areas.
Read on for a Holiday Hosting Q&A with Kelly Deck:
What is your favorite hosting occasion?
I love brunch – everyone is fresh and energized and the food is easy to toss together and enjoy.
How do you determine the theme of your event and if it should be formal or more casual?
Time of day has an important impact on party planning and the decision to make an event formal or casual.
Brunch is generally a more relaxed and casual affair. For décor, I keep things light, natural and whimsical. I like easy meals that can be plated in the kitchen and brought to the table – this prevents the table from feeling cluttered and gives you more freedom with the décor.
When planning for a formal dinner, I like the table to be dramatic and memorable. This means layers of rich texture and colour. For Christmas dinner I love family style dining – delicious dishes brought to the table in formal serving ware adds to the plenitude and abundant feeling of the evening.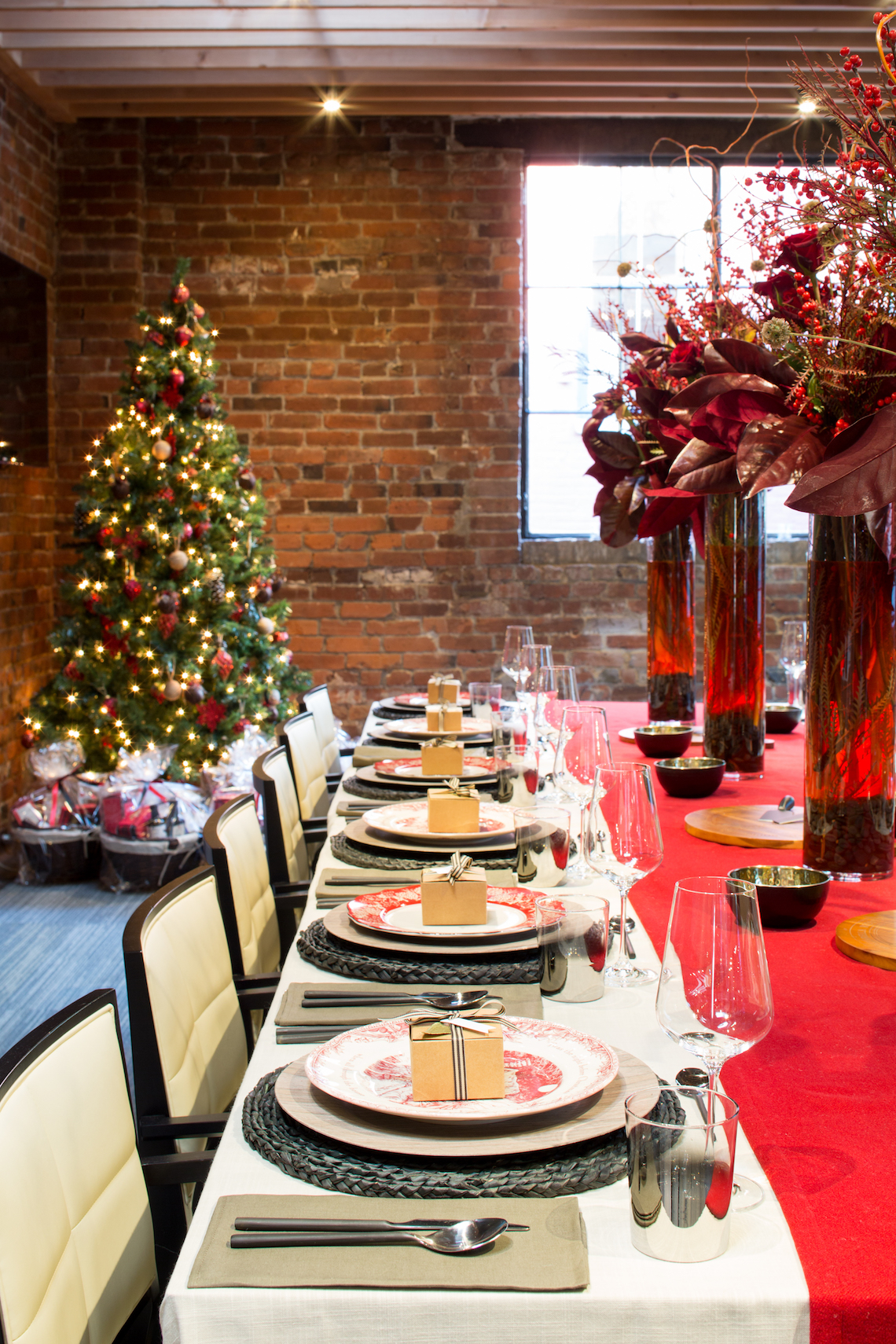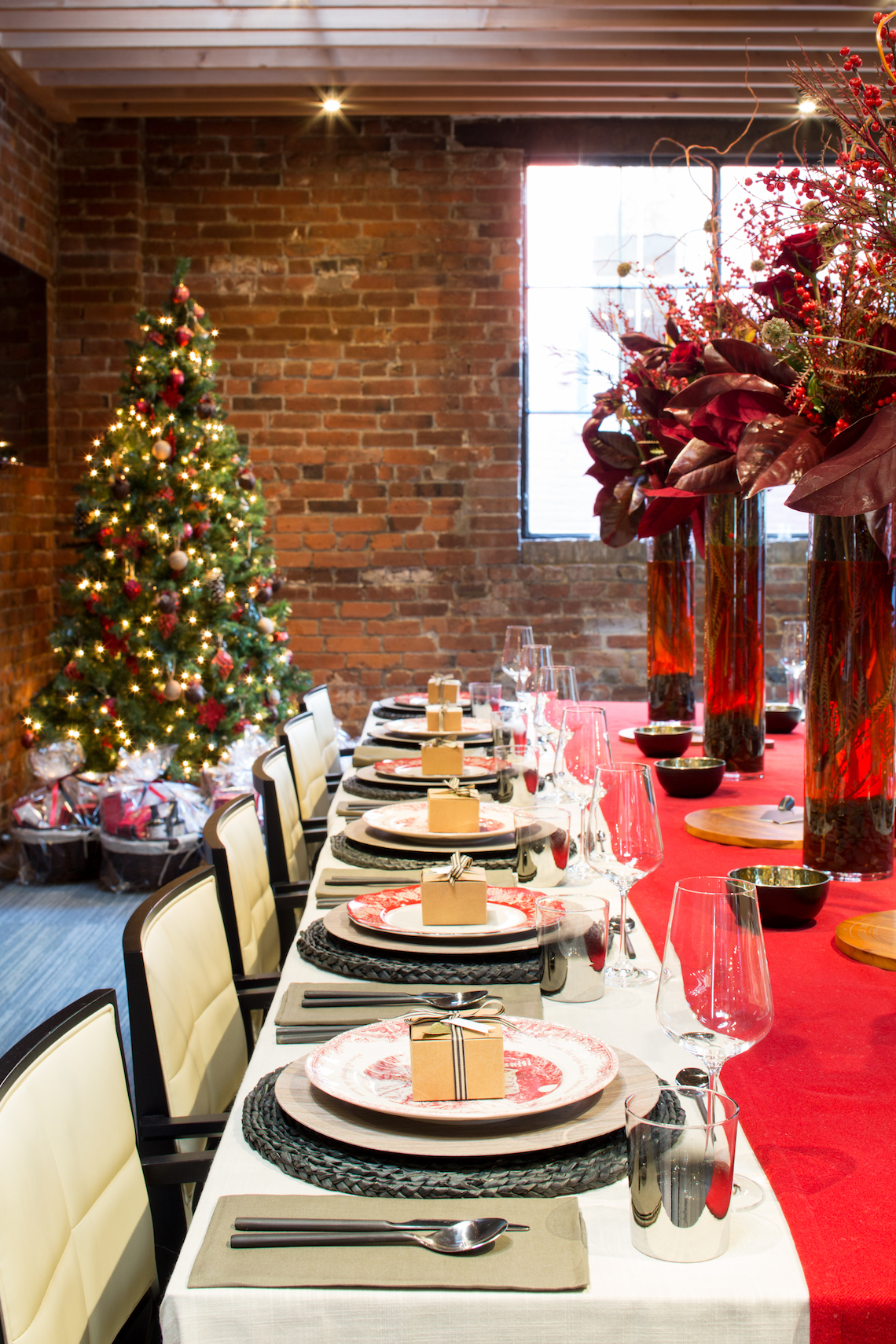 What are your tips for stress-free holiday hosting?
Always have a white table cloth on hand and pretty napkins that are clean and ready to throw on the table.
Have a basket full of votive candles and tea lights so that you can easily illuminate a room with candle light.
Choose one colour schedule for the season and stick to it – it's stressful to try to create something fresh every time you serve a meal.
Always have chilled wine and appetizers on hand for unexpected guests.
Know the store hours of your local grocery store in case you need to run out for last minute menu items.
If you are pressed for time, what is one area of the home you recommend focusing on when it comes to holiday décor and entertaining? 
I always recommend decorating your tree, your front door and your dining table. This is enough to make your home feel festive. If you are looking to switch things up from last year, PC products allow you to stock up on seasonal items to elevate your décor without spending your entire holiday budget – I always pick a few additional pieces to splurge on like the tree or table linens to tie the whole look together.
How do you prioritize food and décor when hosting?
Easy and elegant is the rule in both cases. With décor, I choose one theme for the season and decorate key areas of my home – my table is always an expression of this theme and I don't over complicate things by changing it up.
With food, I select simple, fresh and fast recipes. When it comes to appetizers, I always enjoy serving a charcuterie board. If you're not sure what to include, start with a great base such as the PC Marble Cheese Board, and layer up. If you really want to impress your guests, add a block of honeycomb, a few sprigs of fresh rosemary and half a pomegranate for colour.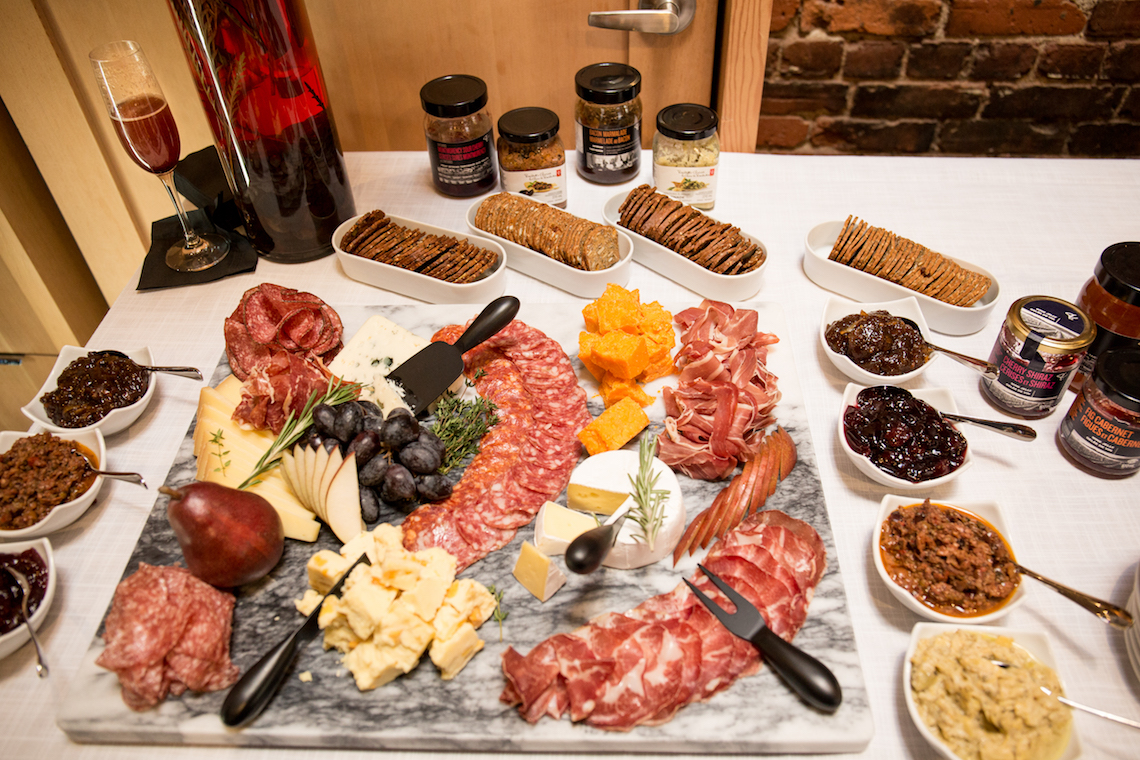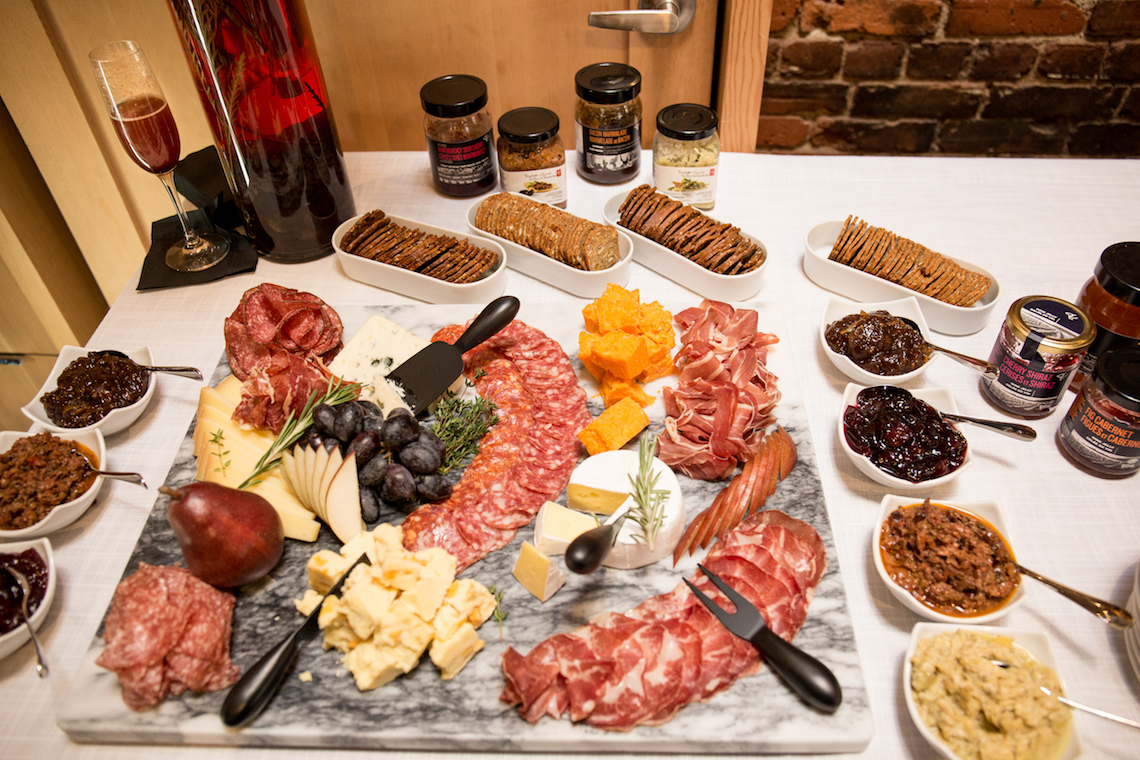 How do you maximize your entertaining/decor budget?
I like to incorporate handmade ornaments and décor items with store bought pieces.  It's all about combining the high/low pieces as well, this will help to extend the budget.
Any recommendations for fun hostess gifts?
From my experience, home-made gifts have always been appreciated by my friends. If I'm attending a few parties for the season, I'll create a big batch of homemade ornaments or baked goods. Unfortunately, I can't always find the time to make my own hostess gifts, but a nice bottle of wine or beautifully packaged sweets like PC Chocolate Caramel Sea Salt Popcorn are a great option as well.
==
Connect with Kelly via Instagram at: instagram.com/kellydeckdesign.  For more PC Insiders Collection tips, visit: presidentschoice.ca.