Onyx Aesthetics Studio, Gaston's newest nail salon, has just opened up on Abbot Street.  Onyx is the only completely CND-Certified nail salon in the Vancouver lower mainland offering 100% of its nail services with CND products and processes.
For those of you who have't heard of the CND nail polish brand, you probably know it better as the creator of the "Shellac" brand manicure.  If you're getting a "Shellac" manicure or pedicure from a nail salon, it means they are using CND nail products. (If they aren't, then it's not a Shellac manicure!).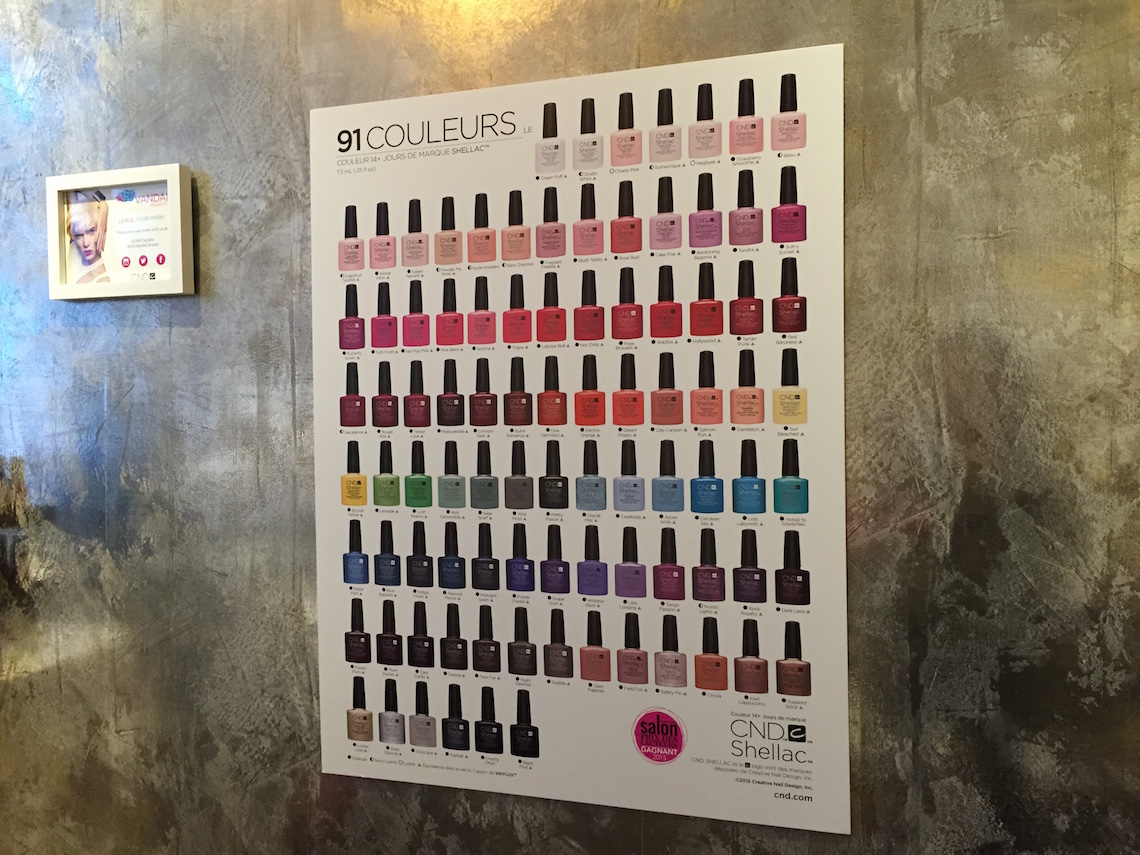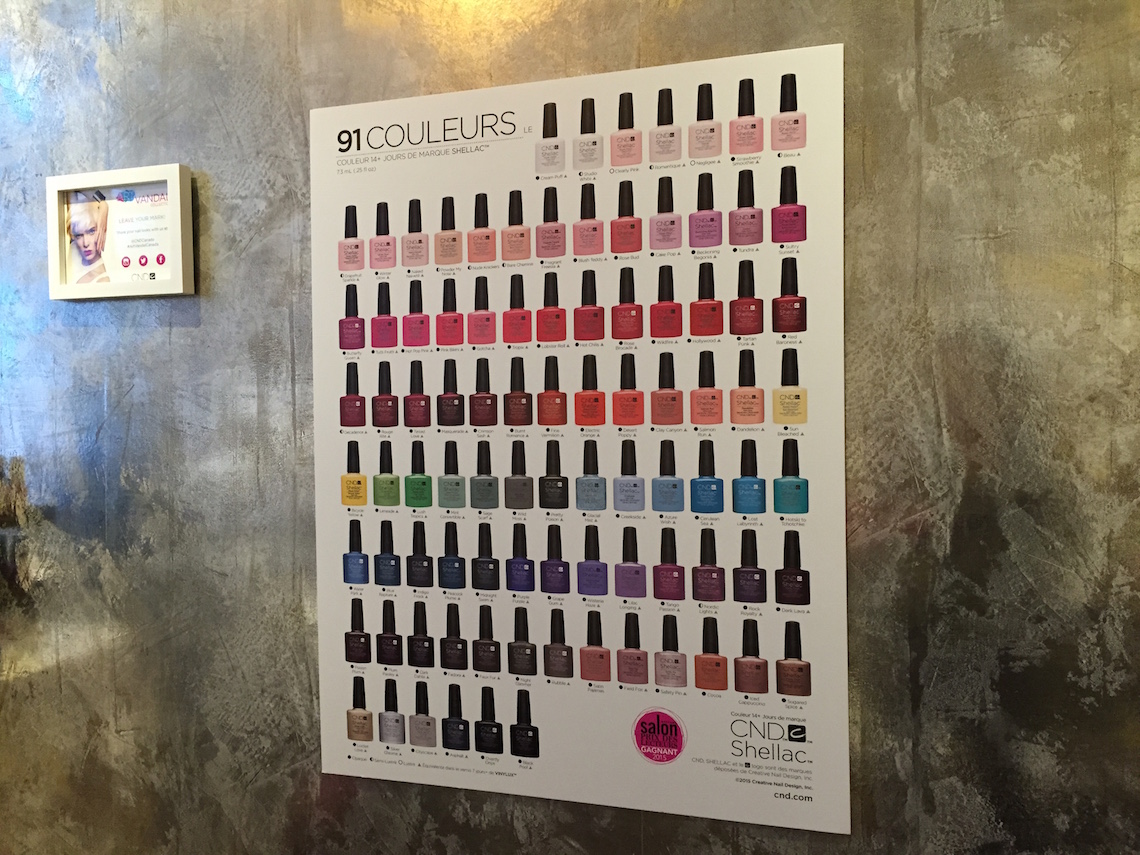 Onyx is a little nail shop – taking up a tiny little nook on Abbott Street between Pender and West Hastings, on the same block as Taco Mio and UYU ice cream.  The space is narrow, with manicure stations near the front, and comfy chairs for pedicures in the back.  Linda, the Onyx owner, has over a decade of experience in the nail industry, and was personally recruited by the CND brand to open a salon in her hometown of Vancouver.   The salon is tastefully decorated, with frames of printed gold patterns and beauty-related quotes clustered  on the walls.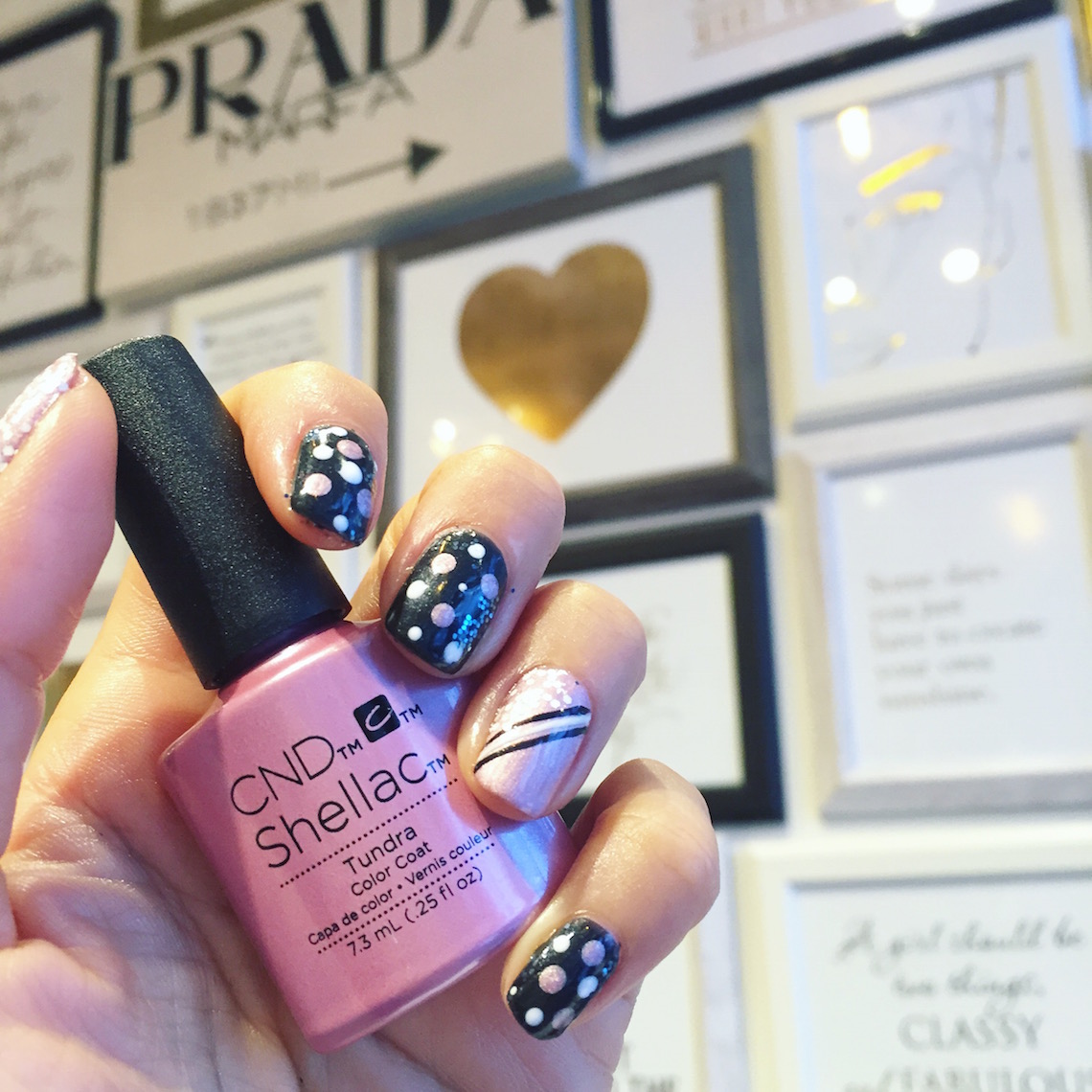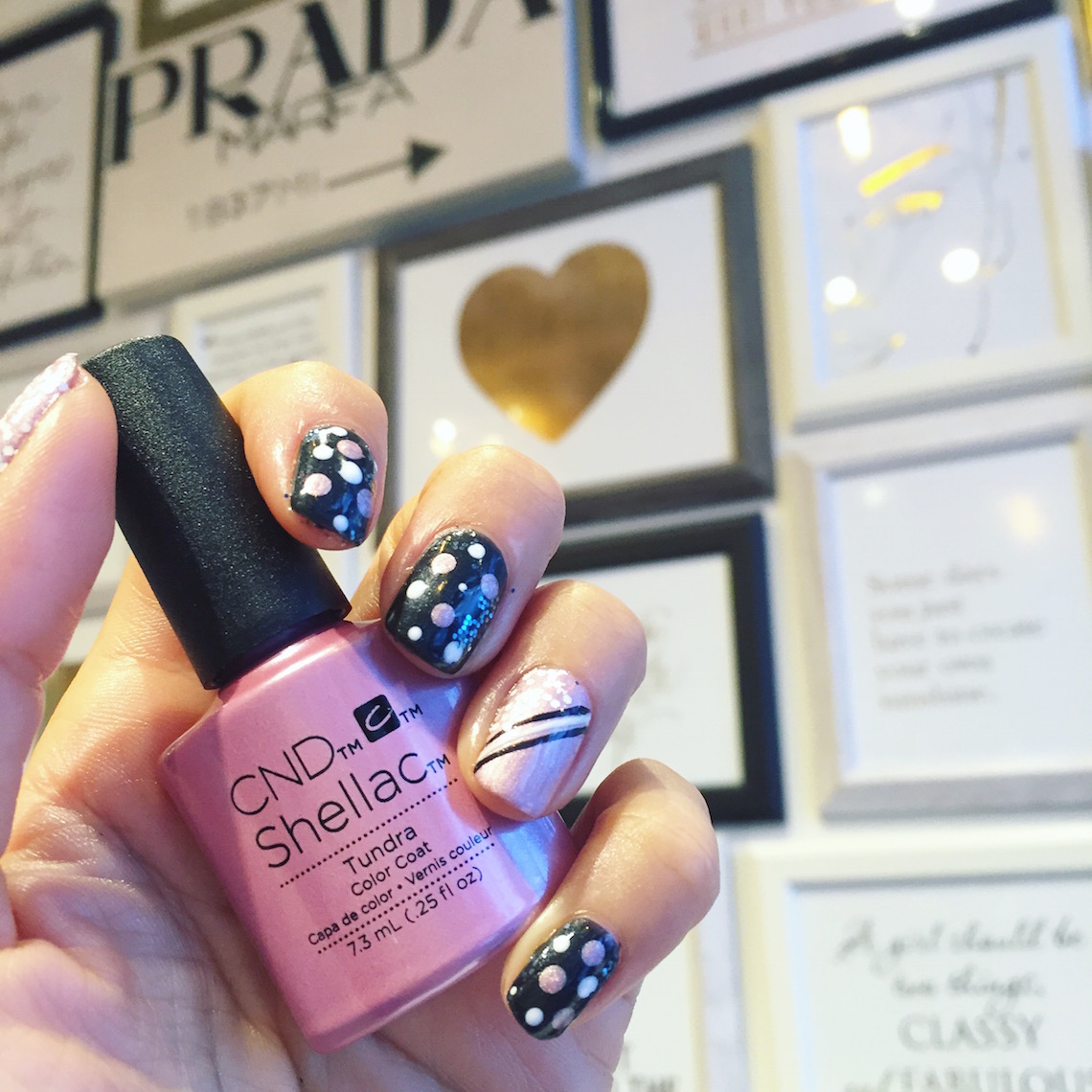 My CND Shellac manicure features "Tundra", a cool pink from CND's holiday collection, and pairs it with "Overtly Onyx" (black) and "Cream Puff" (white), and highlighted with CND "Additives" (glitter).  These are only 3 of the 90+ colours available from CND.  The nail art pattern was inspired by a retro snowfall (the polka dots), and holiday presents (the ribbon-like stripes).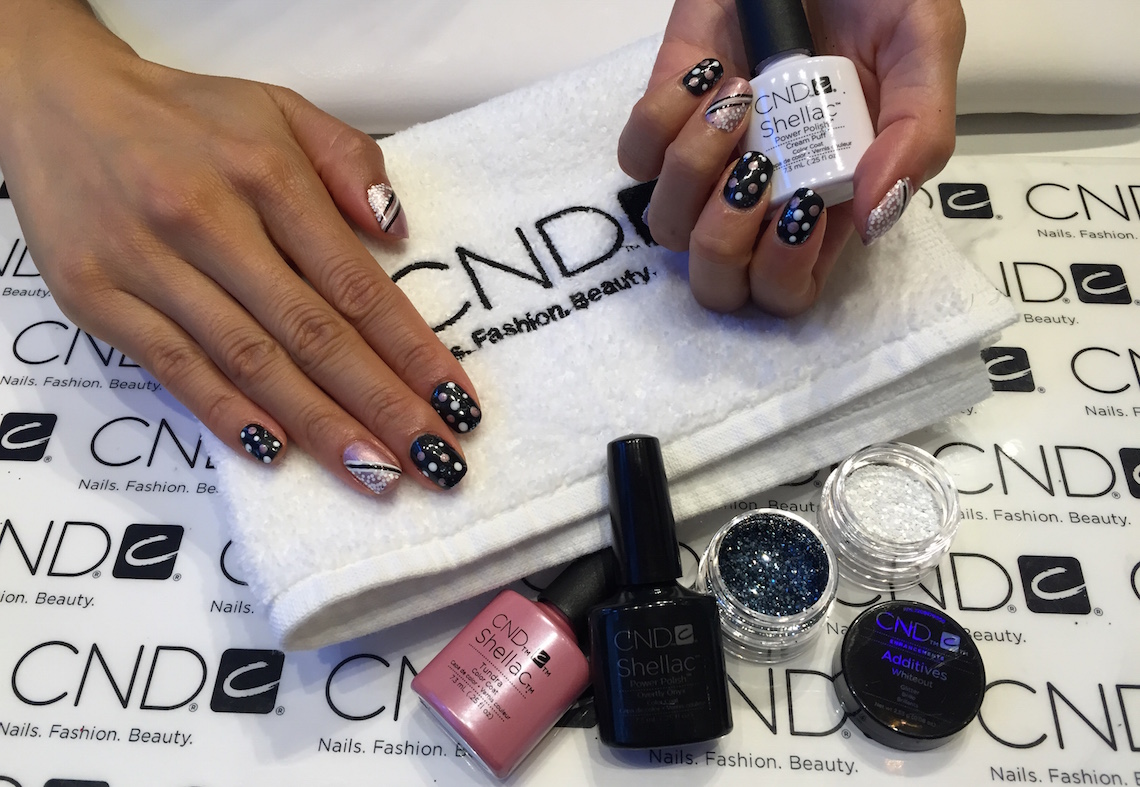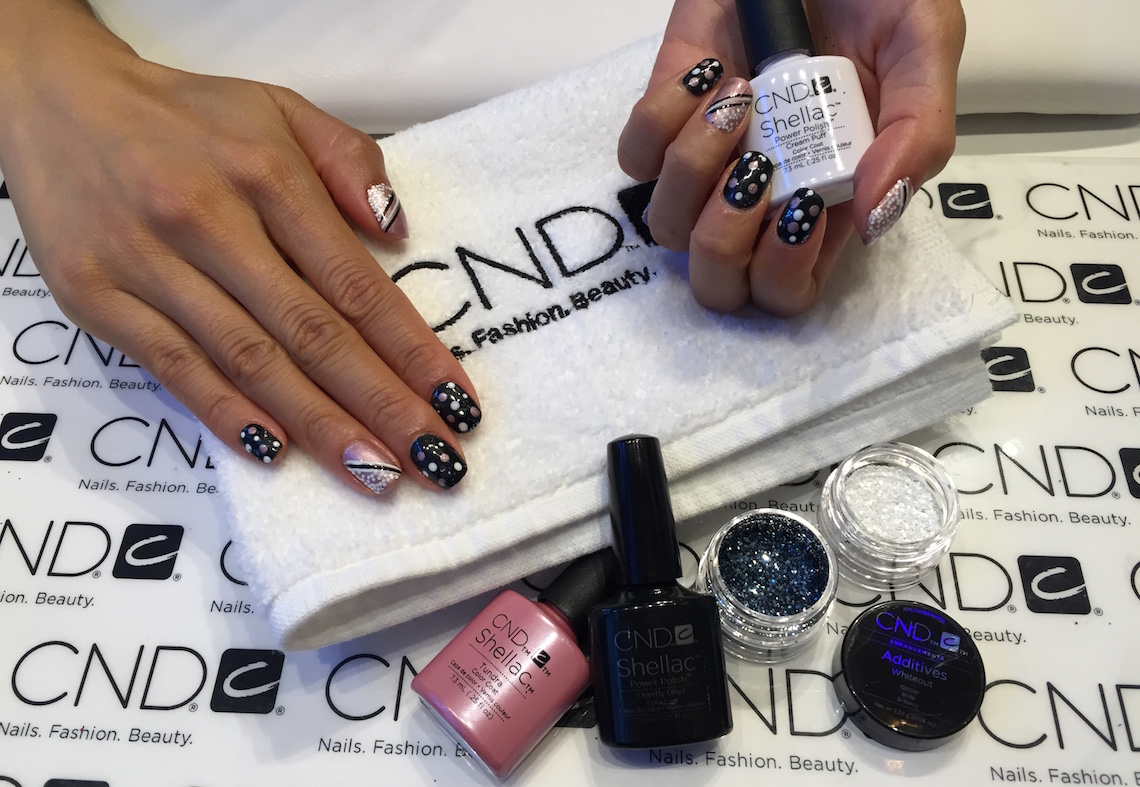 If you're looking to have nail art done at Onyx, feel free to bring in photos of nail art designs or colour schemes for inspiration.  For more information about Onyx Salon and to book your CND manicure, visit: onyxaestheticsstudio.ca, contact them by phone at: 604.559.8055, or visit in-person at 421 Abbott Street.