The latest fashion retailer to hit Park Royal shopping centre is Vancouver-based Plenty, which has come to be widely regarded as a men's and women's fashion destination on the west coast. Thanks to its desirable in-house brands like Propaganda, Monk & Lou, Big Blue and PDG, and its leading internationally known fashion brands, Plenty has something for every unique style here in Vancouver.
Plenty's Park Royal retail store is its eighth in Western Canada, among five others in BC including its flagship store in Kitsilano, and a store in Victoria and Calgary. On November 18, Modern Mix Vancouver was invited to Plenty's grand opening party and holiday shopping event, open to the public for all shoppers to enjoy. To kick off the holiday season, gift bags were given to the first 100 customers, and award-winning calligrapher Love by Phoebe was on site, creating beautifully personalized gift tags with proceeds going to the Downtown Eastside Women's Centre.
The main attraction of the Plenty grand opening was a showcase of fashion's top trends this holiday season, as chosen by Western Editor of FASHION magazine, Joy Pecknold. Here are some of Modern Mix's favourites:
For The Girls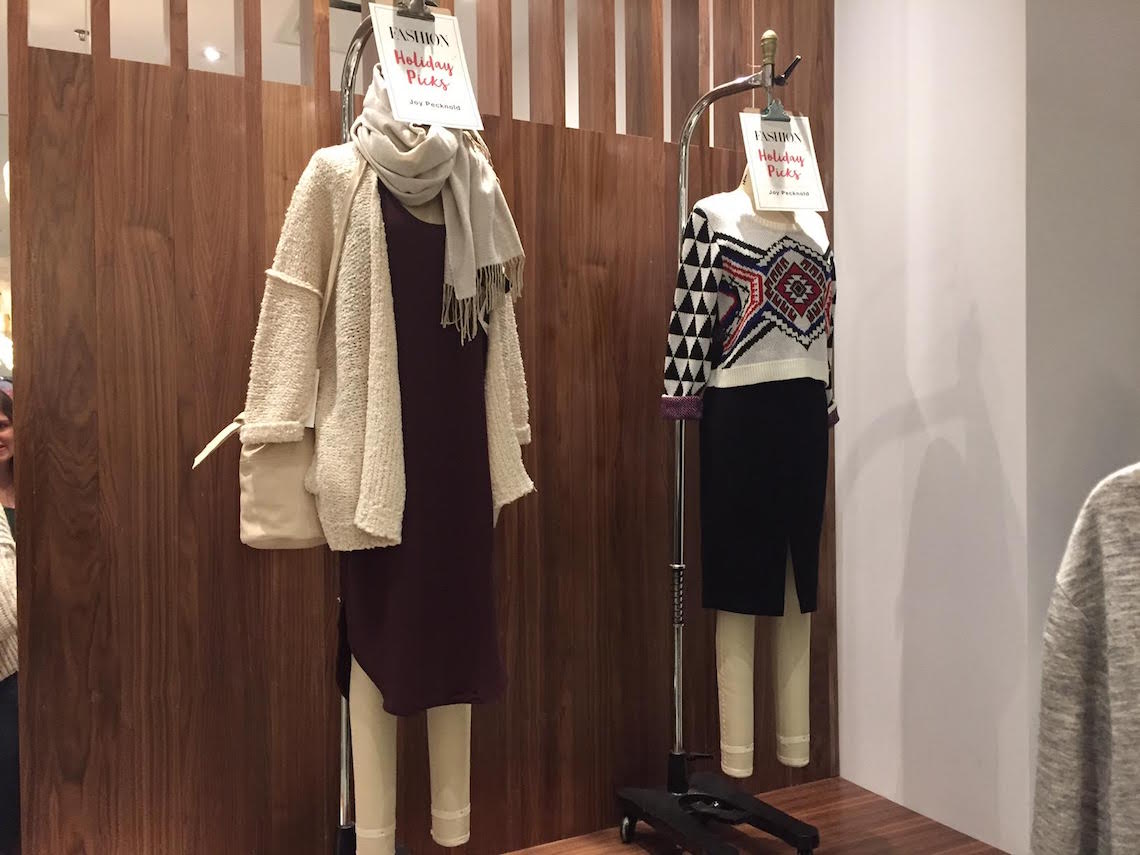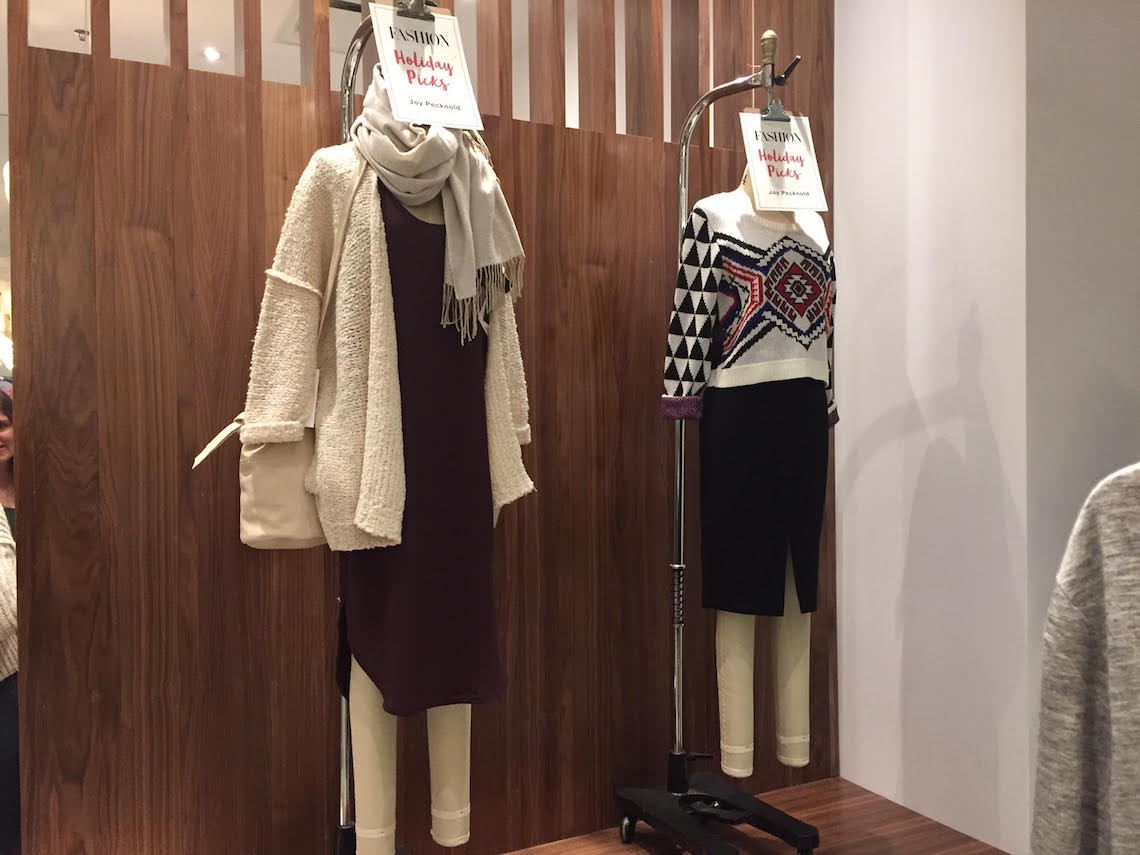 Oversized cardigans – Stylish at almost any time of the  year, you can't go wrong with an oversized cardigan, and especially when it's colder outside with more of a need to layer.
Ox blood/burgundy/maroon – we believed this colour was one of fall's biggest hits, and we were right! As Joy put it so well, burgundy gives just enough colour to your wardrobe while still remaining neutral, and gives a predominately black wardrobe some colour and interest.
Scarves – It's no surprise that scarves are a hot accessory this season. These cozy fashion pieces are versatile because they can be worn in so many different ways. On top of that, scarves – especially the oversized or blanket scarves – keep you bundled up while still looking stylish in the cold weather.
A-line skirts – to add femininity to an outfit, consider wearing a skirt instead of trousers or denim. Pair it with stockings and booties and wear a loose or oversized sweater with a necklace to create a go-to holiday look for the season.
Short ankle boots – This style of boot has made its way to almost all shoe retailers this season. With a pointy toe and only a slight heel, wear this ankle boot with jeans, leggings, or even a skirt for a minimalist yet trendy look. There are different styles of this boot, one of which is the widely popular Chelsea boot, with an elasticized strap on its sides.
For the guys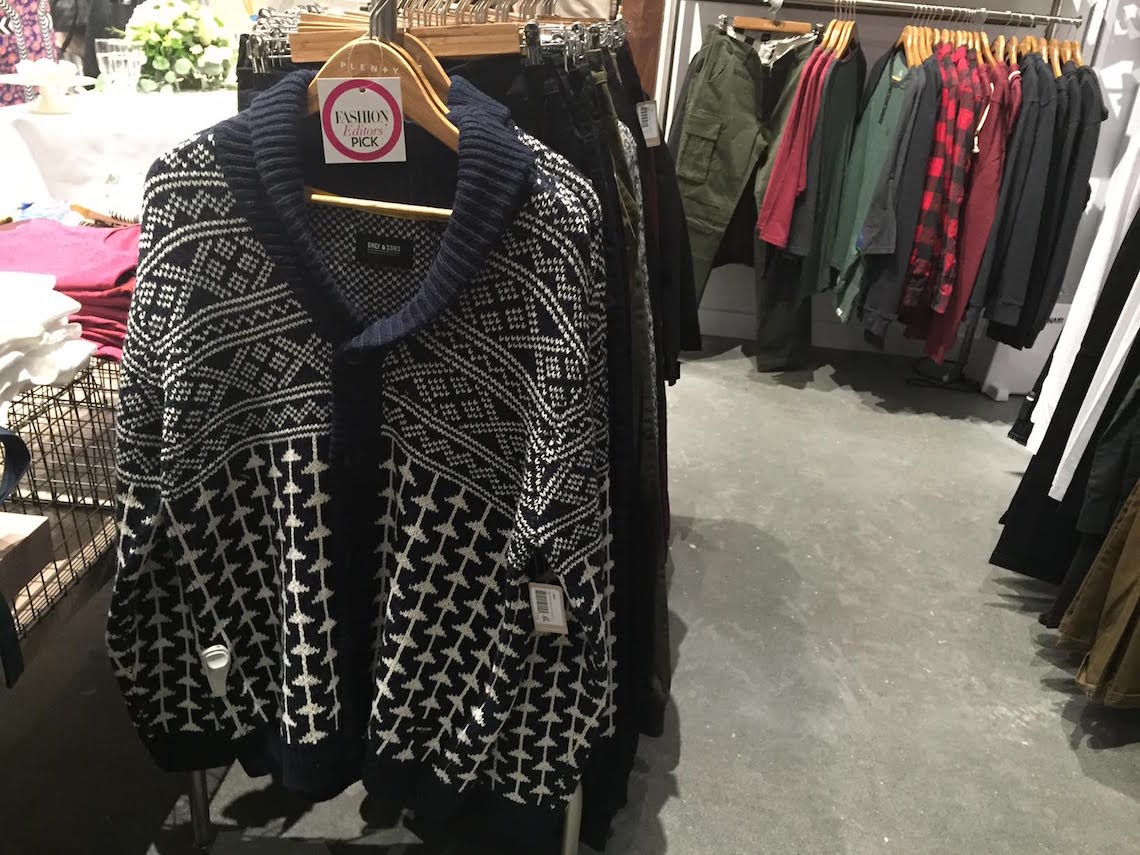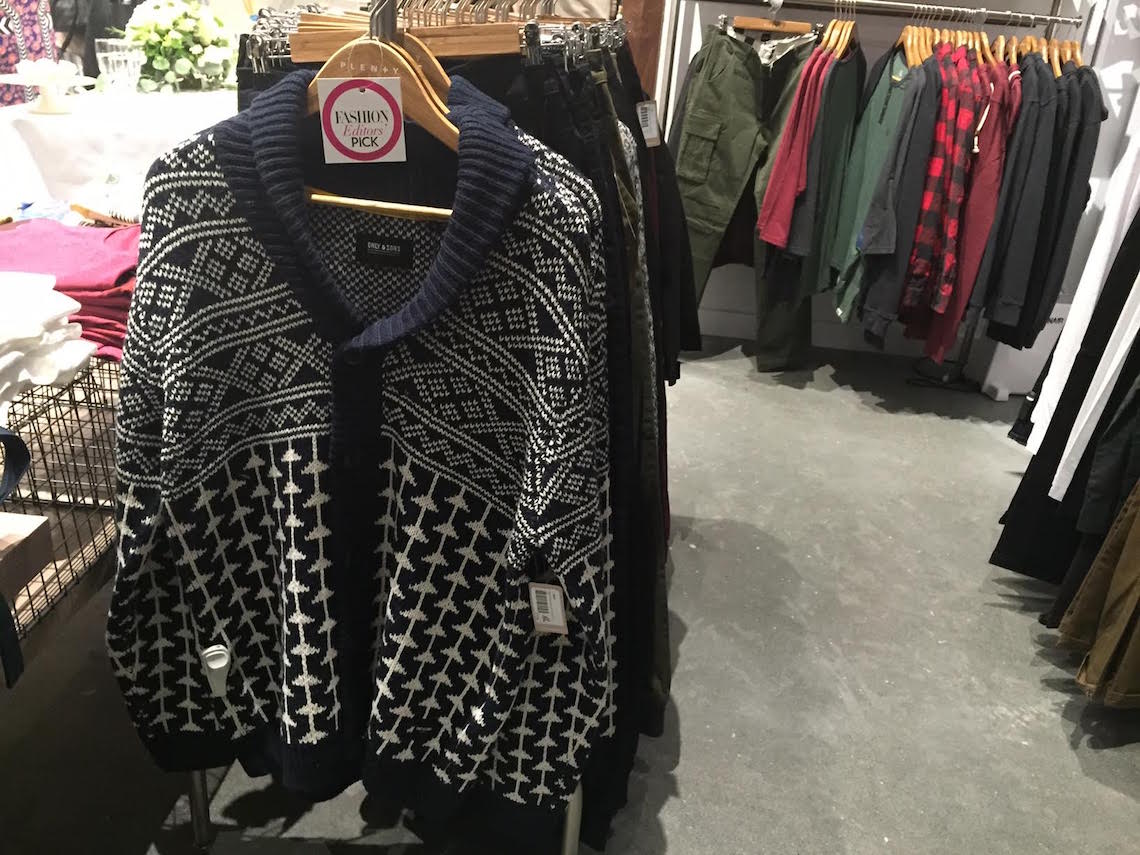 Plaid collared button up shirts – rather than the standard checkered or lumberjack shirt, different coloured plaid shirts can be styled to look fitting for any occasion during the holidays, even the dressier or more formal ones.
The Fisherman sweater or the shawl cardigan – these cozy sweaters are a must-have this season, with a variety of prints and patterns and a signature shawl collar that add to this laid back and relaxed look.
Two toned bomber jackets – As an alternative to the longer trench or pea coats, shorter bomber jackets are also very in this season. Inspired by the varsity jacket, these jackets can come in two tones, or solid colours like black or military green, which is a colour that's popular in outerwear for both guys and girls.
==
We hope this list inspires your holiday shopping, whether it's for yourself or a loved one! To shop these looks, visit one of their locations, or if you prefer to shop in the comfort of your home, visit them online at getplenty.com.