From gift sets for the hair, face, and body, to 'bo'-ties and "Gentleman's Tea", to workout gear for the fitness enthusiast, here are 13 holiday gift ideas for the modern gentleman in your life.  Whether the lucky recipient is your boyfriend, husband, dad, uncle or brother, these exciting gift ideas will surely be welcomed by them for under the tree.
Scroll right to see our slideshow: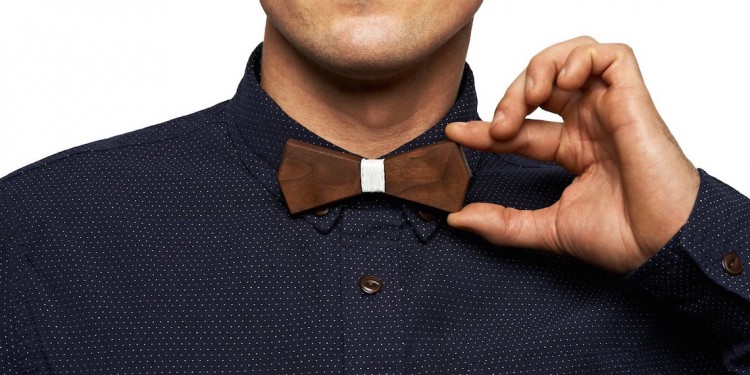 Bo Handcrafted Wooden Bow Tie
The Vancouver-based 'Bo' offers handcrafted wooden bow ties for the dapper gentleman in your life.

Available online at getyourbo.com, ranging from $55 - $70 depending on style.
Bo Handcrafted Wooden Bow Tie
American Crew Holiday Pack
The modern man loves taking care of his hair. The American Crew Holiday Pack is conveniently boxed up with four hair care products including the: Power Cleanser Style Remover, Daily Conditioner, Moisturizing Shave Cream, and Fiber (a high hold, low shine product).

Available at Chatters Salon for $44.95.
American Crew Holiday Pack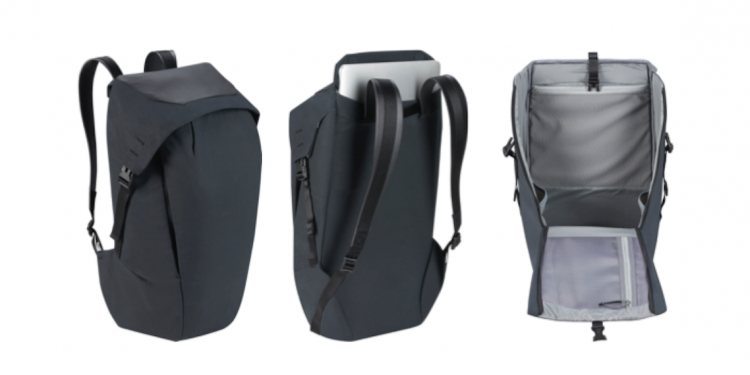 RYU's Locker Pack Men's Backpack
This Locker Pack backpack from the newly opened, Vancouver-based RYU (Respect Your Universe) is the ultimate statement in function and style. It doubles as a portable locker which can be hung anywhere, the unique drop front design opens to reveal everything securely organized like a filing cabinet.

Fabricated with a durable blend of "RTec" canvas cotton and polyester, with leather detailing on the lid and straps, this tough wearing fabric has an incredibly soft feel that gets better looking the longer it is worn.

Available at the newly opened RYU on West 4th and Burrard for $157.
RYU's Locker Pack Men's Backpack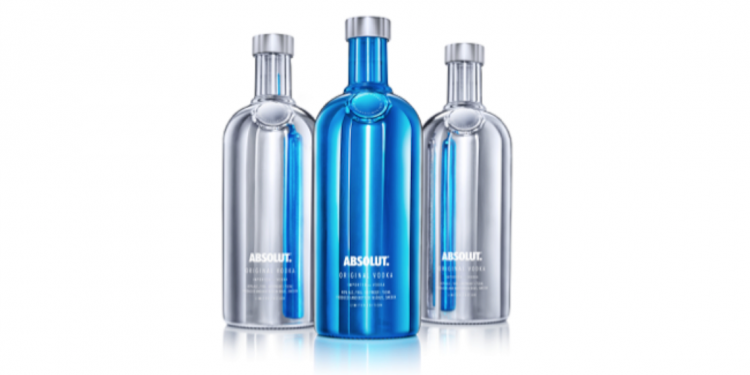 Absolut Limited Edition "Elektrik" Bottle
Absolut Vodka bottles have long been a playground for art and design, with some people even viewing the empty bottles as collector's items. Invoking a sense of energy, this year's limited-edition end-of-year design features a cool electric blue or silver metallic finish. This is a great gifting option for the design-focused man in your life, and can double as cool tabletop décor for a holiday gathering.

Available at BC Liquor locations for $22.99.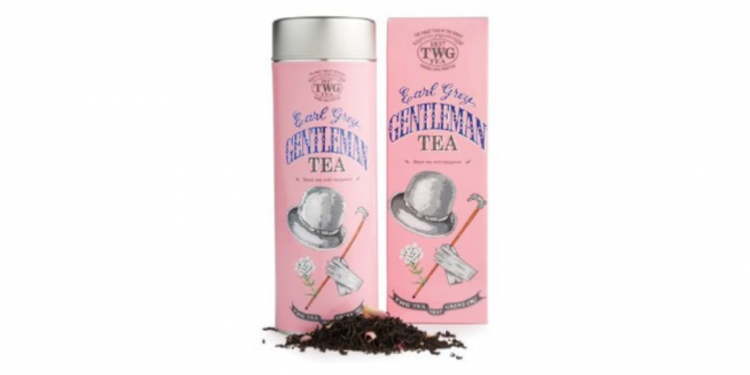 TWG Earl Grey Gentleman Tea
Offering "a dashing taste of sophistication", this TWG Earl Grey Gentleman's Tea is a loose-leaf blend of robust Ceylon, balanced with intense and fragrant bergamot and pink rosebuds. The pink "haute couture" tin packaging will be appreciated by the modern man, who's not afraid to wear a dashing bowtie, sport suspenders, or a pink dress shirt to his next social appointment.

Available at The Urban Tea Merchant (the exclusive Canadian distributors of TWG tea) for $44.
TWG Earl Grey Gentleman Tea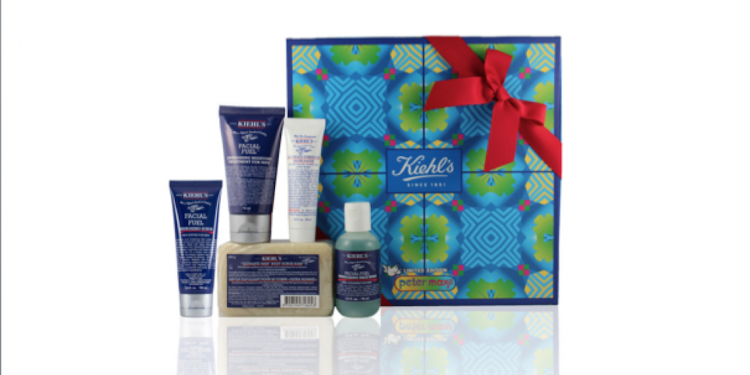 Kiehl's Essetials for Him
A mix of essential skincare products from Kiehl's "Facial Fuel" men's line to keep the modern man clean, energized and moisturized. Formulated with caffeine to awaken the skin, menthol to freshen and Vitamin E to smooth, this essential mix of five Kiehl's products will ensure the lucky recipient of this gift set will have clean and refreshed skin!

Available at Kiehl's for $68.00.
Kiehl's Essetials for Him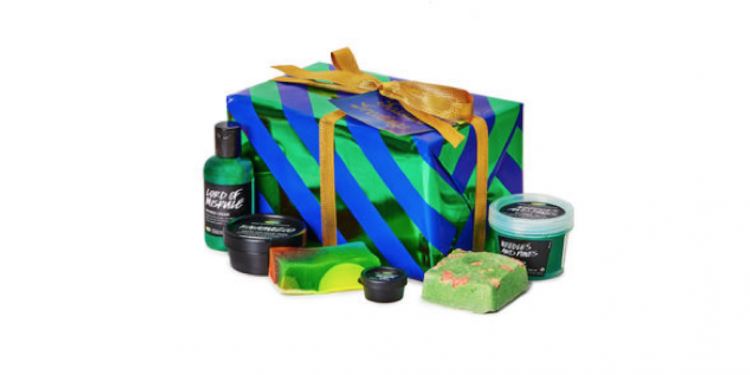 LUSH Season's Greetings
LUSH gift sets are conveniently pre-wrapped and a better deal than purchasing the handmade bath and body products individually. In the Season's Greetings gift set, for the body, the Needles and Pine Shower Jelly, Lord of Misrule Shower Gel and Salt and Peppermint Bark Shower Scrub all have earthy masculine scents. For the face, Kalamazoo is a creamy beard and facial wash and Cosmetic Lad is a facial moisturizer created especially for the lads.

Available at LUSH for $44.95.
LUSH Season's Greetings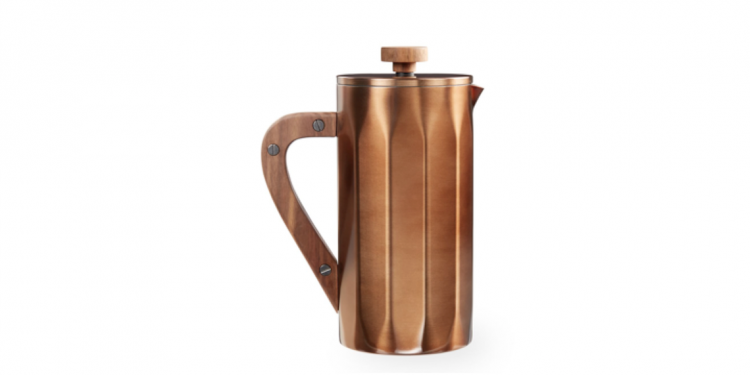 Starbucks Copper-Toned Stainless Steel Coffee Press
For the coffee enthusiast in your life, gift him a coffee press so he can brew his own every morning.

This Starbucks Stainless Steel Coffee Press has a copper-toned body, and is finished with a walnut handle and knob to give it a more masculine and industrial feel. The double-wall construction will keep his coffee hot longer, and holds 8 cups of coffee (great for bringing to work, or sharing with you or the family). It also comes with a 4-minute timer and a 2 tbsp coffee scoop.

Available at select Starbucks locations and online for $57.95.
Starbucks Copper-Toned Stainless Steel Coffee Press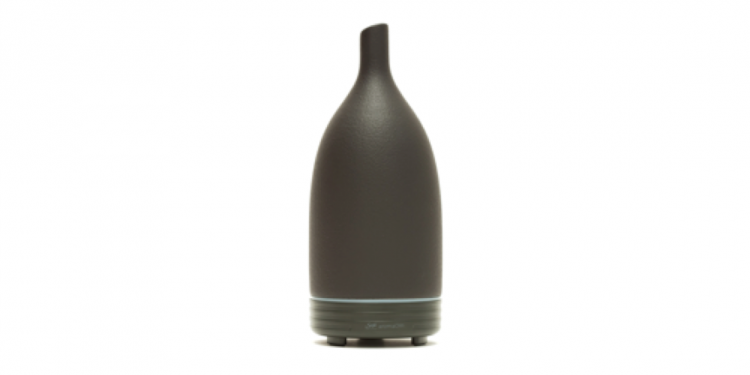 AromaOm Nebulizer in Black
Reduce dust and other common allergens while creating a pleasing atmosphere of aromatherapy by gifting the men in your life a Saje Nebulizer for his mancave. The AromaOm Nebulizer is available in a masculine matte black finish.

If you're topping this guy's present off with a couple of Saje essential oils, pick more earthy (sandal wood, sage) or energizing (peppermint, eucalyptus) scents to go with this gift.

Available at Saje in-stores and online for $89.95.
AromaOm Nebulizer in Black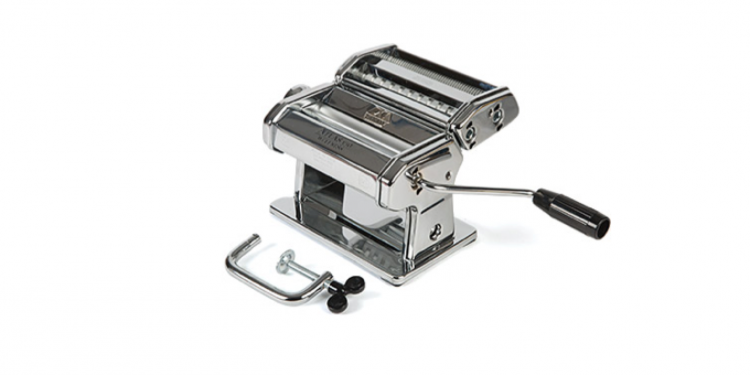 Marcato Pasta Machine from Lee Valley
For the guy who loves to cook and appreciates the quality and care of made-from-scratch food, a pasta maker would be a great holiday gadget to gift. As a bonus, you'll probably be the first to taste test his newest recipes!

The Marcato Pasta Machine is available for $76.50 from Lee Valley.
Marcato Pasta Machine from Lee Valley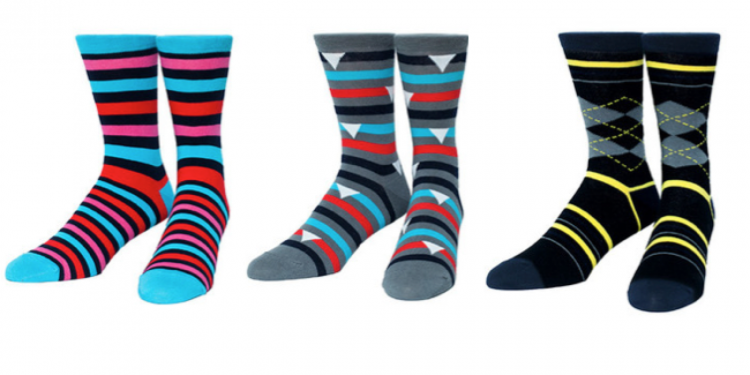 Cole & Parker Socks
When you purchase a pair of socks from Toronto-based Cole + Parker, you help change the lives of an aspiring entrepreneur somewhere in the world through Kiva, the micro-financing loan program. These are brightly coloured socks are available in three different styles: the classic, the active and the naked.

Cole & Parker Socks begin at $20/pair.
Cole & Parker Socks
Nike "Flash" Footwear
Nike's "Flash" apparel technology has now been applied to their footwear too. Make sure your guy stays safe during his winter runs, the "Flash" material is highly reflective and perfect for early morning or late night runs.

Shown in the photo is the "Nike Lunarglide 7 Flash", available for $180. Nike.com now delivers to Canada.
Nike "Flash" Footwear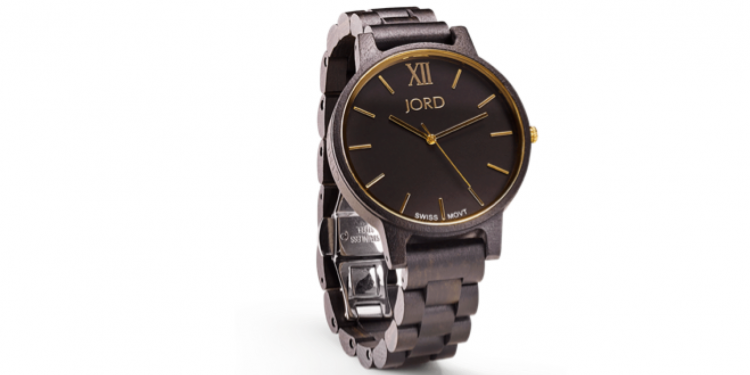 Jord 'Frankie' Watch in Ebony & Gold
This men's timepiece from Jord, which specializes in wood watches, offers simple sophistication for the modern, minimalistic man. Powered by Swiss movement, the uncomplicated face allows focus while the streamlined shaping offers style.

Available online at woodwatches.com.