Naked Snacks is a Vancouver-based snack subscription box program, which focuses on delivering healthy, gourmet healthy style snacks to its subscribers on a monthly basis.  Every month, subscribers can pick five snack mixes (from 25+ options) to be included into their subscription box.  For those who can't decide what they want to try, there is also a 'surprise me' option.  You can place either a one-time order or an ongoing subscription, with free delivery across Canada.
Working with a nutritionist to create their mixes, Naked Snacks offers snack options for everyone from vegans and vegetarians to paleo, low-carb and grain-free dieters.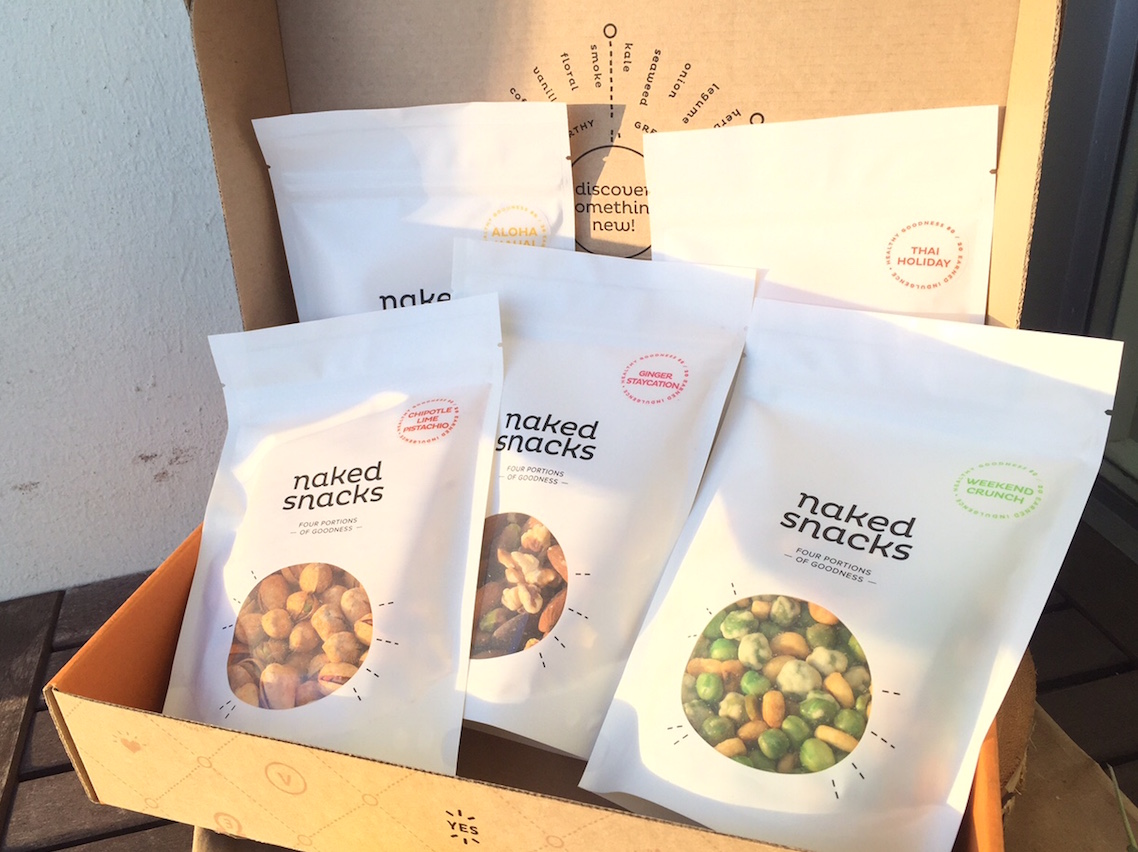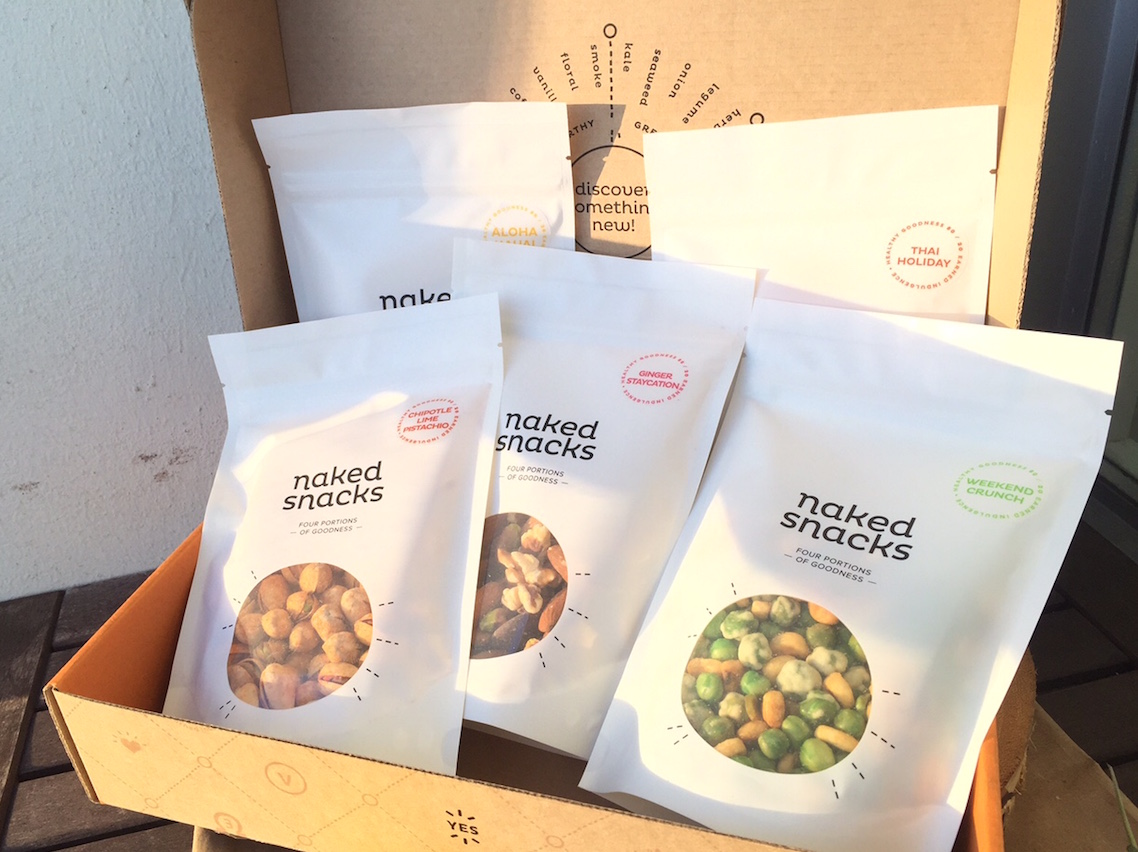 When Modern Mix Vancouver had the opportunity to pick a couple of snacks to try, we went with mixes which gave us a taste of an exotic getaway.  Each re-sealable packet of snacks offers four 35 gram portions: 20 portions in total for each snack box, one for every workday of the month (although, I have to say, it's tempting to each the entire packet in one sitting).
Thai Holiday: This mix of wild rice sticks, curry cashews, flaked coconut and sun-dried mango is the perfect blend of sweet and spicy all in one.
Aloha Kauai: This tropical treat will transport you to your own private cabana on the beach. Macadamia nuts mingle with island fruits and toasted coconut to give you that cool-dip-on-a-hot-day feeling. Coconut flakes contain manganese for making strong bones and processing cholesterol.
Weekend Crunch: This mix was designed to give you the same crunch satisfaction as potato chips, but with none of the nasties. This salty and spicy snack is best washed down with your favourite liquid refreshment. It's also great to have on hand for a game-day treat!
Ginger Staycation: Australian crystallized ginger mingles with a gourmet selection of nuts and dark chocolate to delight your senses.
Chipotle Lime Pistachio: Chipotle and lime seasoning offer a delightful mix of savoury and sour.
"Naked" refers to the company's dedication to stay away from processed ingredients and keep their snacks are pure as possible. There are no artificial colours, flavours or sweeteners in Naked Snacks' mixes, no harmful preservations, no high fructose corn syrup, no trans fats, and each portion contains no more than 200 calories.  Every snack offers 80% whole-grown goodness and 20% earned indulgence as a reward for making smart food choices.
Whenever possible, Naked Snacks use organic, fair-trade and local ingredients (e.g. BC cherries, Okanagan peaches).  For every box sold, Naked Snacks donates to Breakfast for Learning to provide a healthy snack for a hungry child at school.
For more information about Naked Snacks, visit them online at: NakedSnacks.ca.