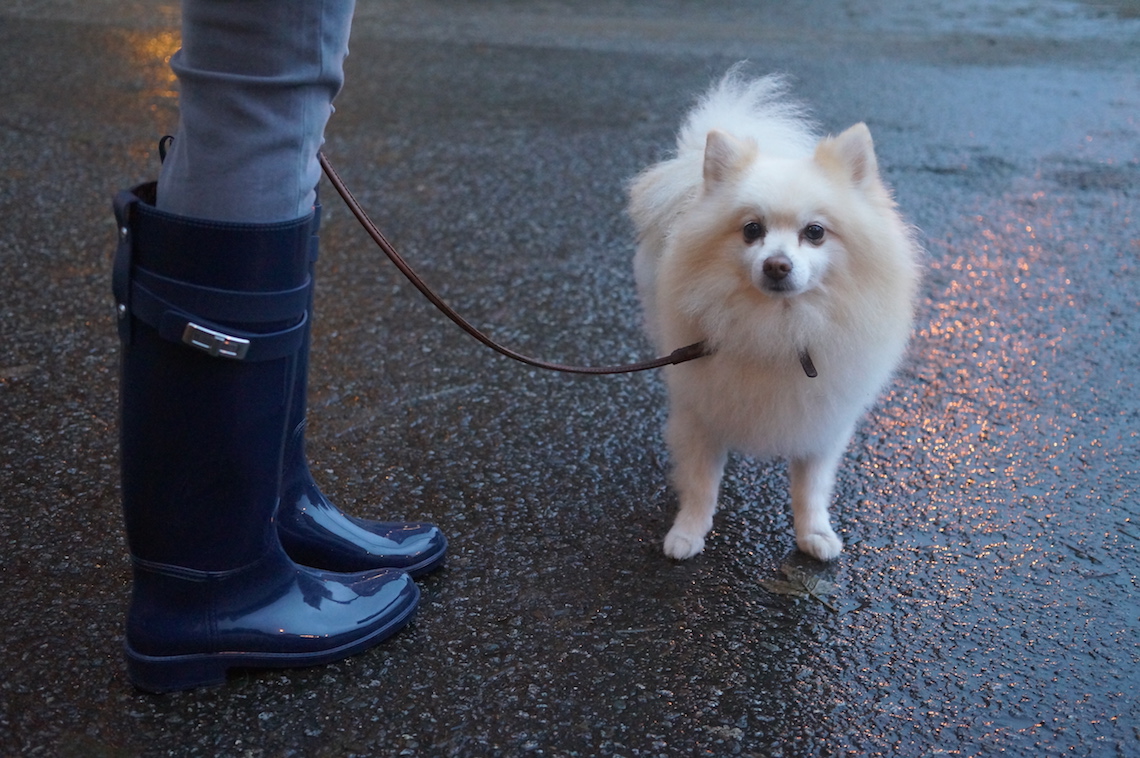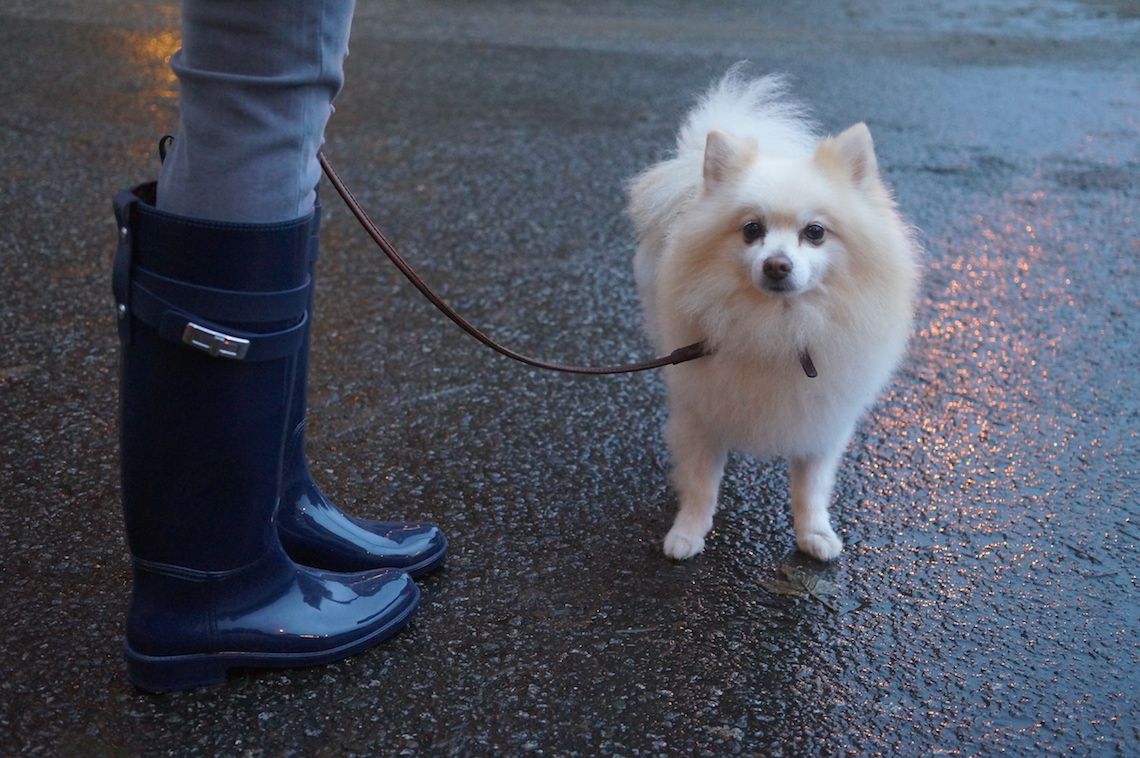 As one of Canada's rainiest regions, you can't live in Vancouver without owning a pair of rainboots.  This season, my go-to rainboot is the Lisa Boot in Navy Blue from the Norwegian footwear and apparel brand Swims. I first became familiarized with Swims as a men's waterproof loafer brand, but only found out recently they also offer women's footwear, as well as a range of fashion accessories from duffles to trenchcoats.
Here are some things to consider the next time you're shopping for a pair of rainboots to wear in Vancouver:
Height
I walk everywhere in downtown Vancouver. On extremely wet days in Vancouver, I've been splashed by speeding vehicles as I'm walking along the sidewalk, so I prefer a tall rainboot which'll keep me dry through puddles and splashes.  The taller the boot, the better the protection against these (awful) situations.  However, if you're only looking for a pair of boots which'll take you from your car, to indoors, go with an ankle rainboot, which look more stylish because they are less clunky.
Colour
I'm a fan of classic colours like navy blue or black for rainboots, because they seem to hide mud splashes better than brighter colours.  However, I think colours and patterns in bright yellow or red could also add a splash (no pun intended) of fun to a dreary Vancouver day.
Texture
I think a high-gloss, lacquered finish (like on the Swims Lisa Boot) gives the rainboot a bit more of a sleek and premium look, while a matte finish is more industrial.
Weight
The one complaint I do have about tall rainboots is how heavy they are.  I wore the Swims Lisa Boot to Cirque du Soleil, and from sitting with one leg over the other, my bottom leg started getting pins and needles.  No problem when I'm walking though.  Rainboots are comfortable for walking in, but if you plan on sitting for a prolonged period of time, bring a change of shoes. Keep in mind that the more buckles and straps your rainboot has, the heavier it will be.
See more photos of the Swims Lisa Boot below: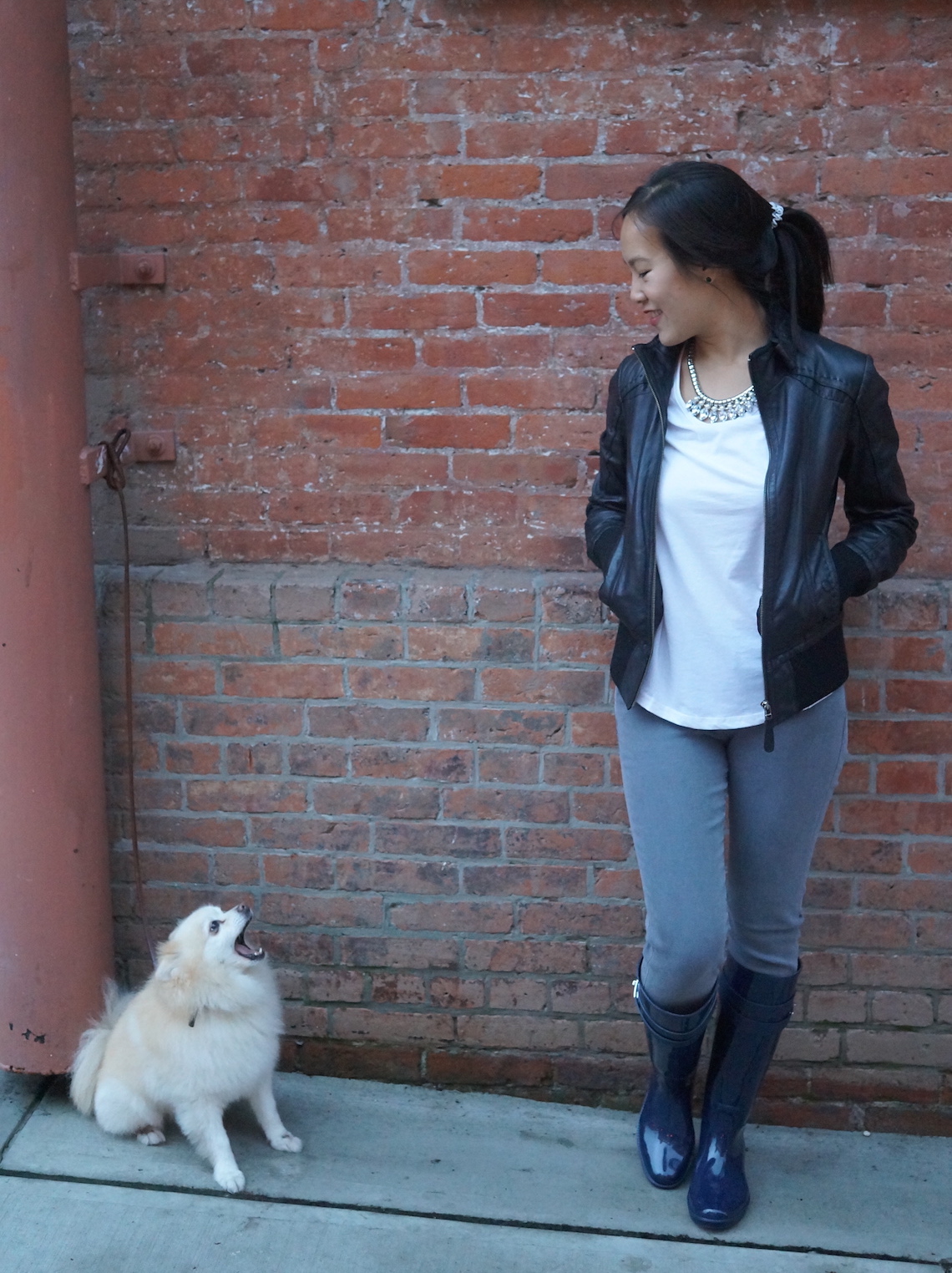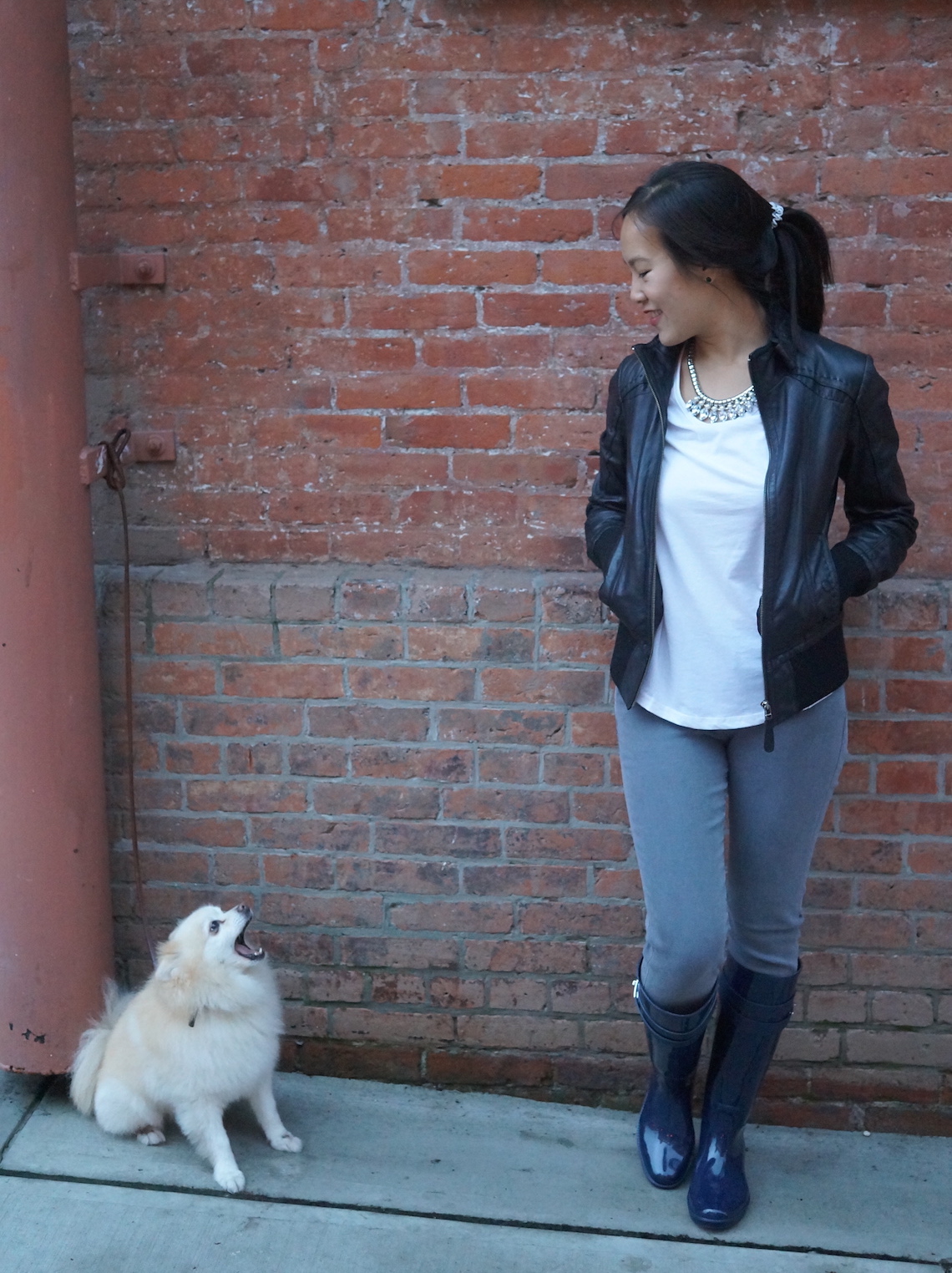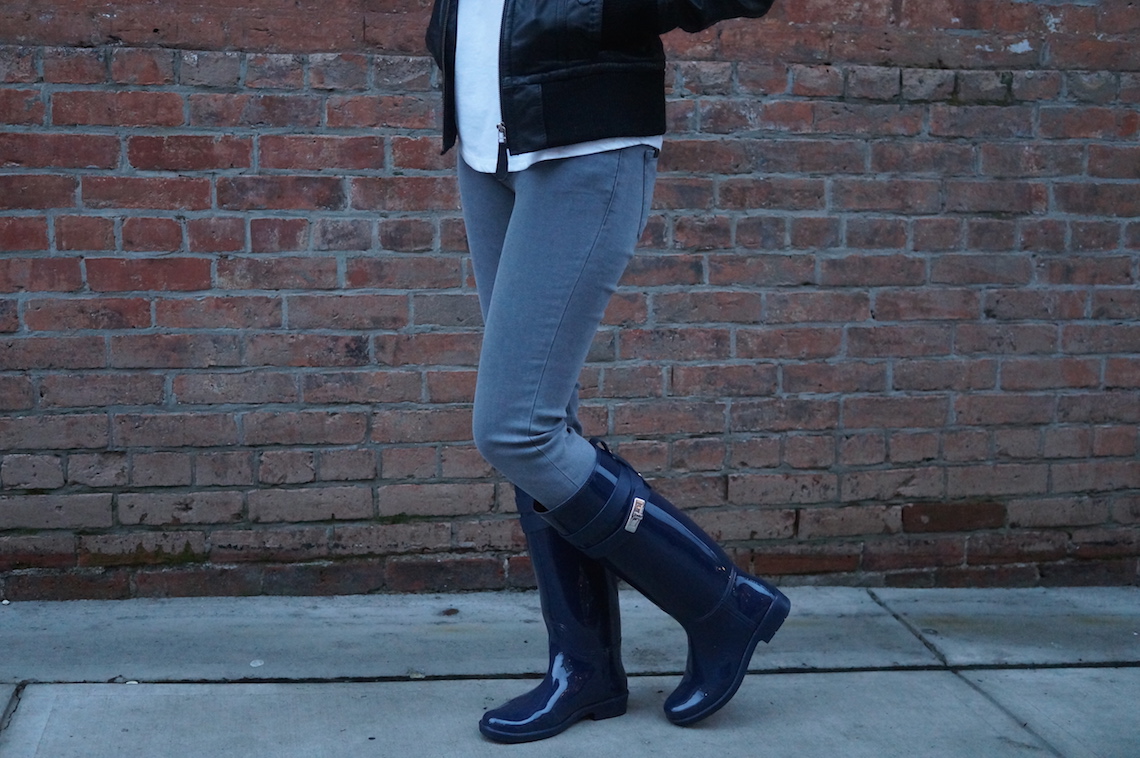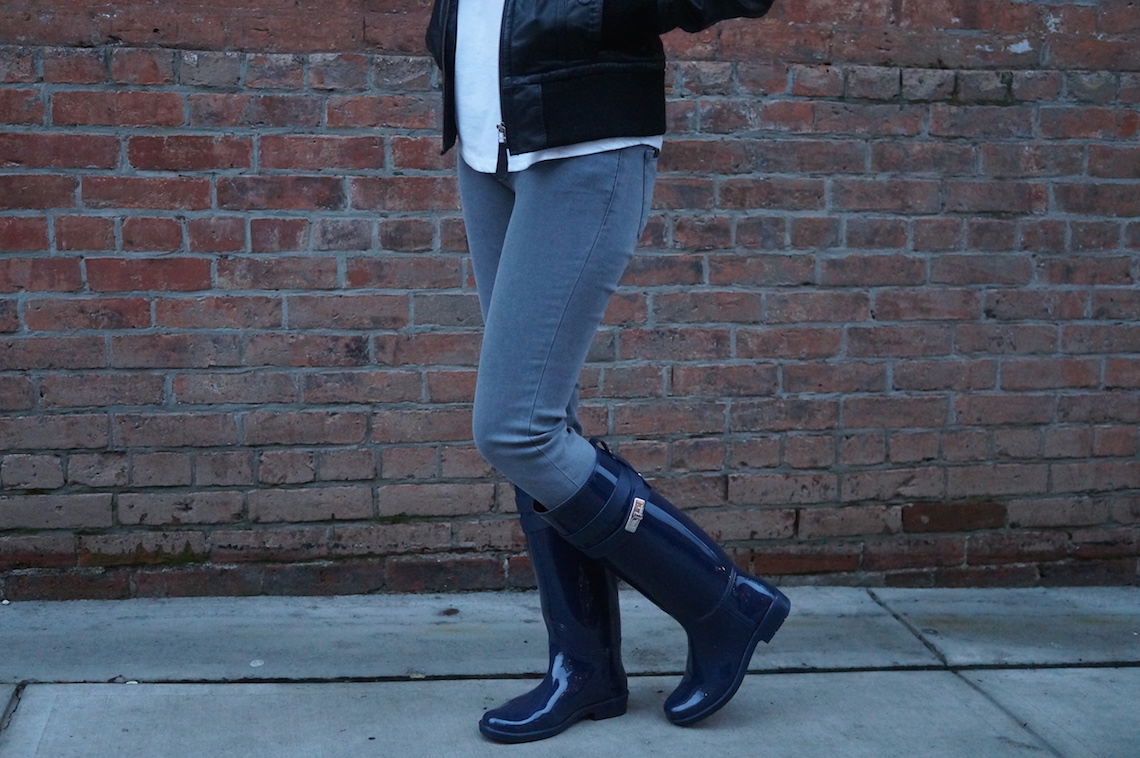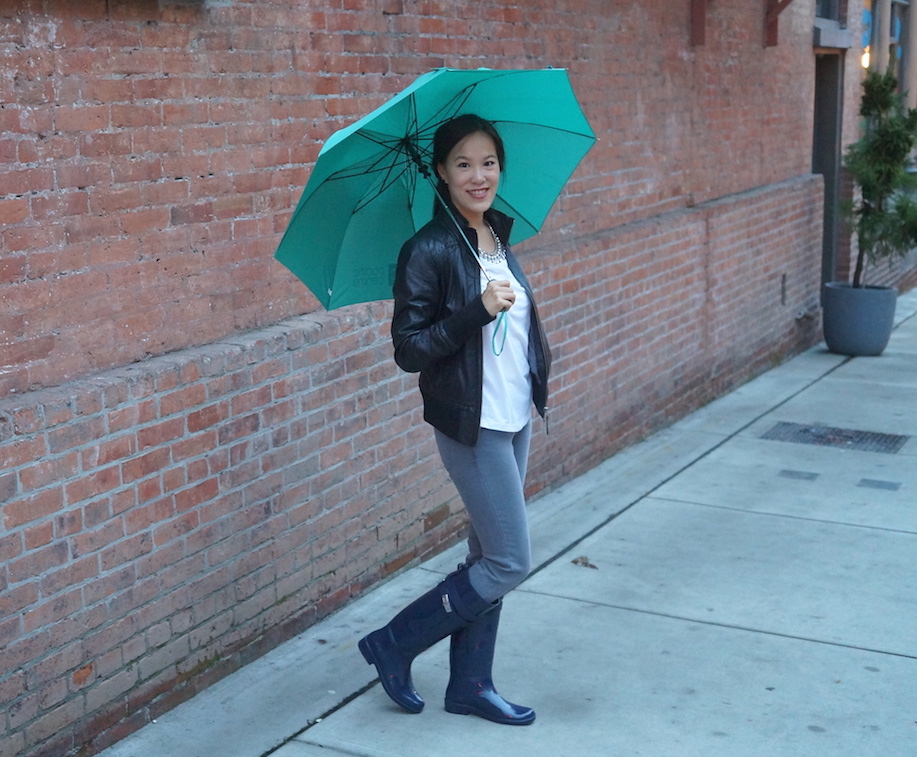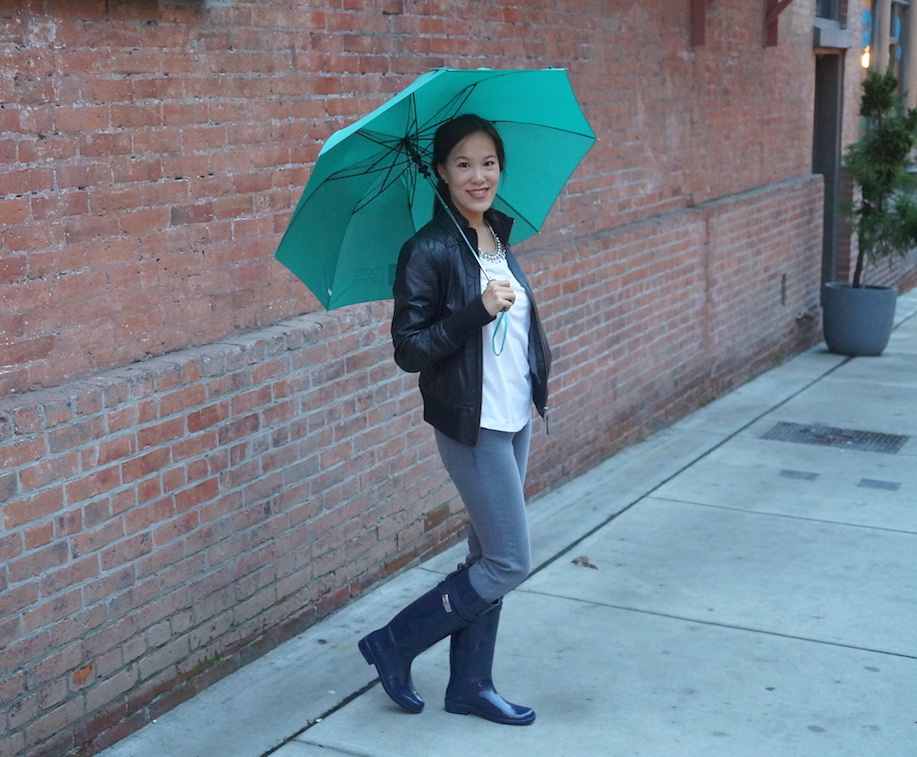 Shop Swims in Vancouver at Want Apothecary (South Granville) and Gravity Pope (Kitsilano).
==
Photo credit: Kenneth Law