Modern Mix Vancouver was recently hosted by The Urban Tea Merchant to try out its Festive Tea Service, a high-tea experience with sweet and savoury goodies paired with luxurious holiday teas.
Located on the edge of Coal Harbour, with an entrance from West Georgia and also Alberni Street (clustered on the same avenue with luxury boutiques Tiffany's, Blubird and Tory Burch), The Urban Tea Merchant is the exclusive distributor of TWG tea in Canada.  You may recognize this tea brand from its classic black and yellow packaging, or its more modern Haute Couture tins with whimsical and exotic artwork on the packaging.  I know of TWG Tea from my travels through Asia – particularly Singapore, Malaysia and Hong Kong.  In Vancouver, you may have seen TWG's pop-up shop at Holt Renfrew in downtown Vancouver.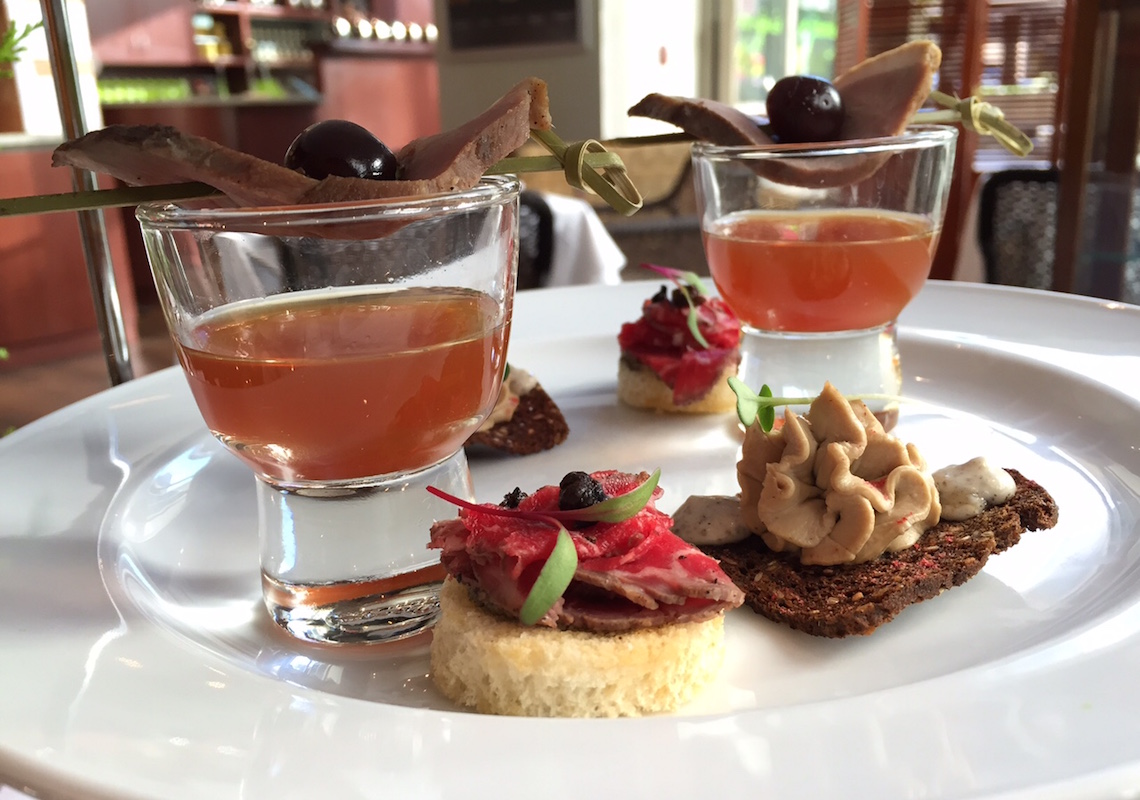 The Urban Tea Merchant is one of the few places in Vancouver where you can experience high tea in a tea-salon inspired environment.  (Most of my high tea experiences in Vancouver thus far have been within a restaurant or hotel environment).  At The Urban Tea Merchant, you are drinking tea, while surrounded by stacks of tea, eating tea-infused goodies.  Although high-tea is served year-round at The Urban Tea Merchant, this time of year is great for offering a festive twist to their usual service.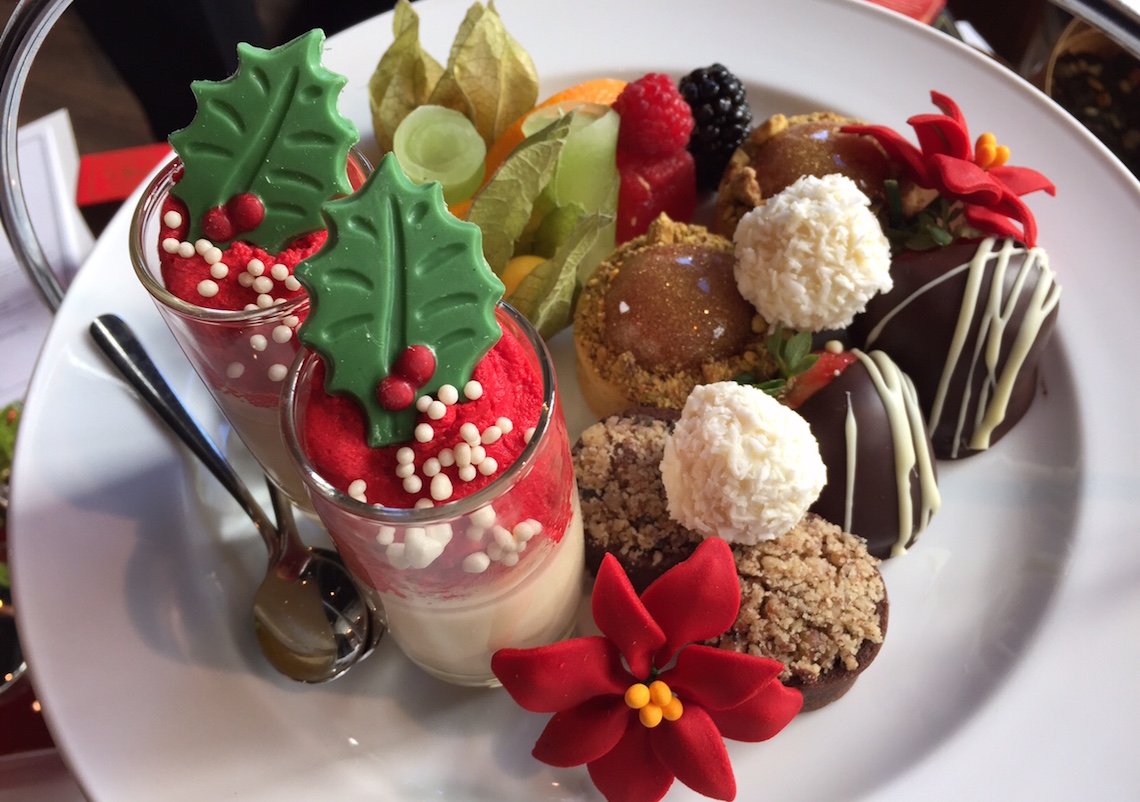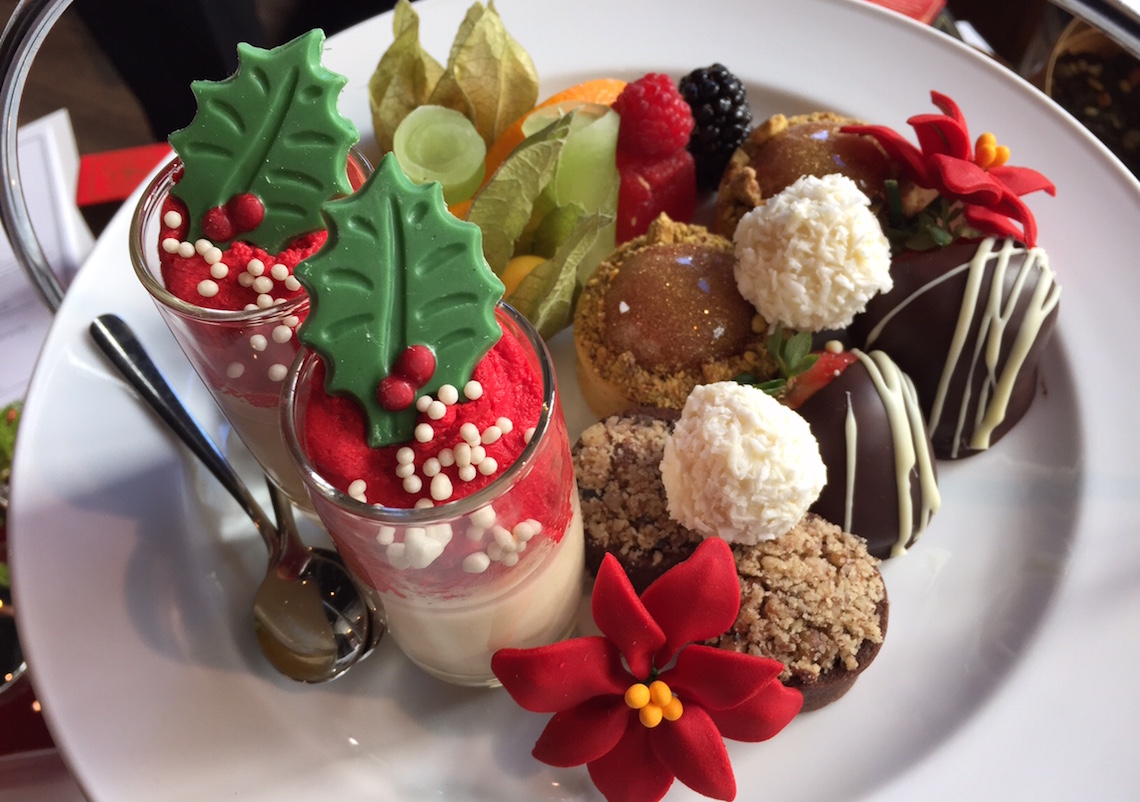 Almost all the sweet and savoury offerings in the Festive Tea Service are served with tea-infused items.  For example, the Foie Gras Mousse is served on a "Christmas Lights" tea infused cracker, while the Duck Breast skewer is infused with "Noel! Noel!" tea, and served with a sweet tea shooter.  The Fresh Baked Scone can be paired with TWG's "1837 Black Tea" jelly, while the Egg Nog Panna Cotta is made with "Vanilla Bourbon" tea, topped with an edible holly leaf chocolate. My favourite item from high tea was the Chicken Salad infused with "Imperial Lapsang Soughing Tea", which is served in a crunchy black sesame waffle basket.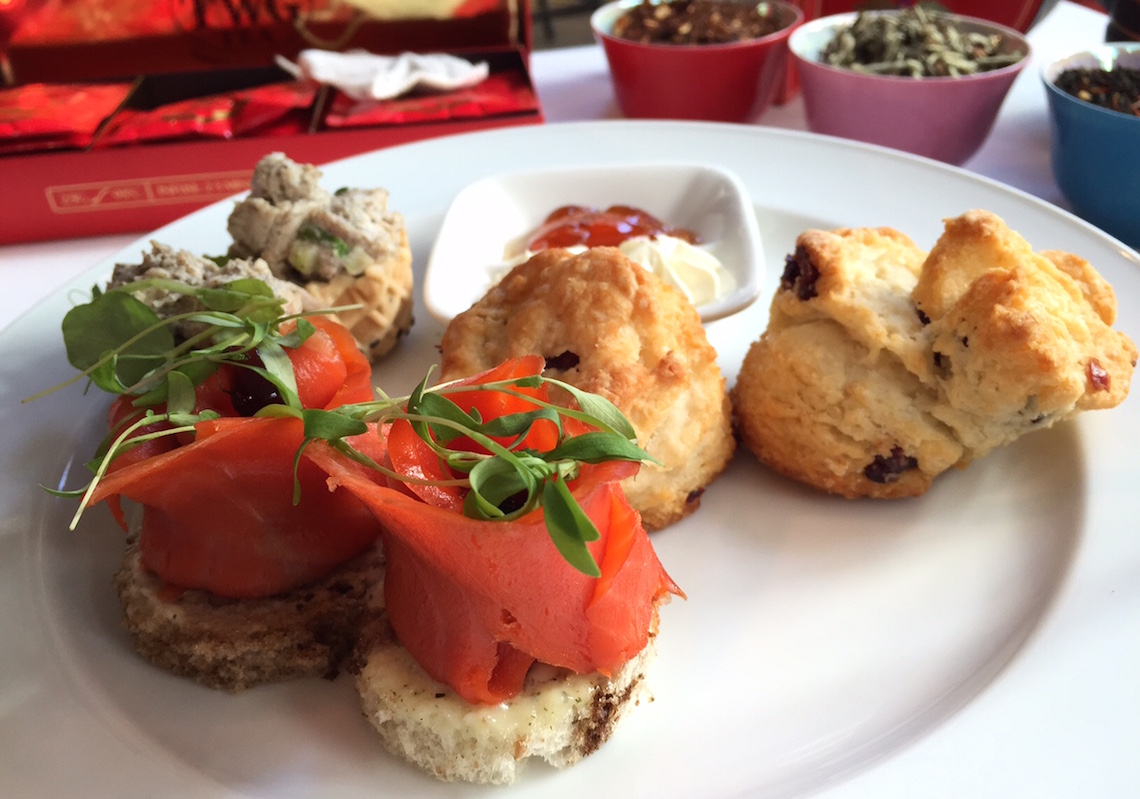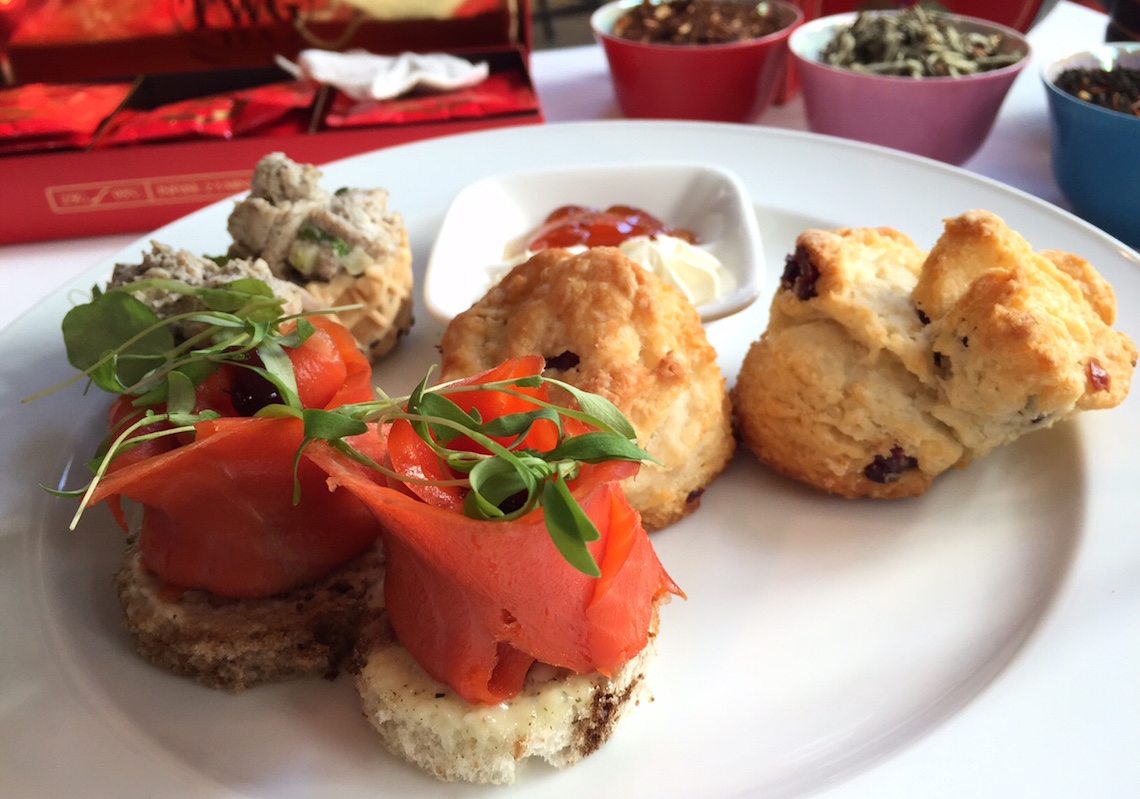 Every high tea guest is presented with a tea mocktail to begin, and your choice of TWG tea for the rest of the service.  Although you can pick from an extensive tea list of over 100 loose leaf teas, I would recommend trying something from TWG's holiday offerings, like their "Red Christmas" tea which is a blend of rooibos, hibiscus, orange peel, apple, cinnamon, clove, ginger, cardamom.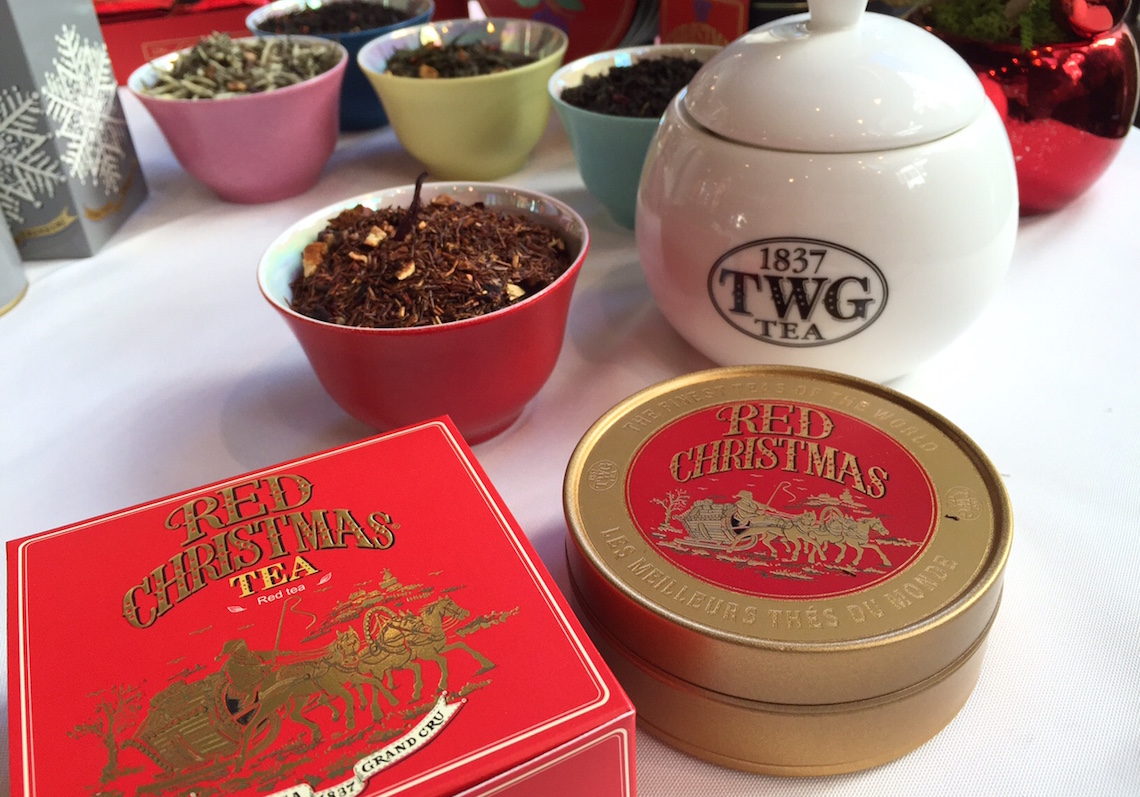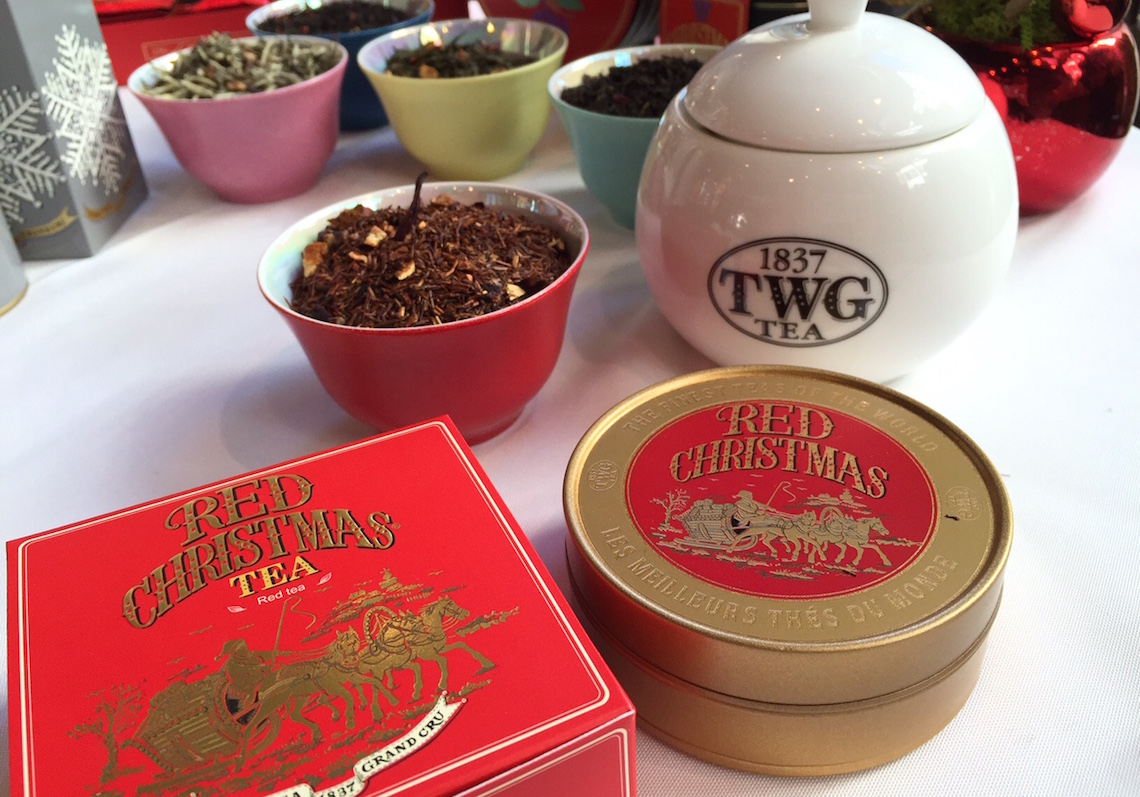 The tea service begins at $52 per guest.  To upgrade to a more ritzy pairing, you can opt for Verve Clicquot Champagne (+$30) or LaMarca Prosecco (+$12).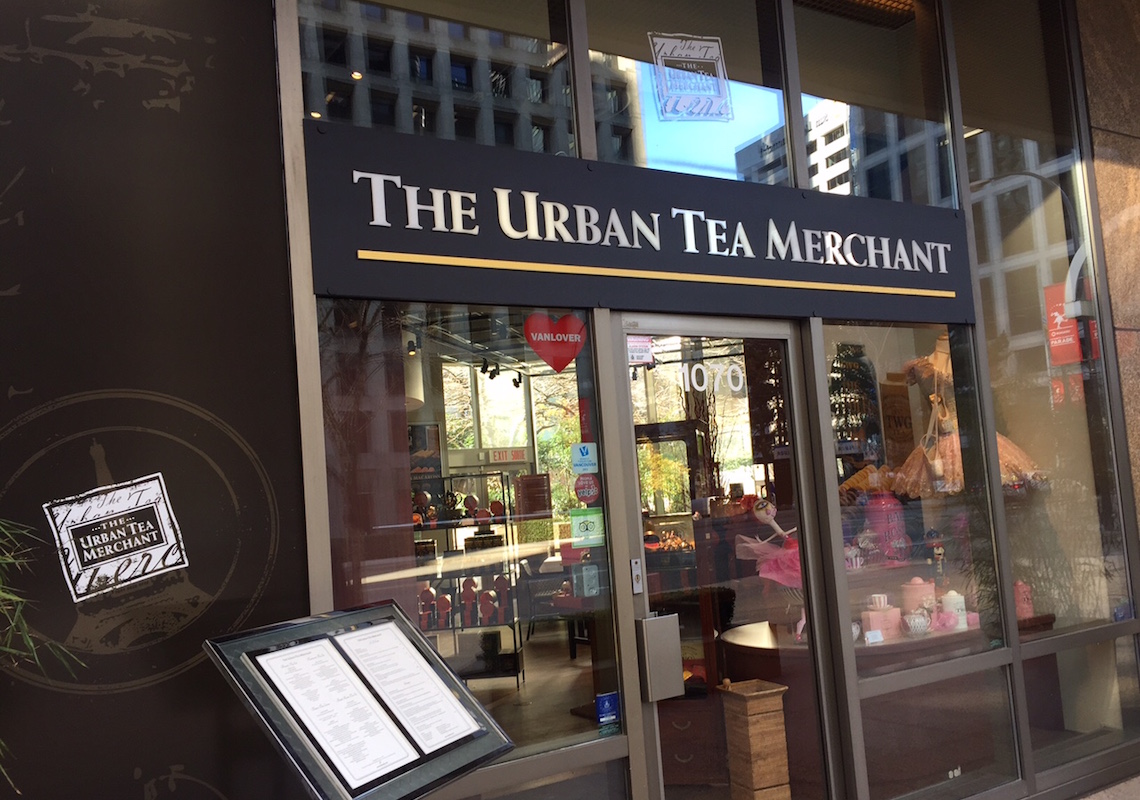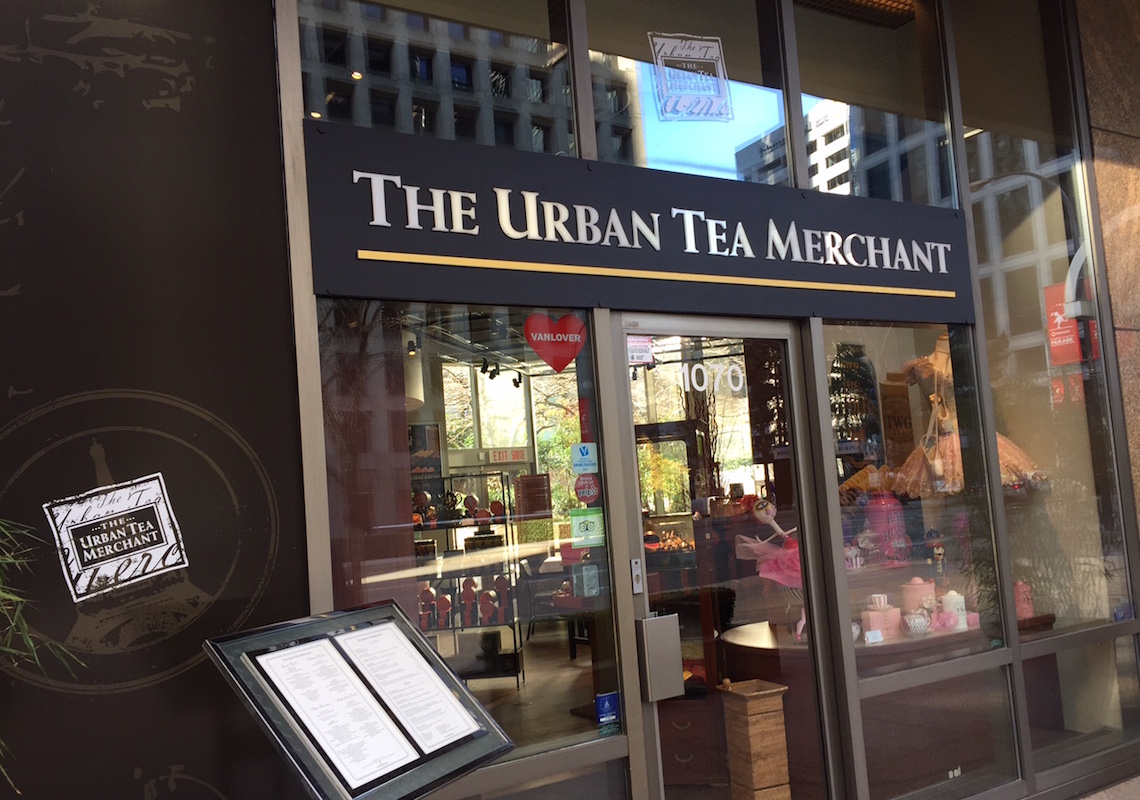 For more information about The Urban Tea Merchant, visit them in person at 1070 West Georgia Street, or online at urbantea.com.
Read about other Vancouver bloggers' experiences on The Urban Tea Merchant's Festive Tea Service: Rebecca from Miss 604 and Ariane from Vancouverscape.