As November is Financial Literacy Month (#FLM2015), Modern Mix Vancouver was invited to a private dinner at Salt Tasting Room, hosted by Interac, Canada's leading payment brand. The purpose of the dinner was to encourage candid conversations around 'finding our financial sweet spot', and maybe even encourage dinner guests to take a look at their own spending habits and discuss how we might be able to make our money go further.
In a survey of Canadian adults, the top three things people are saving for includes: their retirement, a dream vacation, and paying off debt. Other major purchase decisions that Canadians are saving up for include a down payment for property (or paying a mortgage), and a car.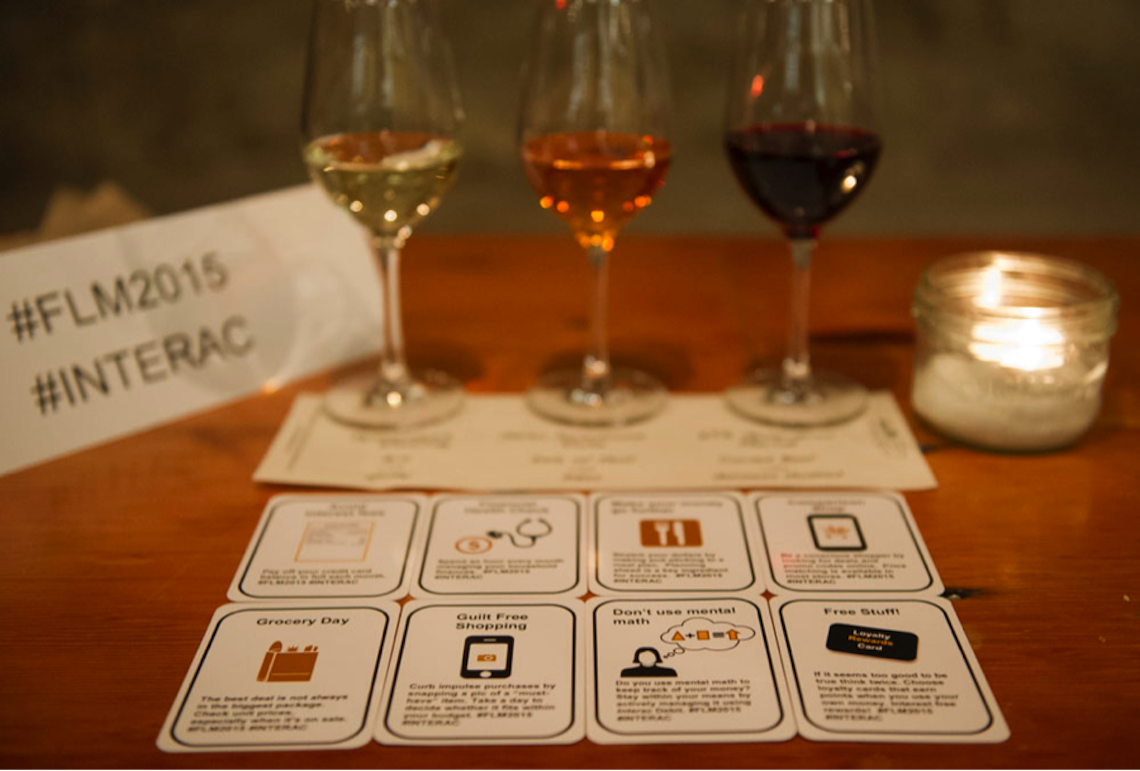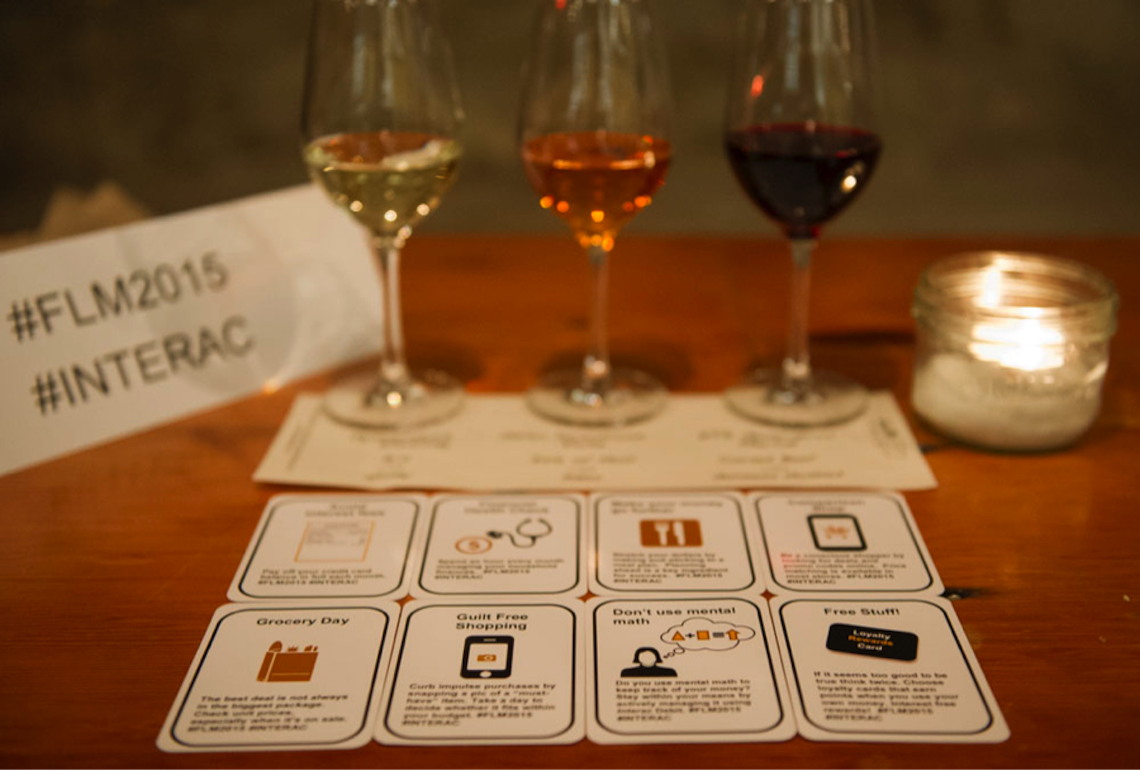 As conversation starters, we were each given a deck of financial literacy cards, which offered us savings tips. Here's a summary of some of the tips I found to be most practical:
Plan Ahead & Look Back:
I believe the first step to better financial management begins with understanding where your money is spent…and according to a recent survey hosted by Interac, it appears that at least half of Canadians agree with this! According to Interac, 55% of Canadians examine their spending habits on a monthly basis and 51% of Canadians have created a budget within the last year.
For example, if you know that you have to grocery shop every two weeks, shop according to what's on sale and plan your meals in advance. Determine a budget and stick within it. Stock up on non-perishable items when they are on sale, like jars of pasta sauce, dried noodles, canned beans and chickpeas, etc. and shop for fruits and veggies that are in season. Buy meat in bulk and freeze for future meals.
At the end of the month, spend some time looking over your receipts and highlight any surprises in your bills. For example, was that organic head of cauliflower from Urban Fare $8?! (That's happened to me before). Next time I'll know to check the weight and price before I buy. 
Use Loyalty Cards:
Sign up for loyalty cards at your favourite retailers. My favourites include:
Starbucks Rewards – earn a 'star' for purchase at Starbucks. 12 stars earns you a complimentary food or beverage item. There are also opportunities to earn bonus stars for purchasing certain items.
Sephora Beauty Insider – earn a point for each dollar spent at Sephora. Points can be redeemed for deluxe samples of hot beauty items including nail polish, fragrances and more.
Shoppers Drug Mart Optimum Rewards – earn points on your purchases at Shoppers Drug Mart and redeem for dollars off your next purchase. On certain weekends, you can redeem your points for bonus dollars off. I always wait for these 'spend your points' events to redeem my points!
Needless to say, if you're trying to save money, don't go overboard at any of these stores just for the points. Buy only what you need, and don't be tempted to spend more than what you went into the store for.
Live Credit-Free & Avoid Interest Fees:
Buy now, pay later, and collect some points along the way…using a credit card for your purchases seems like a pretty sweet deal, right? Not necessarily. By the time you add in the annual fees, and the 20%+ interest rate for not paying your bills in full or on time, the "savings" might actually be costing you. And of course, there is the tendency to overspend when you're paying with credit, which isn't ideal for someone trying to save money. Using your debit card means you're only spending what you have, which can help keep you on track with your budgeting and spending.
During Financial Literacy Month, Interac is challenging Canadians to set aside their credit cards, review their finances and take a conscious approach when it comes to purchases by participating in the Interac 21 Day Credit-Free Challenge. If you're looking to rethink your approach to spending and saving – this could be one way to kickstart the process.  If you absolutely cannot live without your credit card, then at least commit to paying off your credit card balance on time and in full each month to avoid interest fees.
==
This post was written in partnership with Interac. For more information about Canada's debit experts, visit: interac.ca.