Earlier this month, we shared with our readers the opportunity to win a VIP experience at Coquitlam Centre's Ladies' Night Shopping Event.   Alongside the three winners and their friends, Modern Mix Vancouver visited the mall and participated in this exclusive event, so that we could share our experience on how it feels like to be a VIP guest at Coquitlam Centre!
The VIP Lounge at Coquitlam Centre's Ladies' Night

Upon arriving at the VIP lounge located at the mall's Centre Court, guests signed in and were gifted not one but three goodies bags full of swag from retailers including Saje (a full sized 'Wellness Wonderland' soy wax candle and their acclaimed Peppermint Halo headache remedy oil) and Sephora (samples from Fresh Beauty). The other gift bags contained a Coquitlam Centre gift card and coupons for retailers who were offering exclusive deals for the shopping event (more about this later).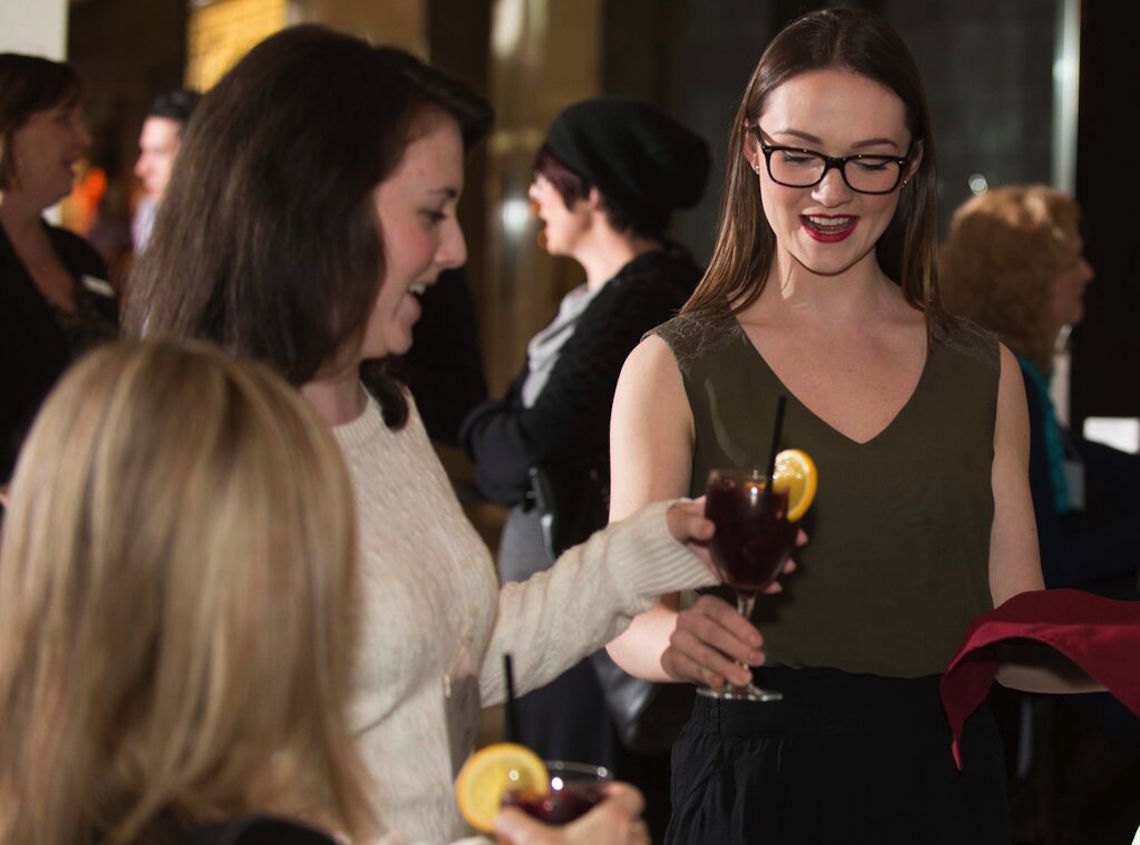 As we mixed and mingled in the VIP lounge, different interactive retailer stations were set up for guests to get pampered while learning about upcoming Fall style trends. Dermalogica offered a skin-mapping analysis while Zennkai Salon did hair touch-ups. Aldo showed off their latest styles of footwear and accessories, while Saje Natural Wellness showcased a selection of their favourite holiday items.  VIP guests also had the opportunity to enter to win a holiday prize pack from Hudson's Bay and Purdy's Chocolates. Because the event was limited to contest winners and their friends, and a few select bloggers, there were no line ups for anything, and our odds of winning a prize were certainly not far fetched.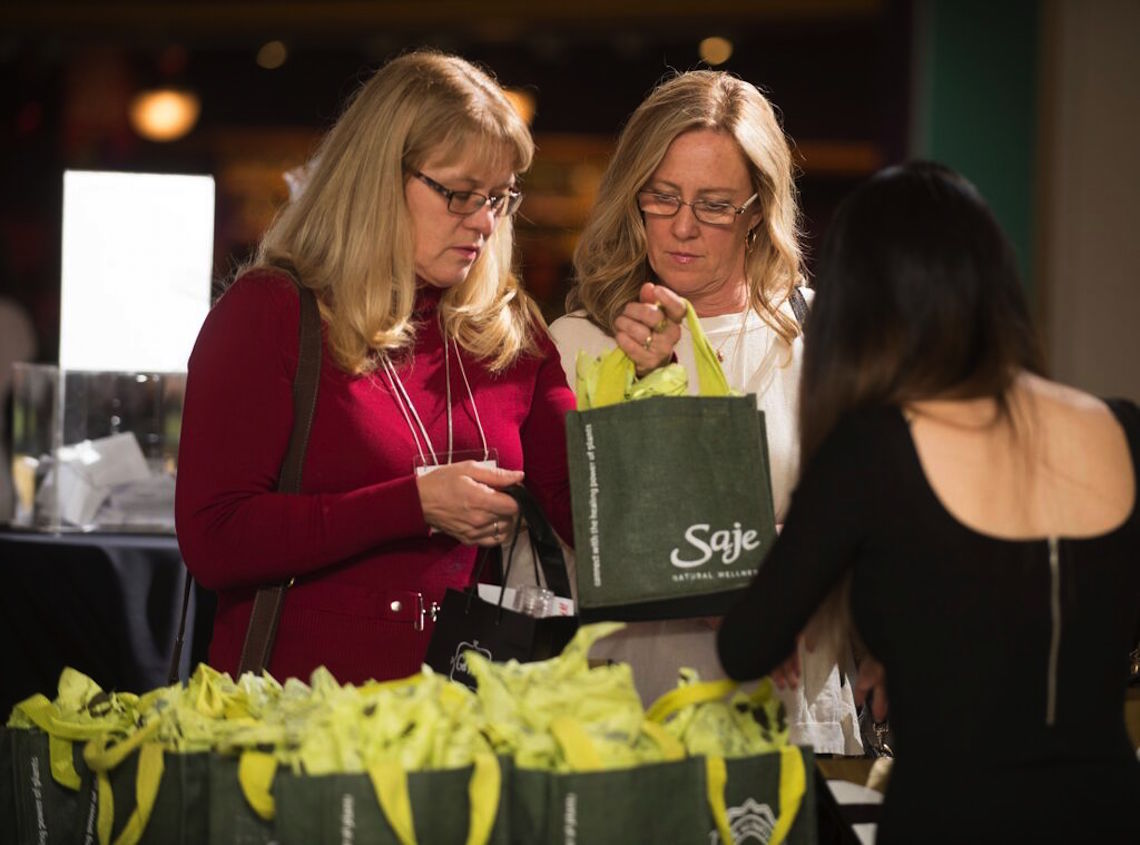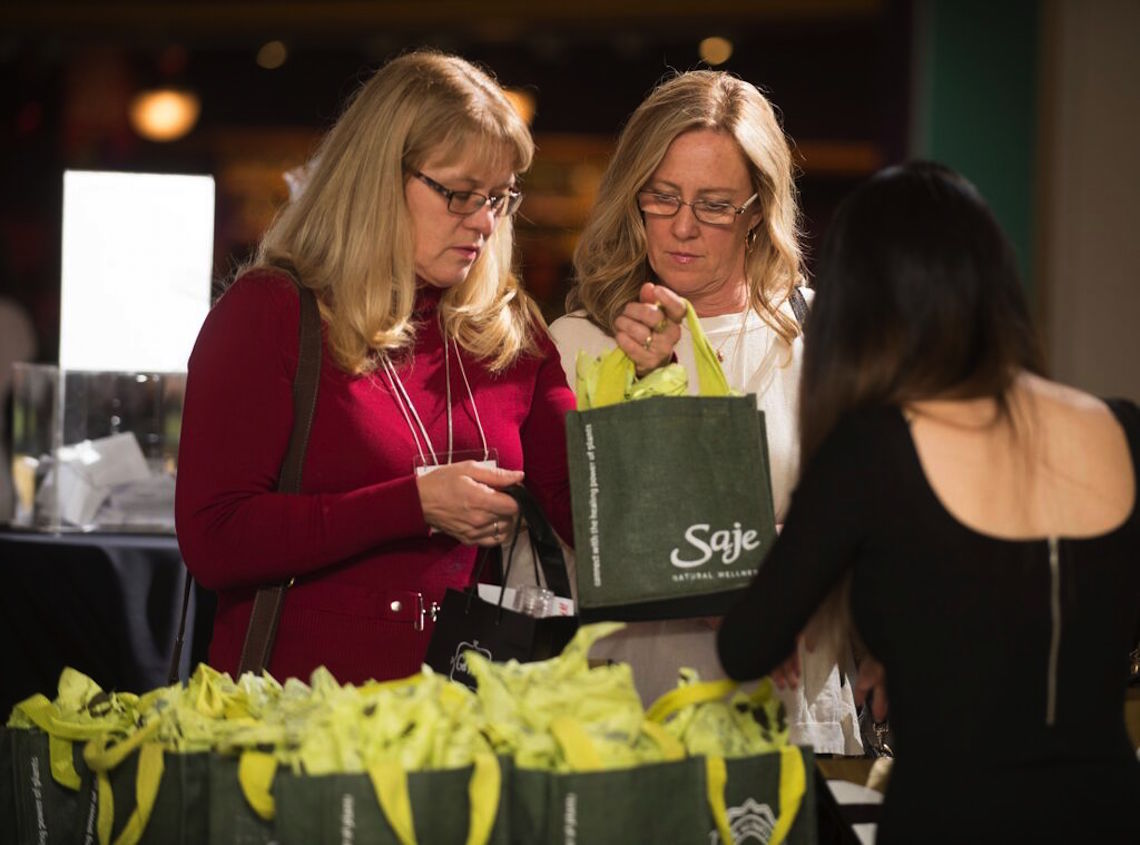 As we mixed and mingled in the VIP lounge, plated hot appetizers, including kobe style meatballs and a tuna stack were served compliments of Cactus Club's only location in Coquitlam. To top it all off, you could even indulge in a girly sangria pairing.
The Shopping at Coquitlam Centre's Ladies' Night
Now, on to the shopping. After a few bites, a glass of sangria, and pampering treatments at the beauty stations, most VIP guests ventured out of the lounge to take advantage of the one-night only shopping deals.
In our gift bags, we received promotional coupons and flyers, indicating what the deals of the night were. For example, H&M and Saje Natural Wellness offered 25% off one regular priced item, while Dynamite offered 20% off your entire purchase – including sale items!   A few of the offers you could come back to Coquitlam Centre for, including a complimentary mini facial at Sephora, a free cup of tea from DAVIDsTEA or a gift card to GUESS.
What were my purchases for the night? CHANGE Lingerie had an in-store deal for buy two items get one free, with an additional $25-off gift certificate in my Coquitlam Centre goodie bag, so I purchased an adorable bralette from Britney Spears' new intimates line. I also picked up some goodies from Saje Natural Wellness: a 'Lemongrass Sass' foaming hand soap, and the "Exhale" essential oil diffuser blend.
Towards the end of the night, I ran into a couple of the VIP ladies at Plen+y, Dynamite and Aldo, and I could see that they were carrying shopping bags full of purchases for themselves, and as gifts. According to one of the winners I chatted with, she was kicking off her holiday shopping that night, and was happy to avoid the holiday crowds.
==
Does this sound like an experience you'd love to participate in next time? Stay in touch with Coquitlam Centre on Facebook, Instagram and Twitter, and you'll be the first to know about upcoming events and contests.