The Yale Hotel, one of Vancouver's most emblematic establishments, has reopened as the
Yale Saloon
.
Located at the foot of the Granville Bridge in downtown Vancouver, the Yale Hotel was one of Vancouver's most popular music venues.  Housed in a heritage building since 1888, the Yale was first a hotel, which eventually became a blues bar offering nightly live music.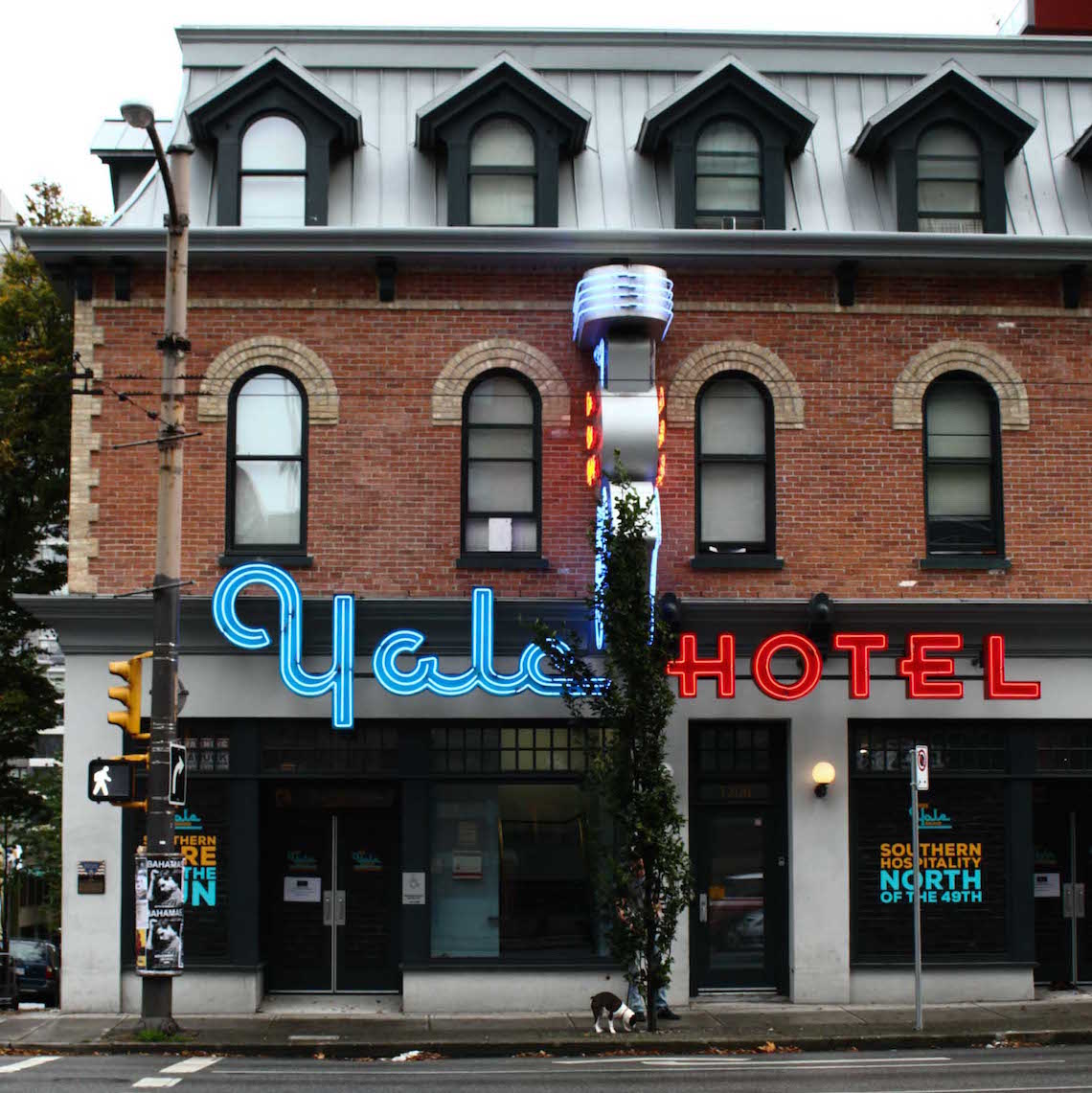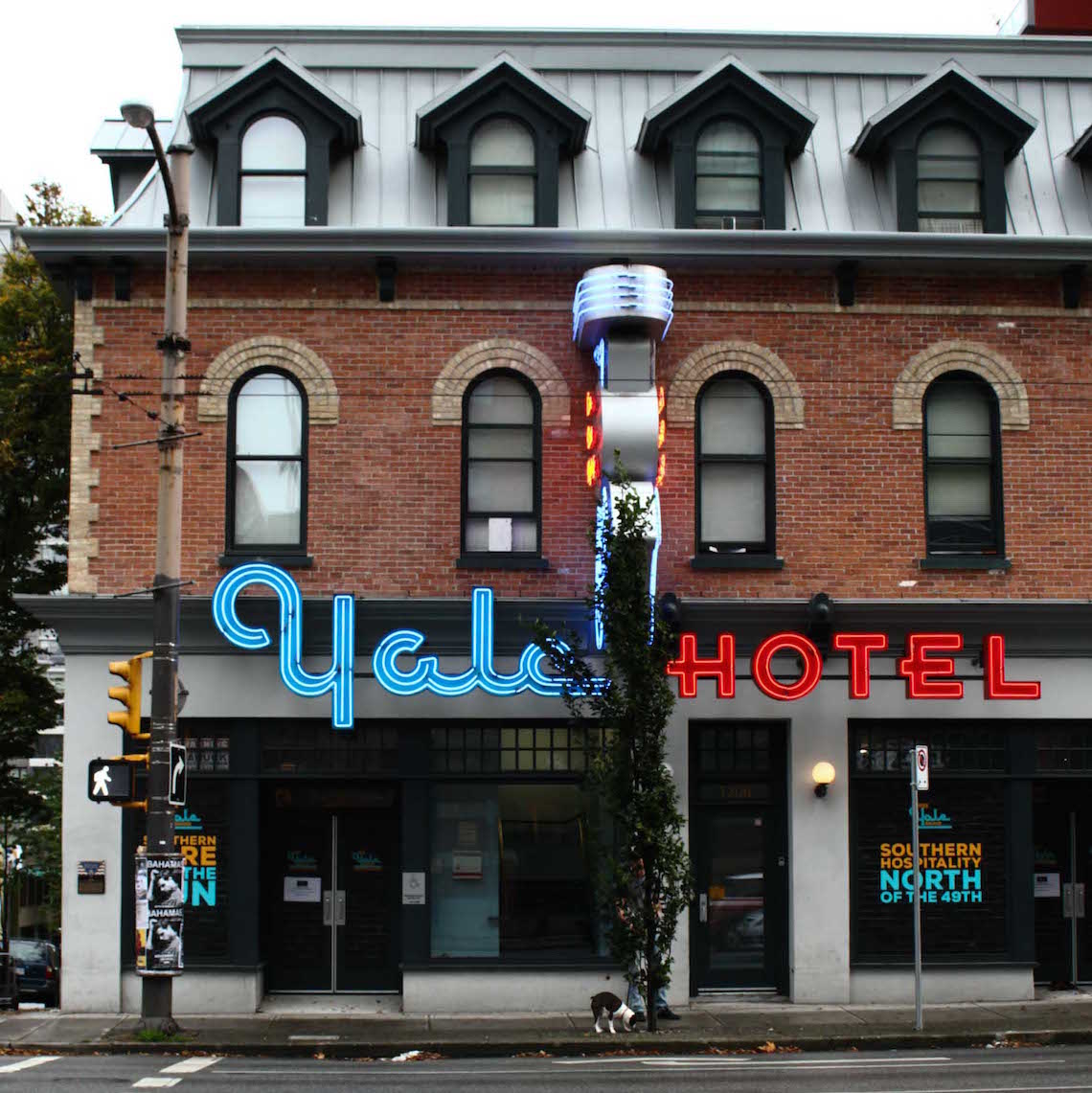 The building itself has been completely renovated.  No longer are the low ceilings, old carpet, and dark interior left from the old Yale.  Instead, the space is now open and airy with cow-print spread on the floor to complement the country, down-low vibe.  A large open floor space is perfect for dancing and there is even a mechanical bull which will take centre stage on some nights.  Live music, dancing and food is at the heart of the new Yale Saloon.  The focus is primarily on country and blues, however, jazz, classic rock, and karaoke will also be featured some nights of the week.
While the Yale Hotel has revamped to become the Yale Saloon as the city's newest country, blues, and bbq hot spot, the iconic blue neon sign remains to mark its place in Vancouver.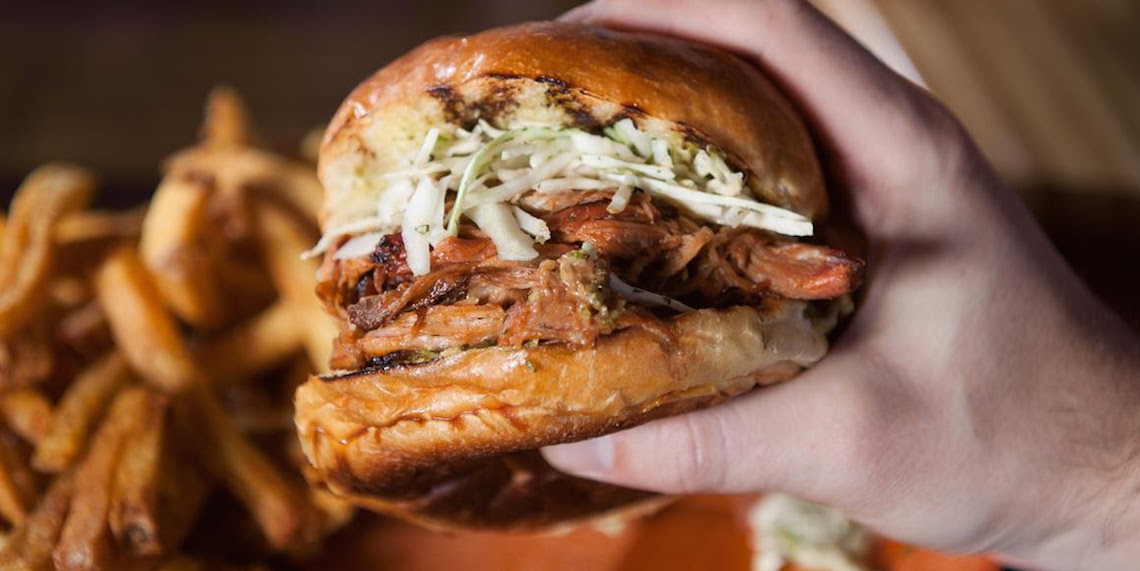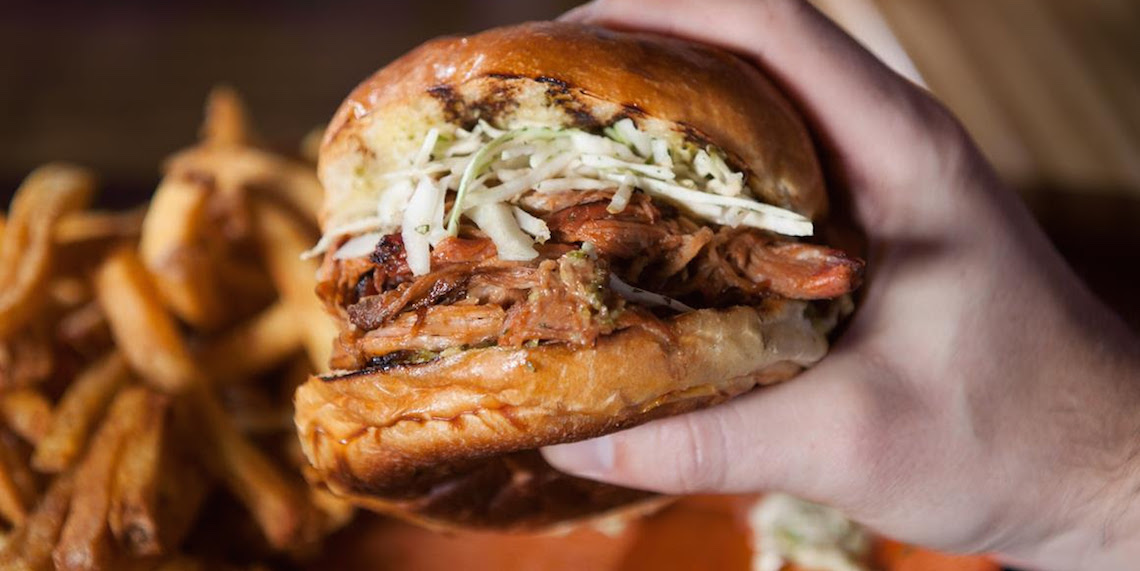 The Yale's menu has also completely transformed.  Serious about food, they have brought in one of the largest industrial smokers in the city with a focus on Southern barbecue cuisine.  Specialties include smoked meats and ribs with homemade sauces and rubs, and country comfort food like grilled cheese sandwiches, fried pickles, deviled eggs, candied bacon, and baked mac'n cheese.
The Yale Saloon is located at 1300 Granville Street and is open 7 days a week, from 11:00am to late Monday to Friday, and 4:00pm to late on the weekends.  To find the Yale Saloon, look for the iconic neon saxophone sign  and the entrance now located on Drake Street.