The iconic Hy's Encore Steakhouse in Vancouver turned 60 this year.
Often considered a "special occasion" restaurant, Hy's offers diners high quality steaks and steakhouse classics and excellent service.  Hy's has maintained this tradition over the years; not much has changed.  However, for the past three months, the restaurant has been undergoing renovations – on the exterior to the building facade and in the interior to its upstairs and downstairs.  The most notable changes have taken place upstairs where a brand new elegant cocktail bar has opened.
Modern Mix Vancouver was given a tour of the new sit down bar on the eve of its grand opening.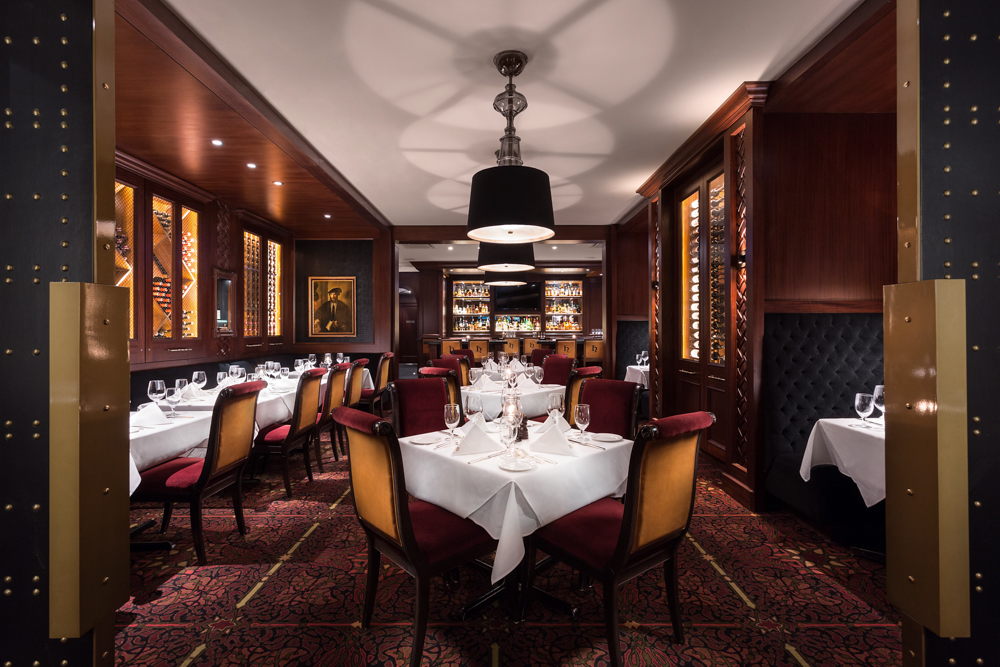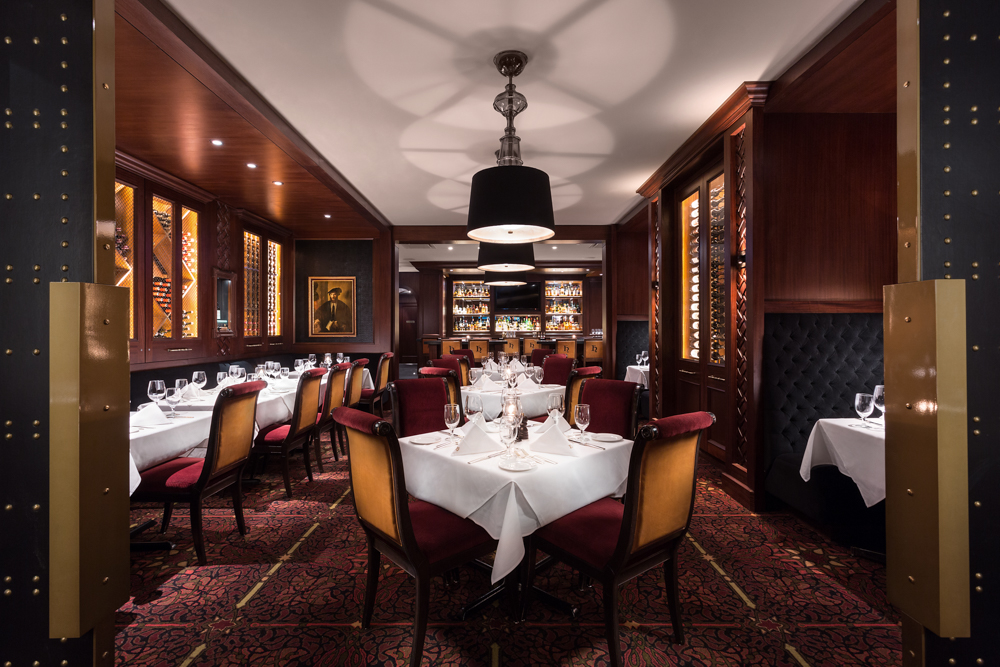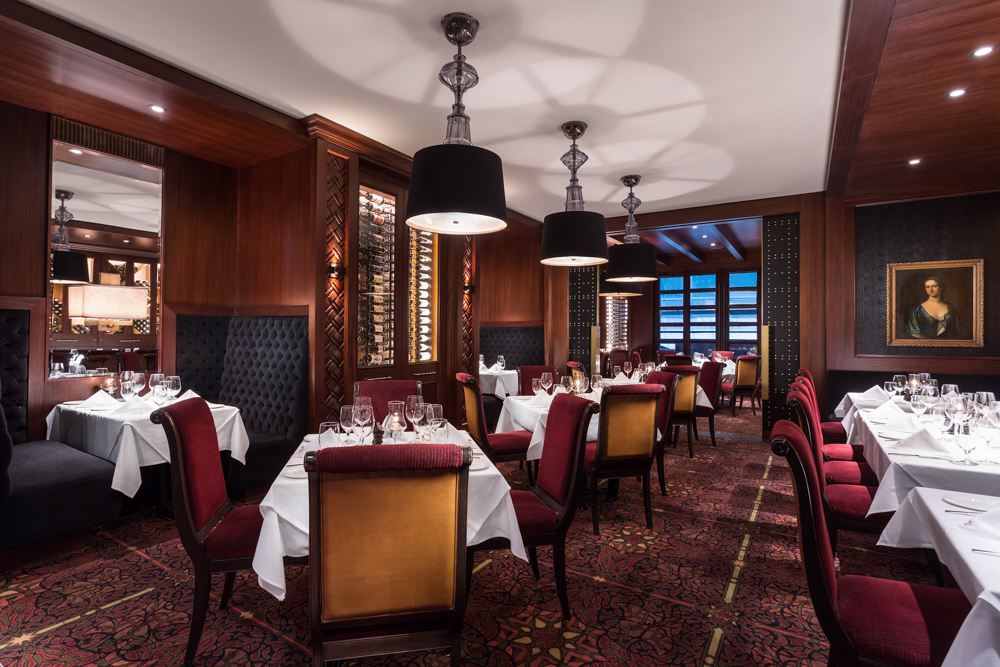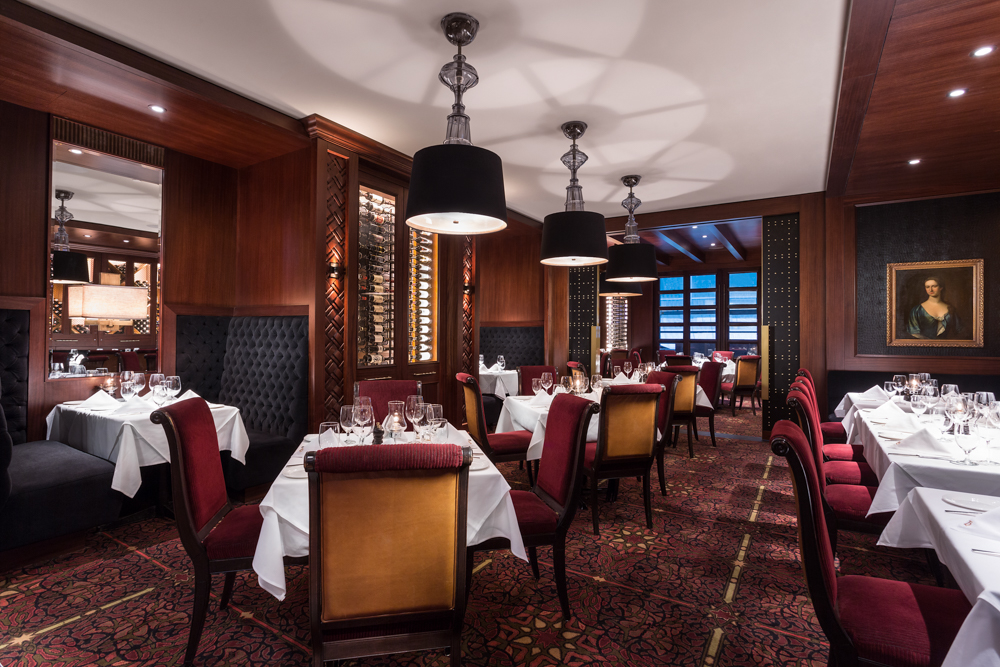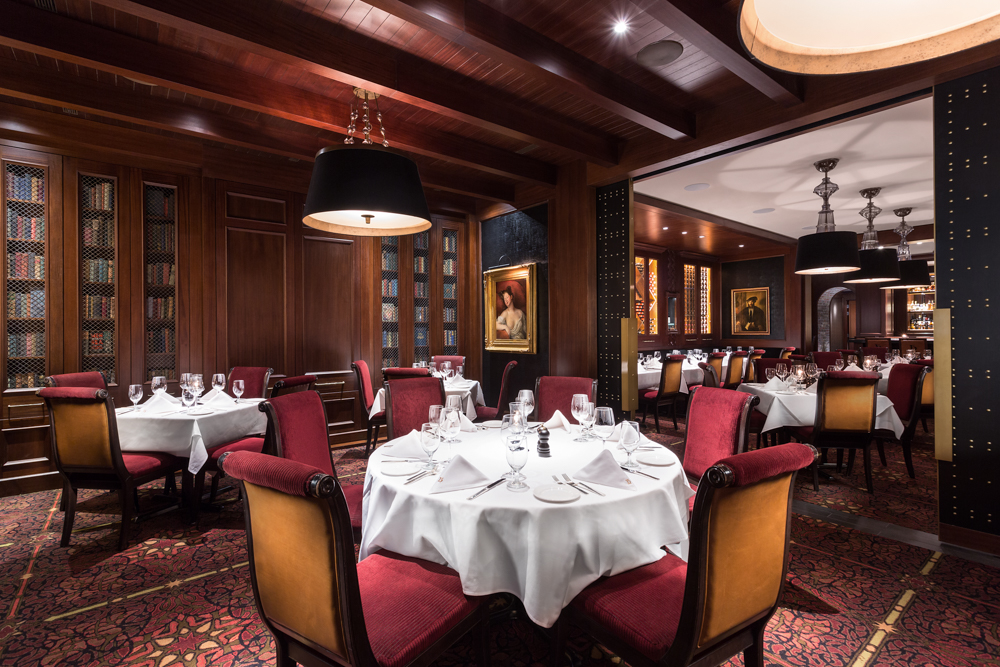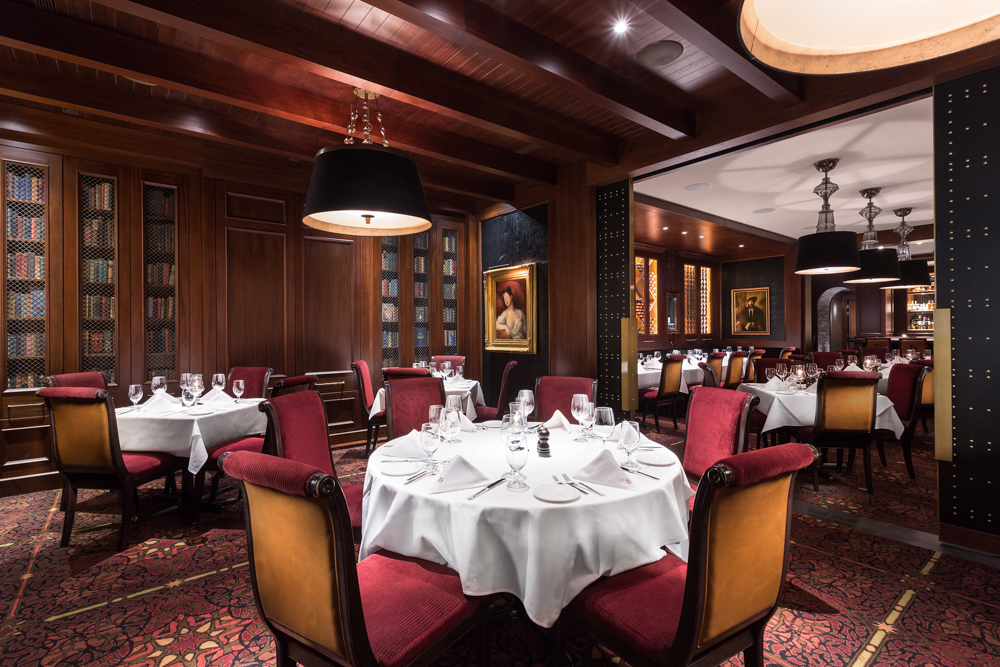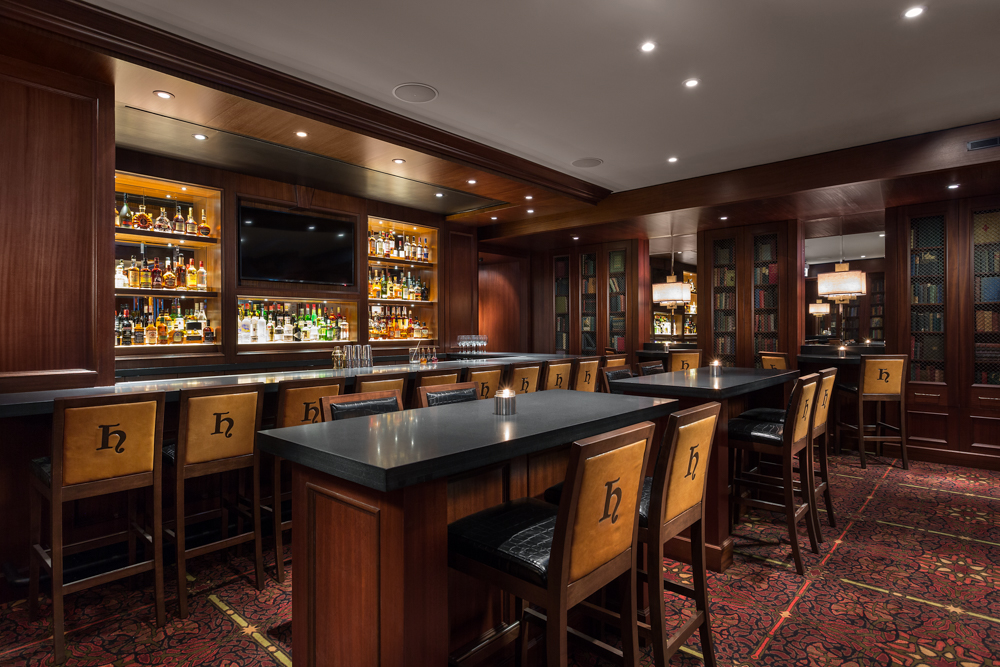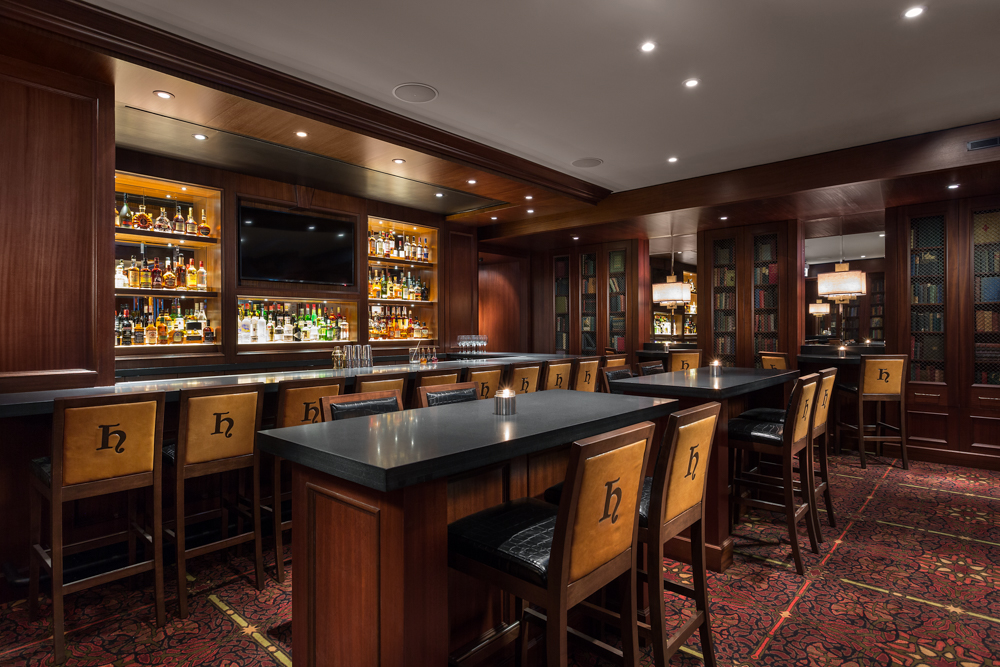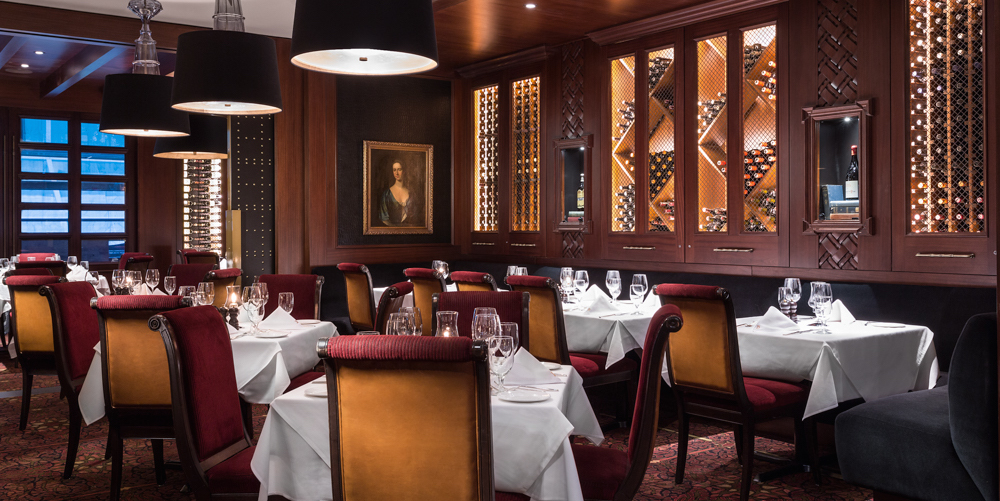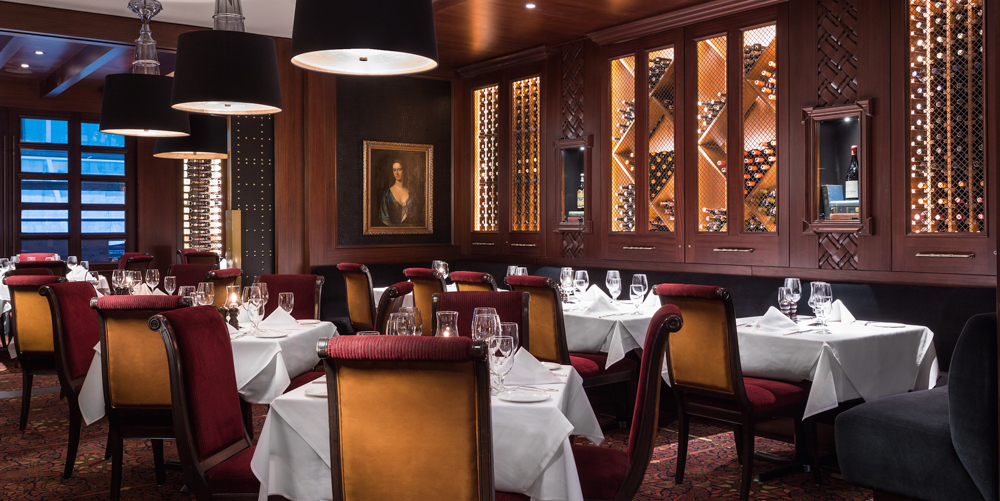 The whole floor, which used to house the restaurant's private dining rooms, is now an exquisite bar with booth and banquette seating.  The room is stunning – the entire wall is lined with mahogany wine cases and bookshelves, reminiscent of a private library, and once exterior renovations are complete, the dining area will overlook the street from a new Juliet balcony.  The room will still be able to hold private functions when sectioned off by the closure of large leather doors.
Hy's upstairs offers a full a la carte menu, weekday Happy Hour specials, a new sound system, and live DJs Wednesdays thru Fridays.  The cocktail program includes classics such as the Old Fashioned and the Queen & Clover (a spin on the Clover Club) crafted by bar manager, Ryan Shimozawa (brought over from Gotham) and his team.
The room may be new but there is no doubt that the modest and refined nature of one of Vancouver's most esteemed restaurants will remain unchanged.  The long-awaited cocktail bar upstairs at Hy's Encore can be found at 637 Hornby Street.  The restaurant is open for lunch Monday to Friday and dinner seven days a week.