The newest way to destress and relax has arrived in Vancouver. You may have heard the buzz about flotation therapy or floating, and all the total health benefits that come with it, but what you might be wondering is how it works, or what the experience is like.
I recently had the opportunity to try floating for the first time at HÄLSA Spa.  Through my firsthand account, you'll learn more about the experience and read some of our tips that will help you make the most of your first float session.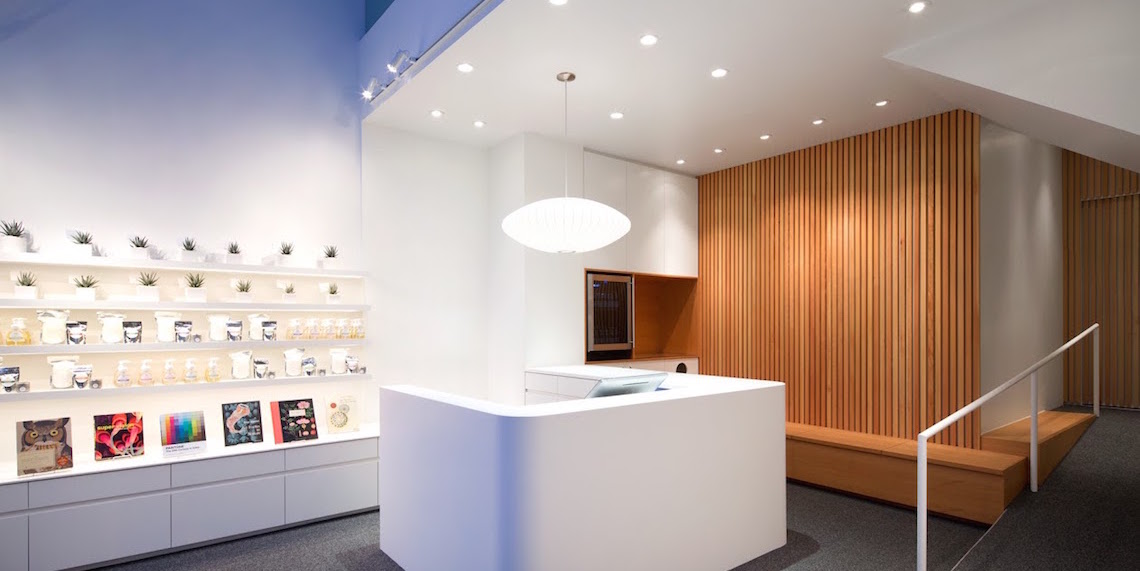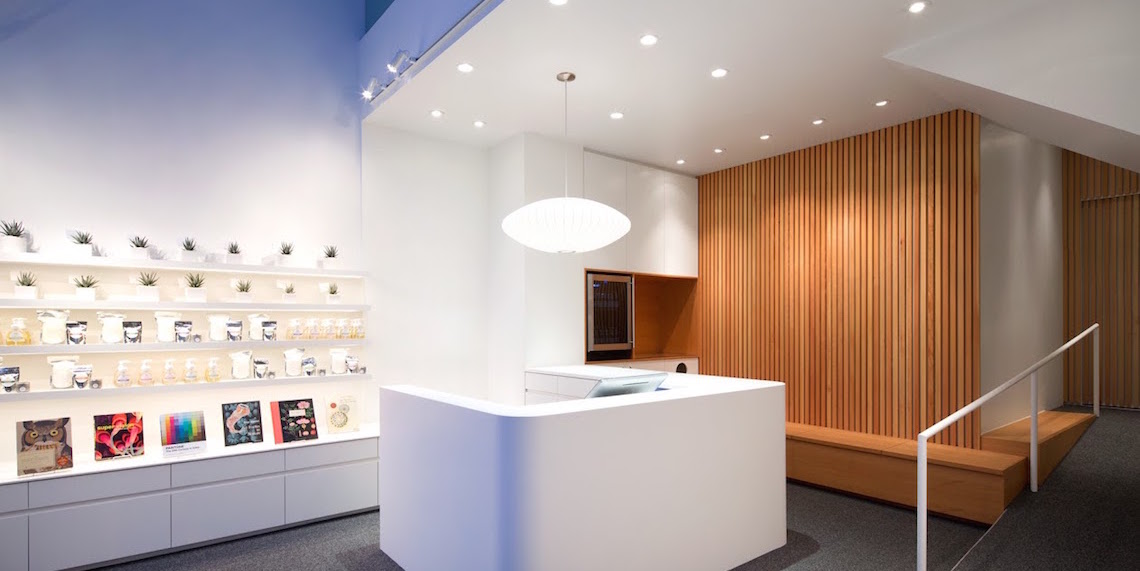 HÄLSA Spa is located in the Kitsilano neighborhood of Vancouver, along West 4th Avenue. Named after the Swedish word for health, HÄLSA's philosophy is simple; taking time dedicated to deep relaxation is considered both a natural and essential part of a healthy life. And they've got different spa treatments to help you achieve this:
Heal through heat in their two private infrared Saunas
Relieve areas of tension and acupressure points from a DreamMassage
Relax and nurture your body during a Watsu session
Refresh and restore your body and mind while Floating
Before and after any appointment, guests are invited to HÄLSA's private lounge upstairs to unwind, relax and enjoy a selection of hot teas. When I was there waiting for my float session, I skimmed through a book filled with comments from guests who had floated at HÄLSA. I read comments that described floating as restorative, de-stressing, and a getaway from your busy life to clear your mind.
One of the comments in particular was that an hour floating felt like an extended amount of time relaxing the mind and body. Another read that you felt like you were in a relaxed state, but so refreshed and full of new energy. At this point, I was curious and anxious to find out if I would experience the things I'd read about.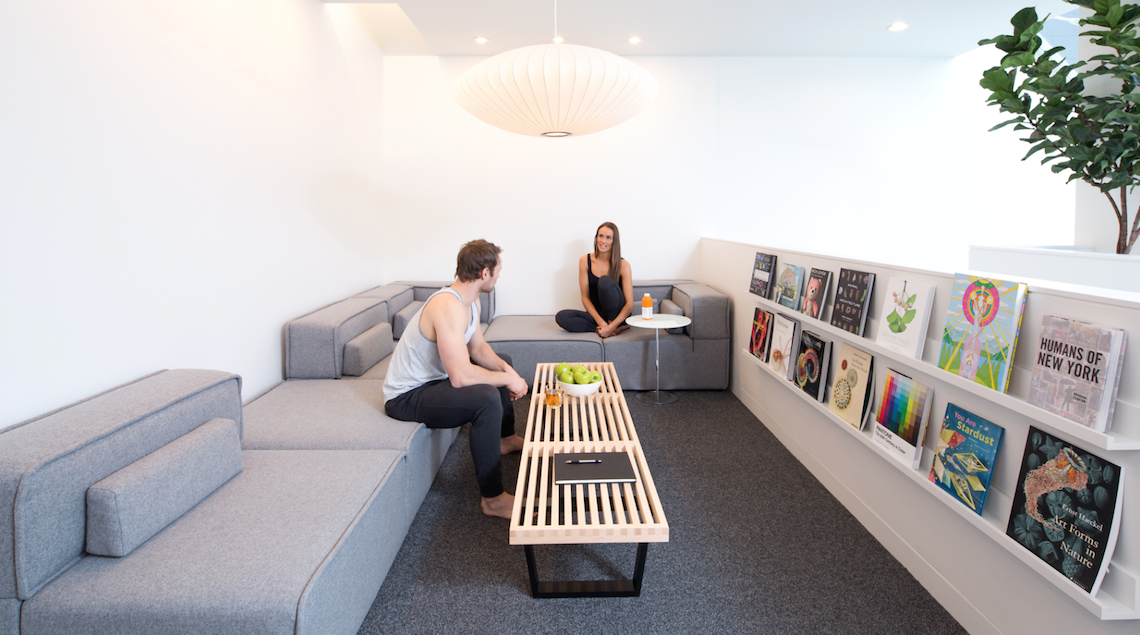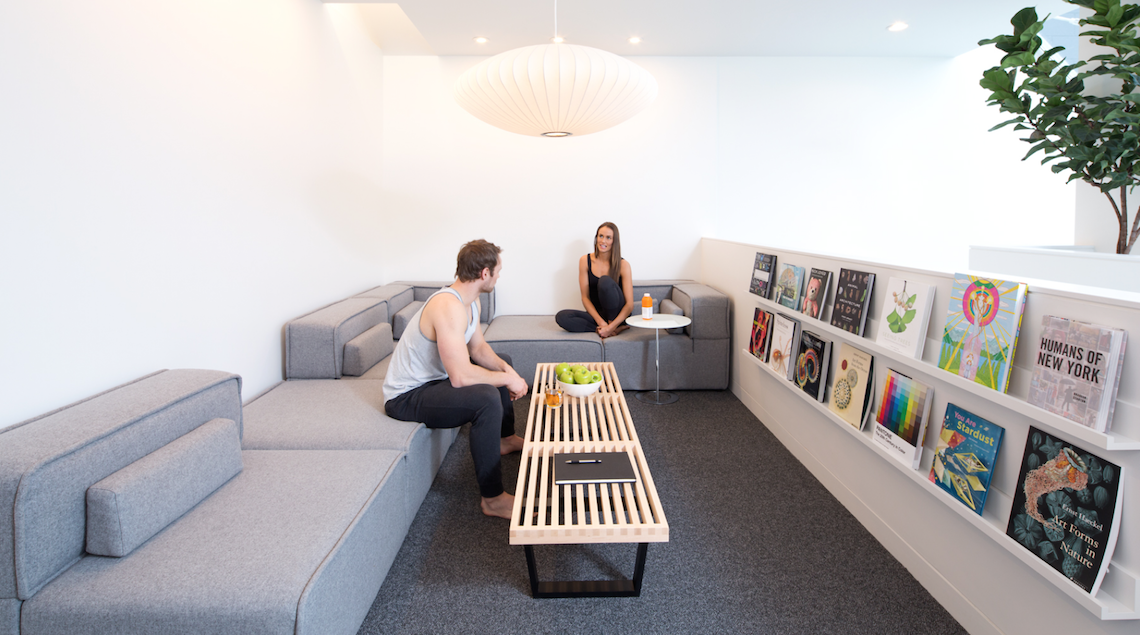 When it was time to begin my session, I was shown to the Genesis Room downstairs, one of HÄLSA's four float therapy rooms. The room itself was warm and had motion censored pink lighting with a shower area right beside a white egg-shaped pod in which I would be floating for the next 60 minutes. The dim pink lighting coupled with the enormous white pod in the room made me feel like I was in a sci-fi or futuristic movie. Fortunately, the pink lights, which I wasn't a big fan of, turned off completely once I was in the pod with the lid closed.
For those who don't know, floating is simply what its name suggests; you're floating in pool, pod, cabin or tank that is filled with 10 inches of water saturated with 1000lbs of pure Epsom salt (MgSO4). It's comparable to floating in the ocean – gravity won't weigh you down. The water is heated to the temperature of your skin, so it's comfortable, as long as you keep the cover of the pod closed. Don't worry about drowning because there is so much salt in the water that you will float effortlessly.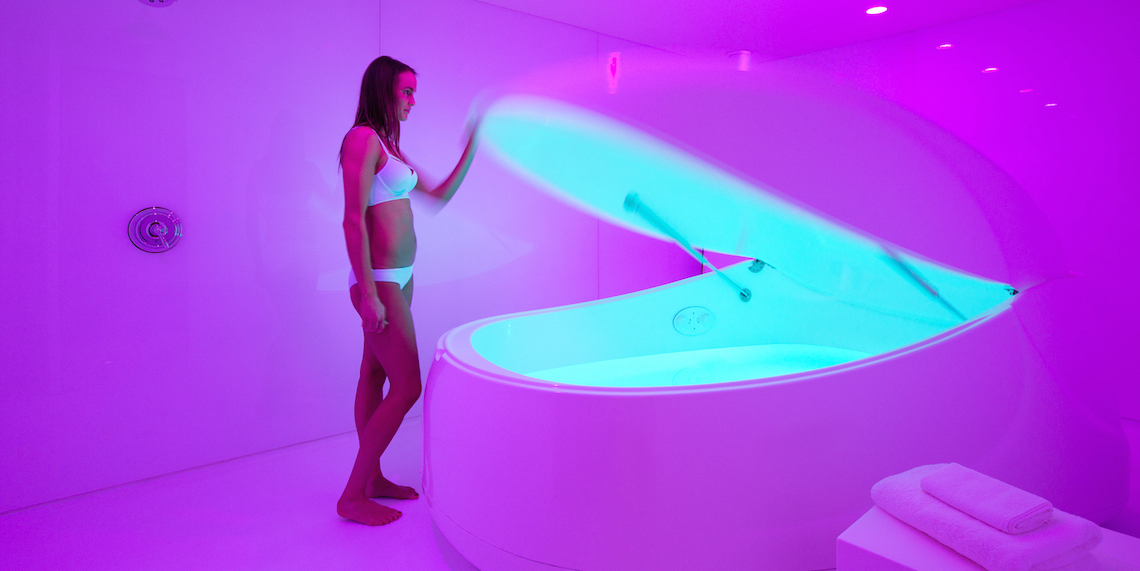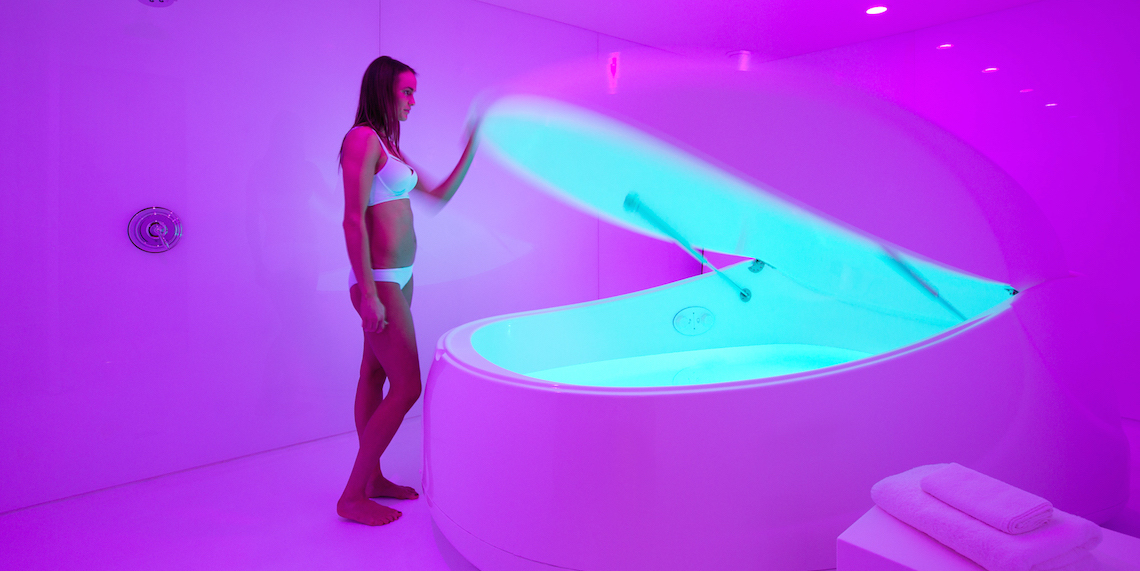 Tip #1: Most people float in the nude, but you can bring your bathing suit to wear
I brought my bathing suit, but ended up not using it. Something not as optional is wearing contact lens during floating. It's not recommended, so if you normally wear contacts, remember to bring your solution and case. After a quick rinse with the pre-float soap to remove oils, makeup and sweat, I stepped in the pool, lay down and began floating.
Tip #2: Avoid splashing around and touching your face
You don't want water splashing onto your face and more specifically, your eyes. In case you need it, there is a towel hanging on top of the pod lid when it's fully closed.
Tip # 3: Relax and let go of all your tension
Before I could fully relax in a peaceful state of mind (which I eventually did), I had to get over a few things. I was unsure about letting go of all my muscle control because I didn't want water to get in my ears, so I lifted my head up slightly. But when I let go of all of that tenseness, the experience was much more enjoyable. At first, laying in complete darkness and silence was a bit uncomfortable for me because I had so many thoughts running through my head, and was feeling a bit of restlessness. I turned on and off the small light at the side of the pod, turned on and off the music, and fidgeted with anything else I could in the decently sized space.
Tip #4: Close your eyes and embrace the quiet and the calming darkness. Don't turn on the music or lights.
It wasn't until I closed my eyes and stopped overthinking that I felt weightless like I was flying through space. I could feel my body and mind moving together in sync, but I wasn't thinking about anything. I was finally experiencing everything I read about during flotation. Once my body was in a completely relaxed state, my mind followed suit, and it wasn't long before I fell asleep – something very common in any flotation therapy session.
The next thing I remember was waking up to soft piano music indicating my float session was up.
Tip #5: Shower very thoroughly to get all the salt off your body. It will be everywhere.
This includes rinsing our your ears, regardless of whether you wore ear plugs.  The salt water is uncomfortable when it dries in the ear canal.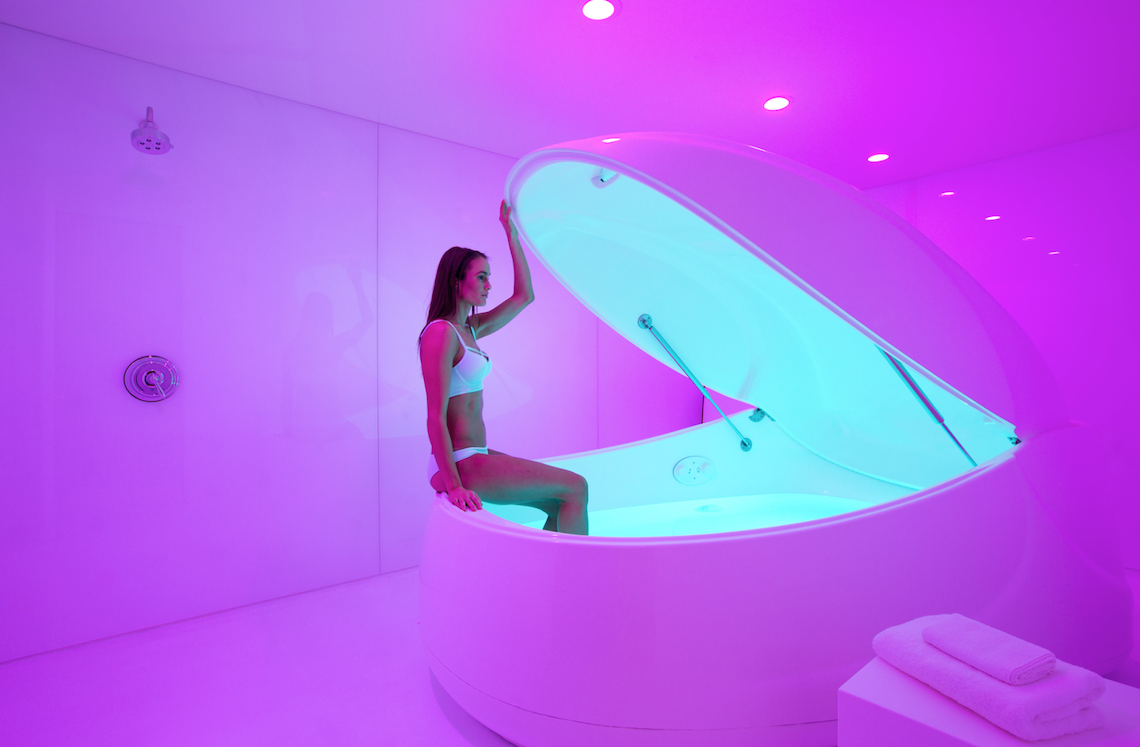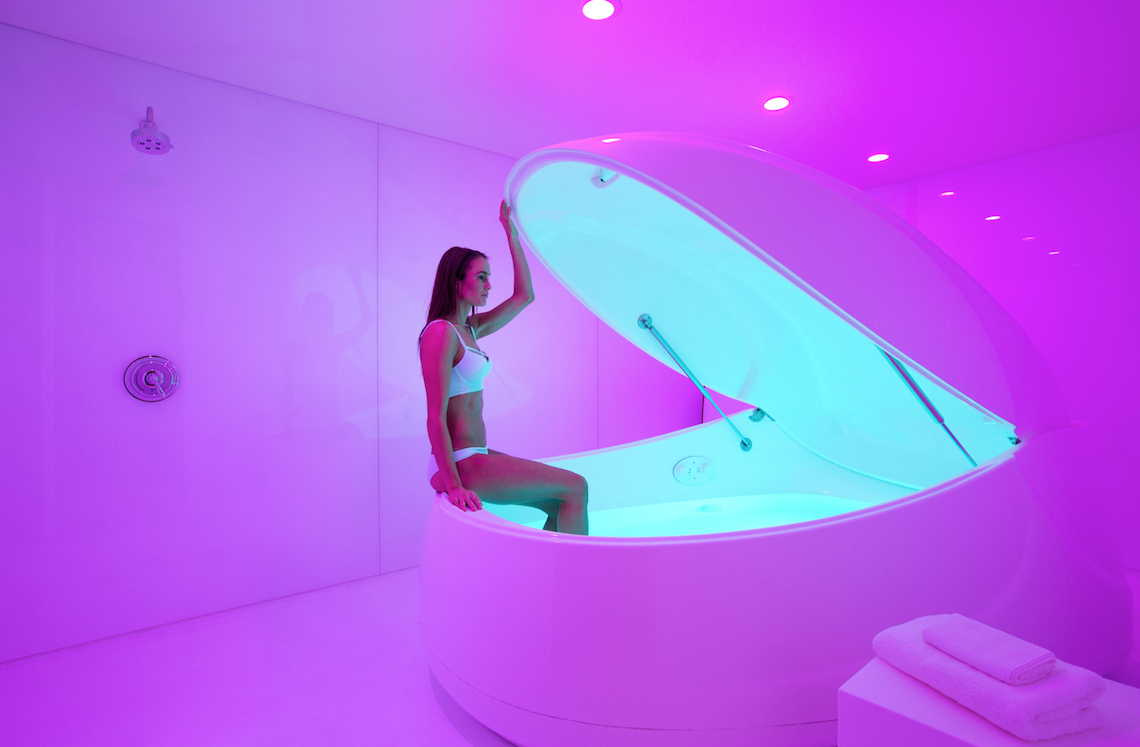 A bit disoriented, I climbed out of the pod, was happy to shower, and then got dressed. Leaving HÄLSA, I felt warm inside and my face was flushed from the warmth of the room and the salt water.
It goes without saying that different people will have different experiences floating. Those who are able to meditate will find it easier to relax and let go of all control, while those who are more like me, will probably have a lot on their mind at first, but hopefully be able to adjust to the calm and quiet environment and appreciate the simplicity of floating.
The common thing I read in all testimonials that I experienced myself was that once you return to reality after floating, your mind and body will feel restored from the stresses, responsibilities and hustle and bustles of life. What I didn't experience was feeling stronger and more energized. On the contrary, I felt tired. Needless to say, I slept like a baby that night, which is one of the comments many floaters will tell you; that they look forward to the good night's sleep after a float session.
Because it offers total health benefits, floating not only helps restore your mind and social well-being; it also has physical health benefits including detoxifying your skin and loosening your muscles, tendons and ligaments. In addition, the magnesium in the salt is said to add nutrients and body to your hair.
When you book an appointment to float at HÄLSA, make sure to read their very informative FAQ page so you know exactly what to bring to the session, and what to expect from the experience. HÄLSA is located at 2028 West 4th Avenue, and is open daily from 10am to 8pm. Appointments are required for all treatments and can be booked online at www.halsa.ca.
Win 3 Free Floats to HÄLSA Spa from Modern Mix Vancouver
Intrigued by our float spa review?  Modern Mix Vancouver is giving away three free floats to HÄLSA Spa in Kitsilano.  Enter through Rafflecopter below and be sure to "LIKE" the HÄLSA Spa Facebook Page to be qualified to win.  Giveaway is only open to residents of Vancouver.