LUSH Cosmetics' colourful and fragrant bath bombs have been a bath time icon for the past 20 years.  Their newest set of products will inspire #bathart, by transforming your bath into mesmerizing colors, multi-layered spectacles and mood-enhancing essential oil blends.  Using water as your canvas, this new bath bomb collection will paint a landscape of intergalactic swirls and explore the relationship between color, scent and mood.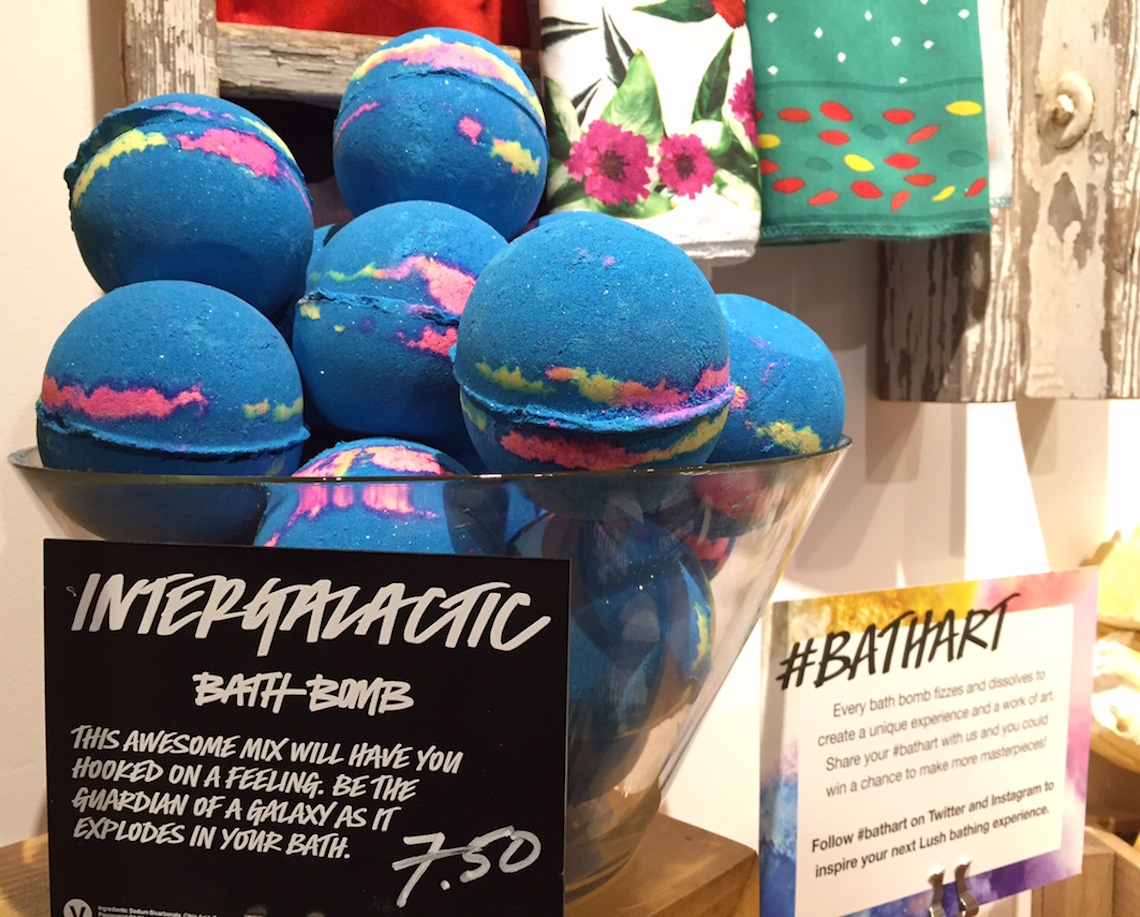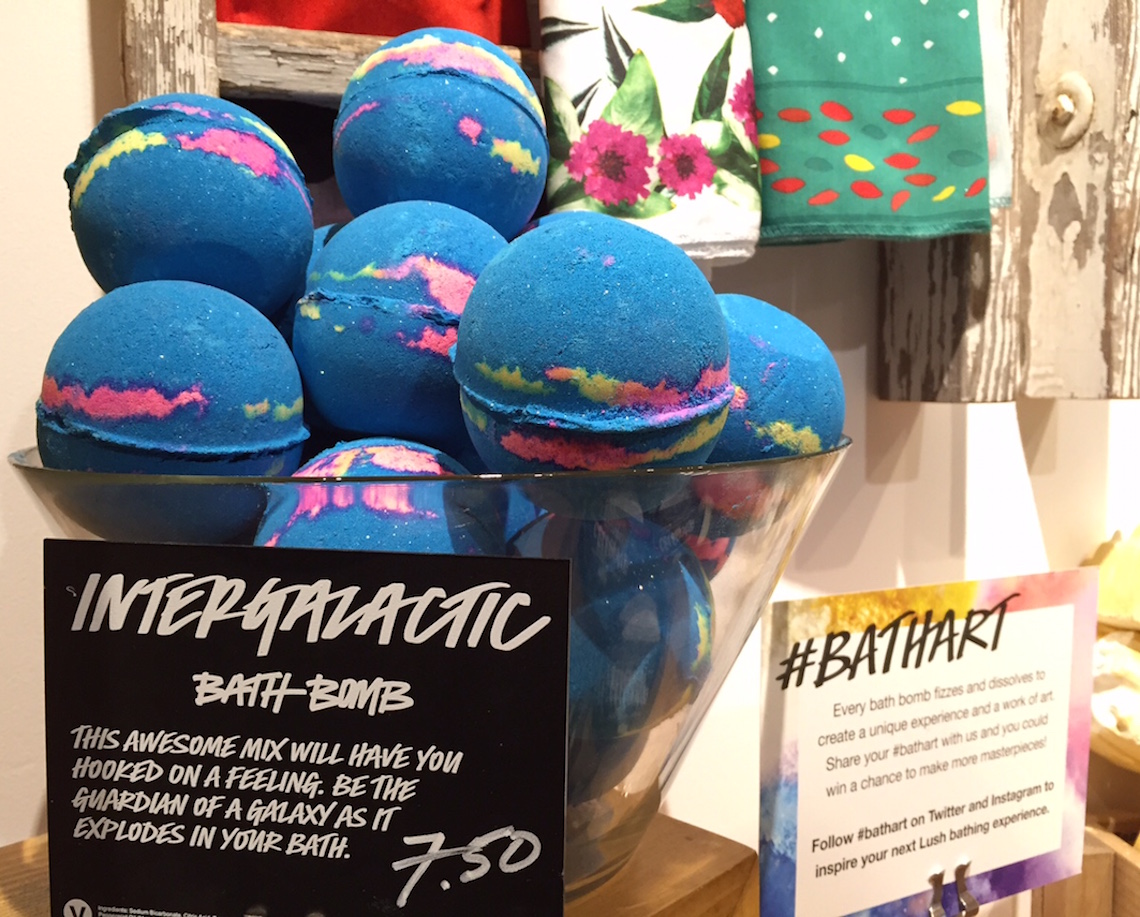 Modern Mix Vancouver put the "Intergalactic" ($7.50) bath bomb to the test, a neon mix of blue, yellow and pink, with a surprise dusting of fine sparkles.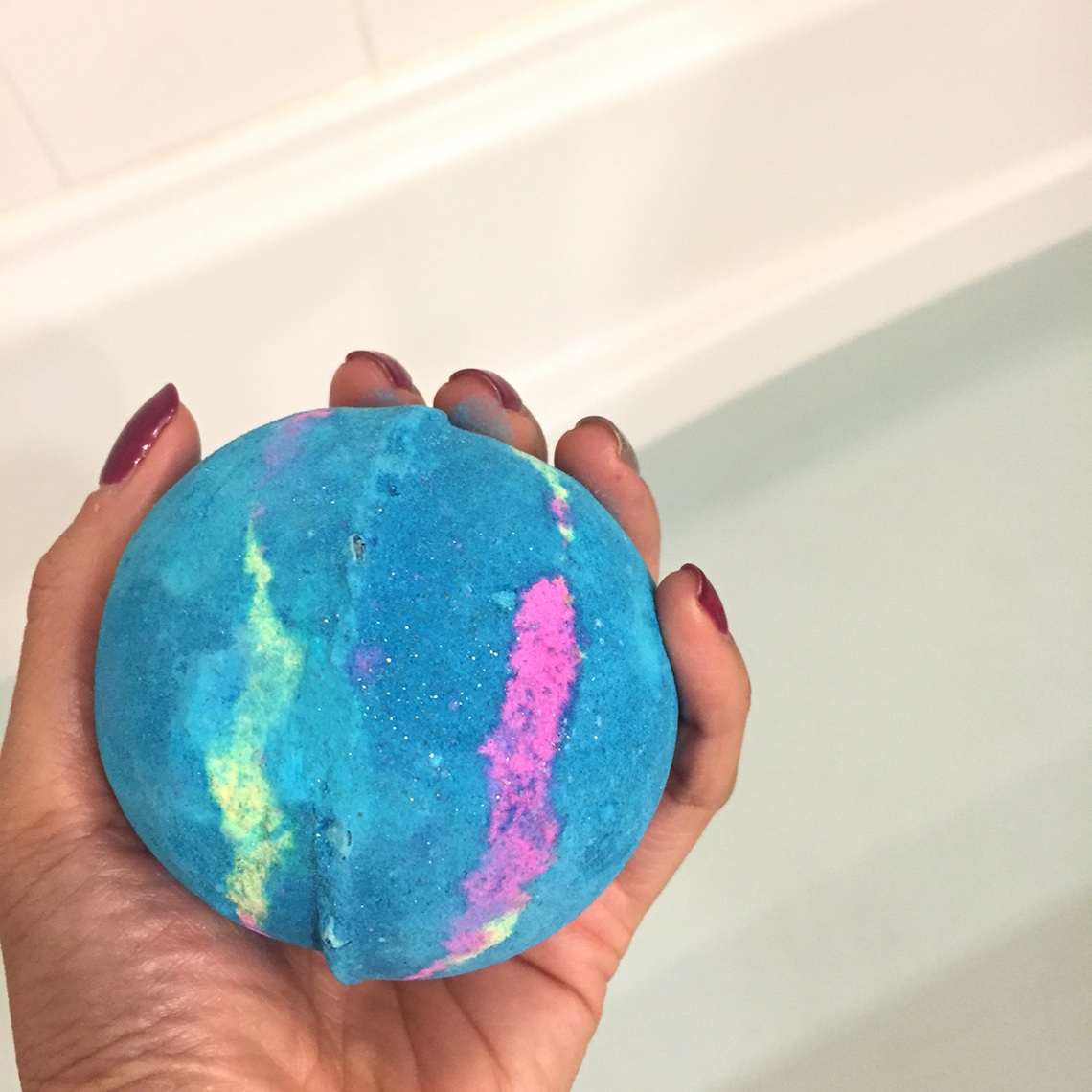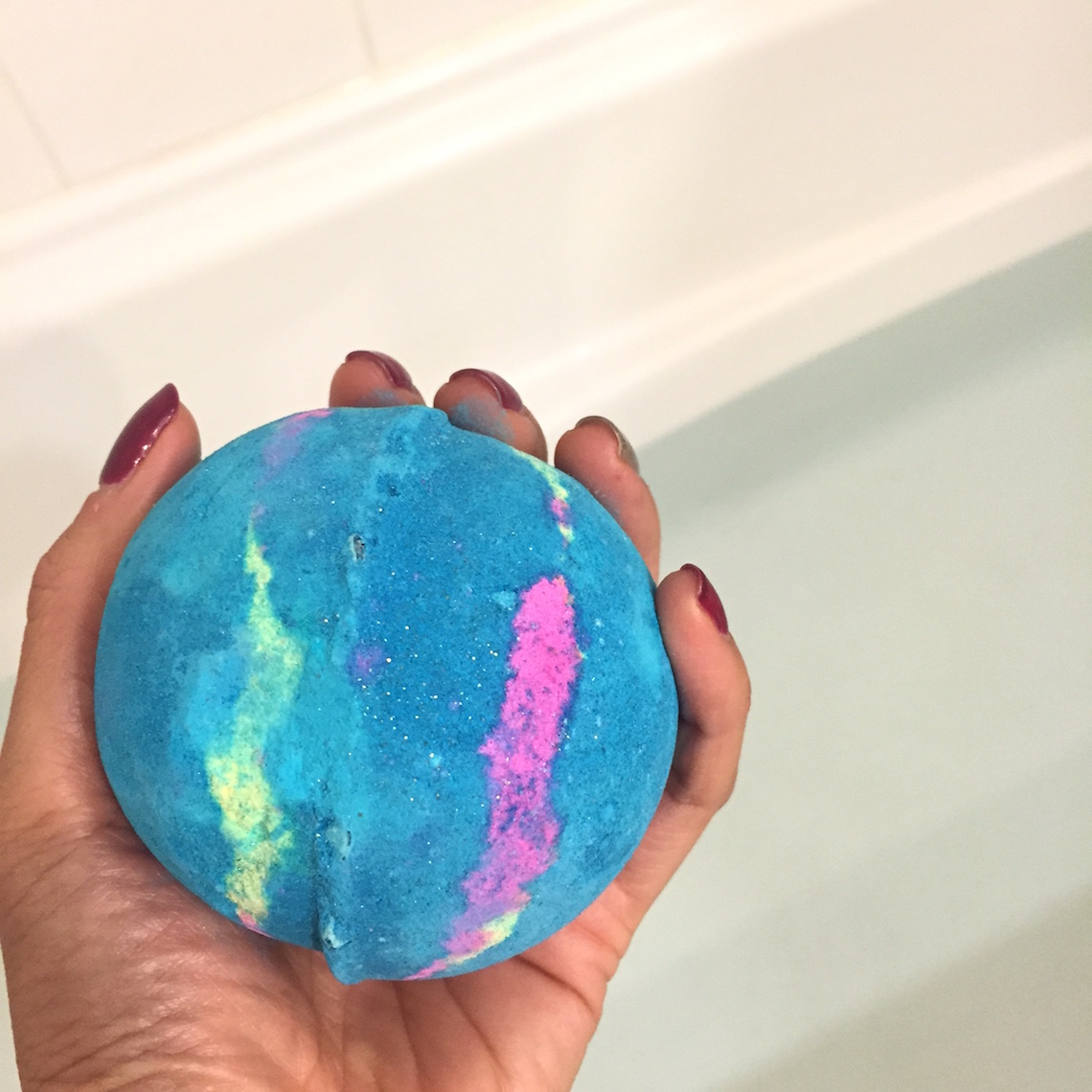 Upon contact with water, the bath bomb fizzes and explodes into a burst of blue.  The scent of the Intergalactic bath bomb includes peppermint, grapefruit, vetivert and cedar wood, but I think the colour of the bath was more interesting to me than the scent.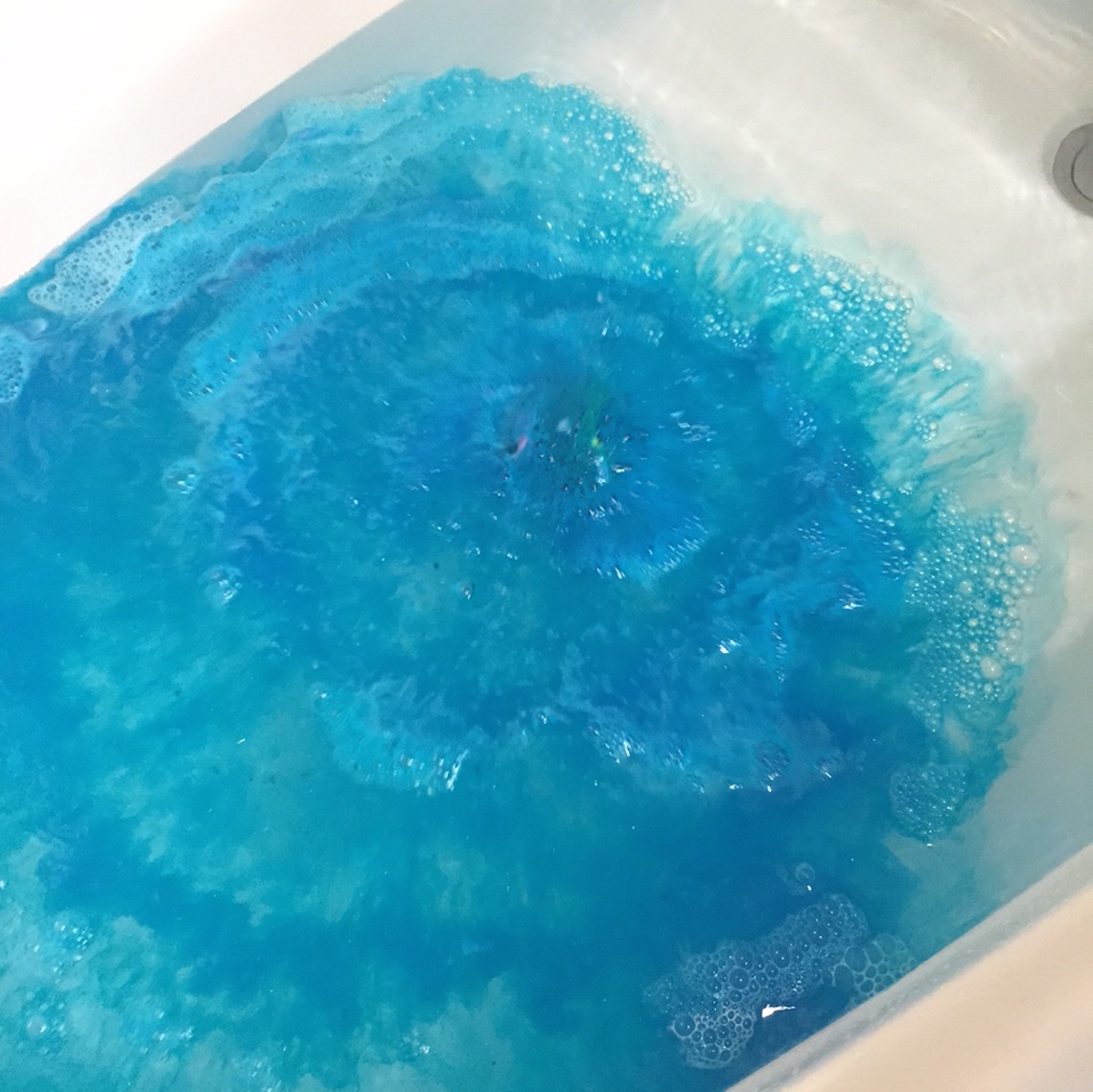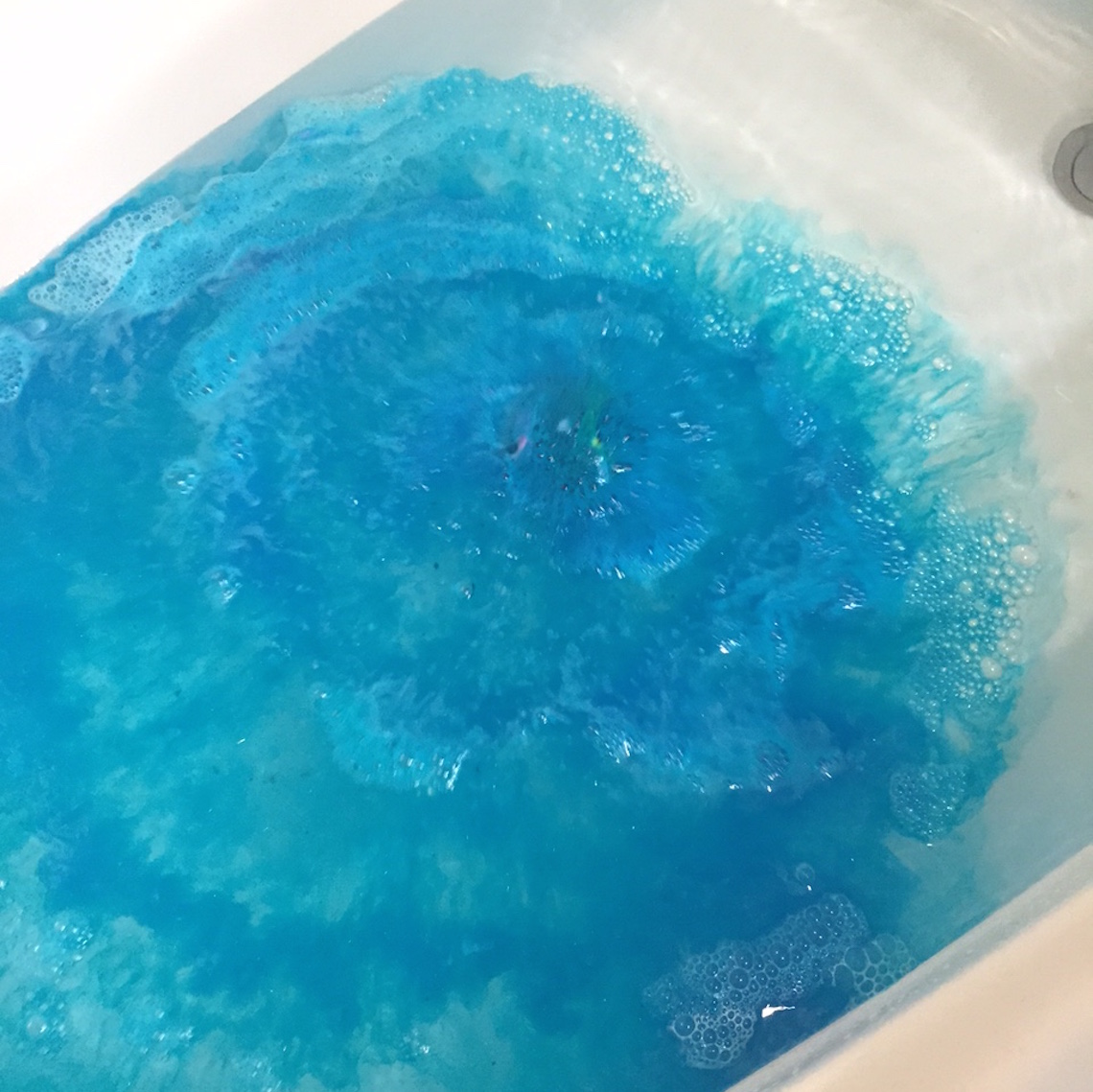 As the bath bomb continued to dissolve, it slowly spun and rocketed around the bath, leaving a blue trail of bubbles and streaks of neon pink and yellow.  Fine sparkles floated within the bath, like shimmering stars in space.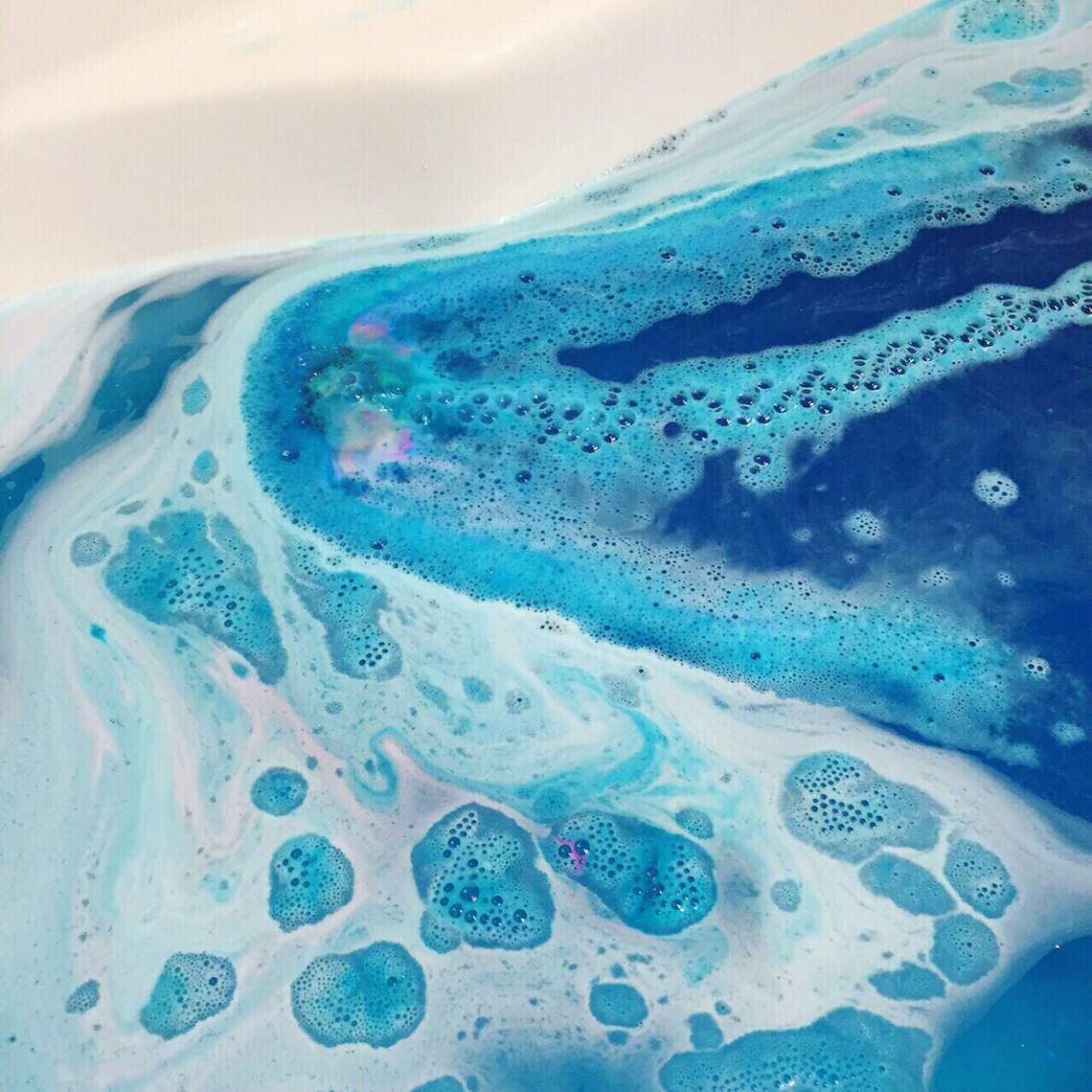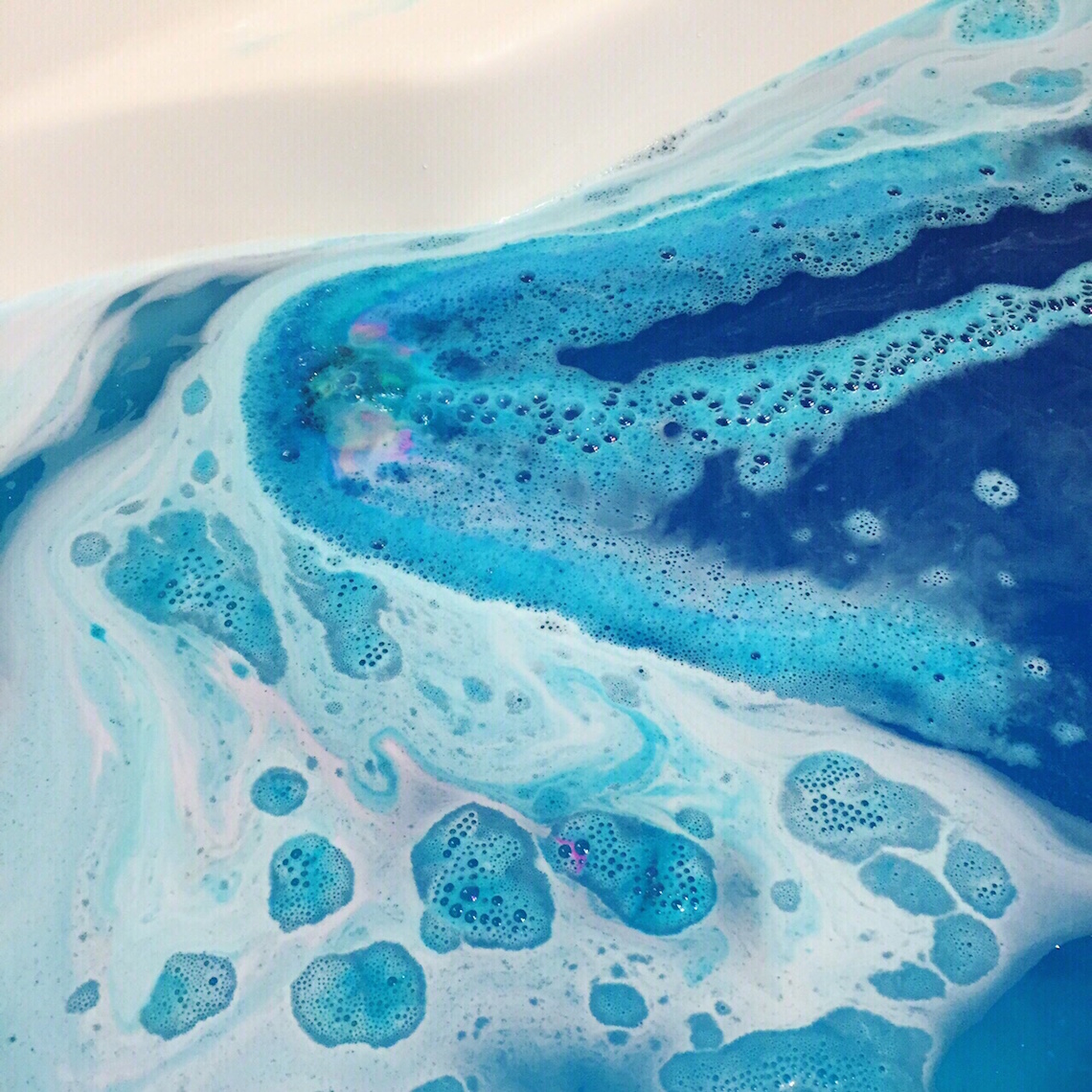 Initially I wondered whether my skin would turn blue from the bath, but fortunately that didn't happen.  However, if the undissolved bath bomb touches clothing or towels, it leaves a chalky blue stain, so be careful with the dry bath bomb.  After draining the bath, the bath bomb left a residue of sparkles in the bathtub, so be sure to give your bathtub a rinse after your bath.
I would have loved to see more streaks of pink and yellow in my bath, but because each LUSH bath bomb is made by hand, they are all slightly different.  For an even more colourful bath, I would recommend trying The Experimenter ($8.95), which is quartered into blue, pink, yellow, white, and a layer of purple.
To see LUSH Cosmetics' full collection of bath bombs, visit: lush.ca.