The holiday season is just around the corner and that means a ton of great events with amazing food, drinks and conversation. Realizing that this season is a time for making connections and meeting new people, Stanley Park Brewery has you covered with the perfect way to break the ice.
Brewed just in time for winter, the brew-house seasonal Ice Breaker Winter Ale, is a medium bodied porter ale, with hints of cherry and dark chocolate, that pairs well with roasted pork tenderloin, aged gouda and desserts such as New York cheesecake.
As I'm not a huge fan of dark ales, I was pleasantly surprised by this beer's smooth taste, but even more surprised at the wonderful launch event held on its behalf.
Held in the skating rink at UBC's Robson Square, the Canadiana theme was evident upon entering. Complimentary toques were provided at the door to keep guests warm and the servers were dressed in lumberjack plaid button-up shirts as they moved about the floor handing out drinks.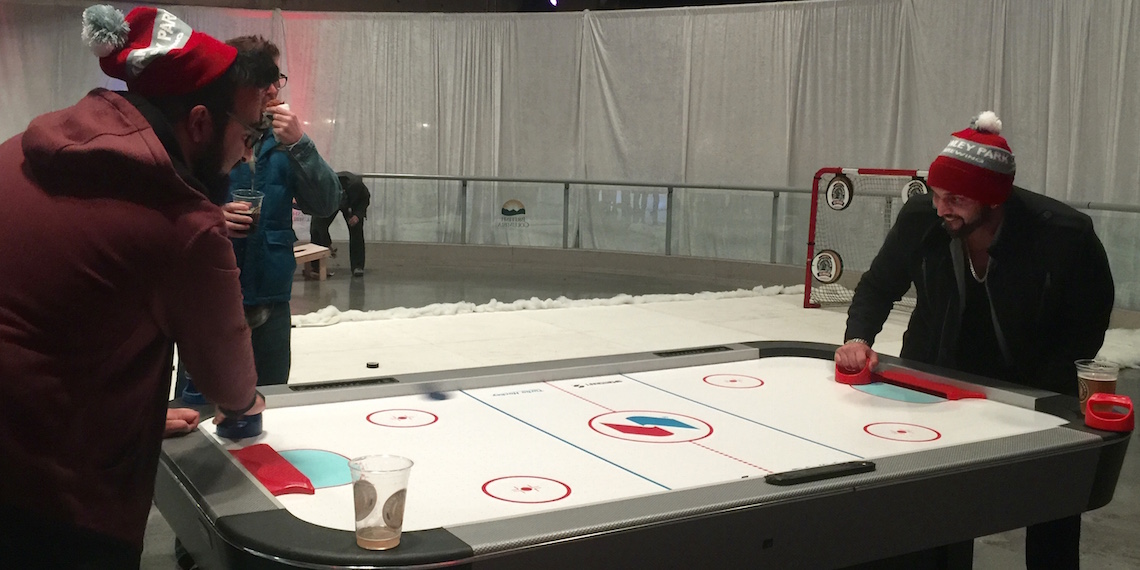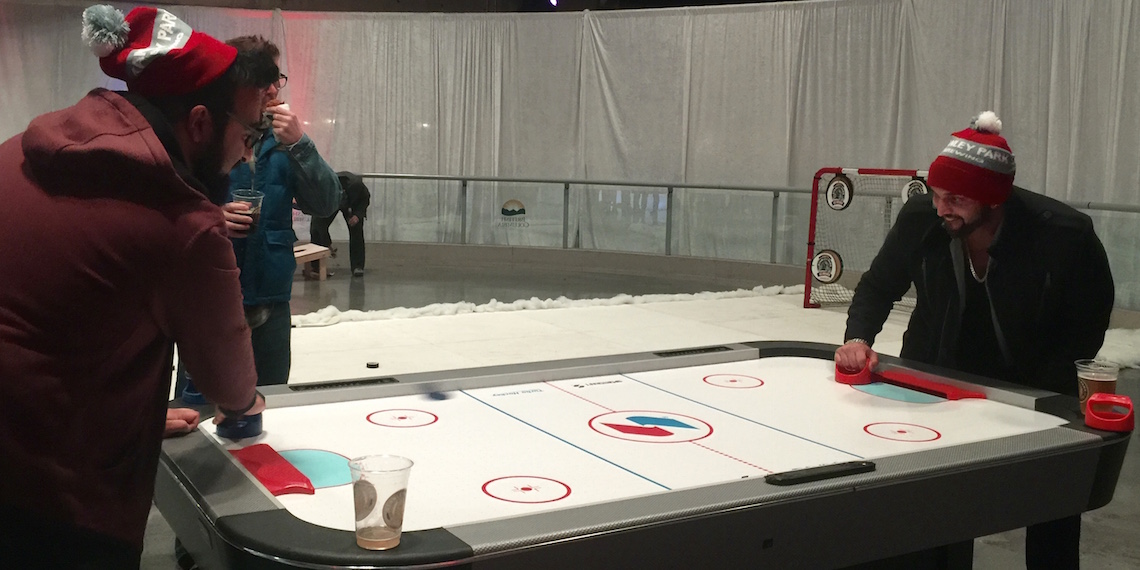 Keeping up with the theme, guests had the opportunity to pose with an ice sculpture of the Stanley Park Brewery lion in a photo booth, compete against one another in air hockey and a beer-themed bean bag toss and even had the chance to win a few prizes in a slap shot contest.
Even the food was nothing short of Canadian. While the sliders, grilled cheese and candied bacon were delicious, the mushroom and chicken poutines stole the show.
So if you're looking for a new way to break the ice this season, try Stanley Park Brewery's new Ice Breaker Winter Ale. And while you're at it, put on a toque and eat some poutine. It'll make the experience that much better.
For more information about Stanley Park Brewery's seasonal ales, visit stanleyparkbrewery.ca.