Modern Mix Vancouver was recently invited to LUSH Cosmetics' recently renovated West 4th location for a peek at all its holiday goodies.  And wow, does this global bath and body company take Christmas seriously!
At this private event, different stations were set up for Vancouver beauty and lifestyle bloggers to discover LUSH holiday products in a hands-on way.
At one station, we explored the scents of LUSH's holiday soaps. These beautiful works of art, including Old Father Time (sage and thyme) and the sweet and refreshing Baked Alaska (lemon myrtle, grapefruit and ylang ylang) are able to be cut up into different weights, and wrapped in biodegradable paper for use at home.  Because every wheel of soap is made by hand, and every piece is sliced in a different way, no two bars of soap will be the same.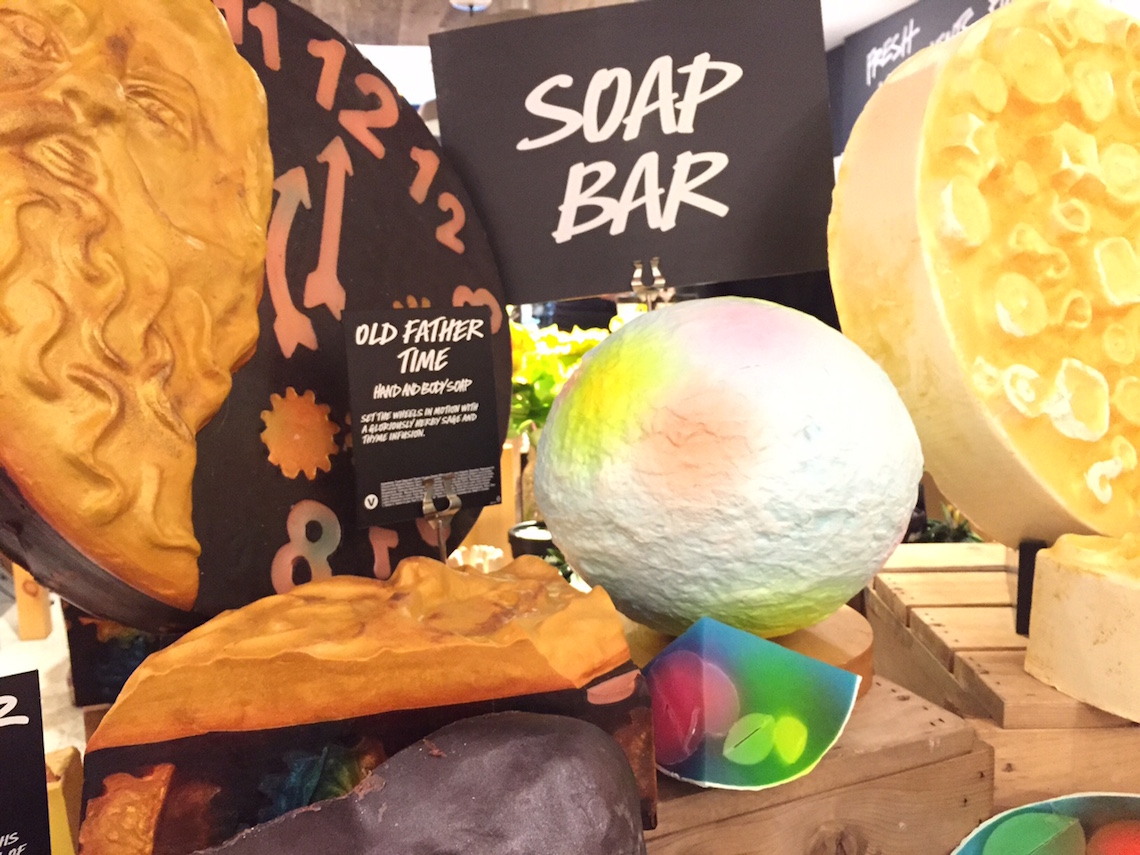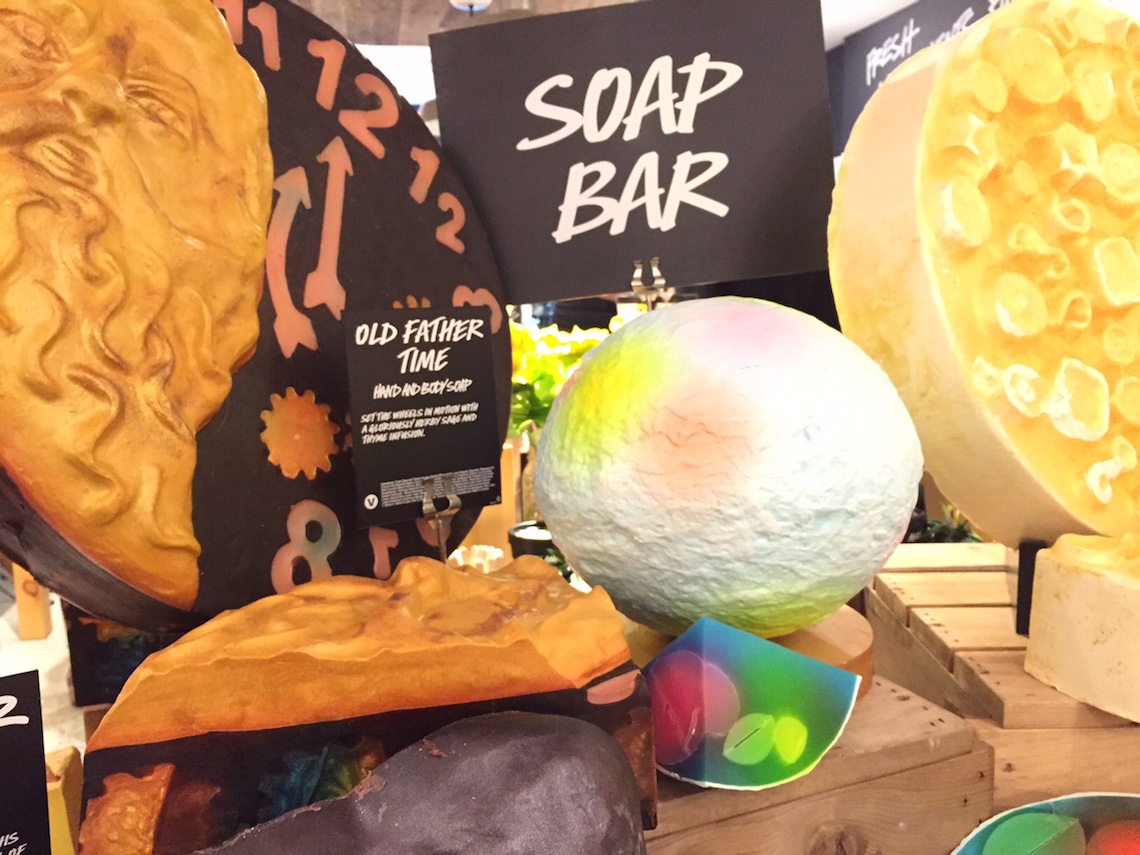 At another station, we created one of LUSH's signature bath bombs, The Stardust.  Using a white and powdery concoction of sodium bicarbonate and citric acid (a natural preservative), we pressed the sand-like mixture into a star-shaped plastic mould.  Over the next 24 hours, the natural ingredients will react and harden, forming the solid bathbomb we are used to seeing in-stores.
At a third station, we were given a demonstration of how the Don't Look at Me face mask is made with ingredients including ground rice, murumuru butter, organic silken tofu and lemon juice. With the Kitchenaid mixer they were using, this creation process seemed more like a baking demonstration, rather than a bath creation!  I took a macaron making class before, and the similarity in the texture of the macaron mixture is eerily similar to this LUSH facemask – take a look here and you'll see what I mean.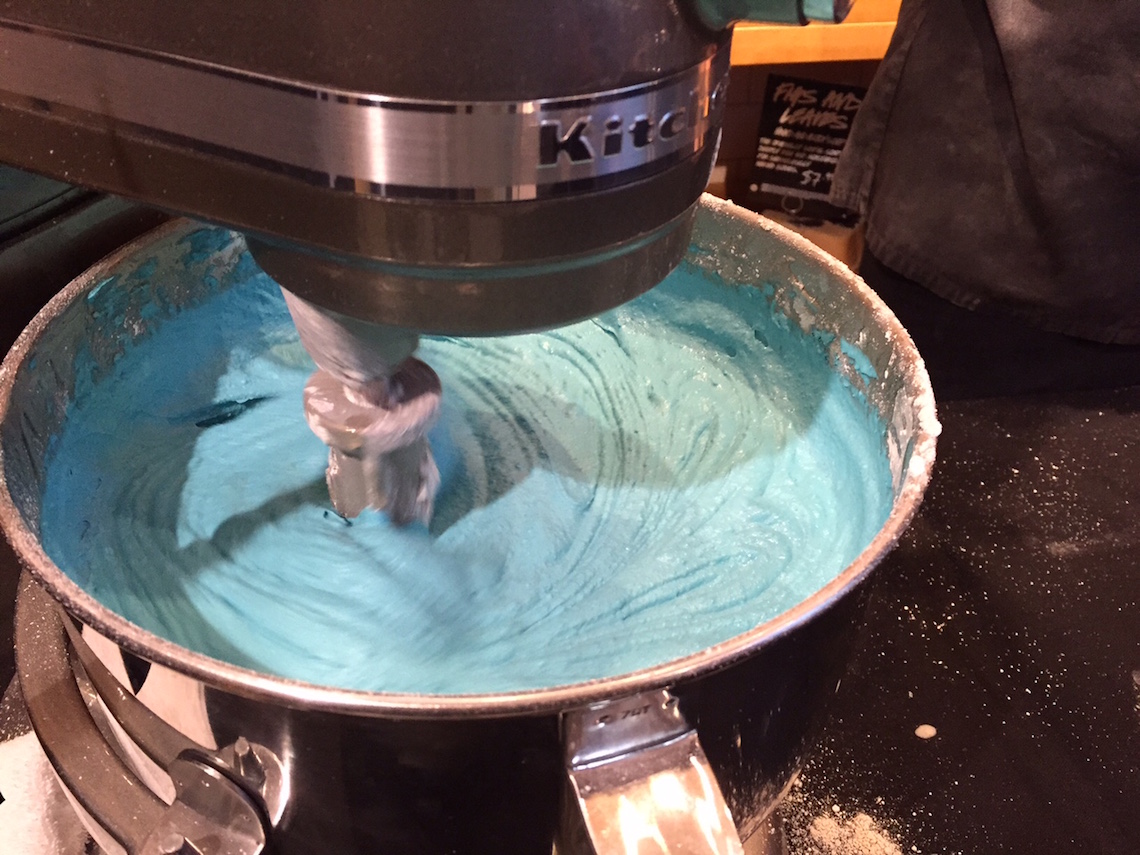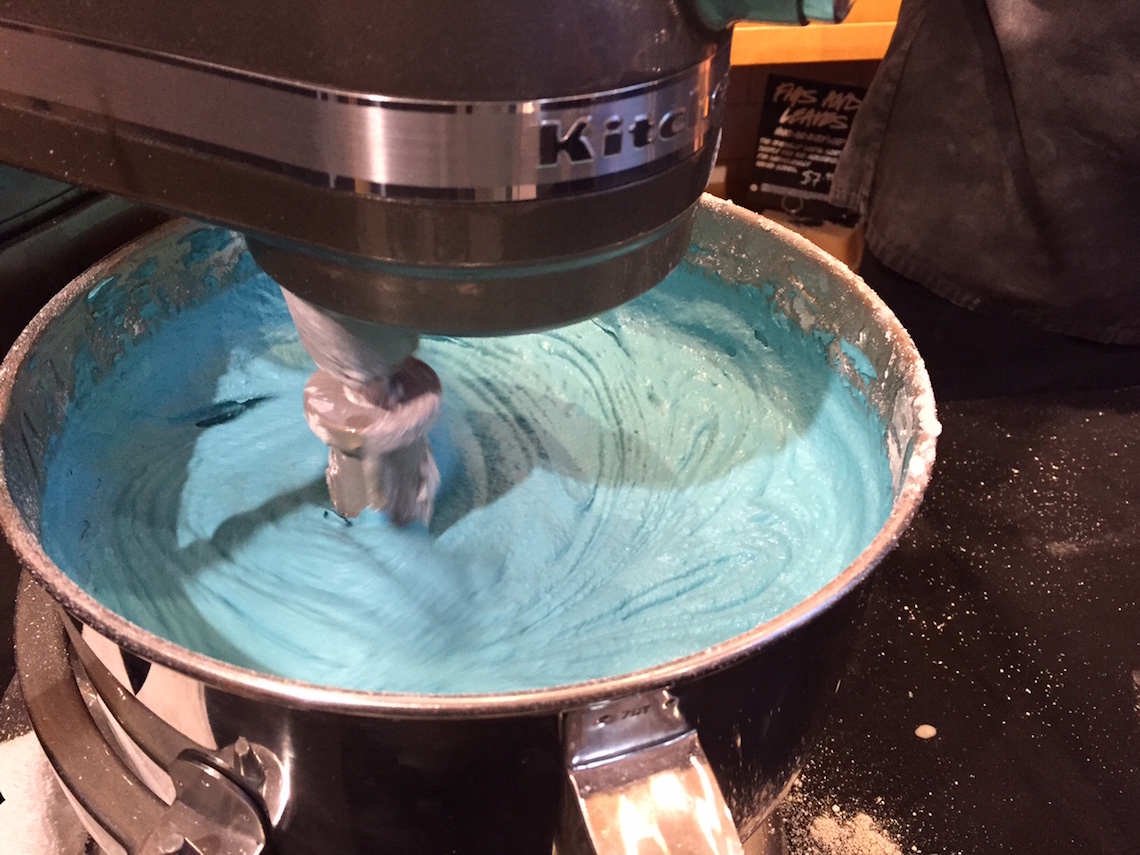 Because all LUSH products are created with fresh ingredients by hand, it is important to keep the face mask refrigerated and use within the 'Best Before' date on the packaging sticker.  Speaking of packaging, all LUSH masks are packaged in 100% post-consumer recycled plastic.  Through their 5 Pot Program, if you bring back 5 empty, clean black LUSH pots to your local shop for recycling, you'll be gifted a complimentary Fresh Face Mask.
Adding to the holiday spirit is LUSH's impossible-to-miss giant gift wall, stacked floor to ceiling with colourfully wrapped presents in all different shapes and sizes, ready to be pulled off the shelf and purchased for a lucky recipient.  Packaged in an assortment of shapes and sizes, each gift set contains a different combination of LUSH products.  For example Joy to the World   contains a Love and Light Hand Cream and 100g of Snowcake Soap.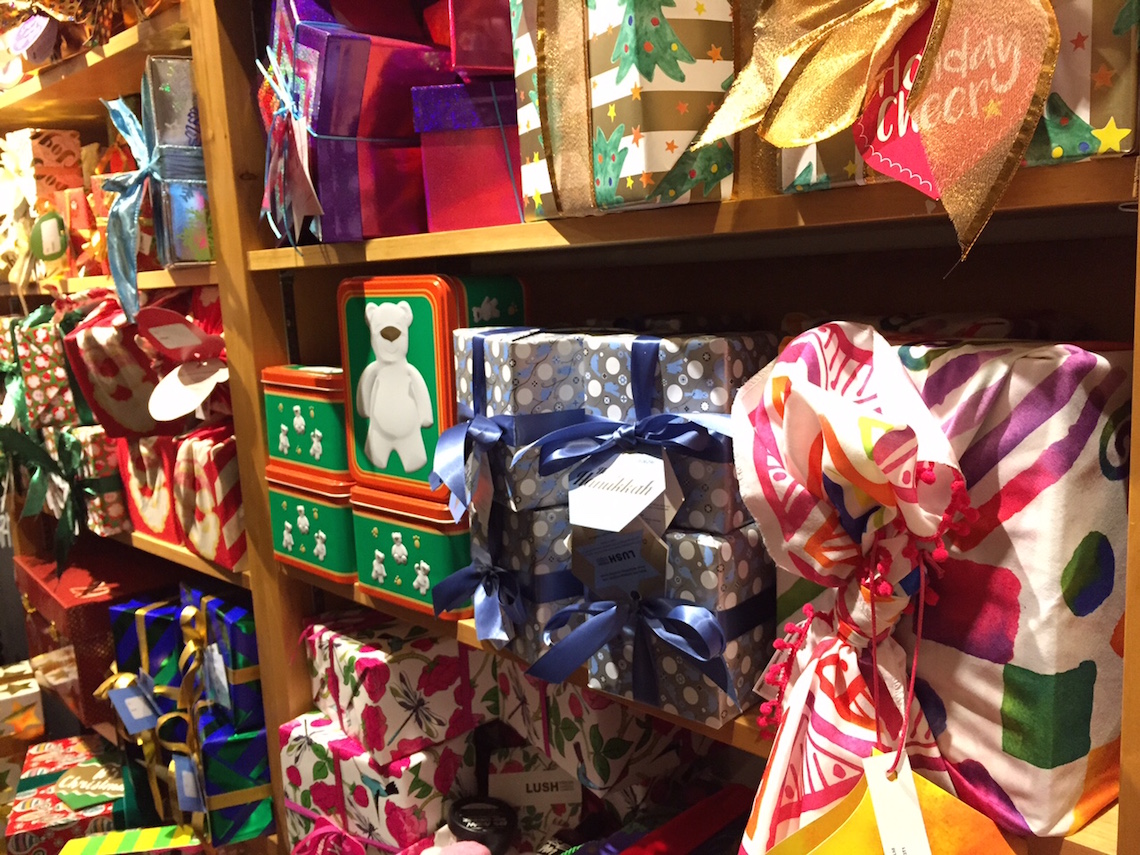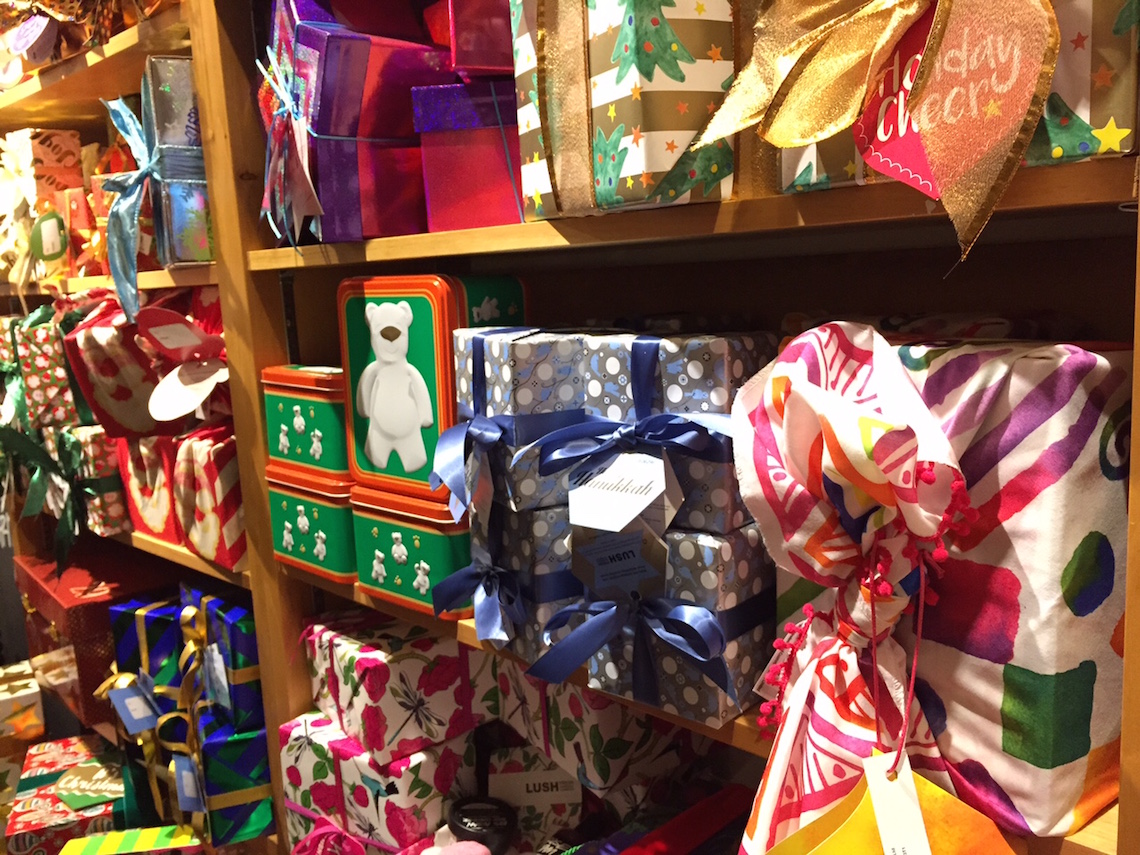 For more information about LUSH's 2015 holiday offerings, visit: lush.ca/Christmas.