As the Kitsilano West 4th neighbourhood continues to modernize and develop, Bistro Pastis has remained a dependable neighbourhood favourite for the past 16 years.  Named after Pastis, the anise-flavoured spirit and apéritif (a personal favourite of owner John Blakeley), Bistro Pastis offers a warm and welcoming environment for authentic French fare. Modern Mix Vancouver had the opportunity to visit this neighbourhood classic for our Vancouver weekend brunch series, here's what we thought:
The brunch options at Bistro Pastis tended to be quite rich, which is a common trait of French cuisine.  Some of the dishes listed in the 'Appetizer' section, like the Onion Tart ($13) or the creamy La Casserole de Fruits de mer Gratinee ($17), could easily be a meal in itself.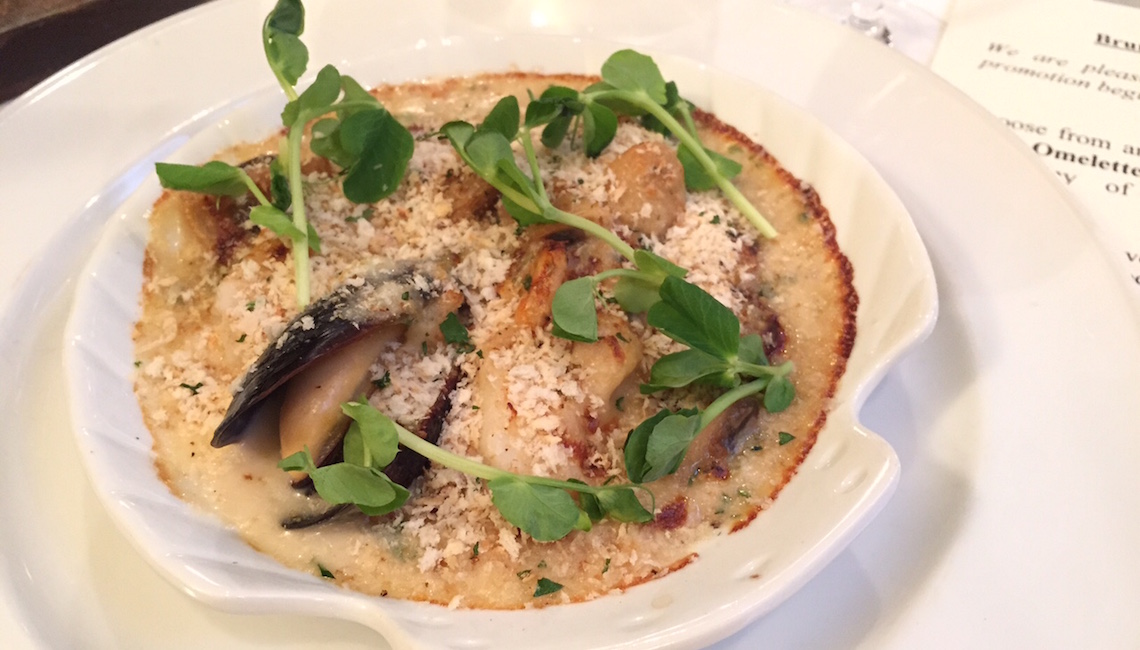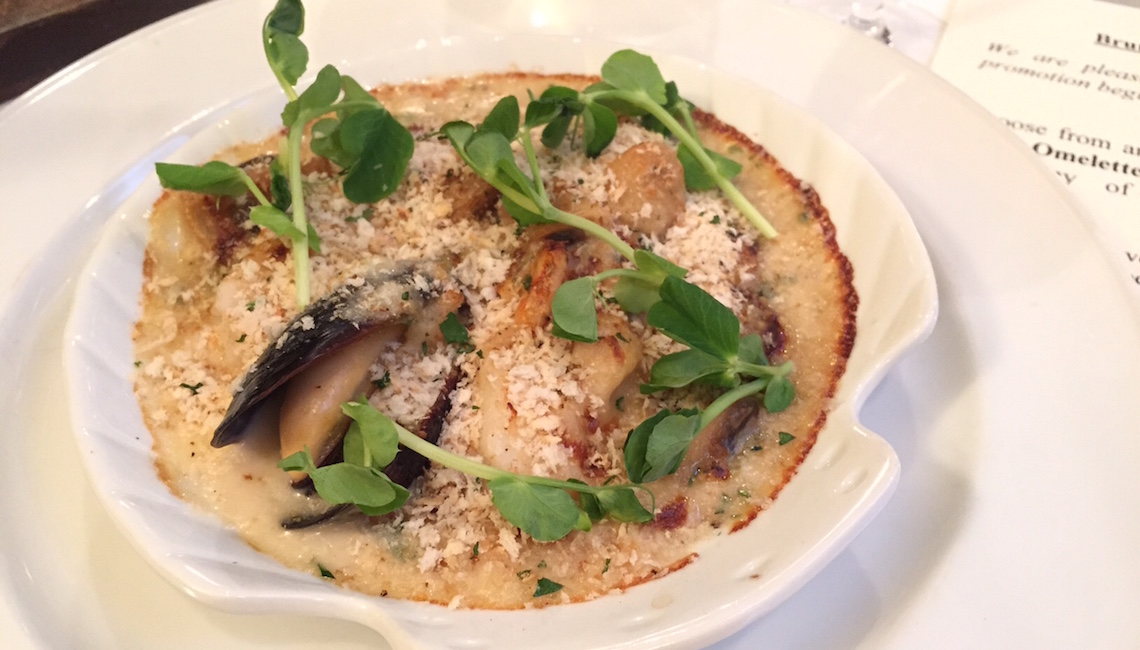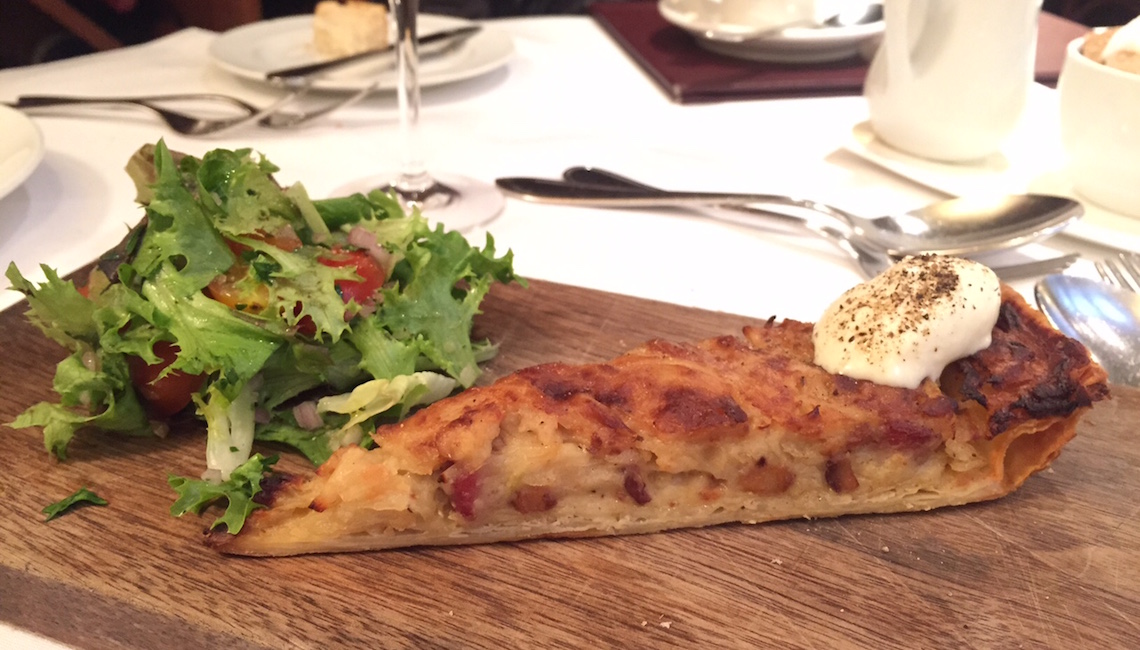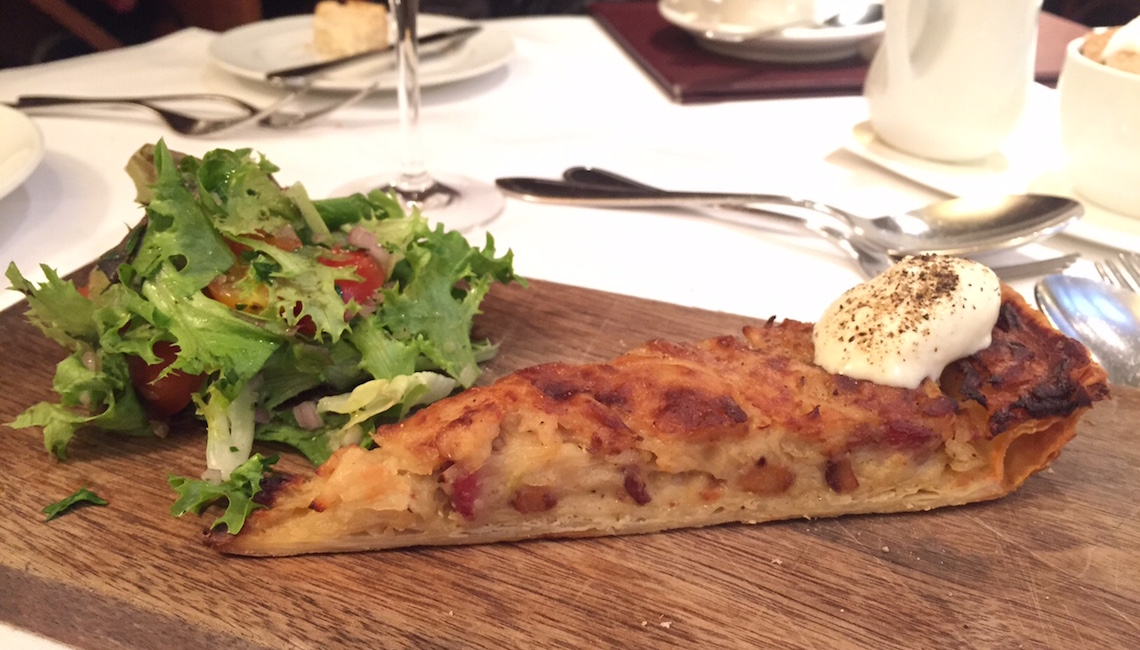 The 'Benny of the Day' at Bistro Pastis was the Crispy Pork Rillette Benny, a breaded and flash fried medallion of shredded pork, topped with a poached egg and hollandaise sauce.  The side of salad is dressed with a red wine vinaigrette. If you're a fan of Eggs Benny, currently, Bistro Pastis has a special offer for brunch: $16.50 for your choice of Omelet or Benny, plus a Mimosa or Caesar.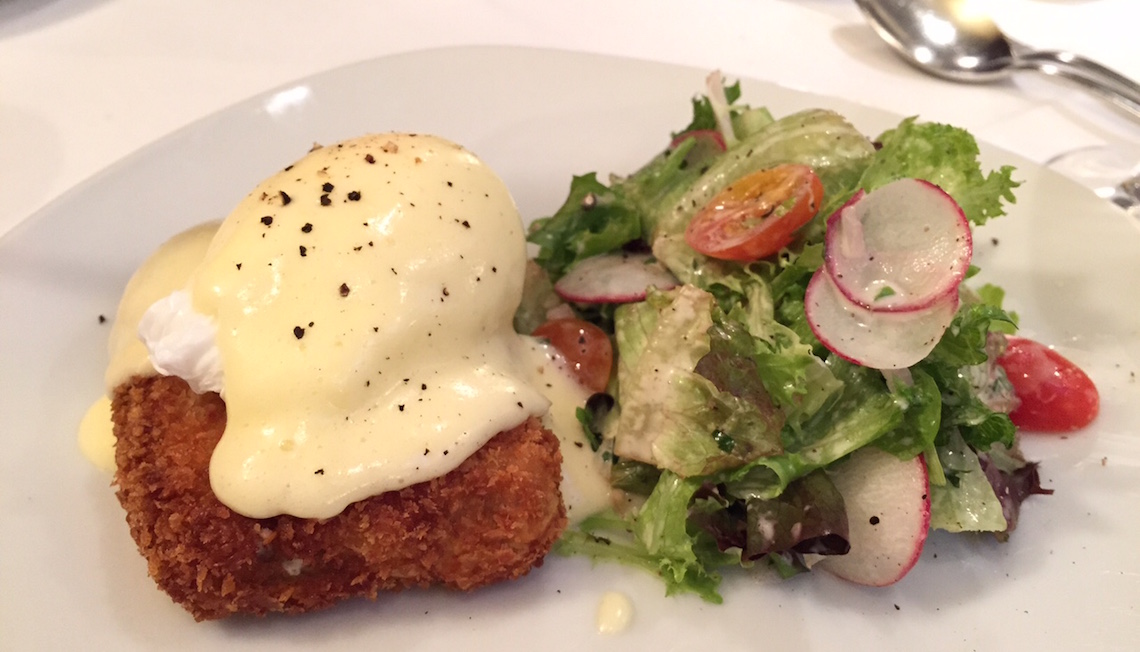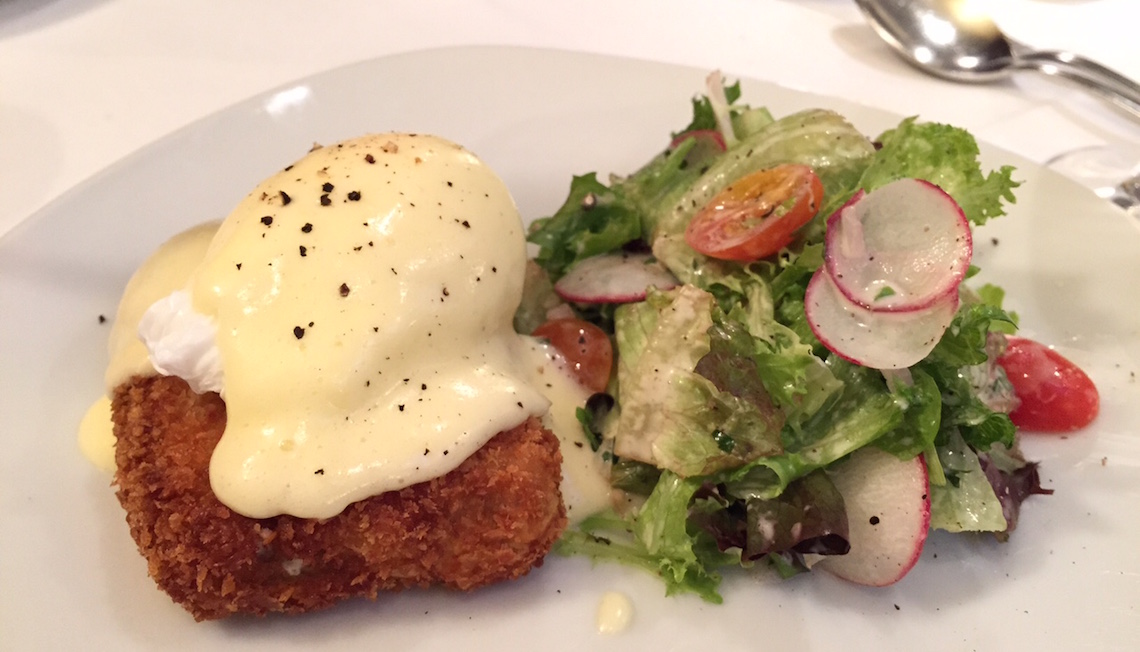 A couple of items on the menu were quite unusual, which I haven't seen at brunch in Vancouver before, like the Provimi Calf Liver ($23.50).   Despite the nutritional benefits of liver (like high iron content), I'm not a huge fan of the taste or texture. But my mom really enjoyed it, and many other restaurant patrons do as well.  In fact, we were told that there's a regular customer of Bistro Pastis who visits on a regular basis and orders the liver every time.  Apparently, she even refers to herself as 'the liver lady' when calling to make a reservation.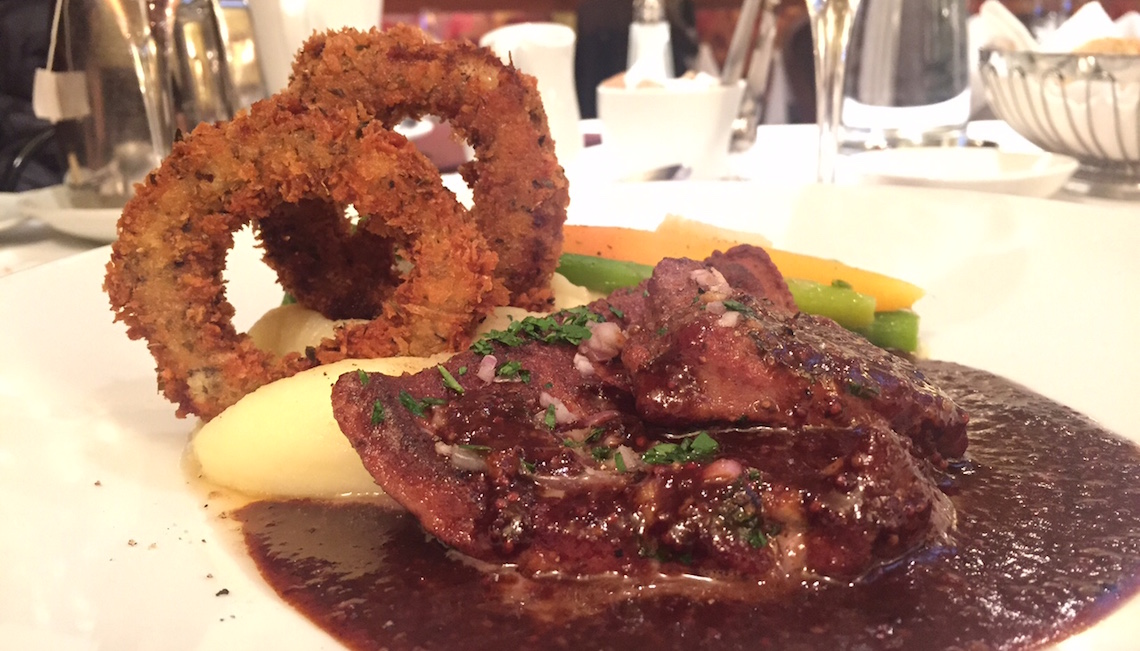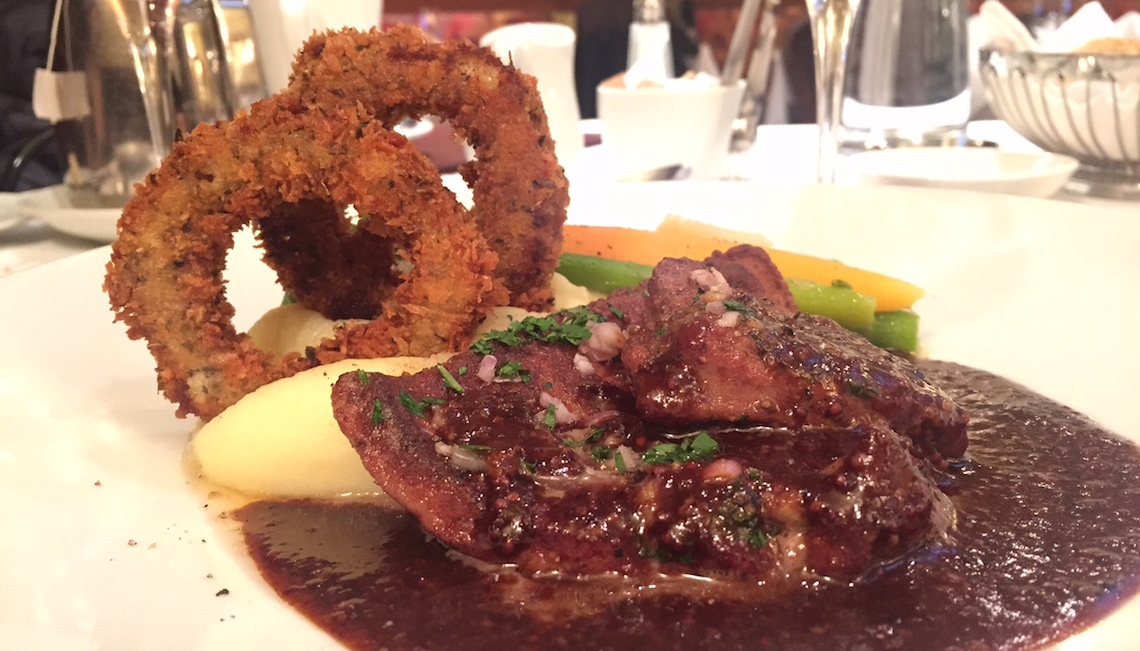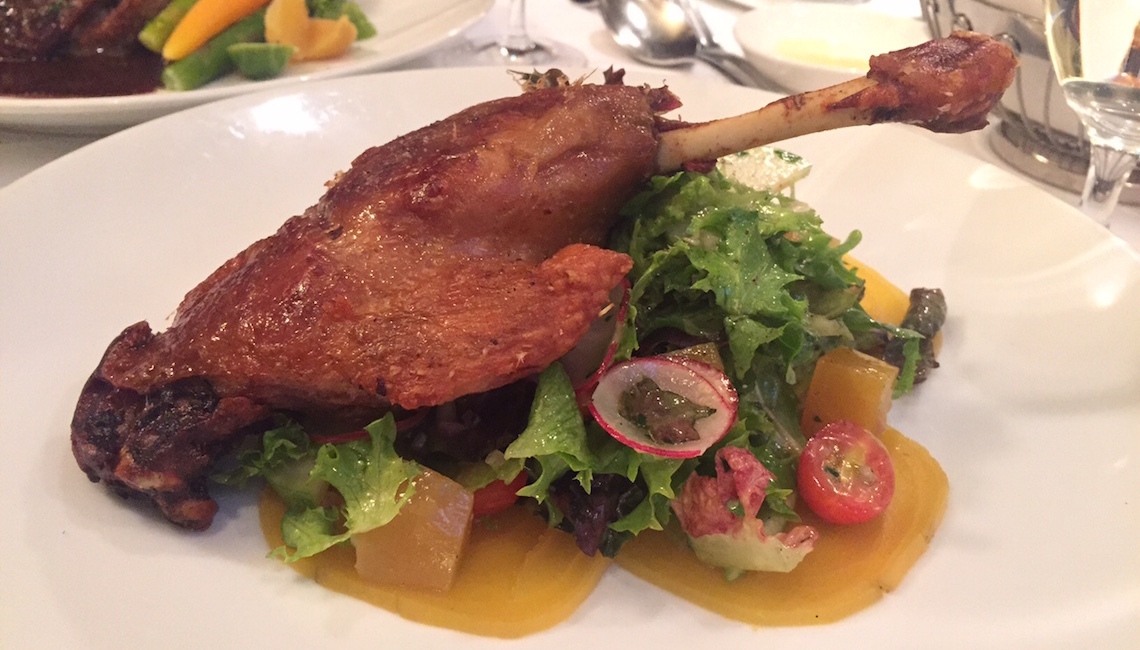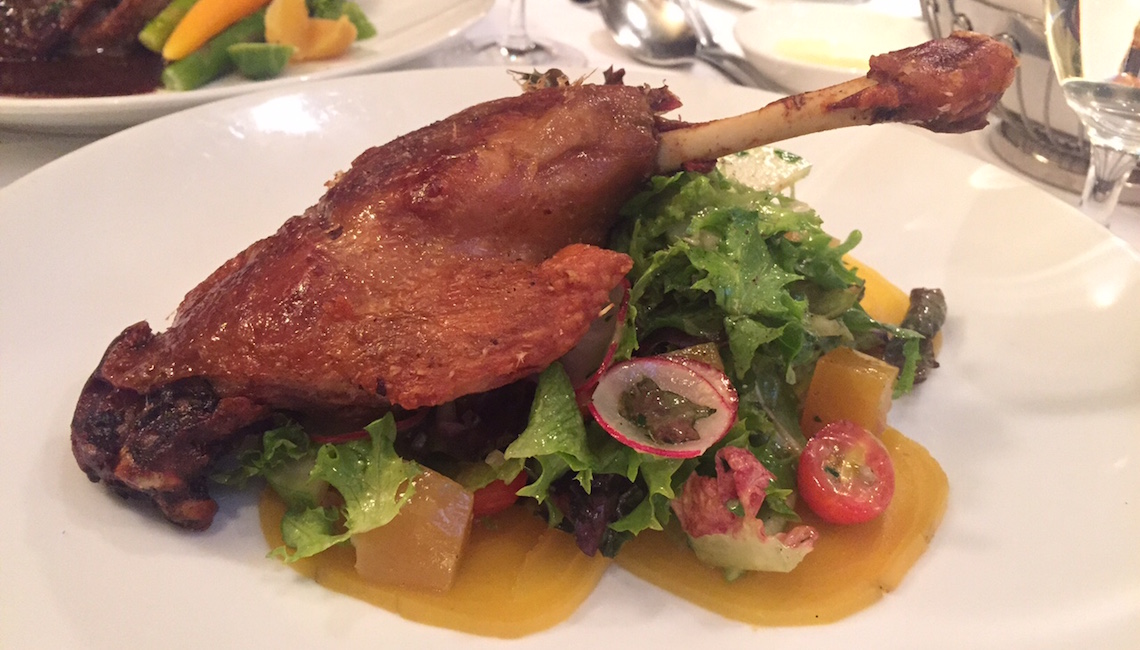 Other classic French items on the menu include French Onion Soup ($10.50), Cassoulet ($16), Croque Monsieur ($14.50), Salade Nicoise ($19.50) and Boeuf Bourguignon ($22).
Note that we partook in a brunch tasting and wanted to try as many dishes as possible, so, as indicated in the captions above, some of the dishes shown are 'tasting sized' for media.
For more information about Bistro Pastis, visit: bistropastis.com, or in person at 2153 West 4th Avenue.