Hidden in an indoor courtyard in Yaletown, in the back corner of a small nook off Mainland Street, is UP JUS, a tiny cold-pressed juice boutique which opened its first bricks and mortar location this past summer in Mainland Street Court.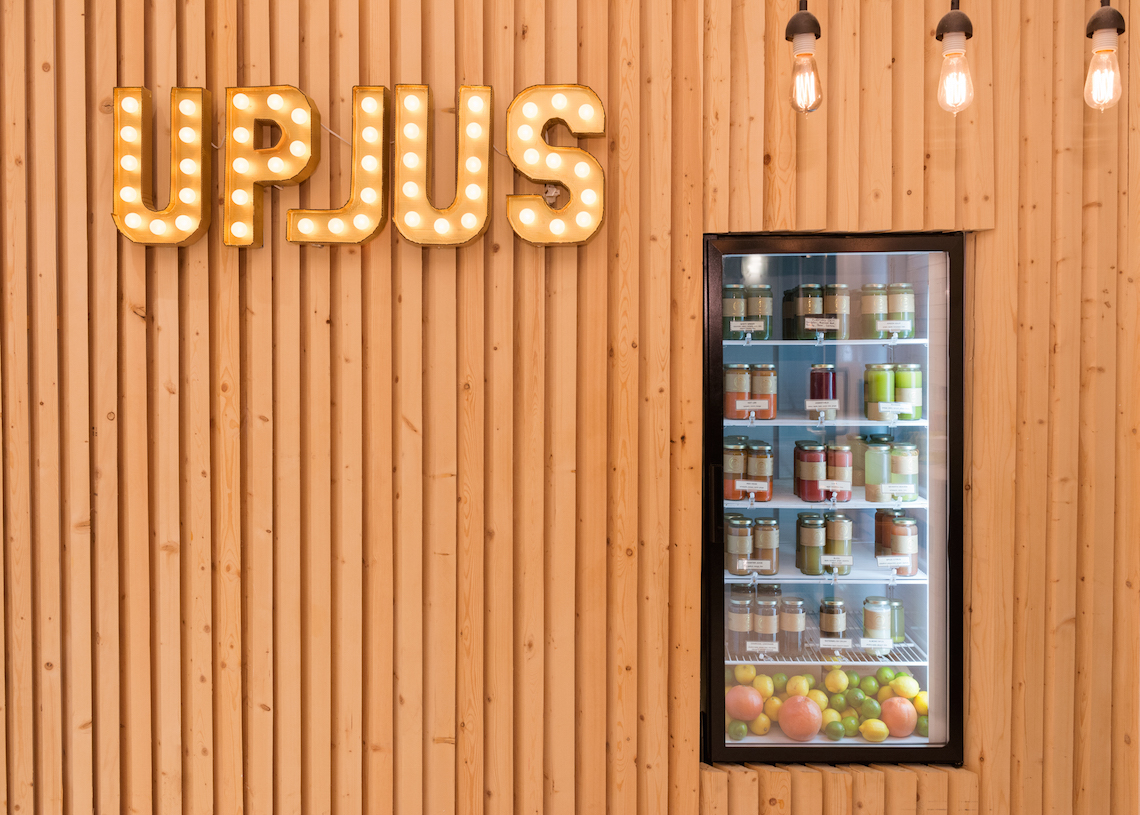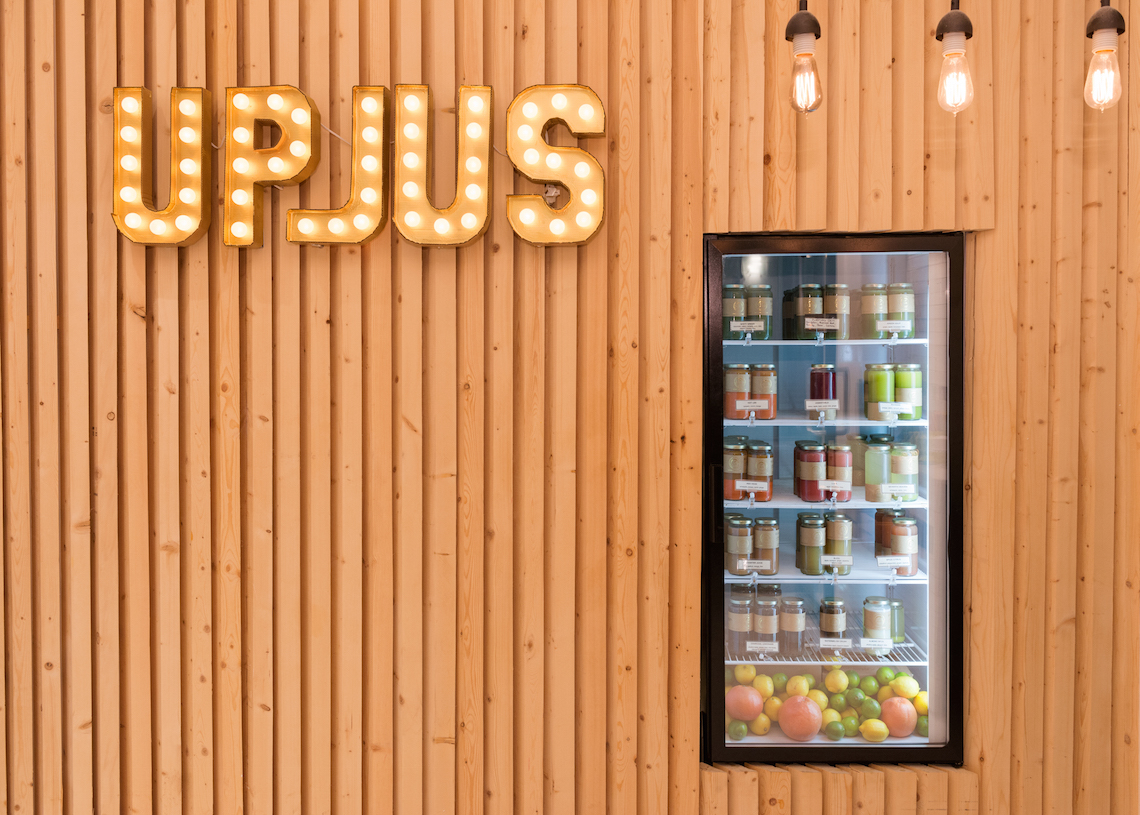 The founders, Lam Luong and Anthony Lewis, have a great combination of skills and experiences to pursue a business like this.
Lam is a former Glowbal Group Chef, and has channeled his background and training to create juices that are not only good for the body, but also delicious.  Partnerships with experts in fields including skincare and naturopathy ensure that the juices truly deliver on their health benefits and address specific concerns, from gastrointestinal health, to sports recovery, to acne.  Lam's palate for unique flavours is influenced by his native home, Vietnam, where the country's cuisine is known for the use of fresh ingredients and raw vegetables. Historic recipes and traditional knowledge, combined with flavours unconventional to Vancouver (such as black sesame milk and pandam leaf), serves as the foundation for each jar of raw, organic and cold-pressed juice from UP JUS.
Meanwhile, Anthony takes care of the creative with his background in film, fashion, merchandising and marketing, keeping UP JUS trendy and creative.   Always travelling the world to see what is happening on every level, Anthony's passion for finding the best of the best has led to unique UP JUS collaborations and partnerships with artisans around the world and locally, including working with a Singaporean tea master for flavours like the Jasmine Green Tea Matcha Almond Mylk.
Especially because of the small space, Lam and Anthony had to make every design and decor decision count when they first moved in to the location.  The look and feel of UP JUS boutique is woodsy and natural, yet very modern.  The space actually reminds of one of those ultra-trendy, small-space apartments, where there is no wasted space: the fridge is embedded right into the wall, instead of potted plants which take up floor space, there is a giant green wall made of preserved moss, and the exposed lights and white painted wood offers the illusion of a spacious brightness.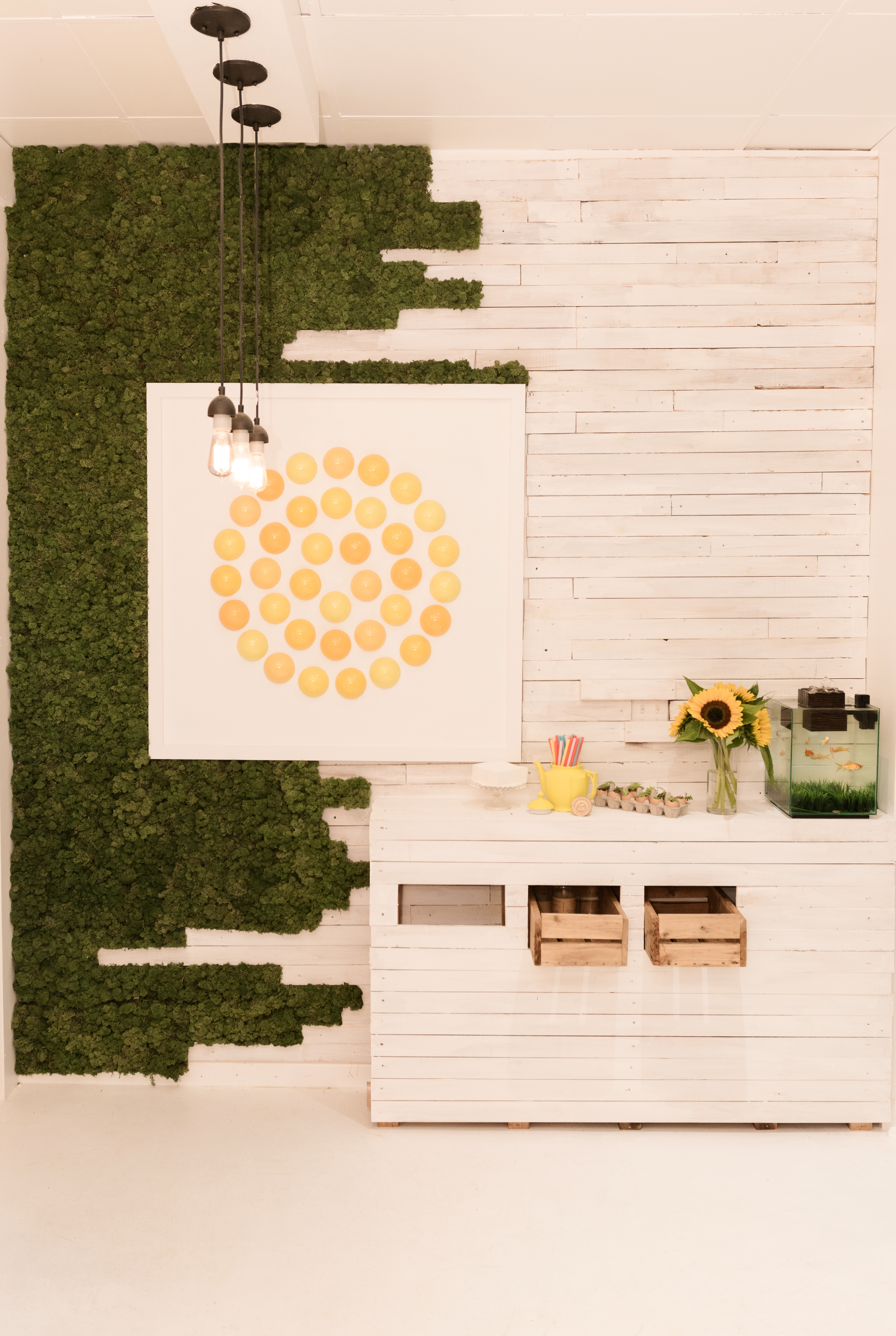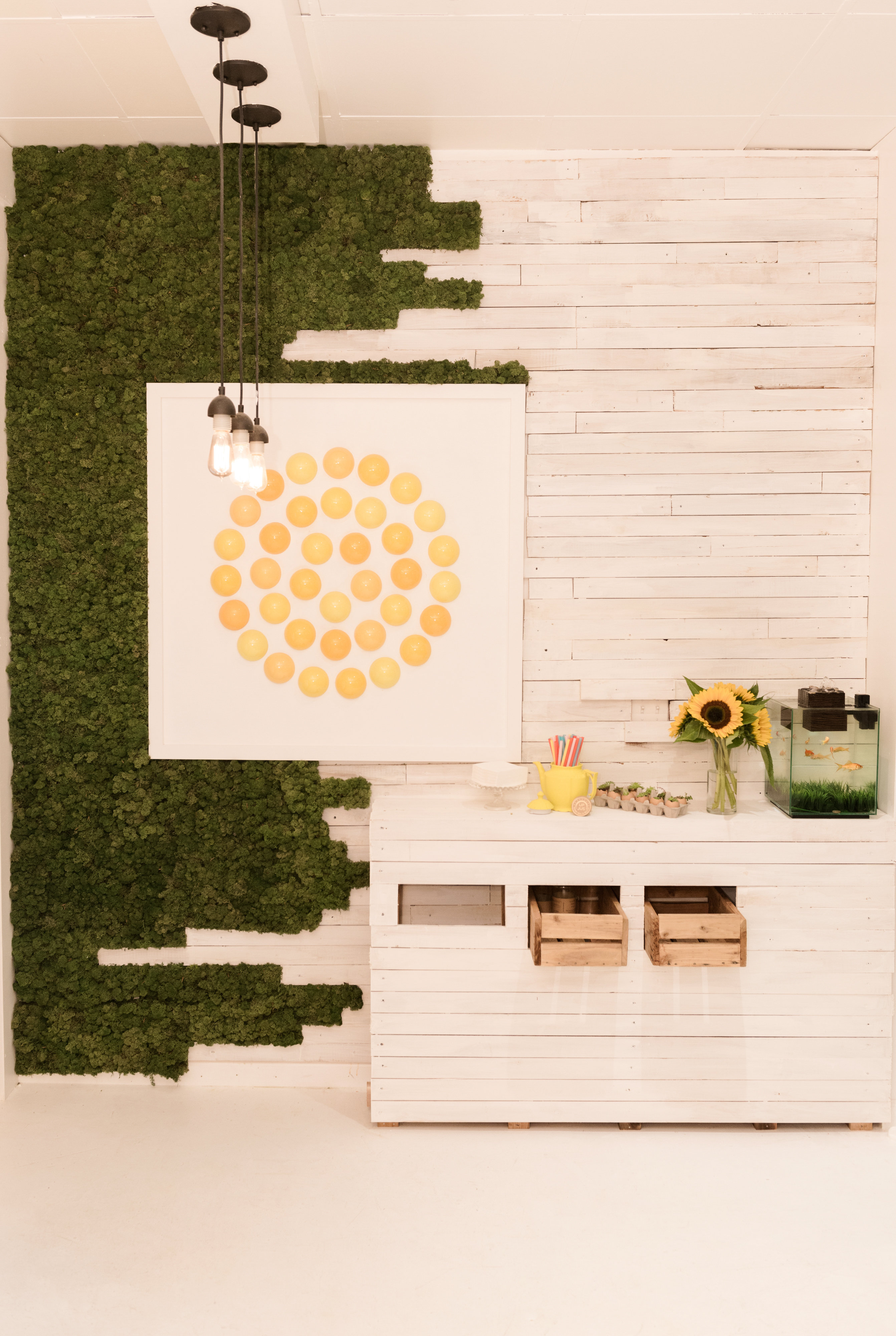 The current featured flavours from UP JUS this fall include the Pumpkin Delight (alkaline water, almond, pumpkin, cinnamon, ginger, black pepper, clove, cardamom, honey and himalayan salt) and Apple Spice (apple, pear, alkaline water, lemon, cinnamon, nutmeg, parsley and cardamom).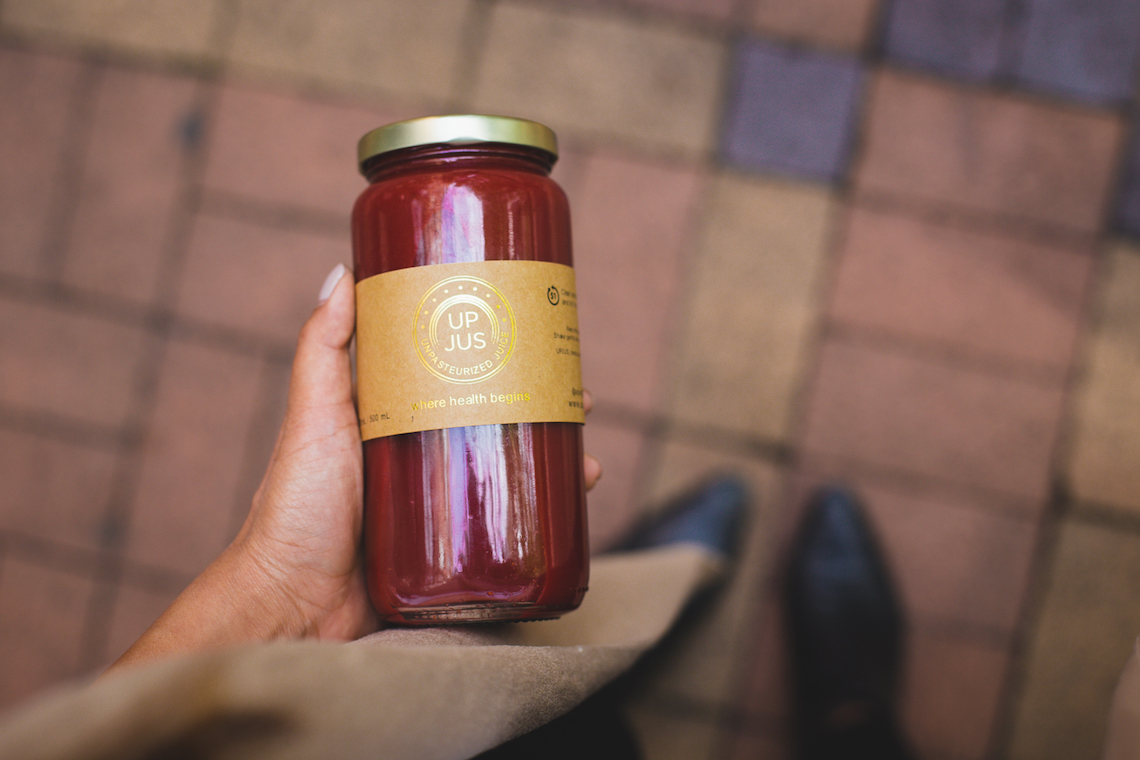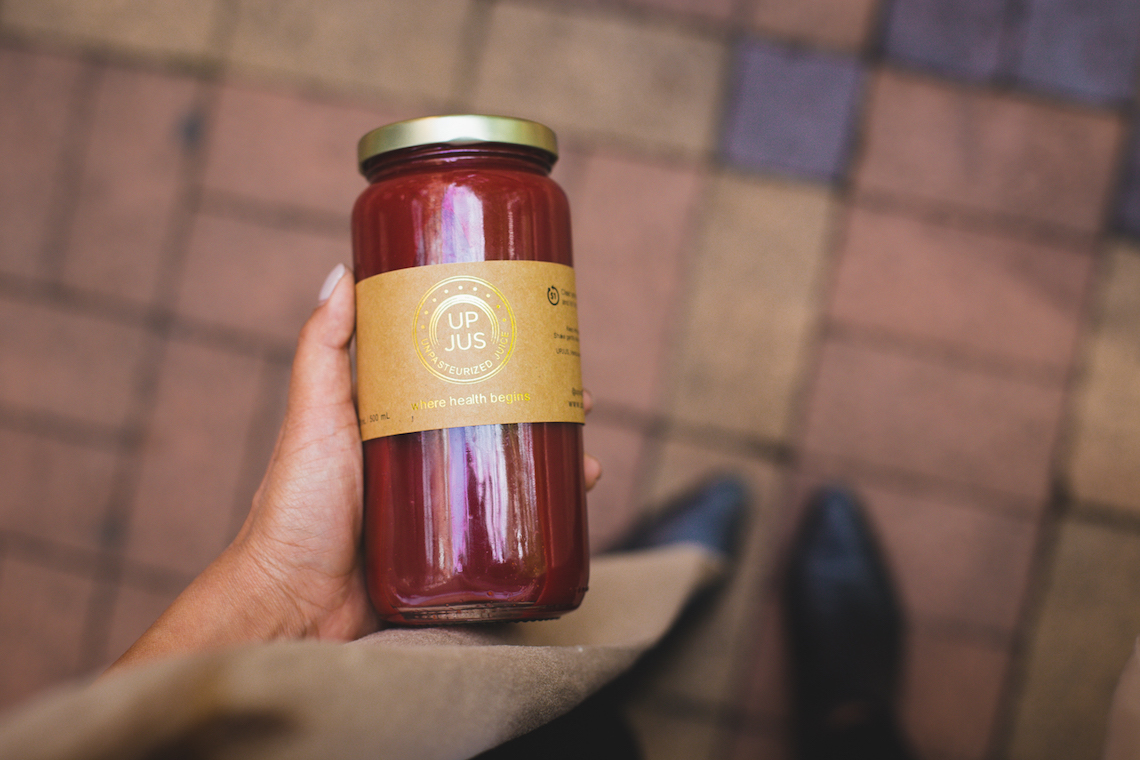 For more information about UP JUS, visit them online at: upjus.com, or visit them in person at 1058 Mainland Street in Yaletown.