Last week, I attended a Roaring 20's themed party at Prohibition Bar in Rosewood Hotel Georgia on behalf of Modern Mix Vancouver. I hadn't been before, so it was nice to get to check out the hotel's dapper bar, which provided the perfect atmosphere for a 1920's party. Ornate decor, dimmed lighting, velvet drapes, and live entertainment helped to set the mood and made guests feel like they'd traveled back in time to a 1920's bar.
To introduce Prohibition's new seasonal offerings, the event (#ProhibitionRHG) featured cocktails like the 'Quince Cobbler' and 'Hotel Georgia', which were created as part of the "Cocktails by Mood" menu, just in time for autumn. A full list can be found on the Prohibition Bar website.
When they weren't sipping cocktails or drinking wine or beer, guests could be found on the dance floor, or at the photo station, which was unlike any other. Equipped with a variety of 1920's themed props, guests took a photo standing in front of a green screen, and afterwards on the computer, the background of the photo was changed to the Prohibition bar for the printout. Everything about it was brilliant and the only regret I have is not taking more photos!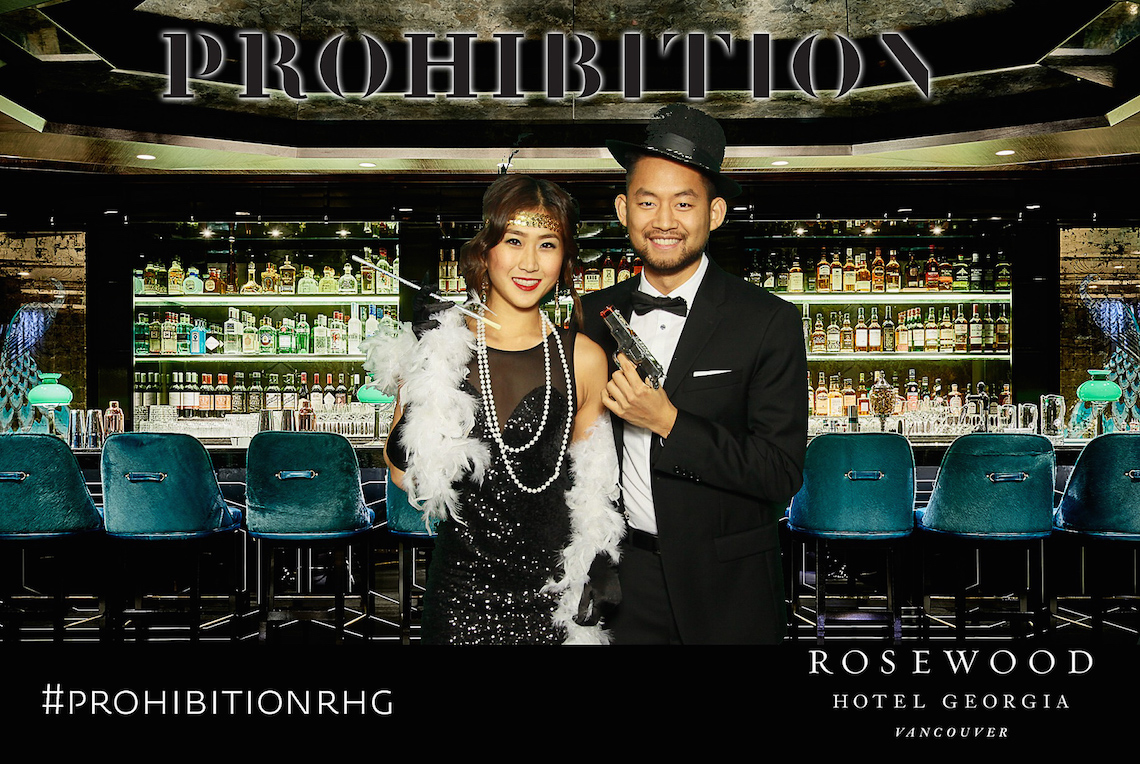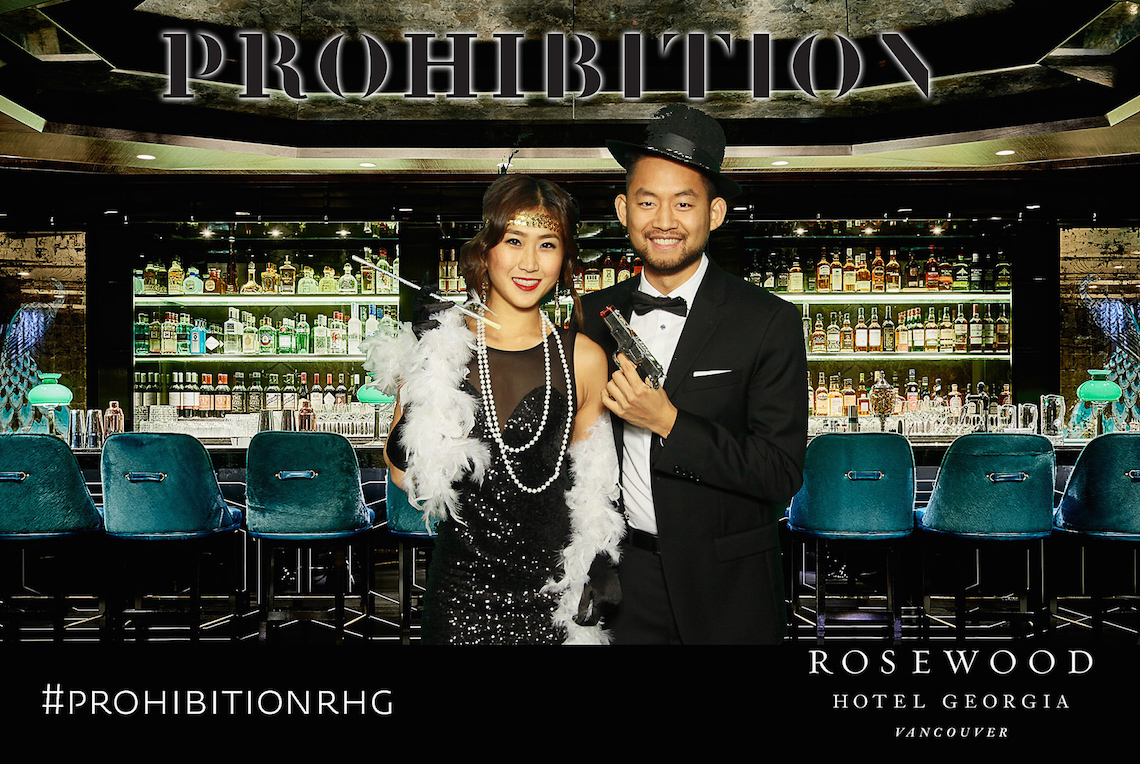 Like any other themed event, this Roaring 20's party was even more fun because so many people got into the spirit of dressing up. An impressive 85%-90% of guests were decked out in their best Gatsby-inspired outfits, including glamorous flapper girls and dapper guys that looked like they were from Downton Abbey. Everyone was dressed to the nine's, which made the Prohibition RHG party quite the swanky affair. This made me glad that I had prepared exactly what I was going to wear so it wasn't a last minute effort. I was happy with the way my outfit turned out, especially the finger waves in my hair that took over an hour to style!
As guests left the event, they were given an old fashioned key as a gift. It was classic, sophisticated and stylish; the perfect giveaway to end the Prohibition RHG party. Plus, it doubles as a bottle opener, so it's definitely something to remember Prohibition by!
Though it may not be your everyday hang out spot, Prohibition Bar is perfect for a romantic outing, post-work catch up session, or fancy night out with friends. It'd also be a great venue to book for a large group party. For more information about Prohibition Rosewood Hotel Georgia or to make a reservation, visit their website.